Can you believe it's October! I'm truly excited to share with you the first annual Pumpkin Palooza! Woot! Woot! Myself and 14 blogging friends are teaming up with Country Living Magazine to share some of the most amazing pumpkin creations ever! Hosted by the sweet Michelle from Dandelion Patina and Ashley from Cherished Bliss.
A week ago, I received some news from my husband letting me know that it was time for us to pack and move again… military life is bittersweet, it's rewarding but you make sacrifices. At first I was a bit upset knowing that we were going to have to move the kids again and have them start new schools and the list of sadness went on. Sometimes it's hard to look at the bright side when you are thrown a curve ball when least expected, but we'll get through it. Even though we'll be moving in a matter of weeks, it won't stop me from crafting and decorating our existing home one last time with pumpkins.
Every year I want to decorate with pretty white pumpkins but as soon as I see the orange it's all over and I can't walk away from them. I just love the traditional rustic look that they bring and Fall wouldn't be the same if we didn't have them in our home. Plus my three little ones absolutely love them as well.
I wanted to create a new DIY pumpkin craft because it's always fun to create something that's never been done before. However when I stumbled upon Martha Stewart's Jar-o'-Lanterns I knew that I had to make them! This may not be a brand new jar craft but I was inspired to create and make something fun for my kids. It's not always about creating something new and exciting, it's also about being inspired by what's already been created.
These Jack-o-Lantern Jars are the perfect addition to our hutch and they compliment our bright orange pumpkins.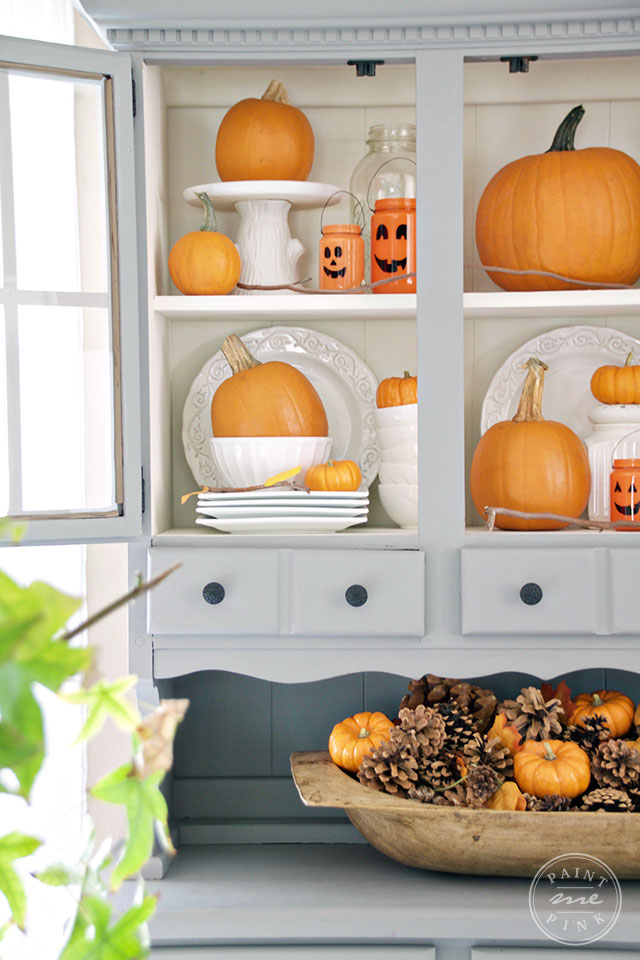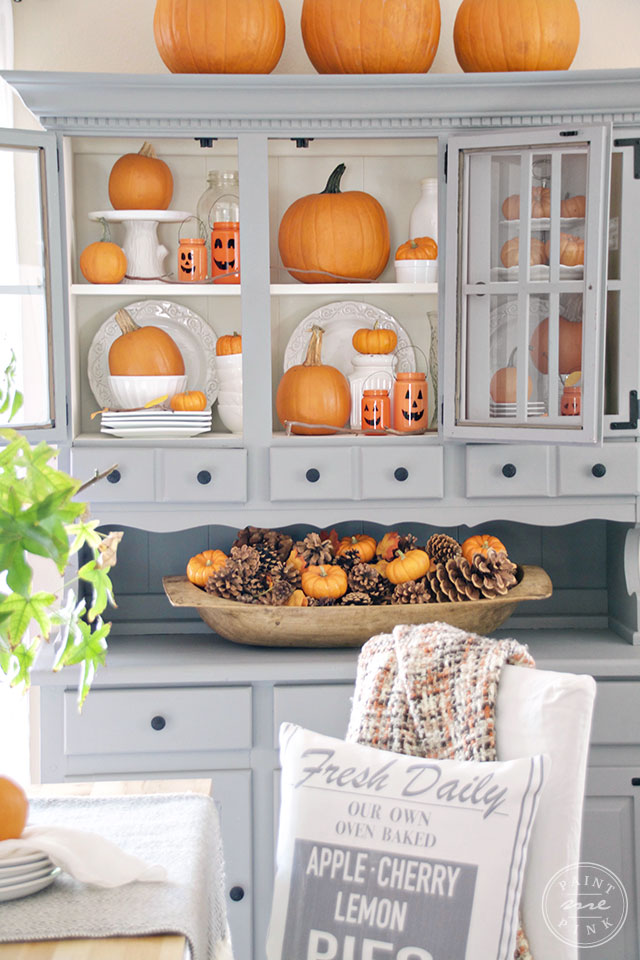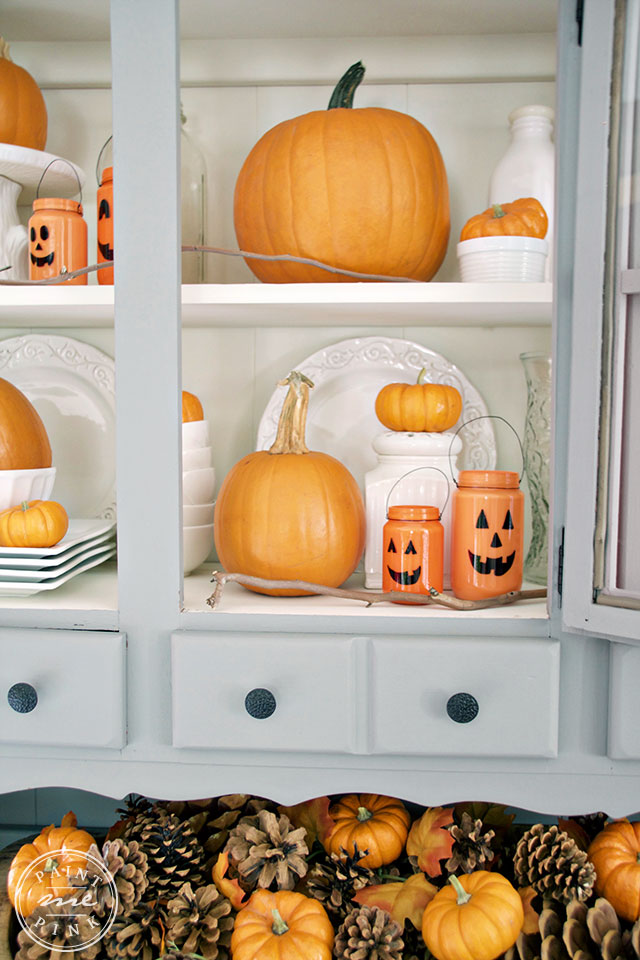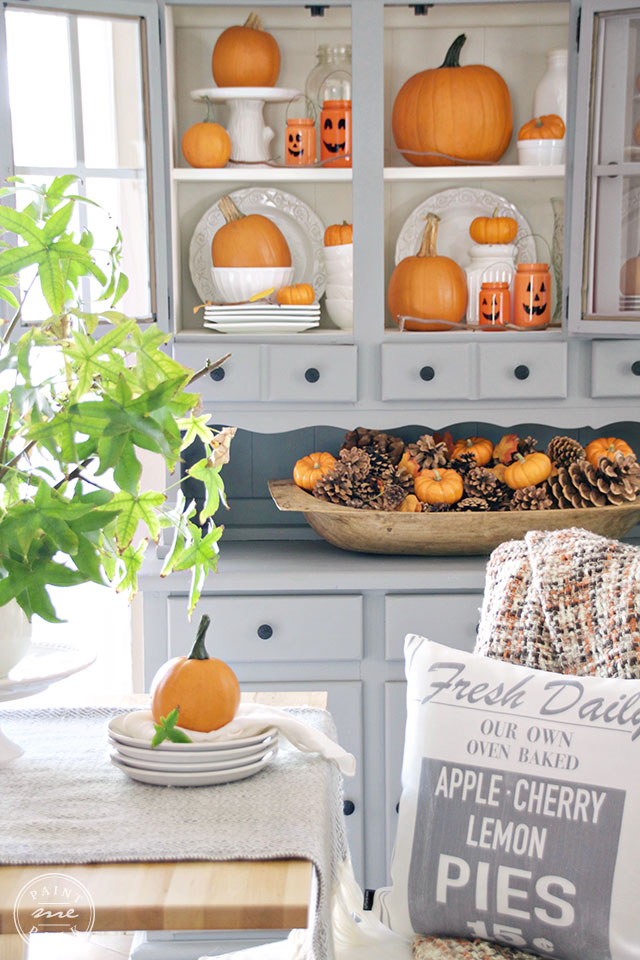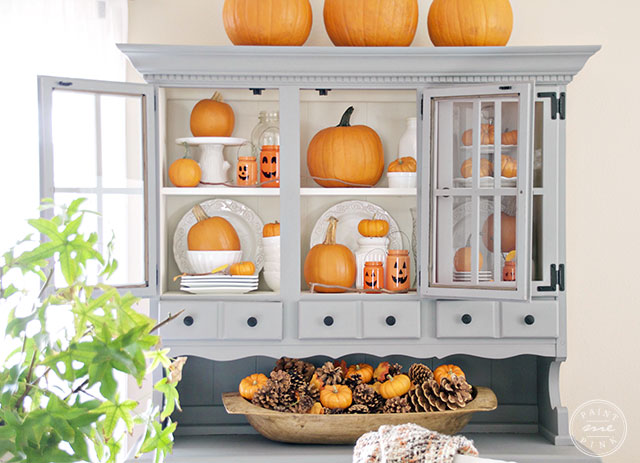 Here's a list of the supplies needed:
Small Glass Jars (I used baby food and pasta sauce jars)
Goo Gone (or other product to remove the sticky labels)
Acrylic Paint (I used FolkArt in Pure Orange and Pumpkin)
Wire Cutters/Pliers
Black 20 Gauge Wire
Black Sharpie
Steps:
1. Thoroughly wash each glass jar use your Goo Gone (or similar product) to remove the sticky label from the jar. Dry jars with paper towels.
2. In a small cup or bowl mix your paint with a small amount of water until well blended.. Note: Don't water down the paint too much or it will look clear-ish and runny on your jar.
3. Pour paint mixture into the empty jar. Roll the jar around until the paint has completely covered the inside of the jar.
4. Pour the excess paint back into your bowl. Note: Use a wet paper towel to wipe off any paint that may have dripped onto the outside of the jar.
5. Allow your jars to dry completely.
6. Once jars are dry, use the black sharpie to draw your jack-o-lantern faces.
4. Use your wire cutters to cut a piece of wire that will fit around the neck of the jar, plus a few extra inches so that you can twist the ends together.
5. Cut another piece of wire long enough for a handle, plus an extra 1/2 inch on each end.  Slide each end through the wire against the neck of the jar and fold up. Then twist the rest around the handle part of the wire. Use pliers to get it twisted nice and tight, trim off the excess wire, and bend the ends toward the jar.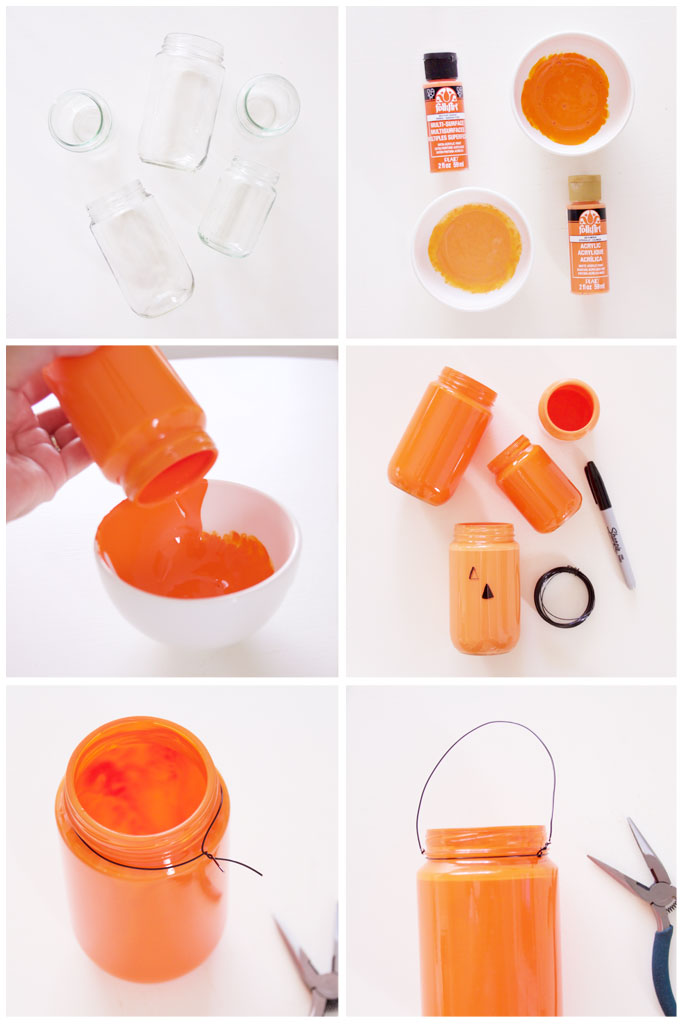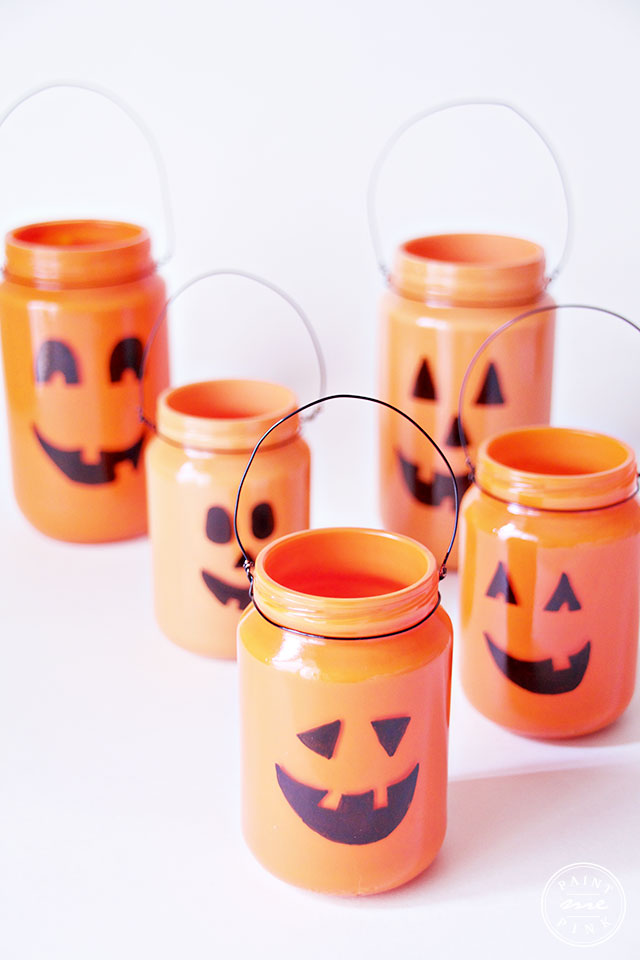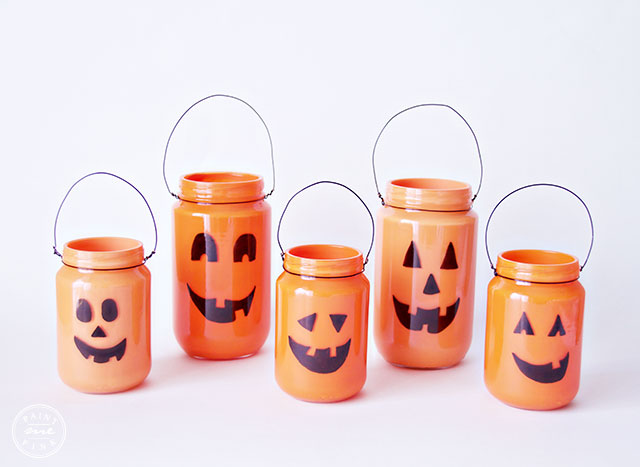 You will love making these jack-o-lantern jars!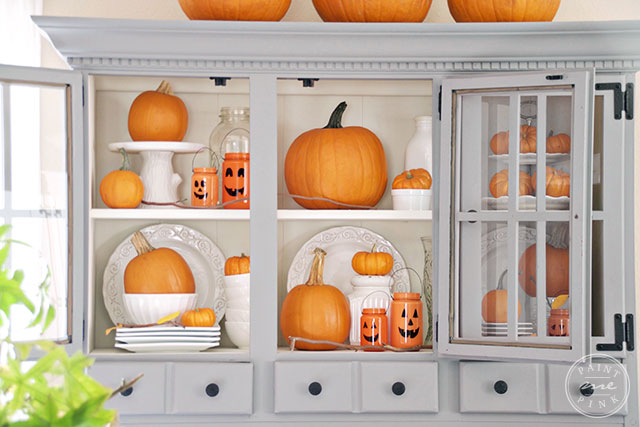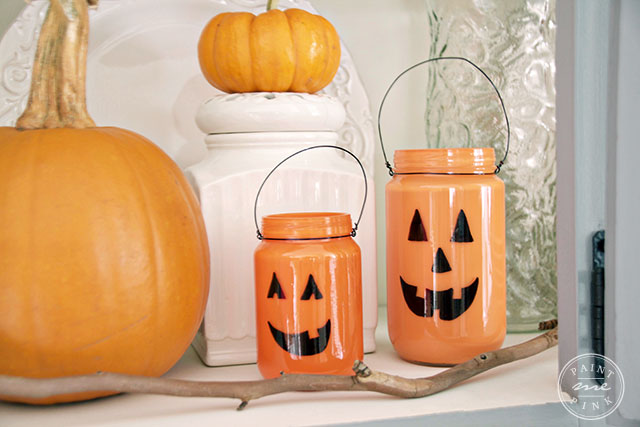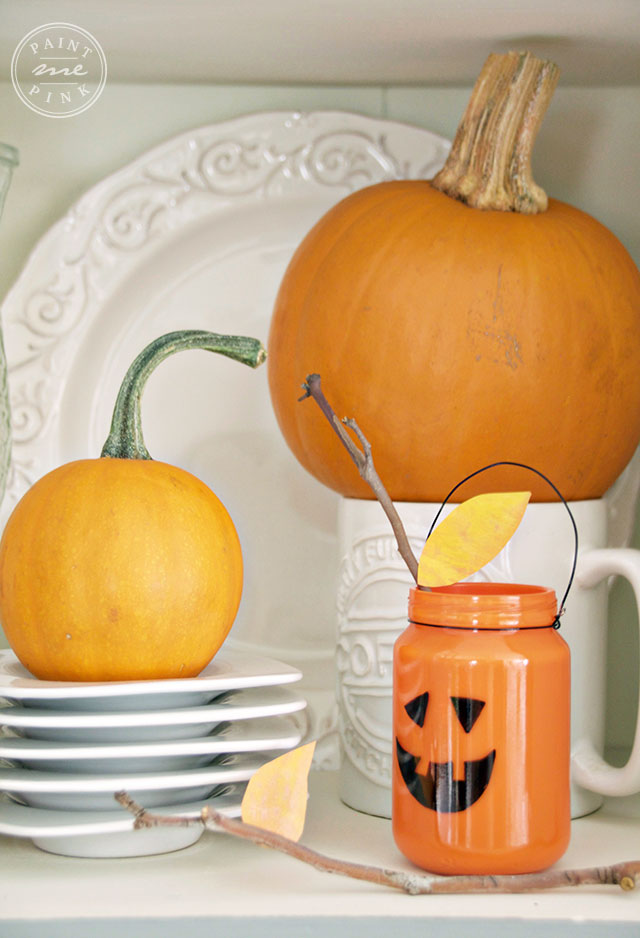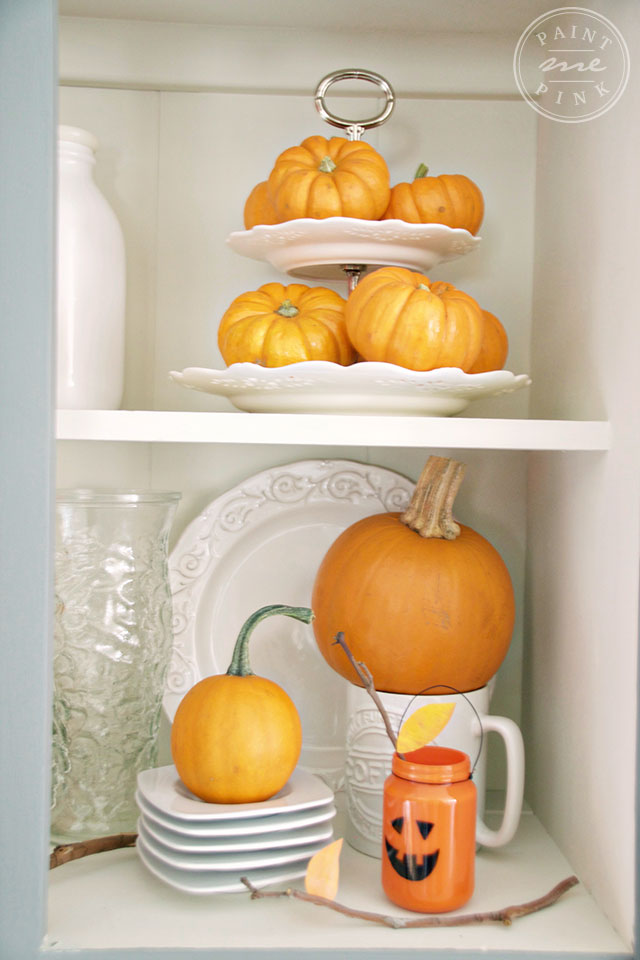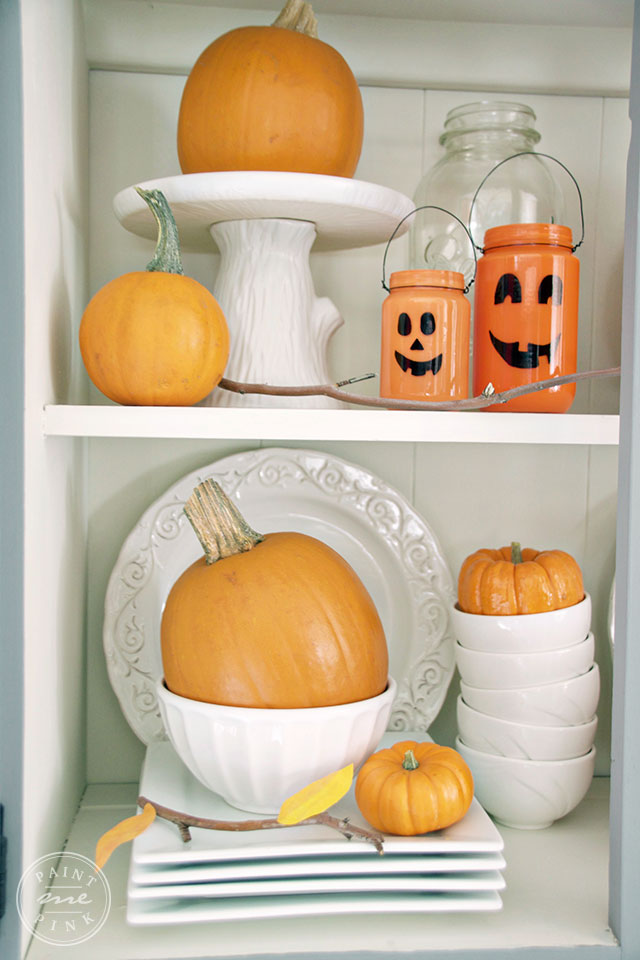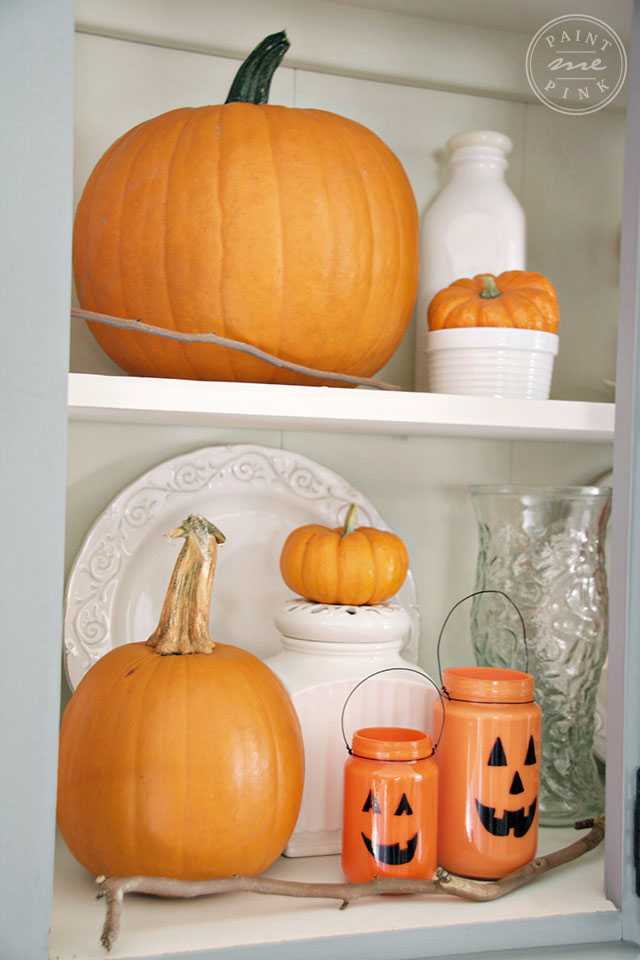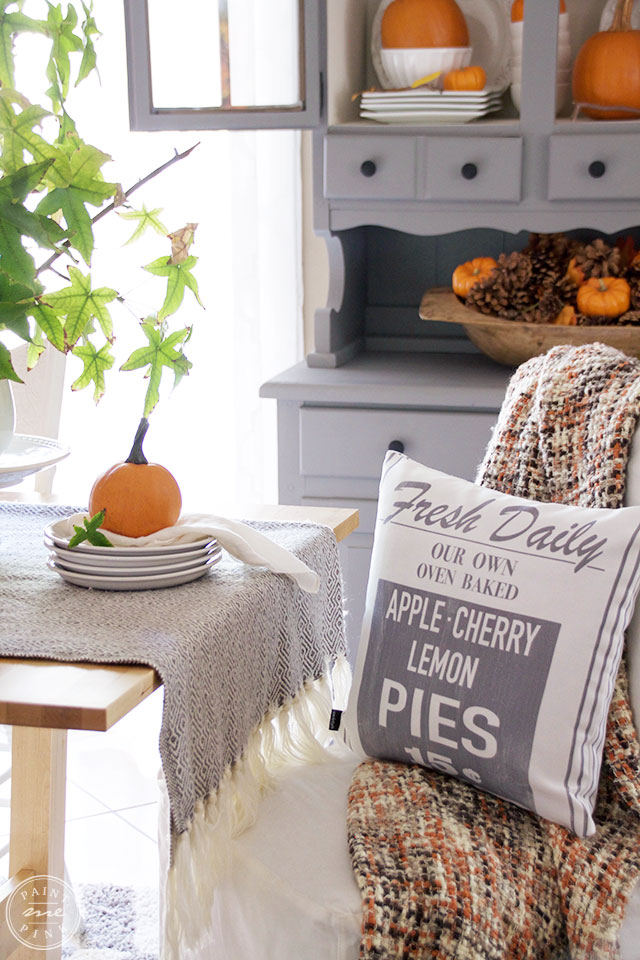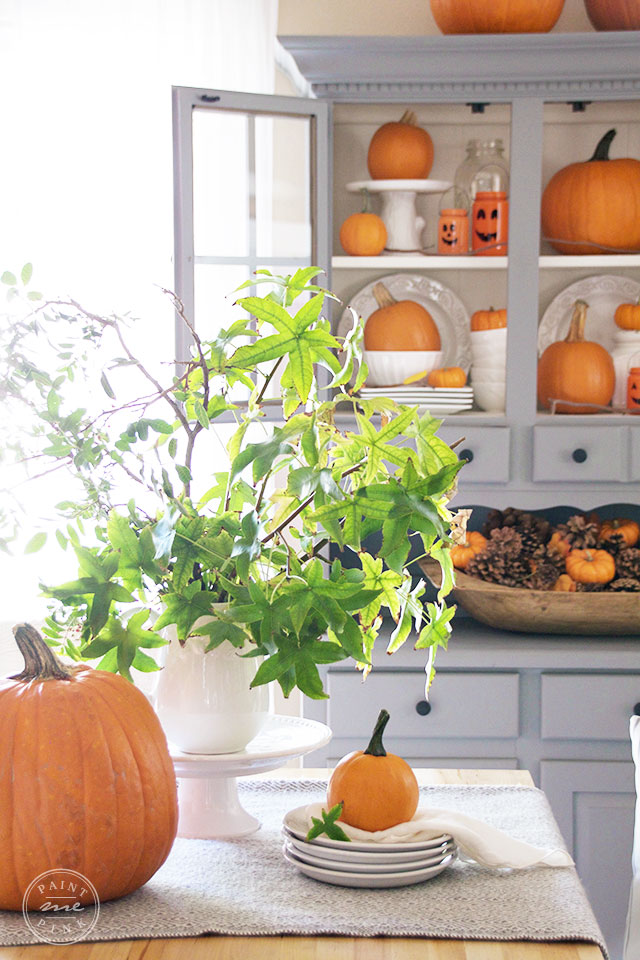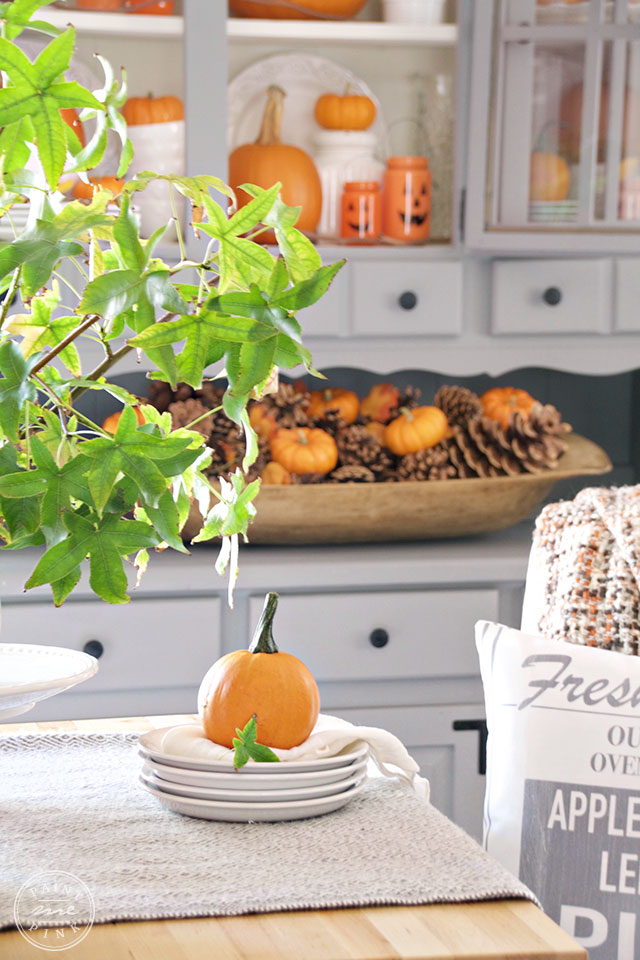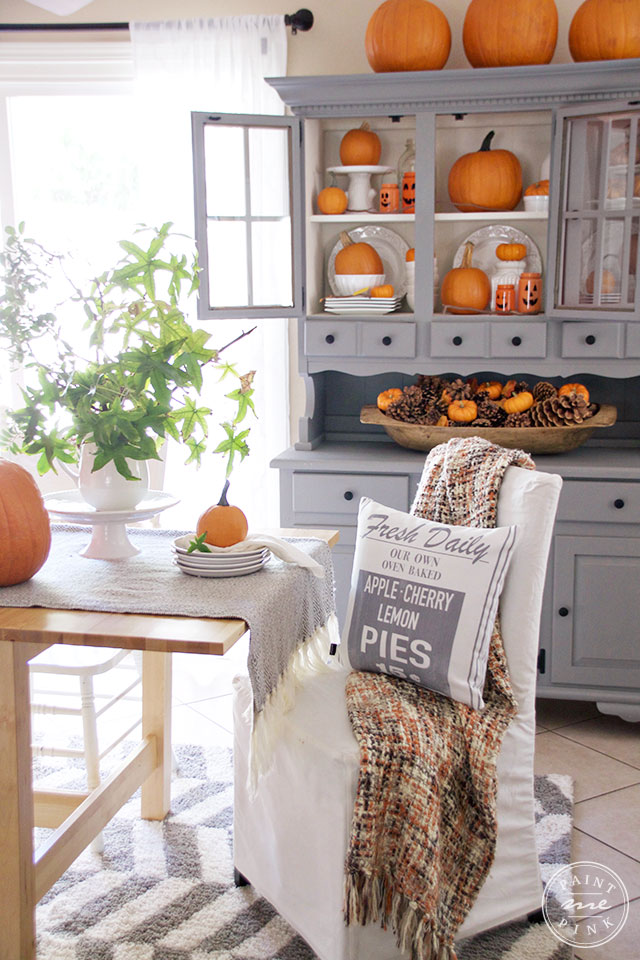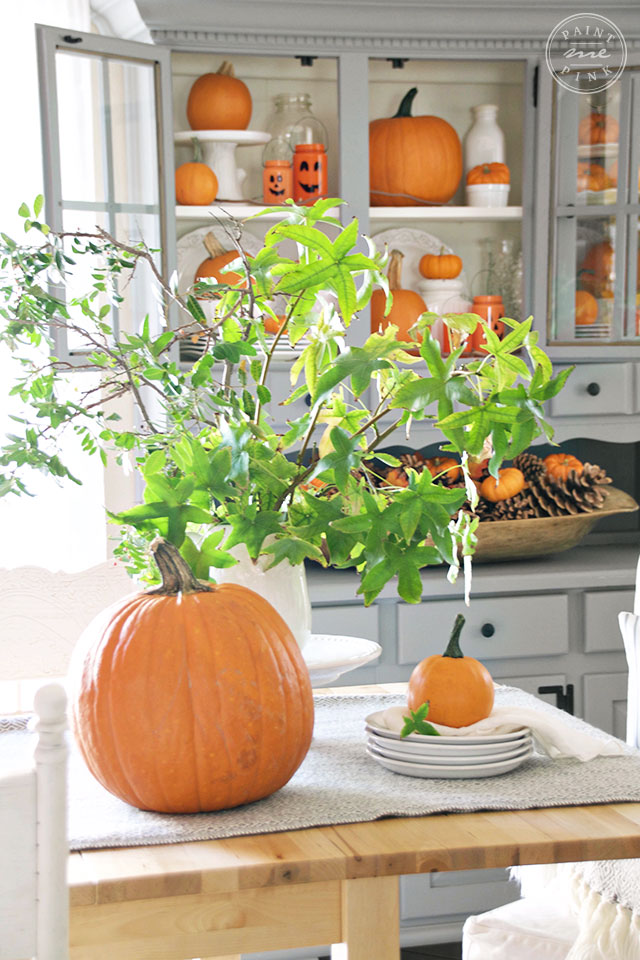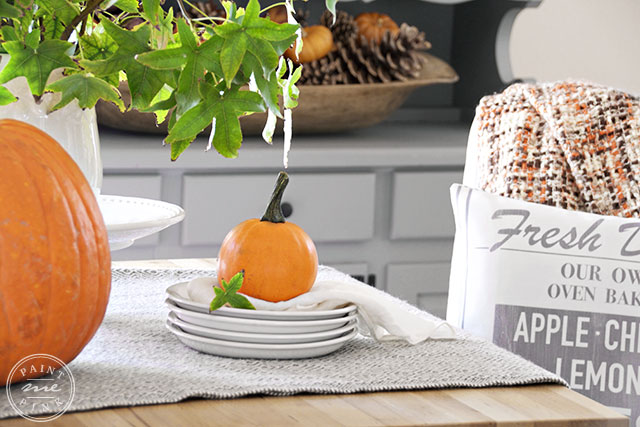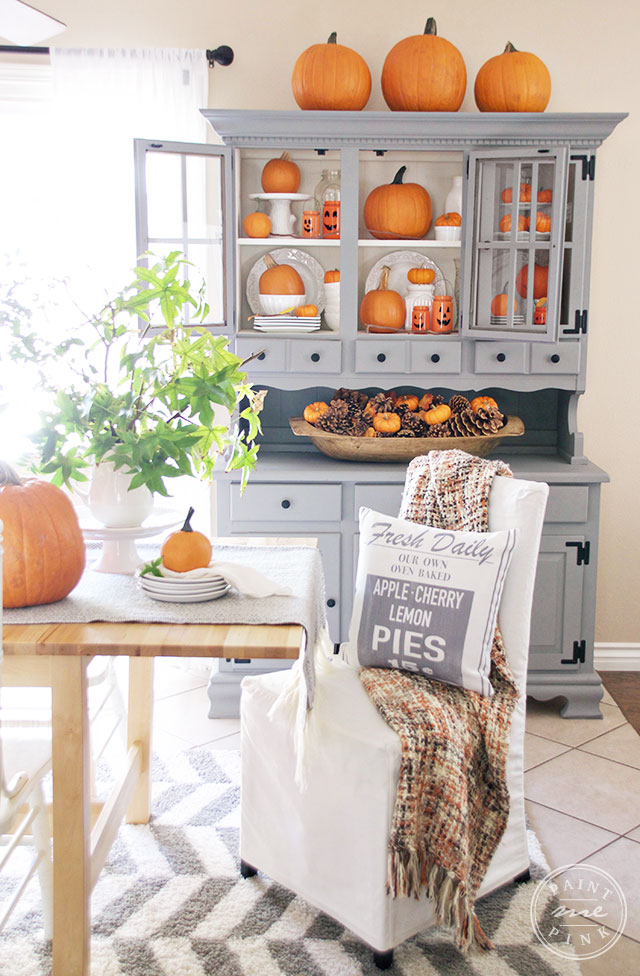 I hope this inspires you to create something pumpkiny! You can also join in on the pumpkin fun on Instagram by using the hashtag #octoberpumpkinpalooza to share your amazing pumpkin creations!
Take a little time and visit these amazing gals for more Pumpkin inspirations!
Monday
Cherished Bliss | Live Laugh Rowe | Paint Me Pink
Tuesday
Blesser House | House By Hoff | Craftberry Bush
Wednesday
Setting For Four | Little Glass Jar | Anderson + Grant
Thursday
Meadow Lake Road| At The Picket Fence | Thistlewood Farms
Friday