A couple of years ago we started a little tradition with our little ones. We decided that through out the month of October we would watch Halloween movies and drink hot chocolate. The kids are loving this new little tradition of ours and every night they can't wait to snuggle up on the couch with hot chocolate and watch a not so scary Halloween movie.
Today, while swooning over all the beautiful holiday decor at Michaels, I stumbled upon food decorating pens! I couldn't believe it, am I the only one who's out of the food decorating pens loop?! I had no idea they had these sweet pens… Oh the possibilities! I just had to give them a try… so I bought them.
Since I was making hot chocolate and had mini marshmallows at home, I couldn't help myself and play around with my new food decorating pens. Black seemed to be the appropriate color for a Halloween marshmallow theme. All you need to create these spooky sweet treats are marshmallows and food decorating pens, that's it! They are edible and super easy to draw on.
Our kids truly enjoyed making their own spooky marshmallow designs too!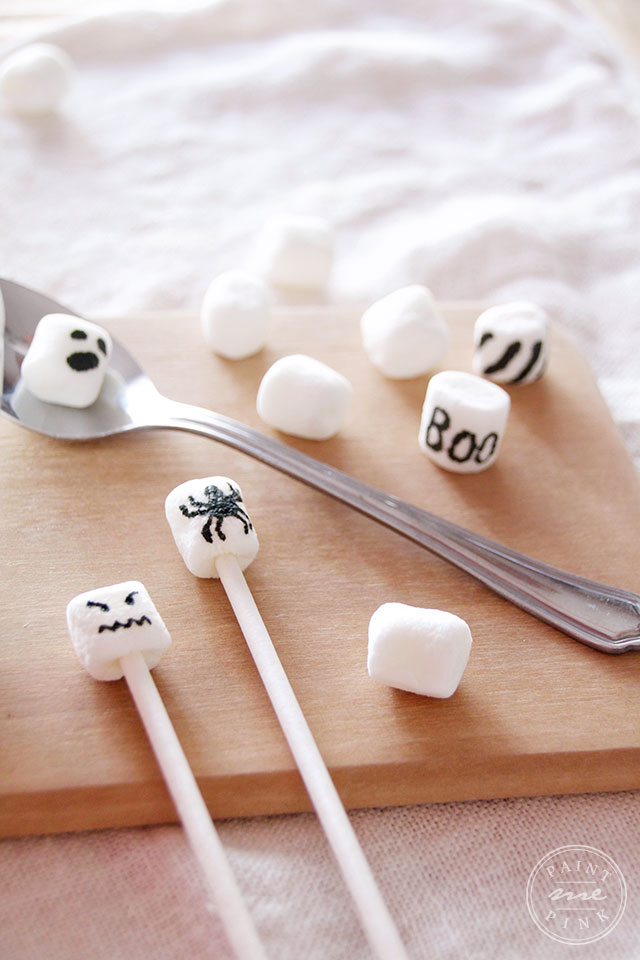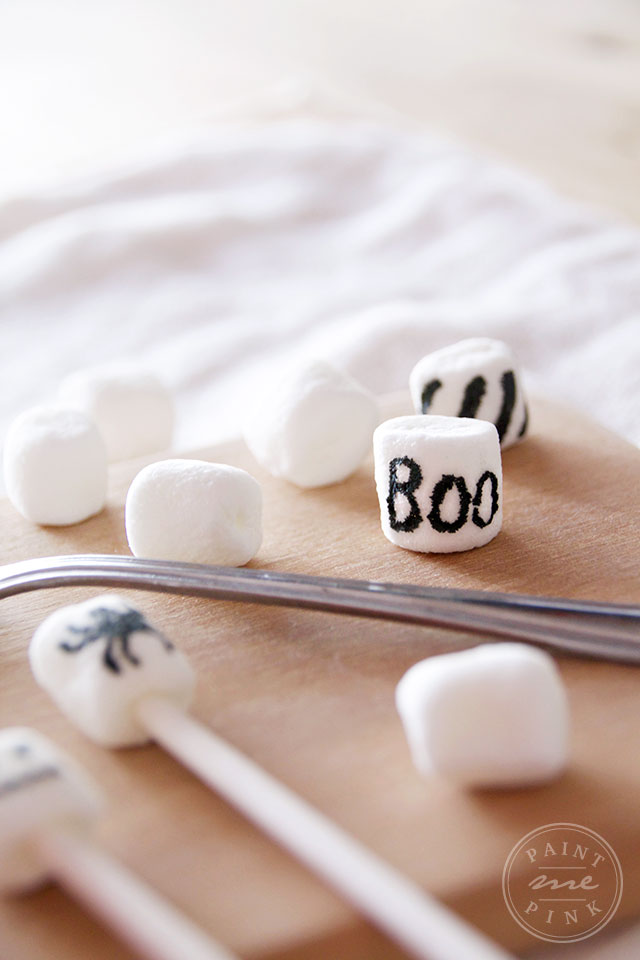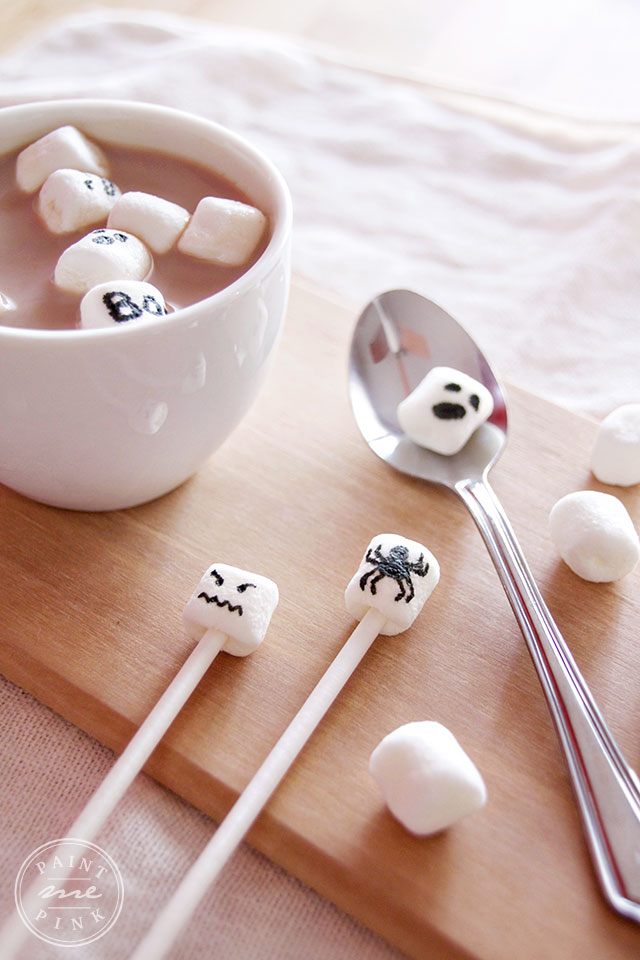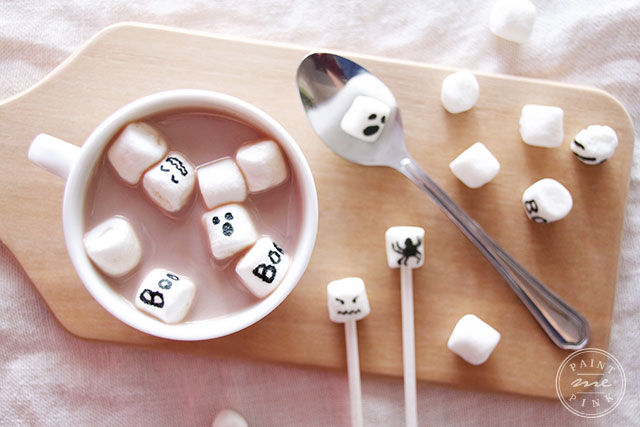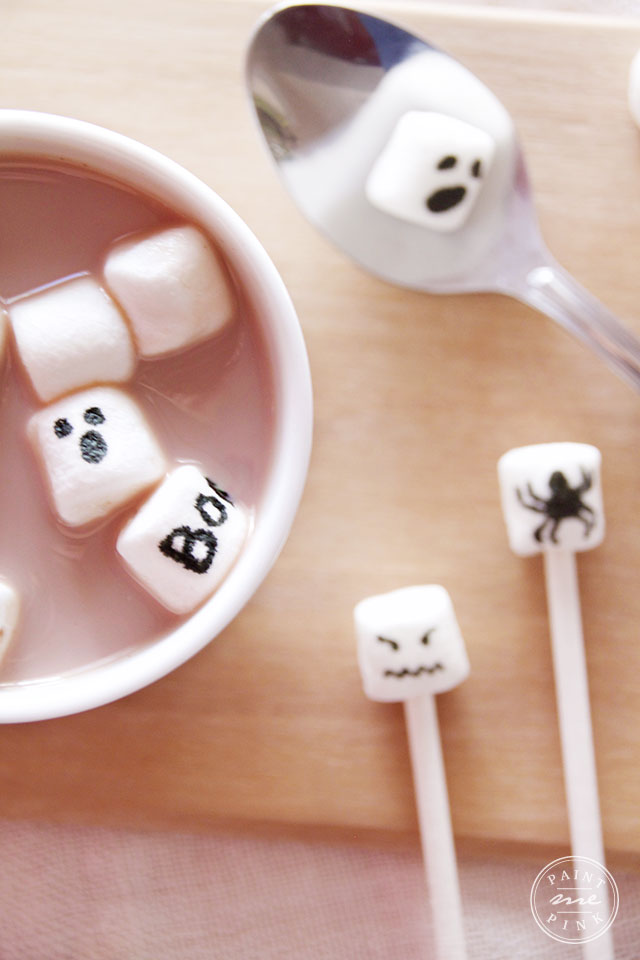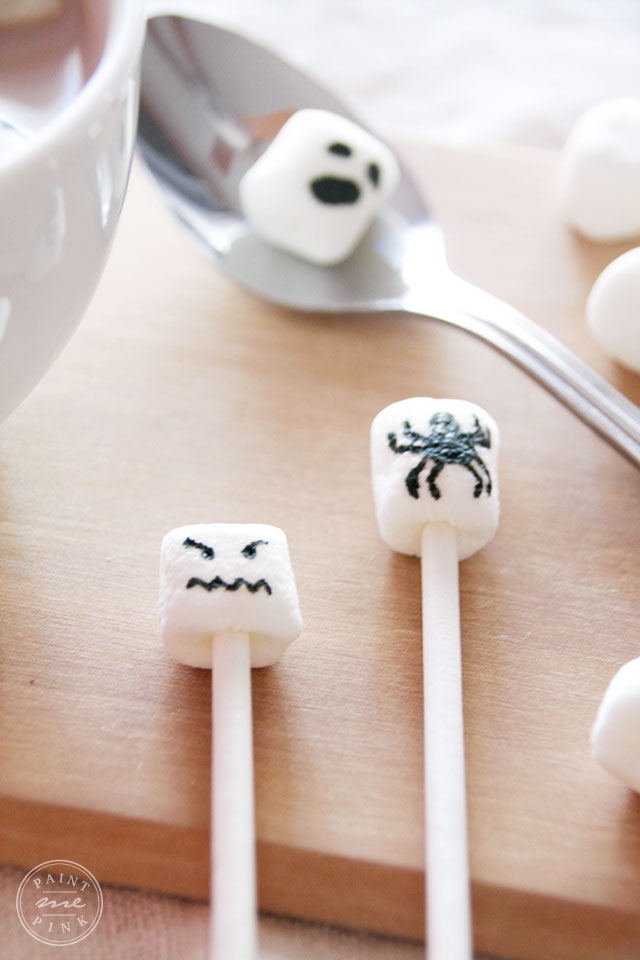 Here's a list of the supplies needed:
Marshmallows (I used the mini ones)
Food Decorating Pens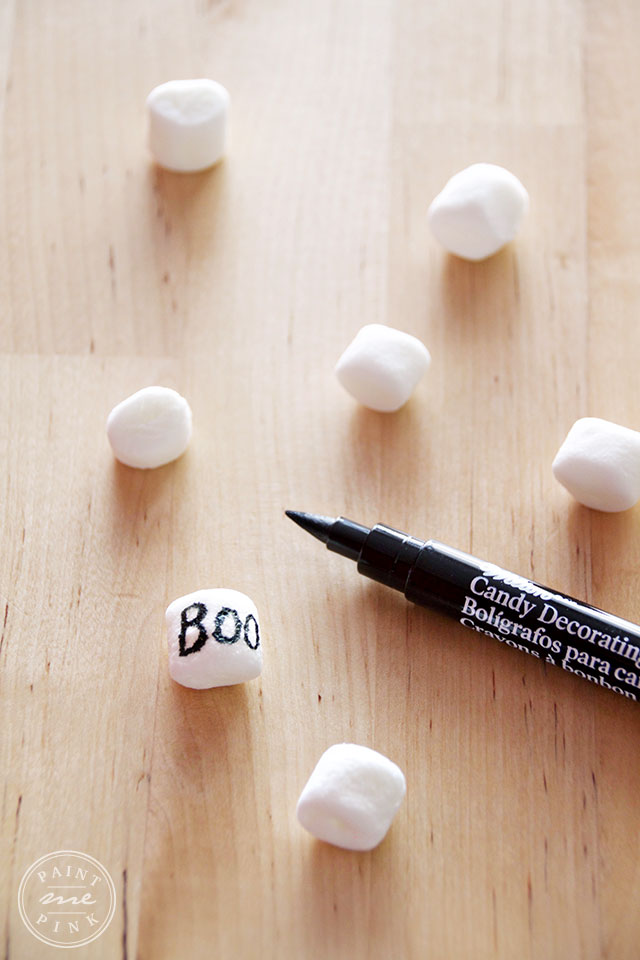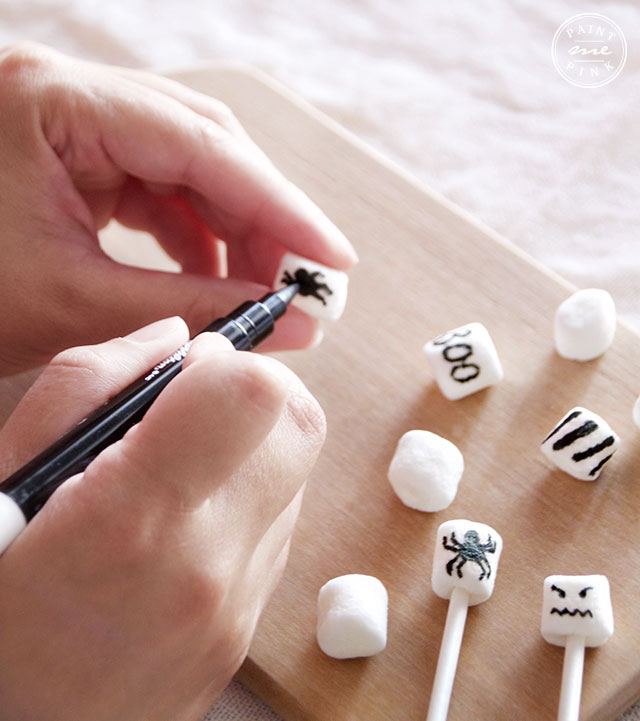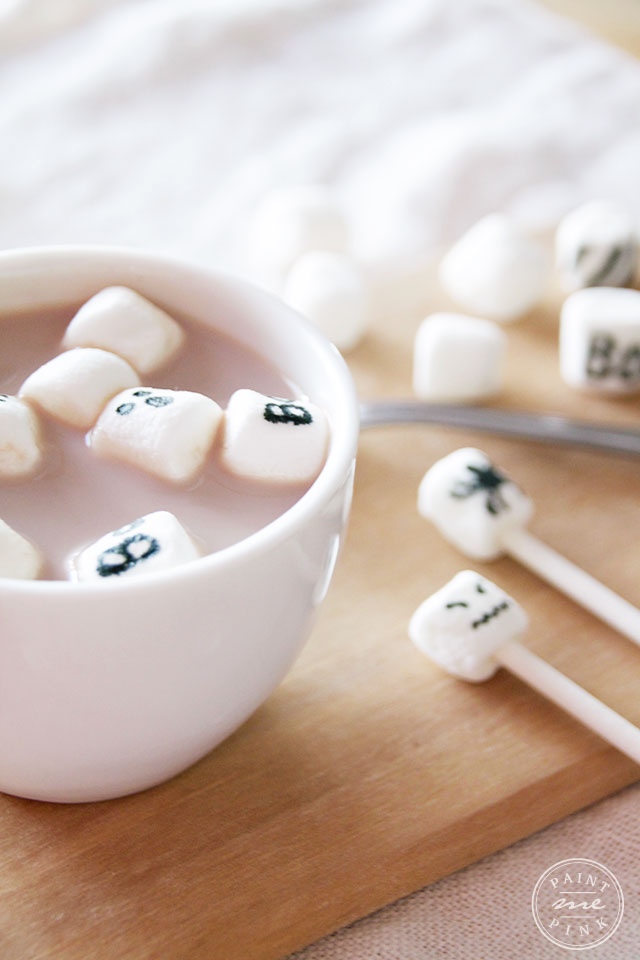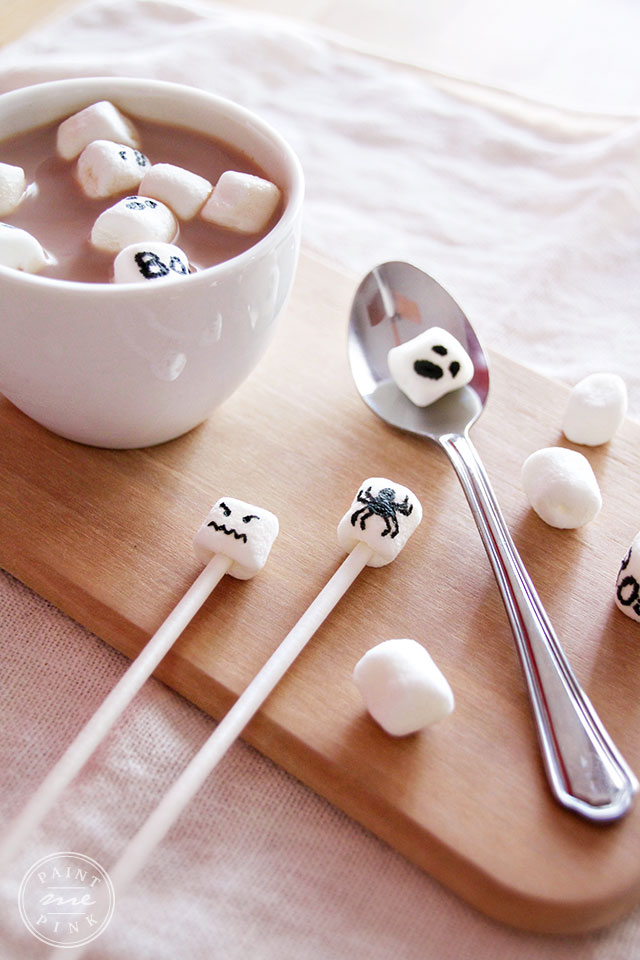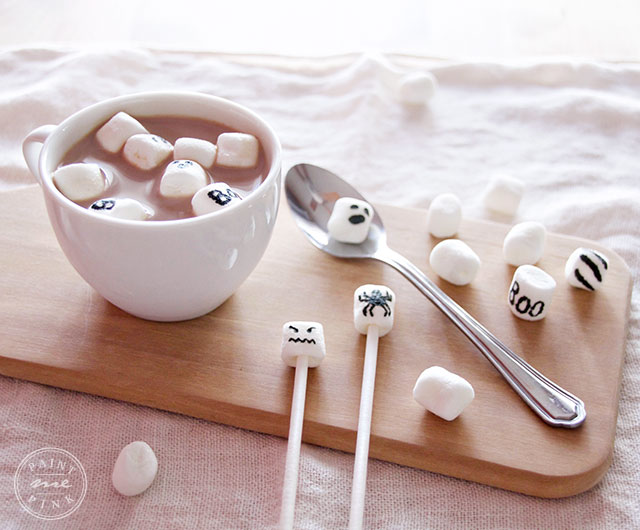 I think we have found a new little tradition with these Halloween marshmallows, the kids can draw spooky faces while I make the hot chocolate and we can all enjoy the rest of the night snuggled up, watching fun Halloween movies.
Have a Spooktacular Day!
XOXO,
-Norma