For many years I have baked regular size cupcakes and my children never seemed to quite finish a whole cupcake and they always left a mess. Then I discovered the mini cupcake pans! And I will never go back to full size cupcakes! Today I'm sharing with you an easy pumpkin spice mini cupcake recipe. As you all know, Fall is my favorite season and I'm ready to dive into pumpkin flavor everything.
It's officially Fall and even though it's still 90+ degrees outside, I'm ready to decorating and enjoy this season.
I recently bought my first fall scented candle and that got me in the mood for baking! My little ones jumped right in after these mini cupcakes were done and we all must have ate at least 5. With a cup of coffee, these mini pumpkin spiced treats are simply heavenly!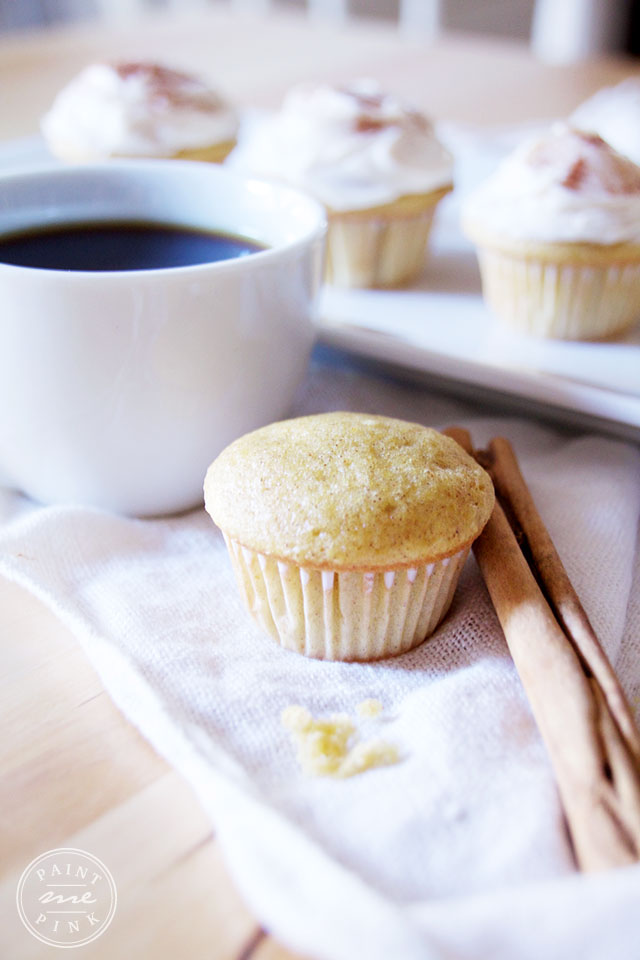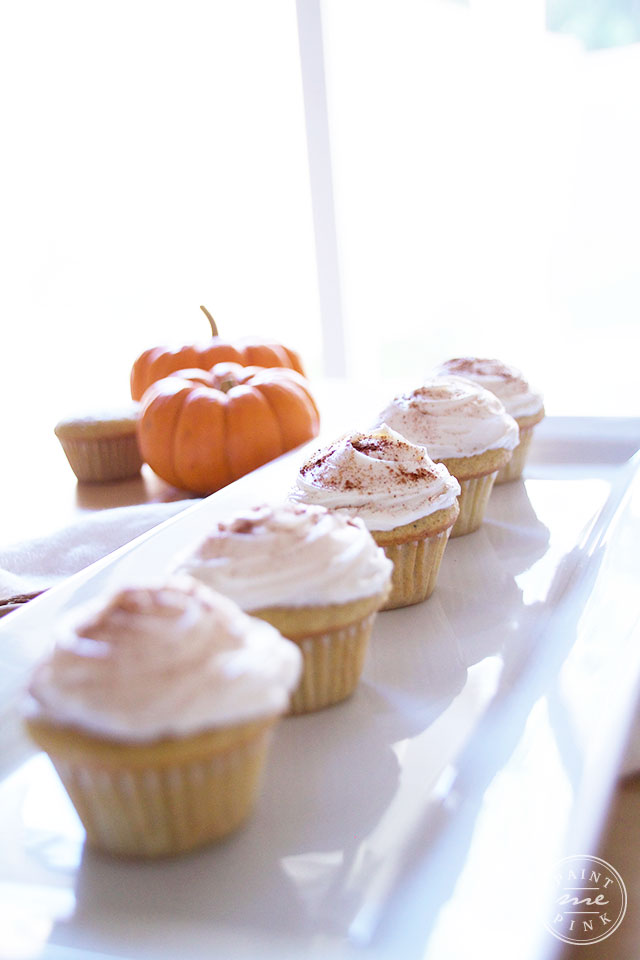 .: Mini Pumpkin Spice Cupcakes :.
Ingredients:
1 2/3 cups flour
2 tsp baking powder
1/2 tsp salt
1/2 tsp cinnamon
1/4 tsp nutmeg
1/8 tsp cloves
3/4 cup unsalted butter, softened
1 cup brown sugar
1/2 cup granulated sugar
1 cup canned pumpkin puree (not pumpkin pie filling)
2 eggs
Cream Cheese Frosting:
1 8 oz package cream cheese, room temperature
½ cup unsalted butter, room temperature
4 cups confectioner's sugar, sifted
1 tsp vanilla extract
Instructions:
Preheat oven to 350 degrees. Line cupcake tins with paper liners, set aside.
In a large bowl, whisk flour, salt, spices, and baking powder together. In a different bowl, cream the butter with brown and granulated sugar until light and fluffy. Add pumpkin puree and mix until smooth. Add eggs and beat until fully combined. Add dry ingredients and stir until just combined. Do NOT over mix the batter.
Fill cupcake liners and bake for 12-13 minutes or until a toothpick inserted into the center comes out clean. Allow mini cupcakes to cool for 10 minutes.
While cupcakes are cooling, prepare frosting. In a large bowl combine cream cheese and butter until completely smooth with no lumps remaining. Add in vanilla. Turn your mixer on low and pour in your sifted confectioner's sugar a little bit at a time until smooth. Beat frosting until light and fluffy.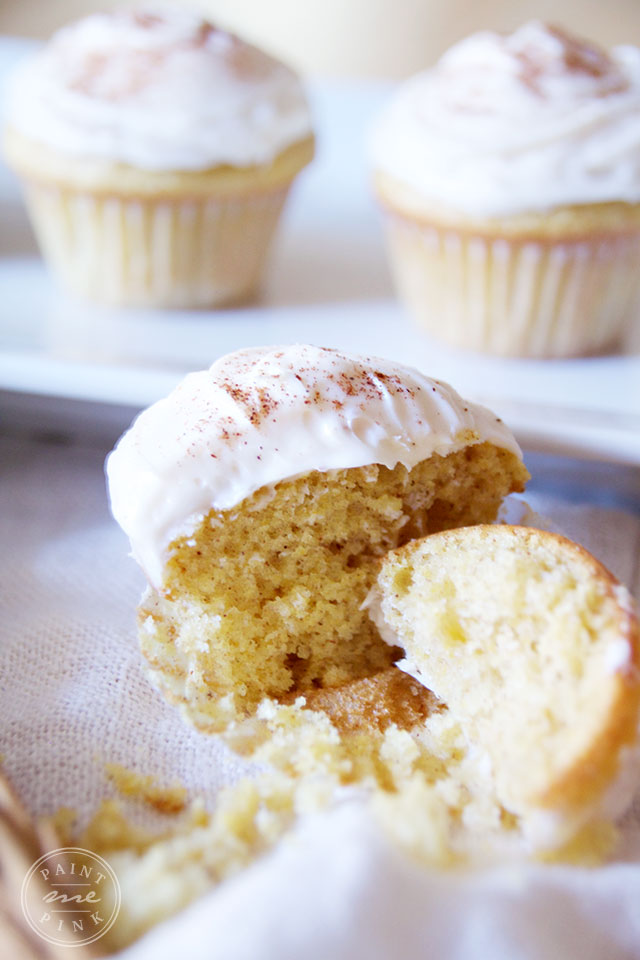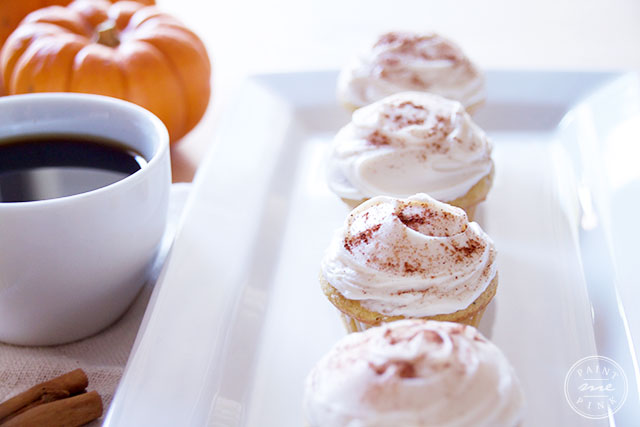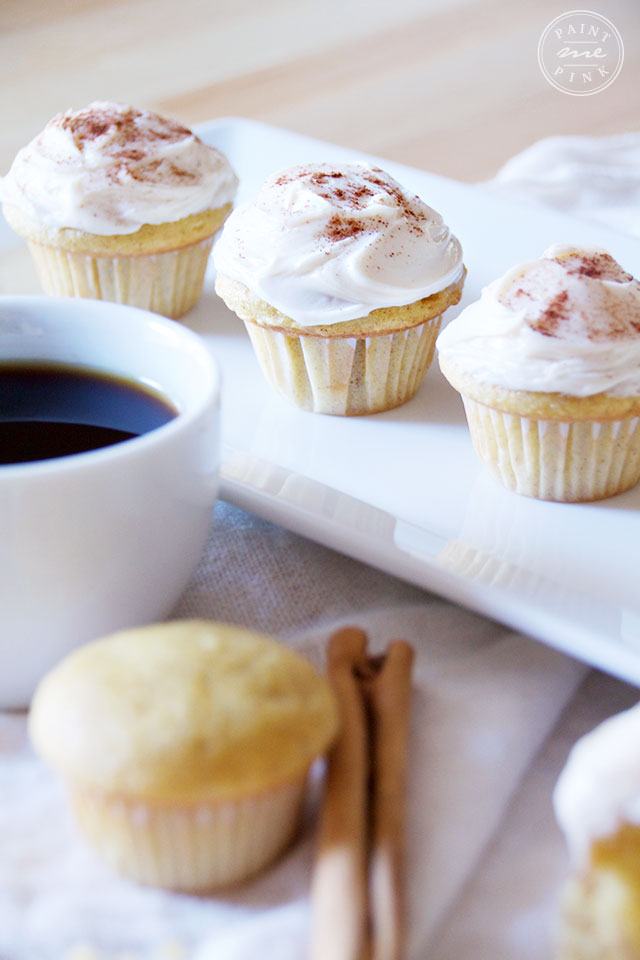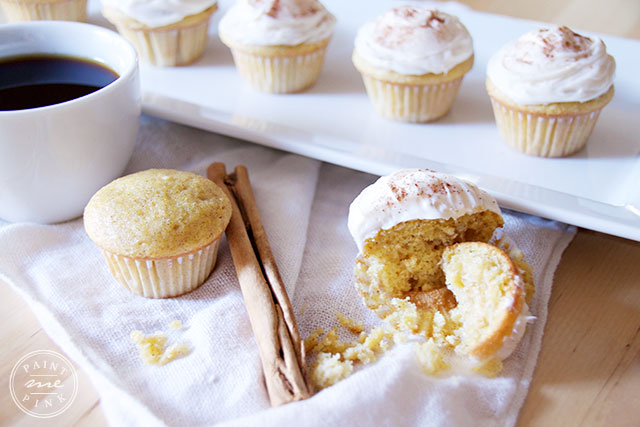 Enjoy!
-Norma