It officially feels like home now that we are all settled in! We've been having some rain and preparing for typhoon season, but overall I've been enjoying the weather. Summer is upon us and my babies will soon be on summer vacation… believe it or not I'm just as excited as they are lol! That means that there will be many sandy toes and salty kisses because we will be spending most of our time at the beach. The beaches here are absolutely stunning so there will be a lot of swimming, diving, kayaking, sun bathing and collecting shells in the Pacific's warm breeze. That's what summer is all about for us and I can't hardly wait.
Now it's time to share my Summer Home Tour with you as part of the Seasonal Simplicity Home Tour Series! Be sure to check the week-long schedule at the end of this post for more summer fun inspiration. If you are stopping by, from my sweet friend Alicia A Burst of Beautiful, welcome! And a big Thank You to Krista from The Happy Housie and April from House By Hoff for hosting these home tours!
Welcome to our Beach Cottage! I don't know about you but I have struggled with finding my style. After many years of contemplating I decided that it was time to let go of the farmhouse style and transform our home into the beach cottage that I longed for. Our coastal journey has just started and I'm very excited to see how our beach cottage develops and changes through the years.
I grew up in Lake Tahoe (you must look it up if you don't know where it is because it's such a beautiful place) and our daily lifestyle consisted of going to the beach and bbq'ing with my mom, sisters and brother. In my teens my sisters and I spent our summers in the beautiful island of Honolulu Hawaii and again our days were spent boogie boarding and snorkeling. Then I met my husband who brought even more adventure into my life and and we lived a whole year in paradise in a small tropical island called, Guam. Everyday was beach day in Guam, we collected seashells and soaked up the sun for that whole year. Then we moved to Southern California where there's beautiful sandy beaches and coastal towns. Now we are living in Japan and surround by stunning turquoise waters and sandy beaches.
As you can see the ocean has always been a part of me and yet I didn't embrace it nor incorporated the beach/coastal lifestyle elements into our home. Now that I'm making changes and replacing all of my farmhouse rustic grays to beautiful coastal blues I feel like I'm finally home.
Don't be afraid of change, I think it's important to know what styles you love and embrace them into your home! Knowing your decor style will help you create a home you will feel comfortable in and love.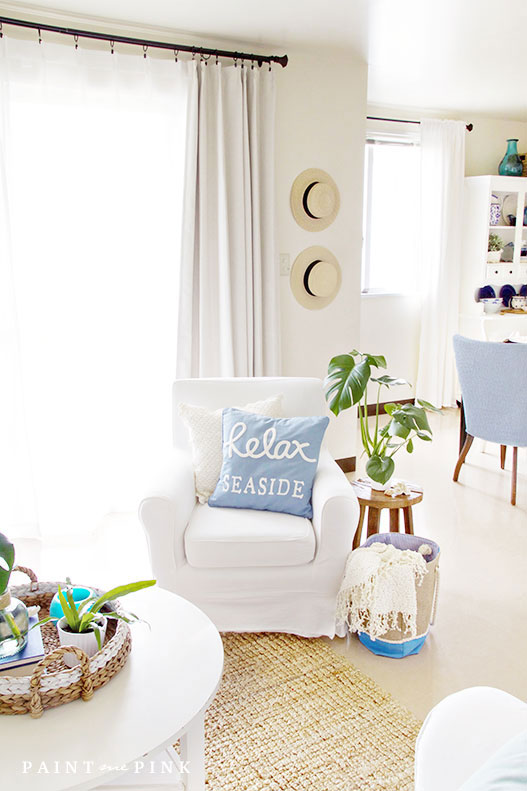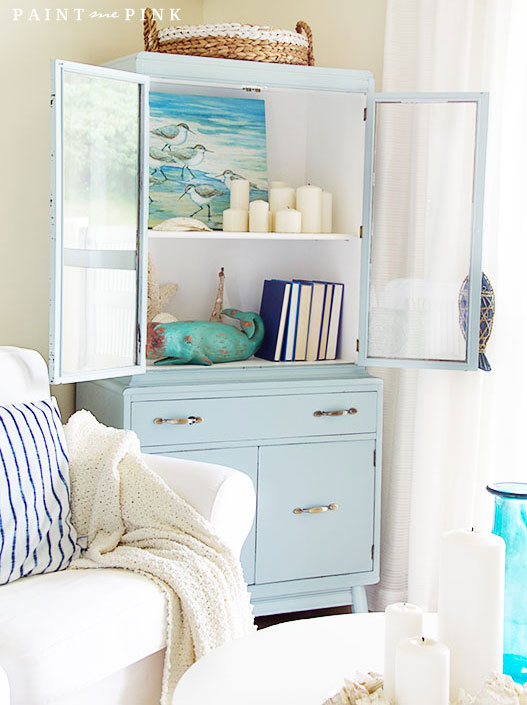 As you can see I changed my curtains to warm up the space more, I loved the blue striped ones but I wanted to feel like I was at the beach. Old books and glass bottles gave our living room that extra touch it needed to feel cozy.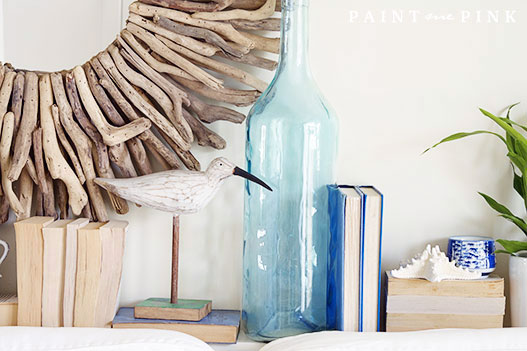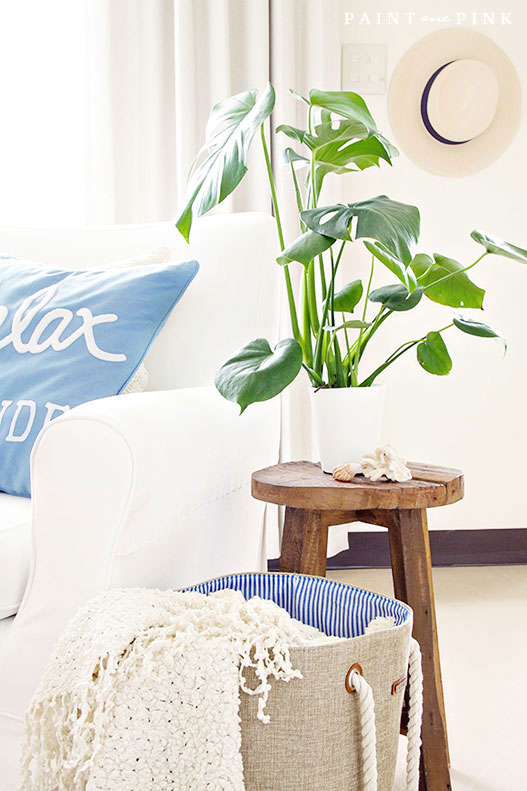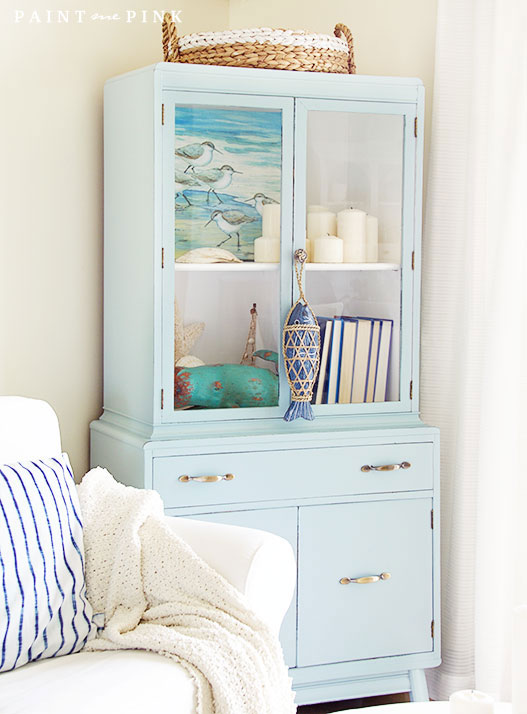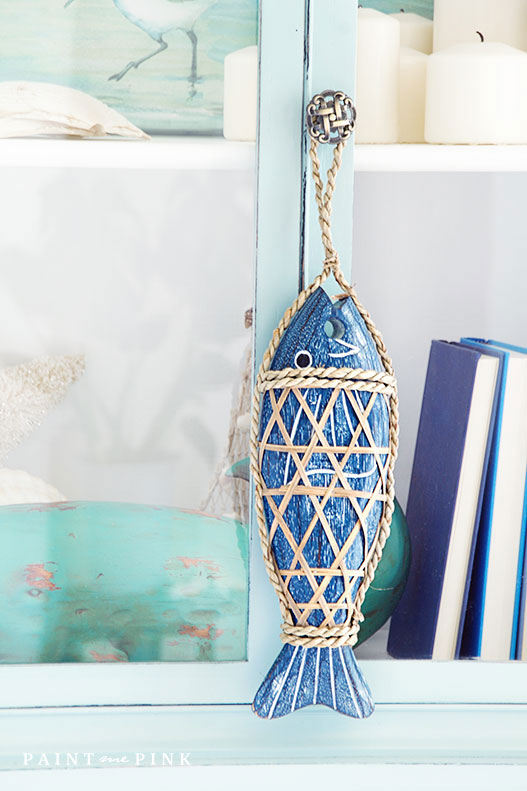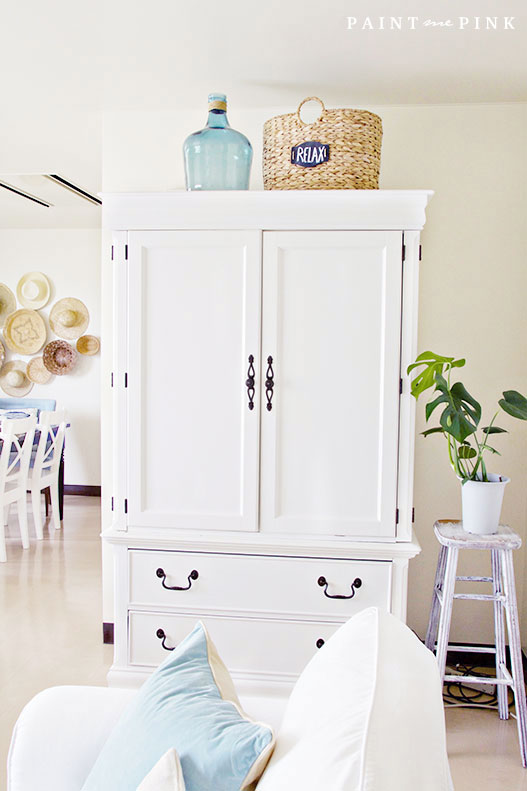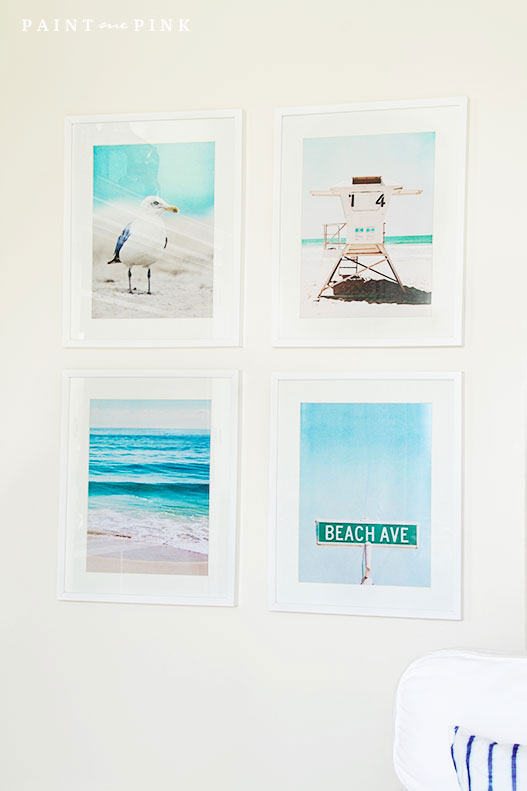 Since we had a weight restriction moving to Japan I left a lot of things behind except these beautiful beach frames by Carolyn Cochrane. Her beach photography is so stunning you must check out her prints!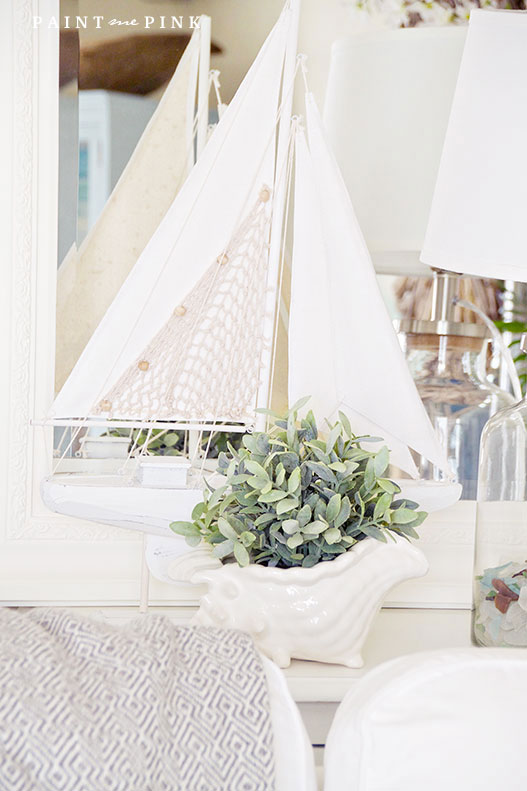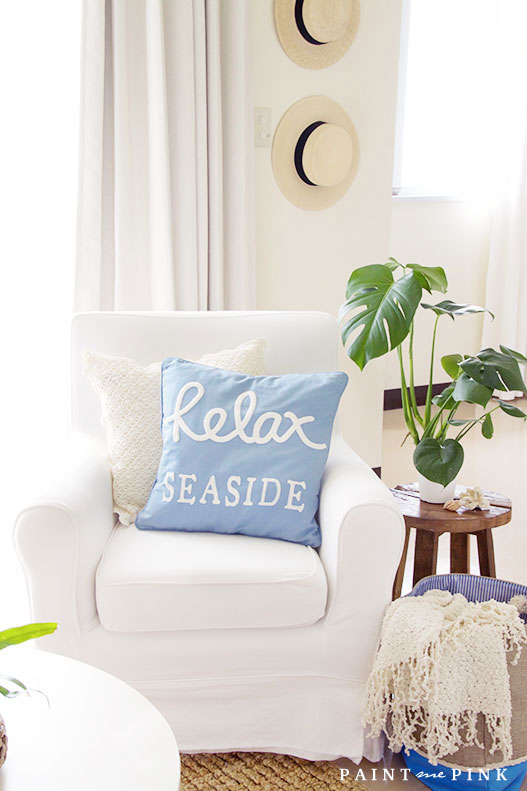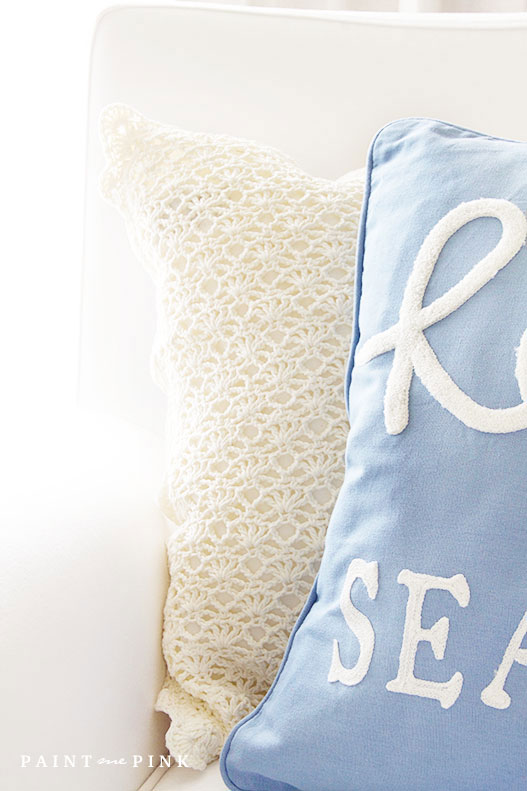 I bought all new summer pillows from a Japanese store called Nitori, it's a Japanese furniture and home accessories store. It is the largest furniture and home furnishing chain in Japan (much like IKEA) I just love love love shopping at that store!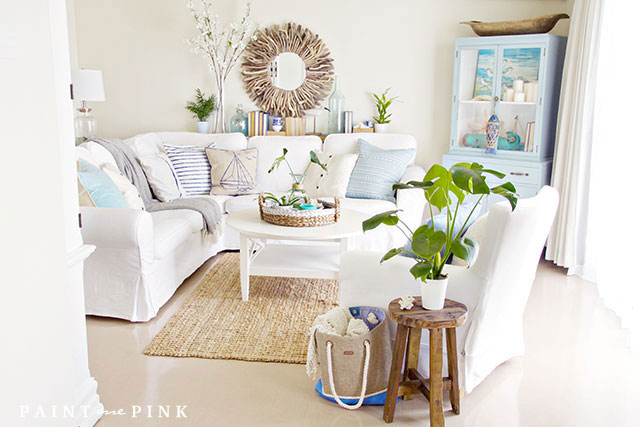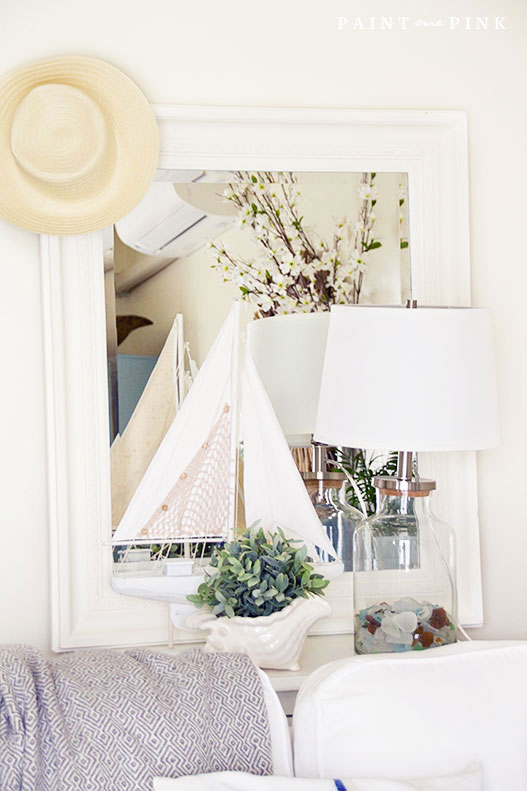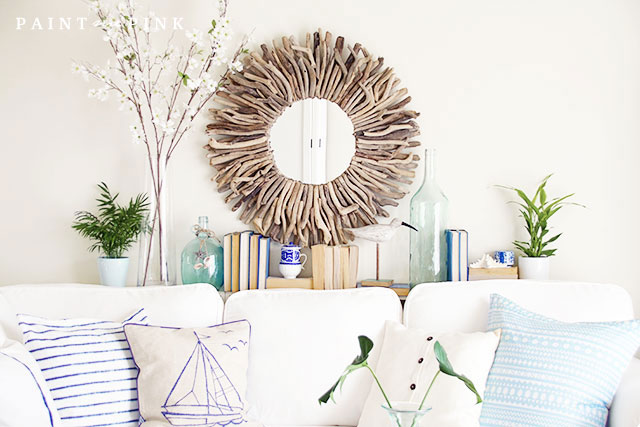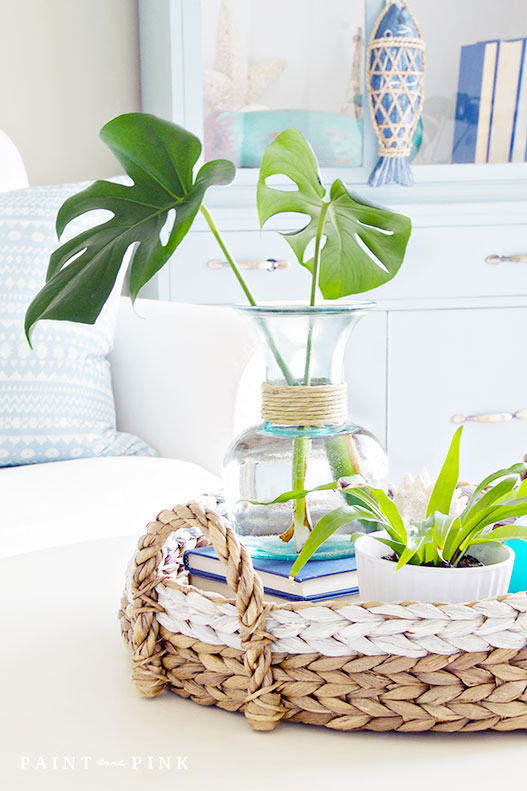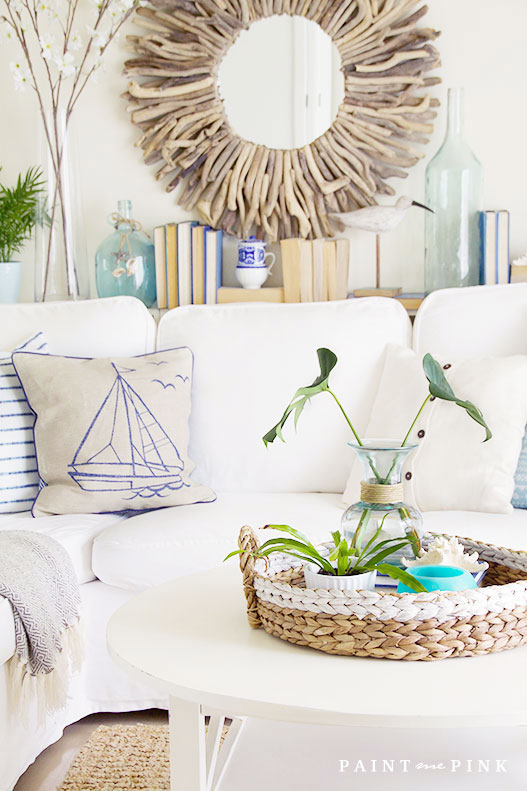 This is one of my all time favorite coffee mugs, I just find the fish truly adorable. Specially in the mornings… coffee anyone?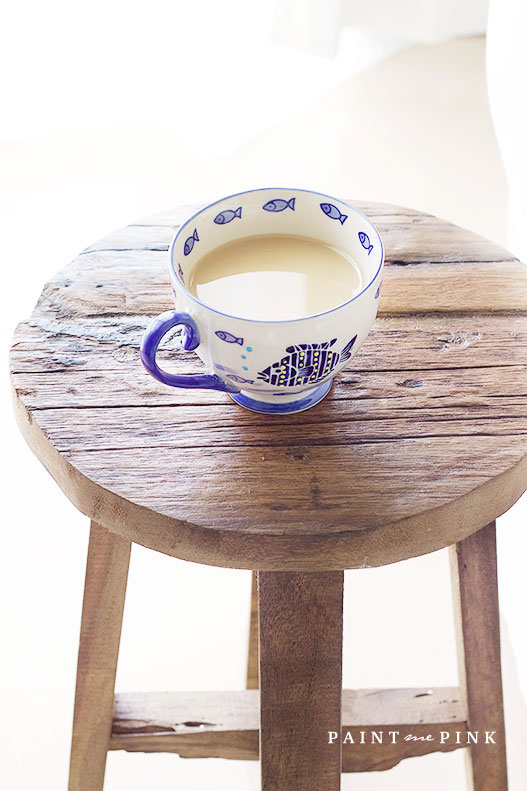 I've been switching around our dining area a lot, I'm still figuring out which layout looks best, for now this is how it looks like… I'm sure it will change again.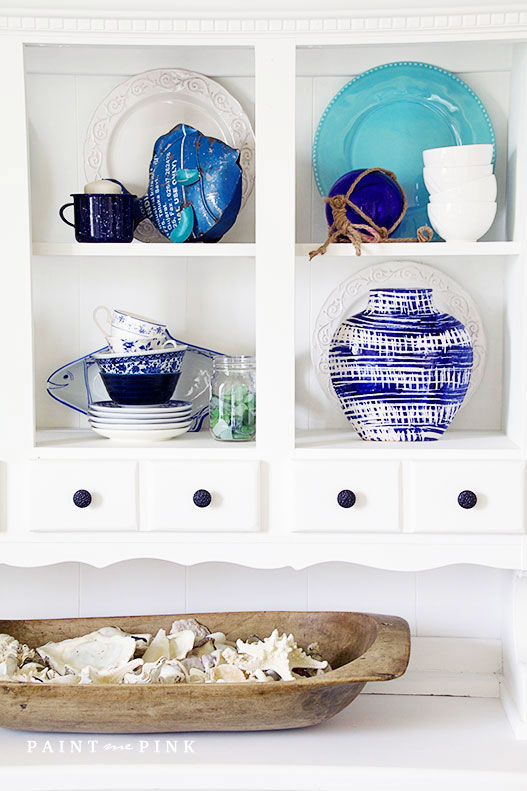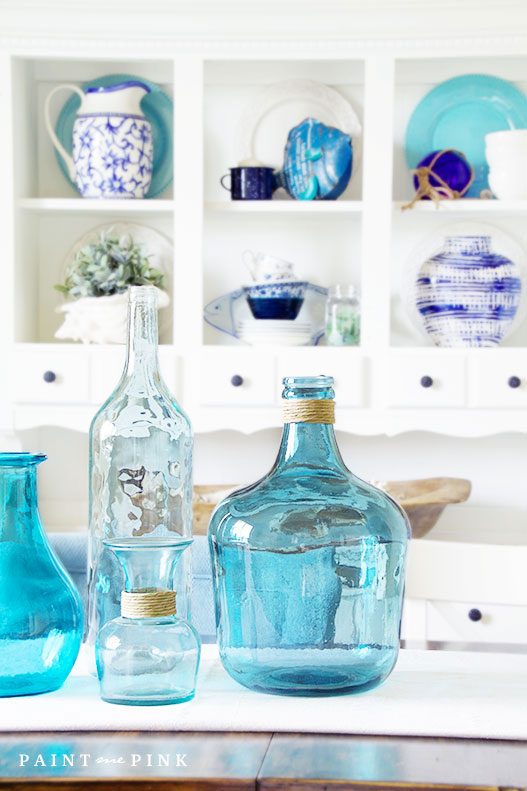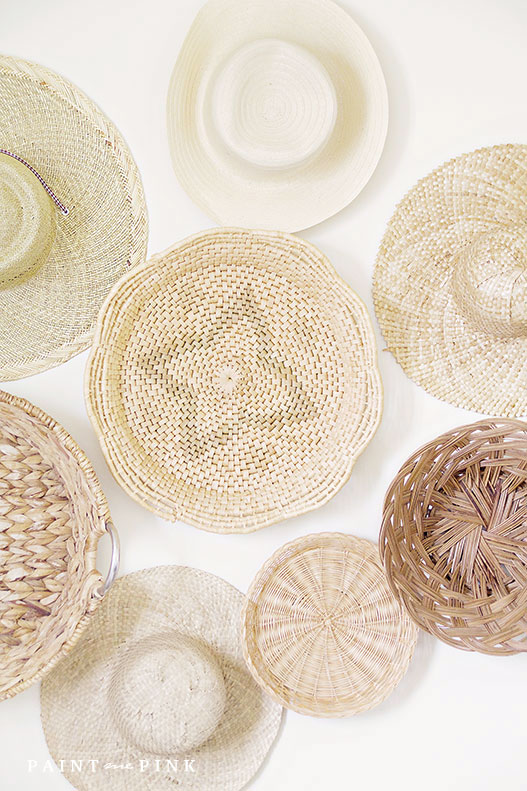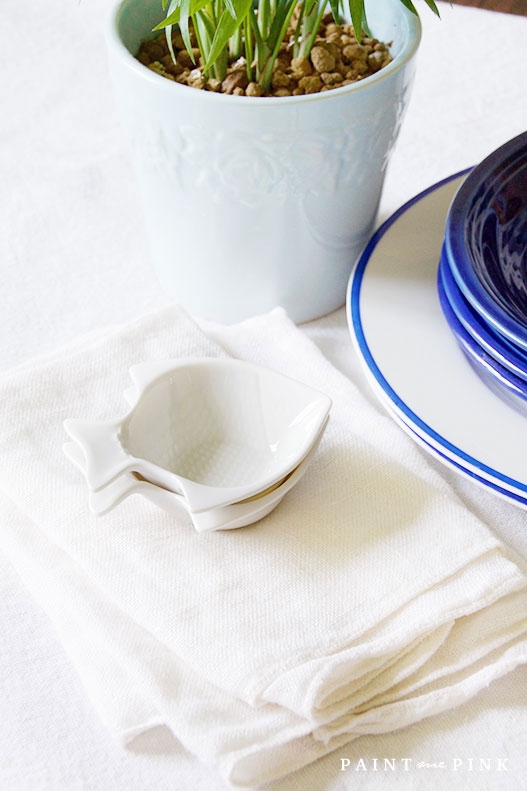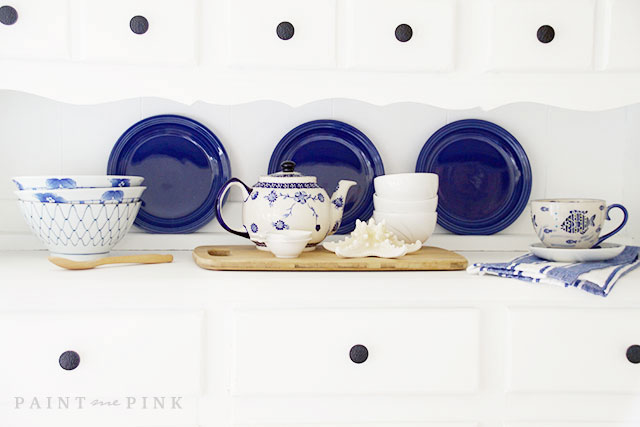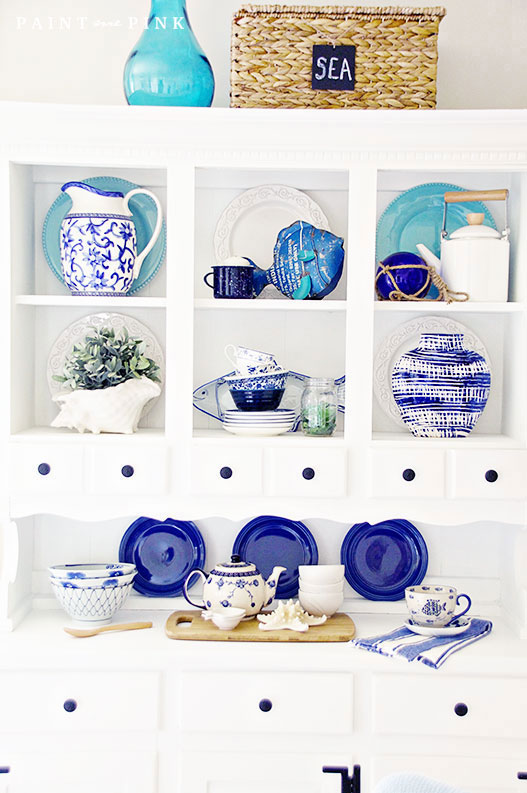 What I love most about coastal decor is all the fun and unique things you find. Like these darling octopus measuring spoons!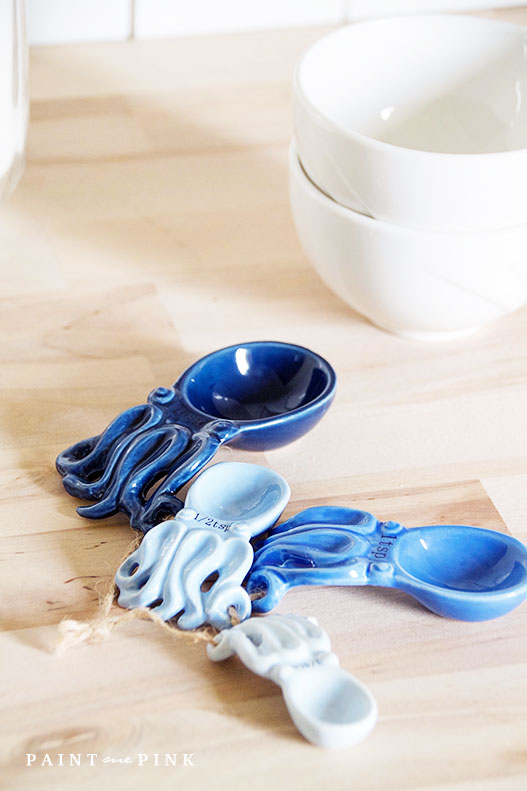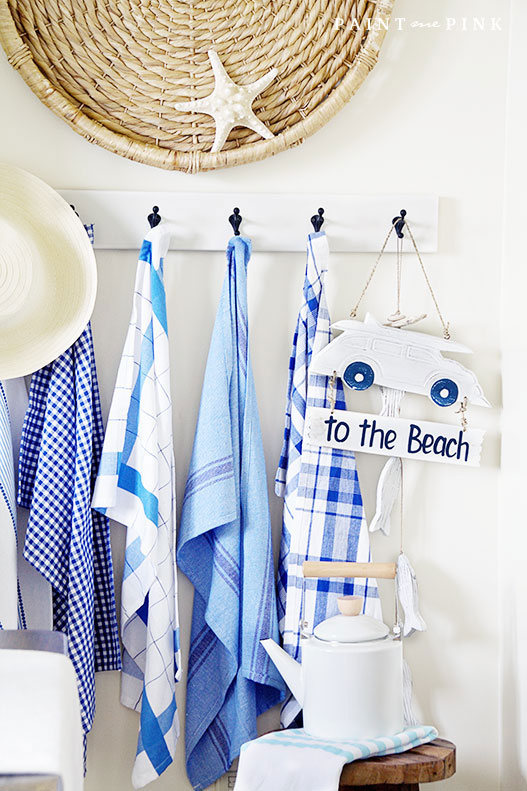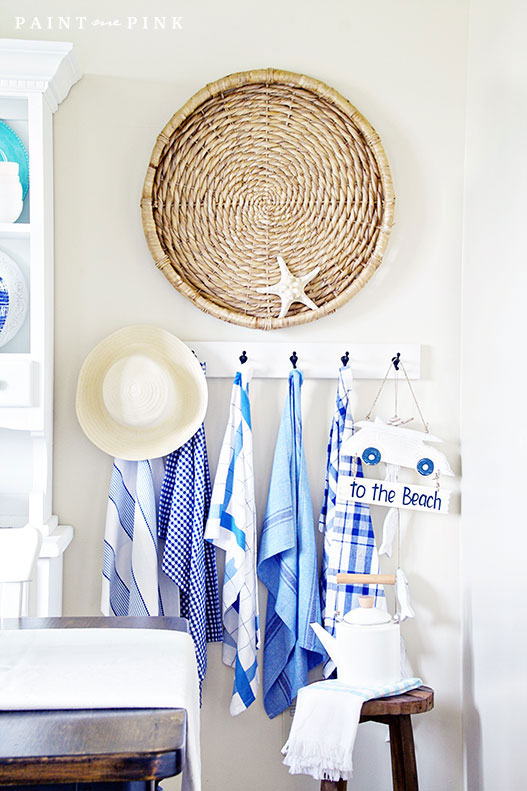 Let the Summer Fun Begin!
xoxo, Norma
Next stop is the lovely Jennifer from Town and Country Living
Don't forget to check out all the home tours through out the week!
Seasonal Simplicity Summer Home Tours
Monday
House by Hoff / House of Wood / Refresh Restyle / Cassie Bustamante / That's My Letter
Tuesday
The Happy Housie / Simplicity in the South / at HOME with the barkers / Sincerely, Sara D.
Wednesday
Nina Hendrick Design Co. / The Wicker House / A Burst of Beautiful / Paint Me Pink / Town and Country Living
Thursday
At Charlotte's House / Just a Girl and Her Blog / House 214 Design / Robb Restyle
Friday
My Fabuless Life / The Turquoise Home / Erin Spain / Place of My Taste / Cherished Bliss