I've spent most my life seeing romantic setups in magazines and in remote locations like this on TV but after putting in the work I can say it's way better than it looks. There are so many other senses I never thought much about like the cool air from the waterfall and the singing birds hidden in the canopy.
Okinawa, Japan is not just about the sun, sea, and great food. This island has many other delights to offer those who will take the extra time and effort needed to see them.
That brings me to Fukugawa Falls. This was the first waterfall I hiked three years ago and it's become one of our favorite spots to get together, relax, and go for a swim. We always pack a lunch and snacks when we go, but today I wanted to create something special for my husband since he hardly gets to explore Okinawa with me and the kids due to his work.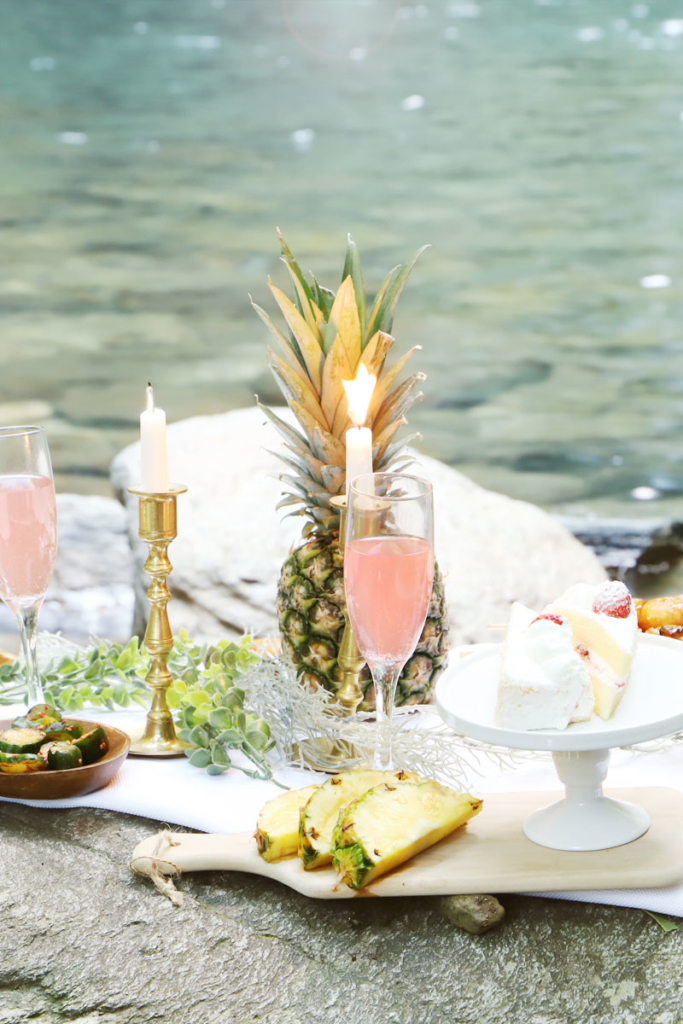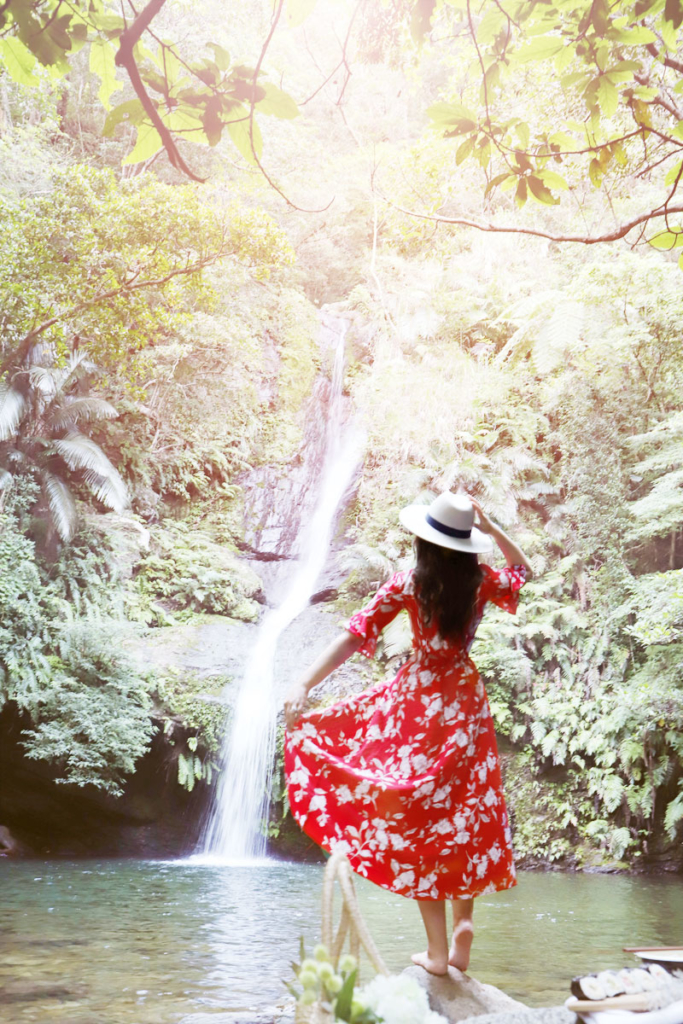 I packed two baskets with candles, linens, champagne glasses, wooden plates, a mini cake stand, and of course chopsticks and food.
We drove to the location and hiked the waterfall trail. This trail is so breathtaking that at the hill's summit you will be able to see the falls and its pool.
Since we set up the picnic on a large uneven rock, some of the pictures may be a little off balance and slanted.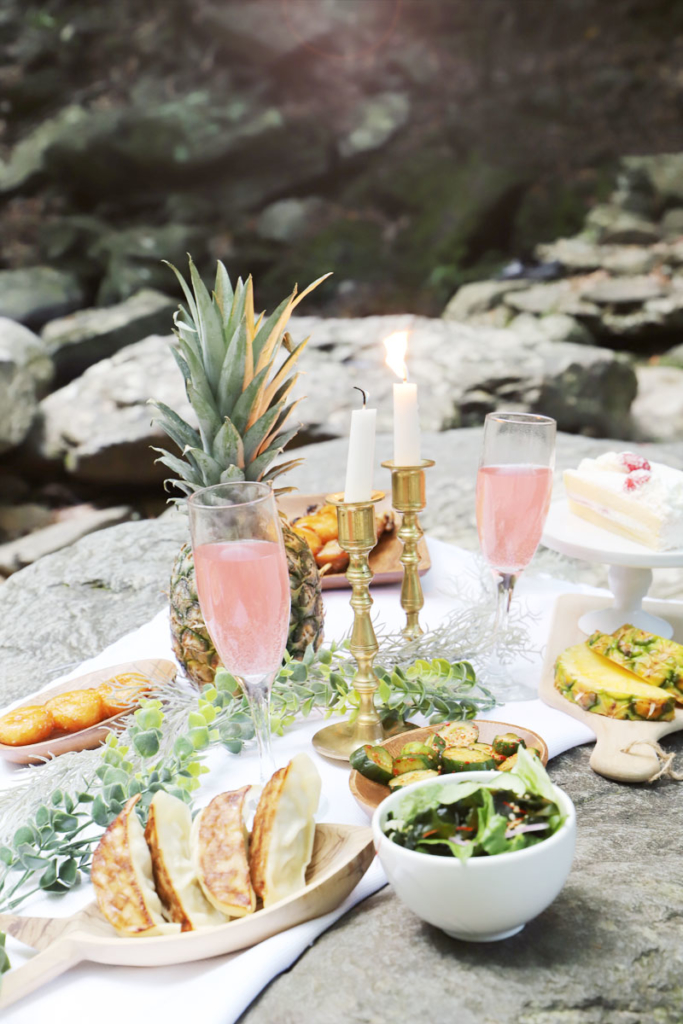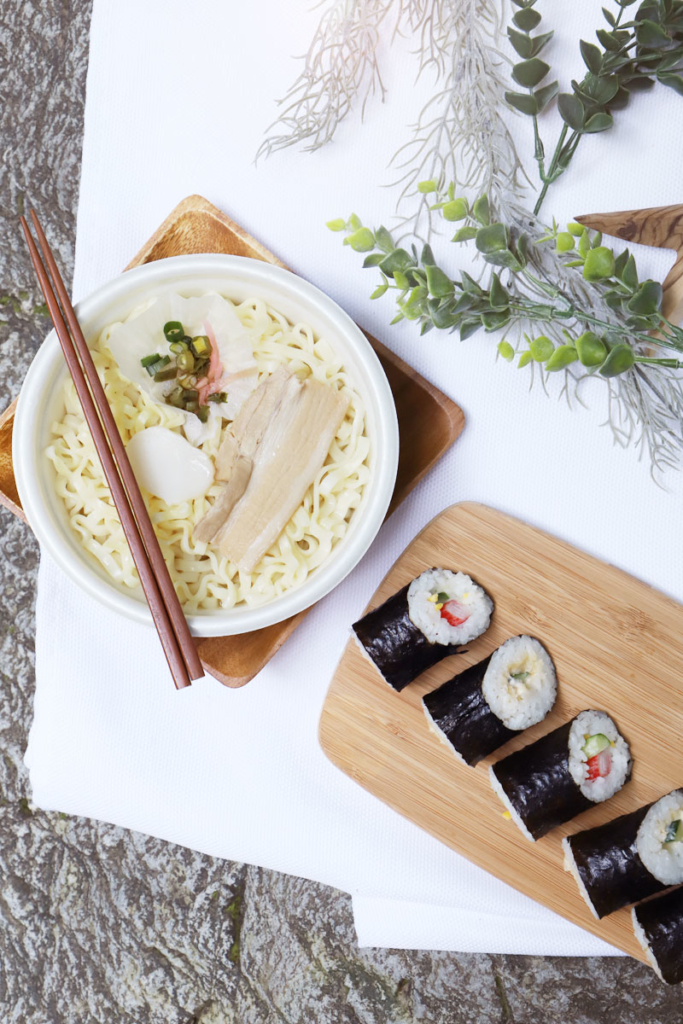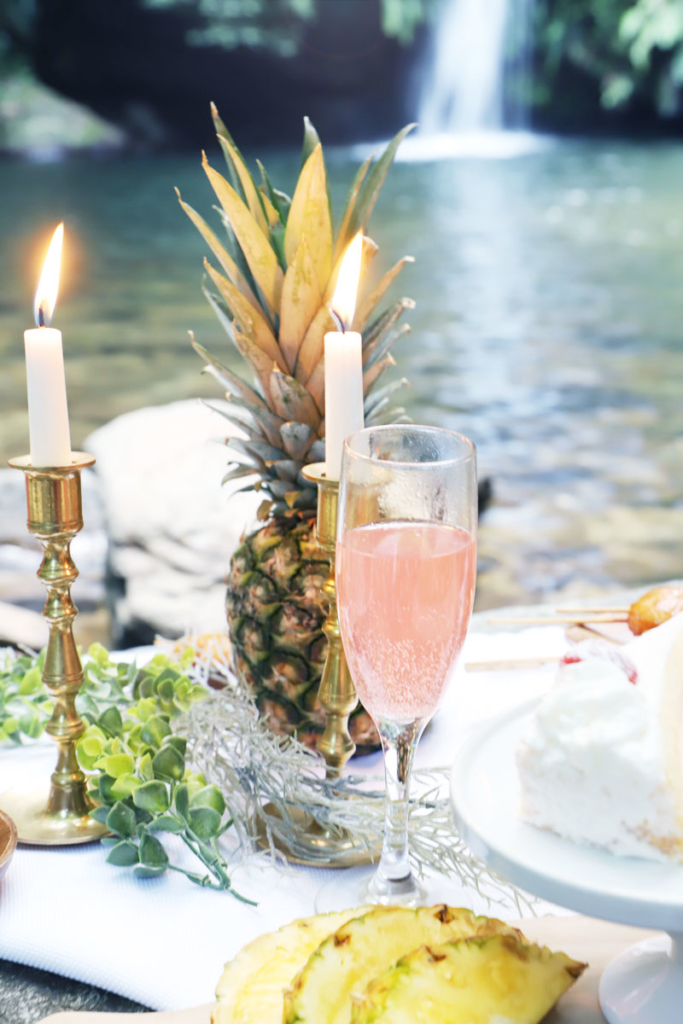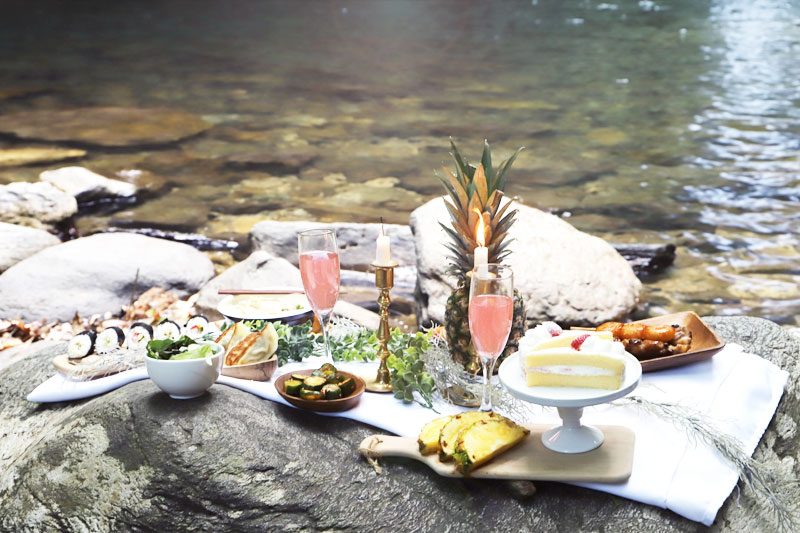 Here's the menu: Salad with Japanese dressing, cucumber salad, soba noodles, sushi, chicken skewers, omusubi (which is a round or triangle shaped rice balls filled with all sorts of ingredients), gyoza (pan-fried dumplings), fresh pineapple, and vanilla cake.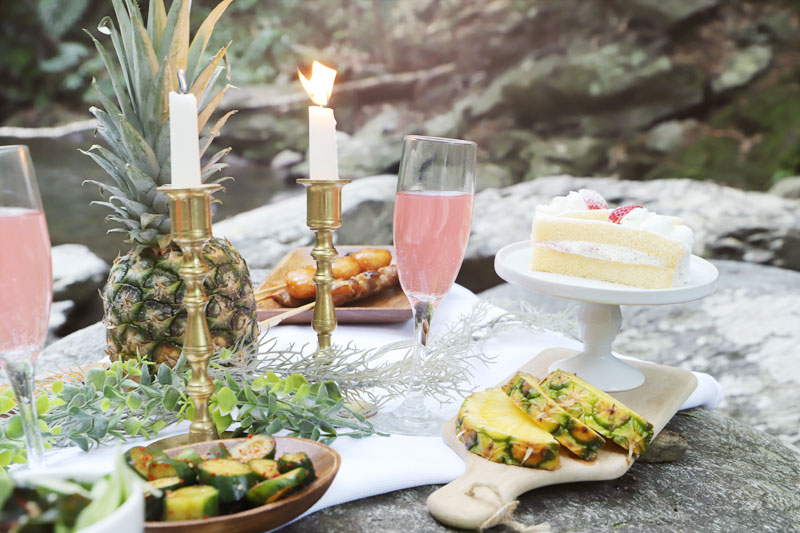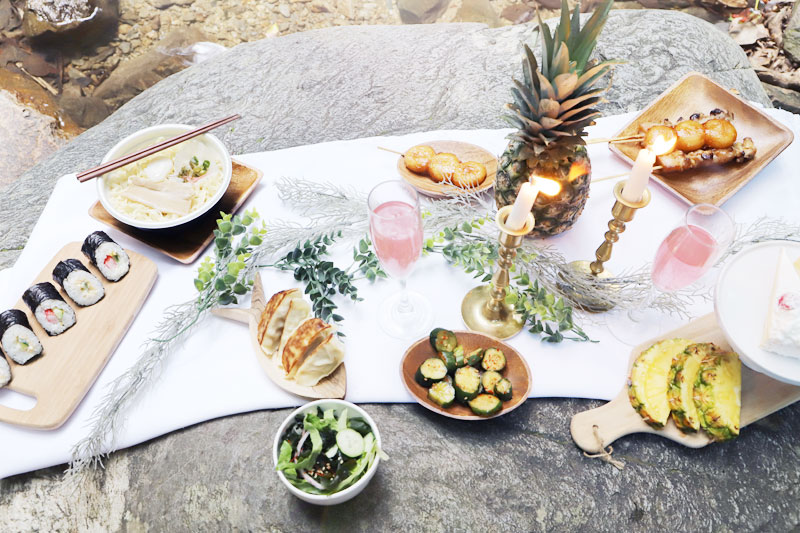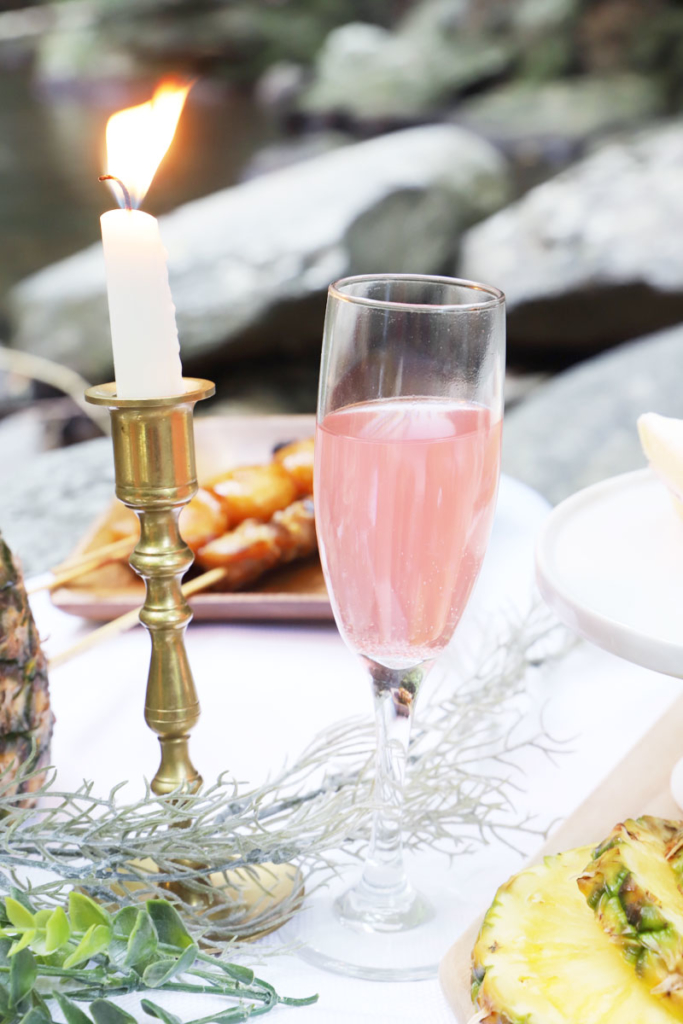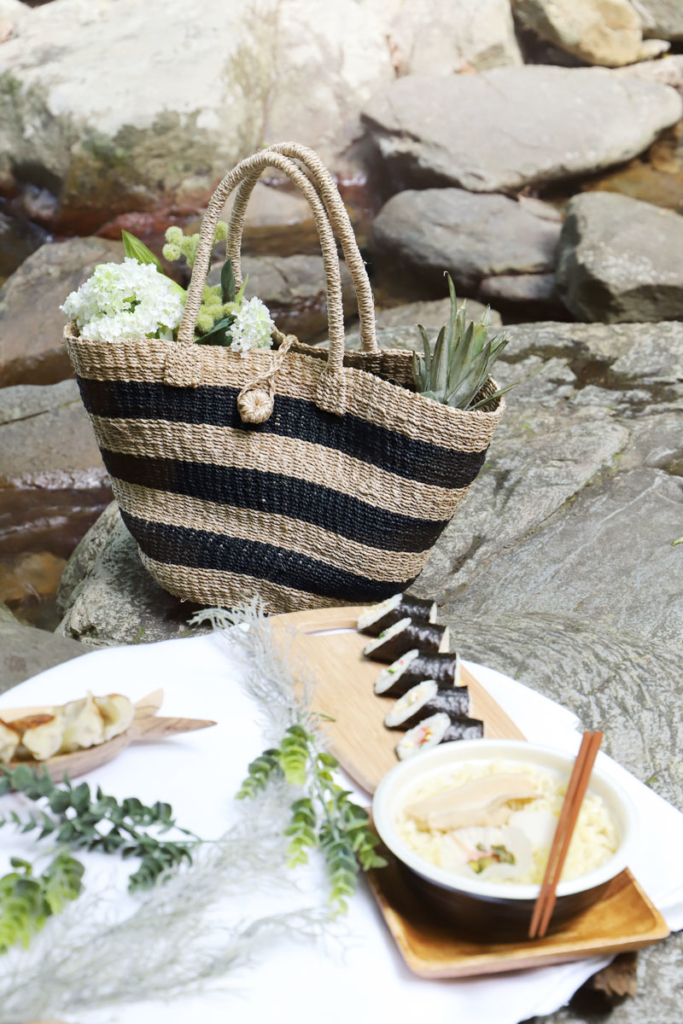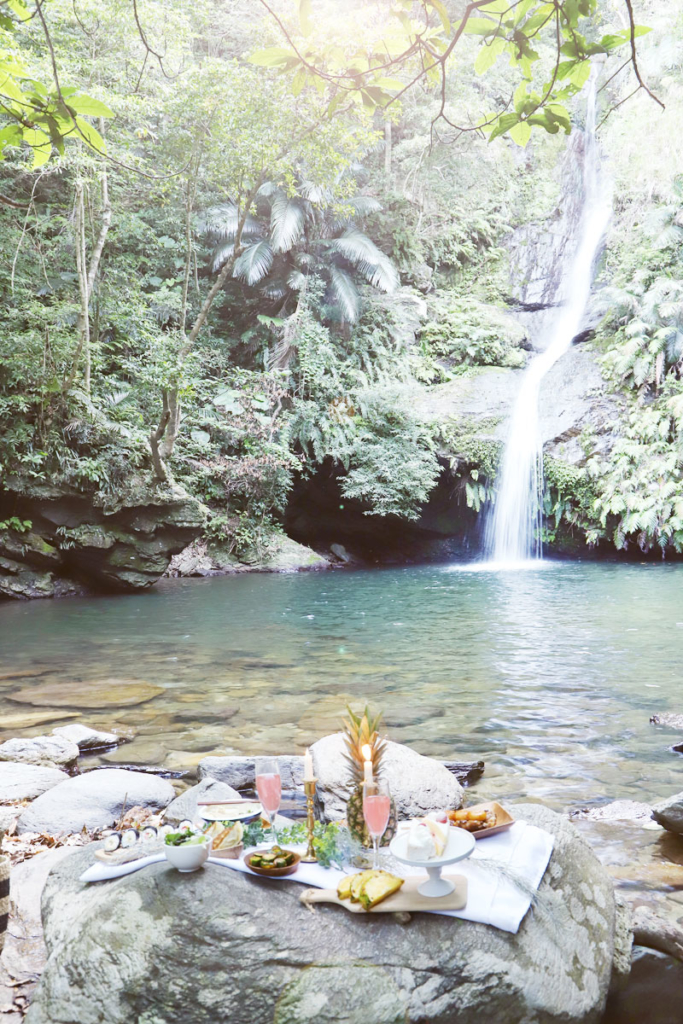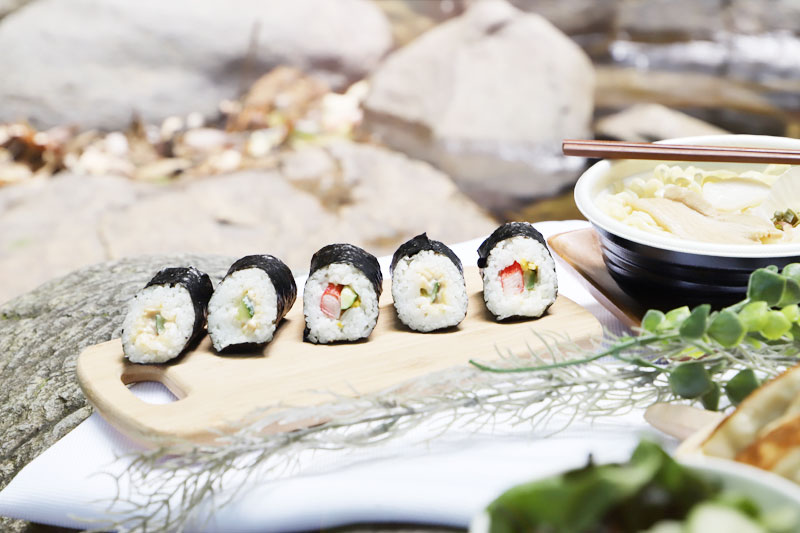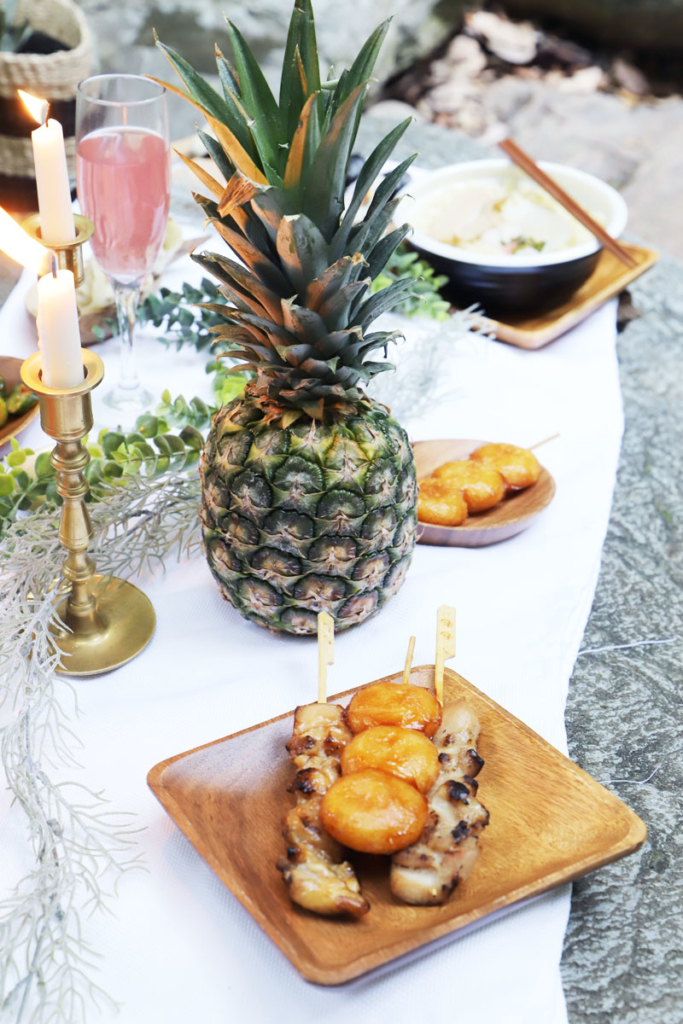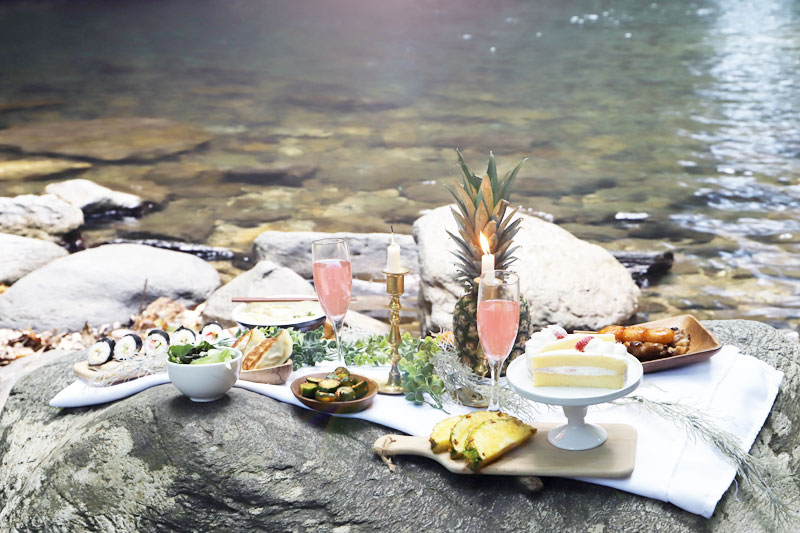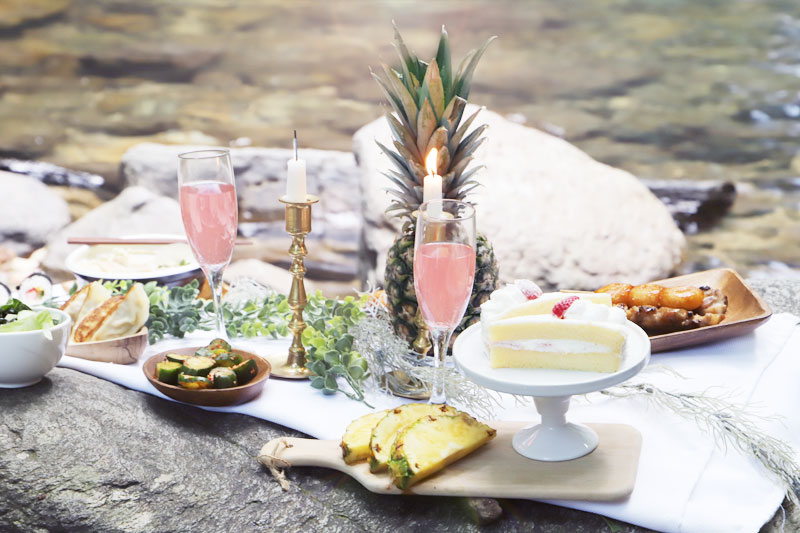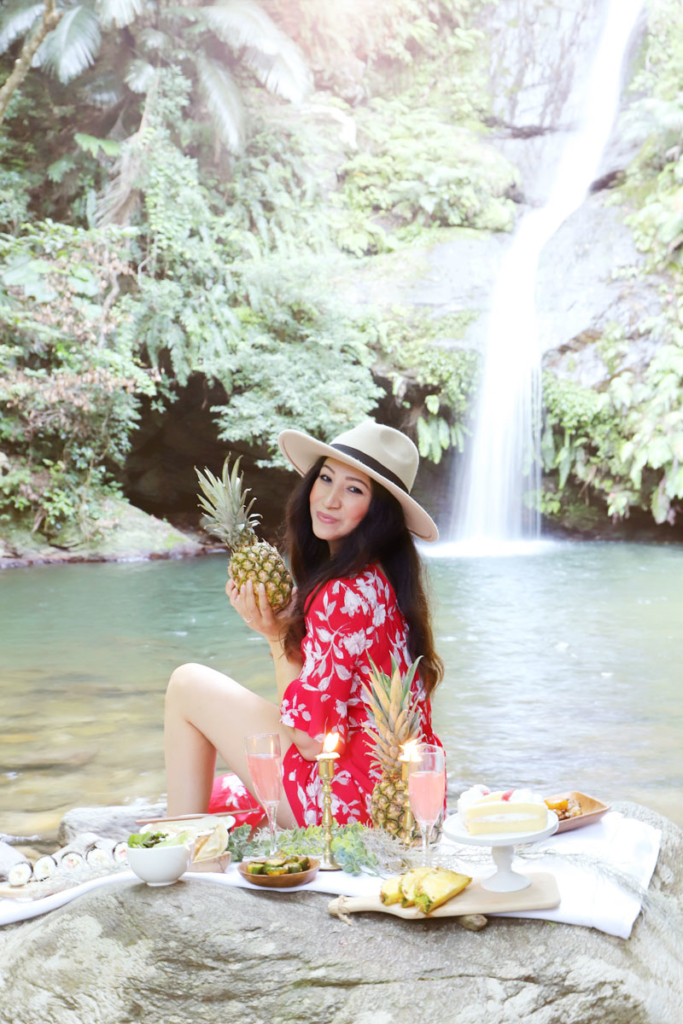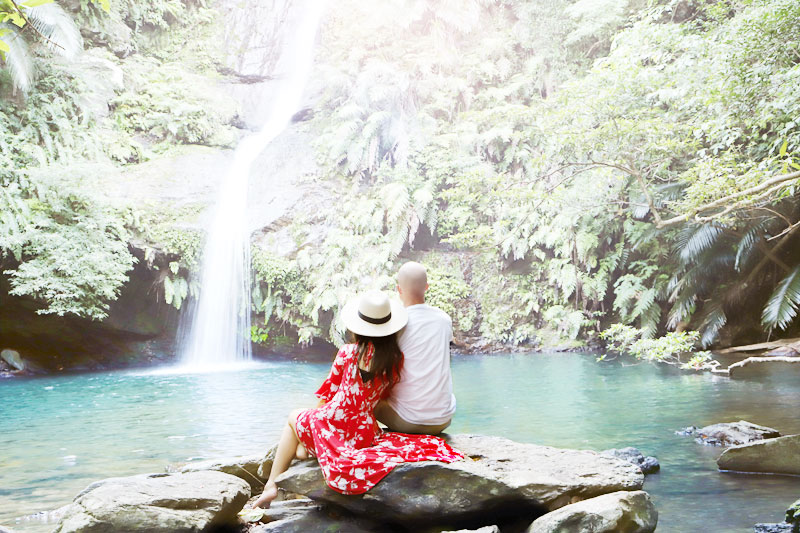 Okinawa, Japan will forever have a special place in my heart. No place on Earth has ever captured my heart like this island has.
I hope you enjoyed this simple picnic idea and don't forget to check out more summer inspirations below! I also wanted to Thank Bre Rooms for Rent for hosting this lovely Summer Get-Together Tablescape blog hop!
Cheers -Norma
Rooms for Rent | Pine and Prospect Home | Ella Claire | Modern Glam

Maison De Cinq | Boxwood Avenue | Crazy Wonderful | Jenna Kate at Home

Willow Street Interiors | Amber Tysl | Sincerely Marie Designs | Paint Me Pink