Happy Holidays everyone and welcome to my Christmas Home Tour 2022!
If you are coming from Jenn's blog Clean & Scentsible, welcome to my little blog! If you are just joining in, today and tomorrow we will be sharing our Christmas homes as part of The Happy Housie's Seasonal Simplicity Christmas Series. Don't forget to visit the rest of the home tours that are linked at the end of this post!
I also wanted to thank my sweet friend Krista from The Happy Housie for hosting this Seasonal Simplicity Christmas Home Tour Series!
This year I decided to pull out all my pinecones and decorate with them once again. They've been tucked away in storage bins since 2015. They have even made an overseas move to Japan. Sadly, I didn't get to use them while we lived overseas, so… I thought it was time to bring them out again.
You can take a peek at my 2015 Christmas Home Tour featuring loads and loads of pinecones and how I ended up with boxes of them.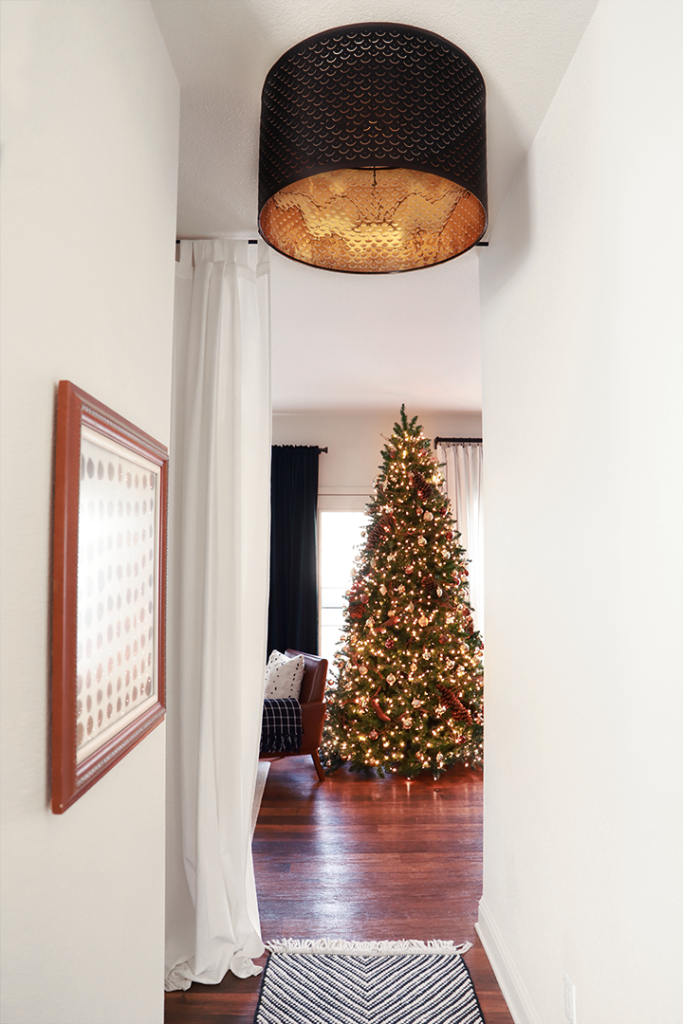 Since I was bringing out the pinecones, I decided to stay away from buying anything new this year. To simply decorate with what I have. Which meant no new blankets, pillows, candles, ornaments, trees, dishes, etc.
As bloggers, we try to re-invent our homes throughout the seasons by keeping up with new trends, styles, colors, and furniture. Most of our readers don't realize that it does take a lot of time and effort for us to continue to share what we love doing. And I cannot say this enough, but I am truly grateful to be able to share a little piece of my creativity and home with you all.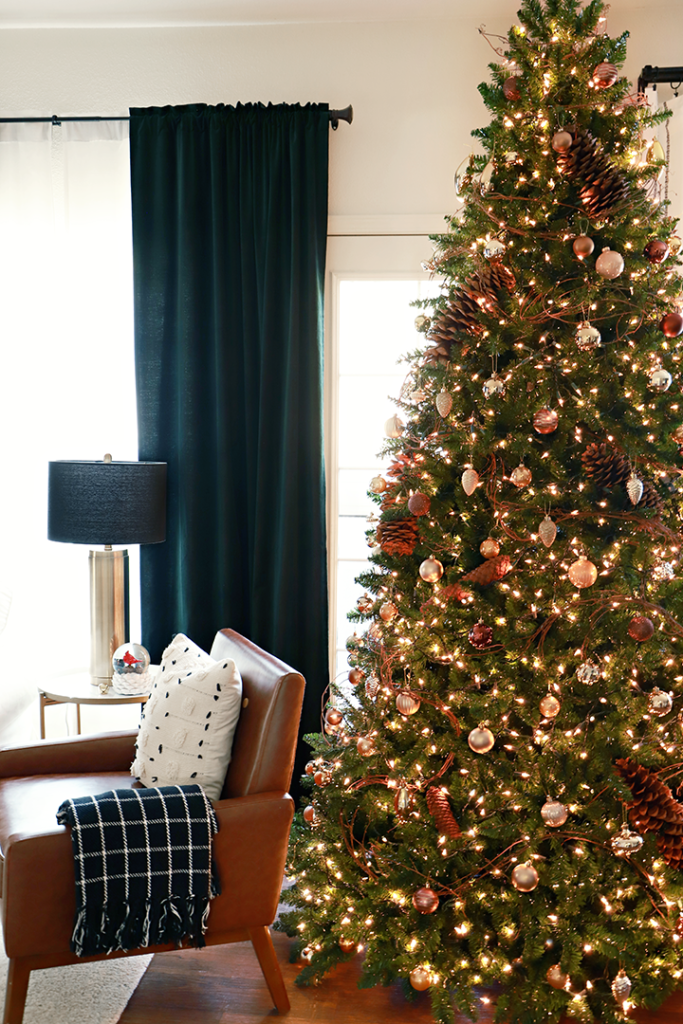 I soon realized that not buying anything new was going to be harder than I thought! But, I did it! I didn't buy one single new thing.
I kept it simple and used as many pinecones without going overboard because sometimes less is more.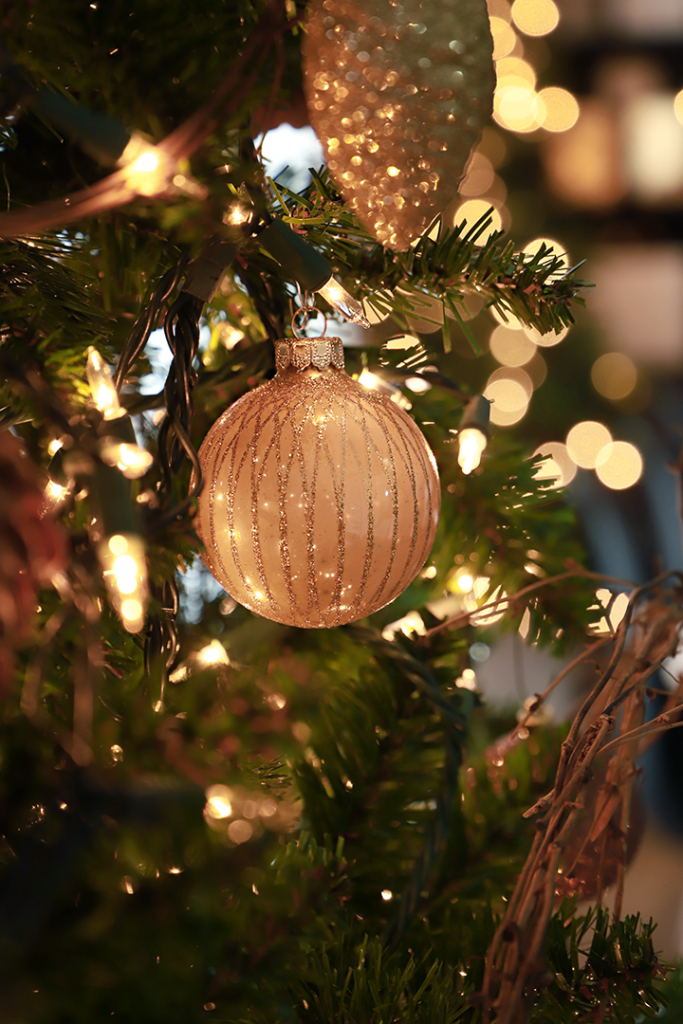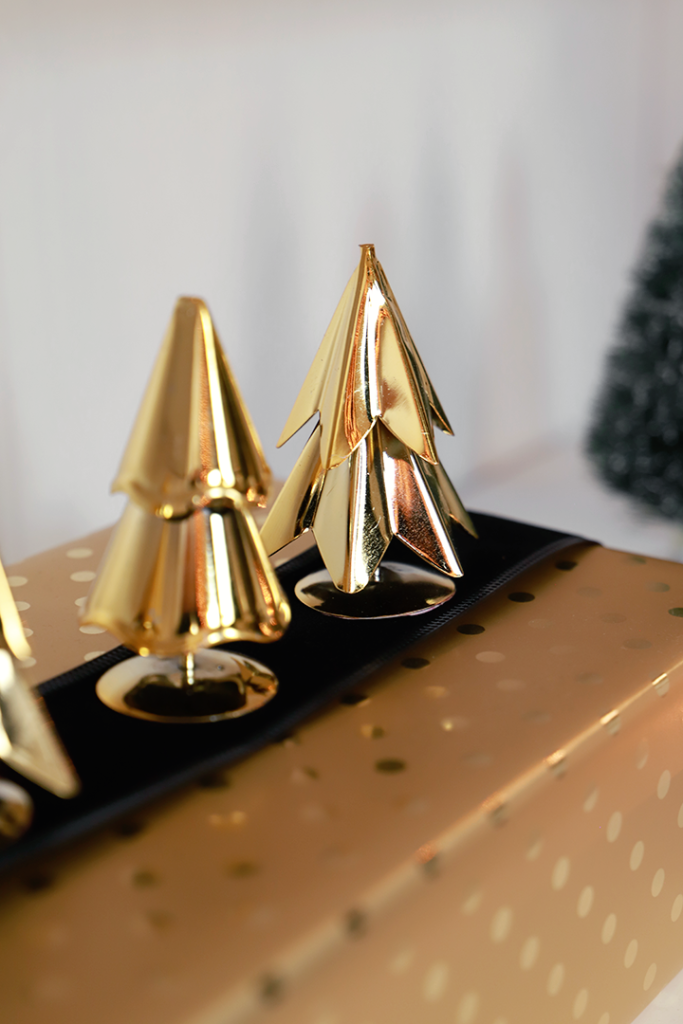 I have a confession to make… I have a bin full of Christmas stockings! From red and white to plaid, green, knit, felt, colorful, cheap ones, expensive ones… you name it, I probably have it. I seem to collect Christmas stockings just as much as pillowcases! You can never have too many right?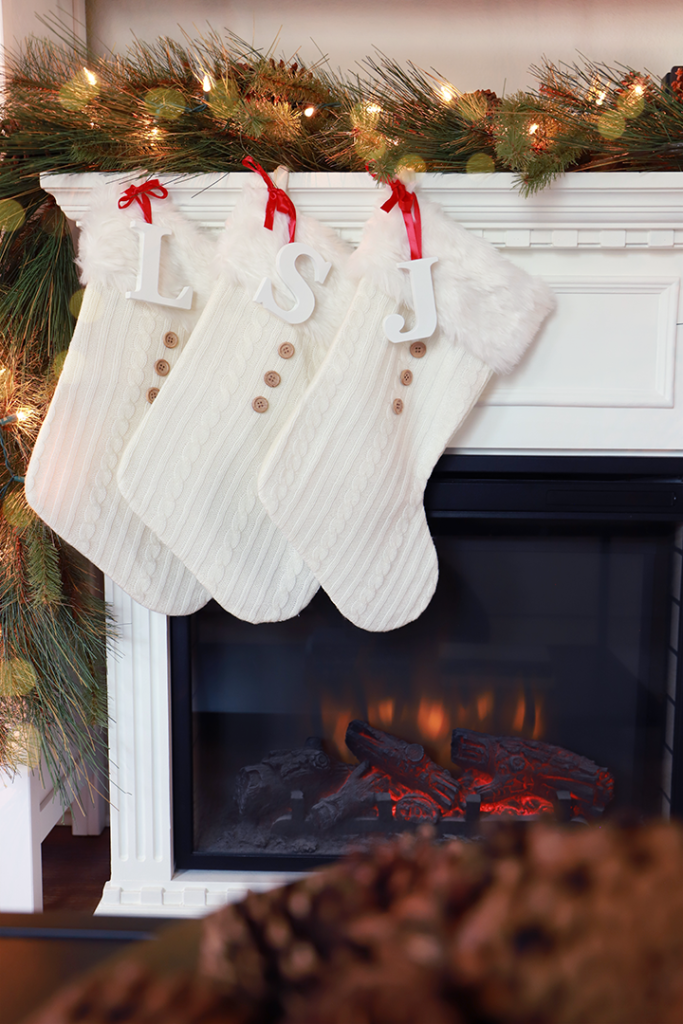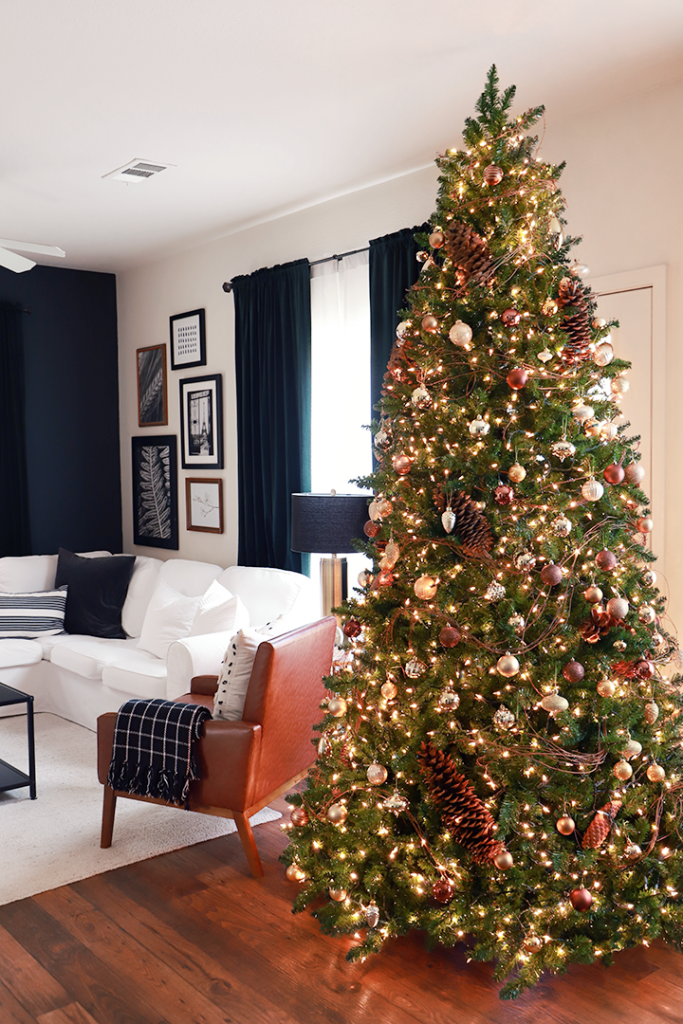 Our 9ft Christmas tree was a $30 Facebook marketplace find. It's not a fancy King of Christmas tree but we've been using it for several years now and I'm not ready to replace it, maybe one day or when we move again.
I kept the tree very simple because I wanted the large pinecones to be the main focal point.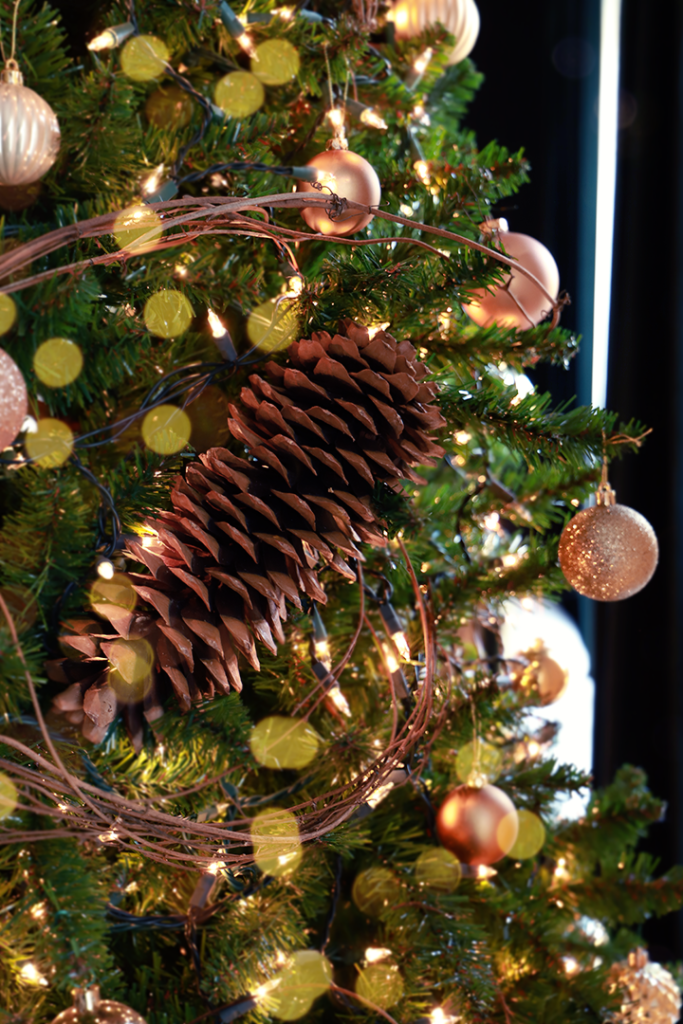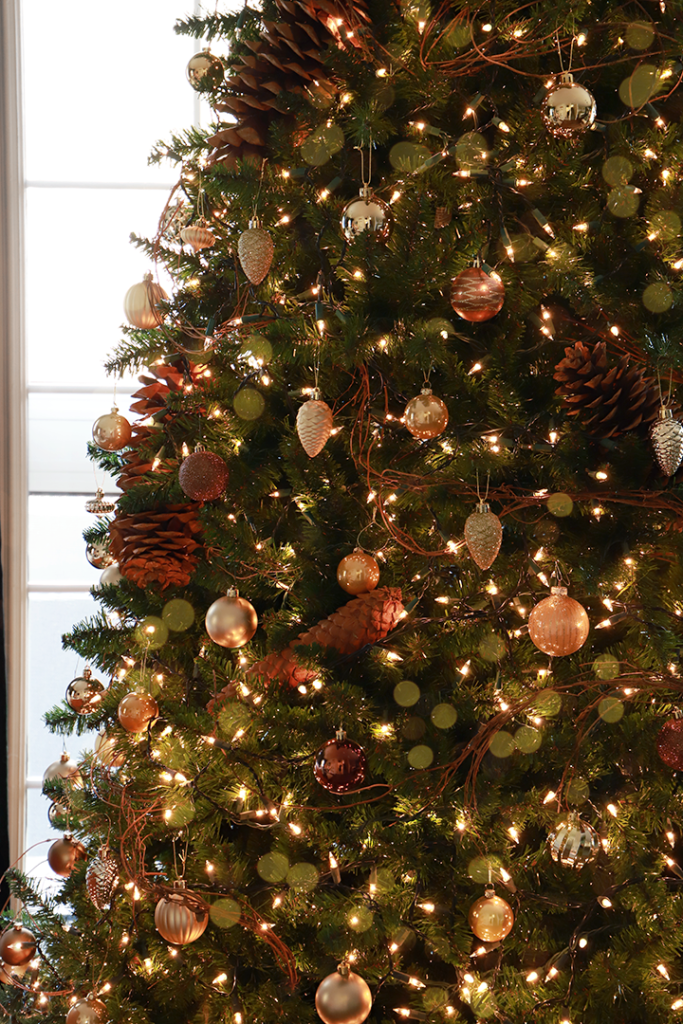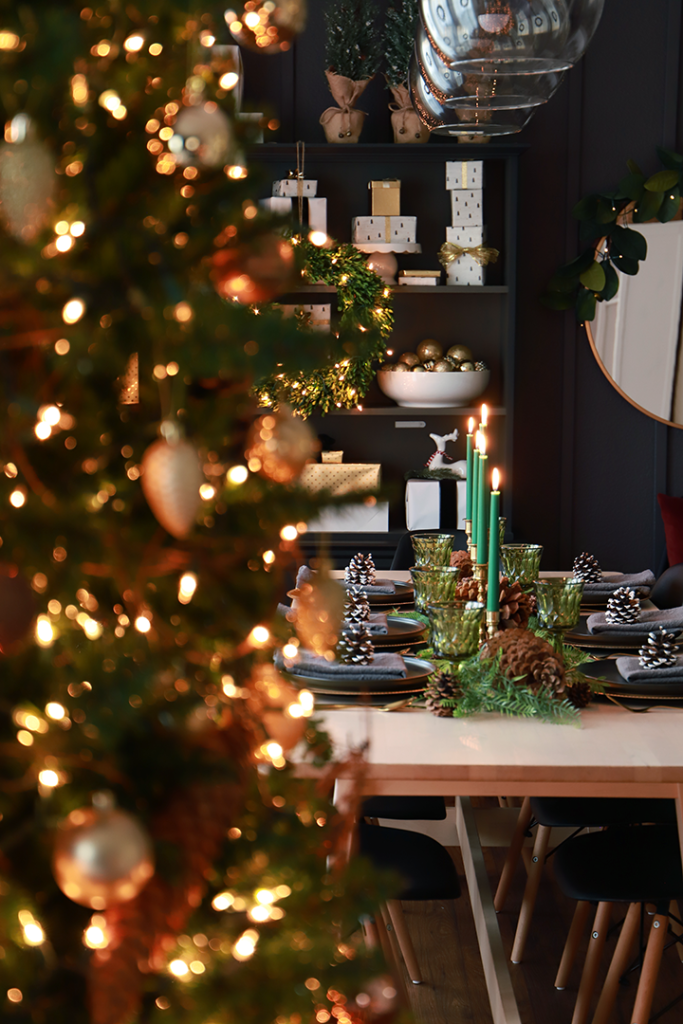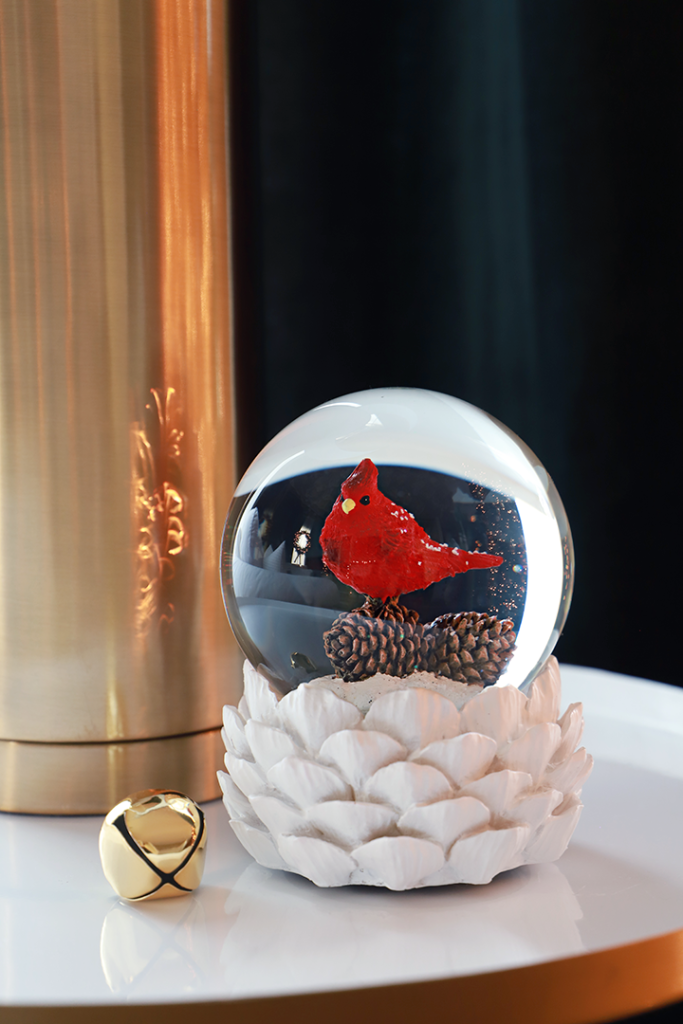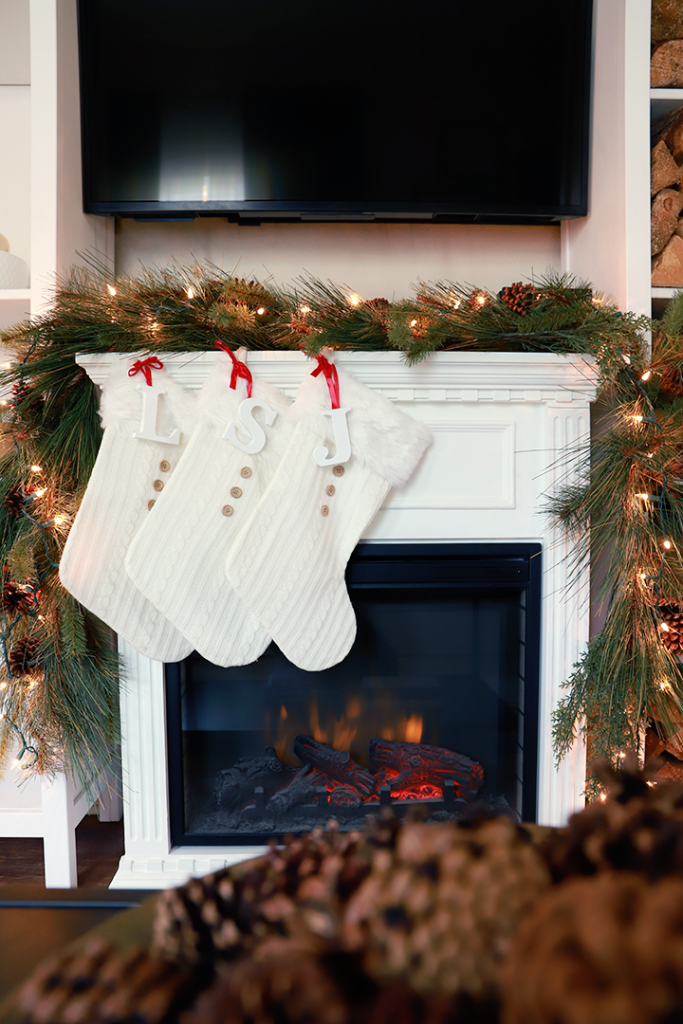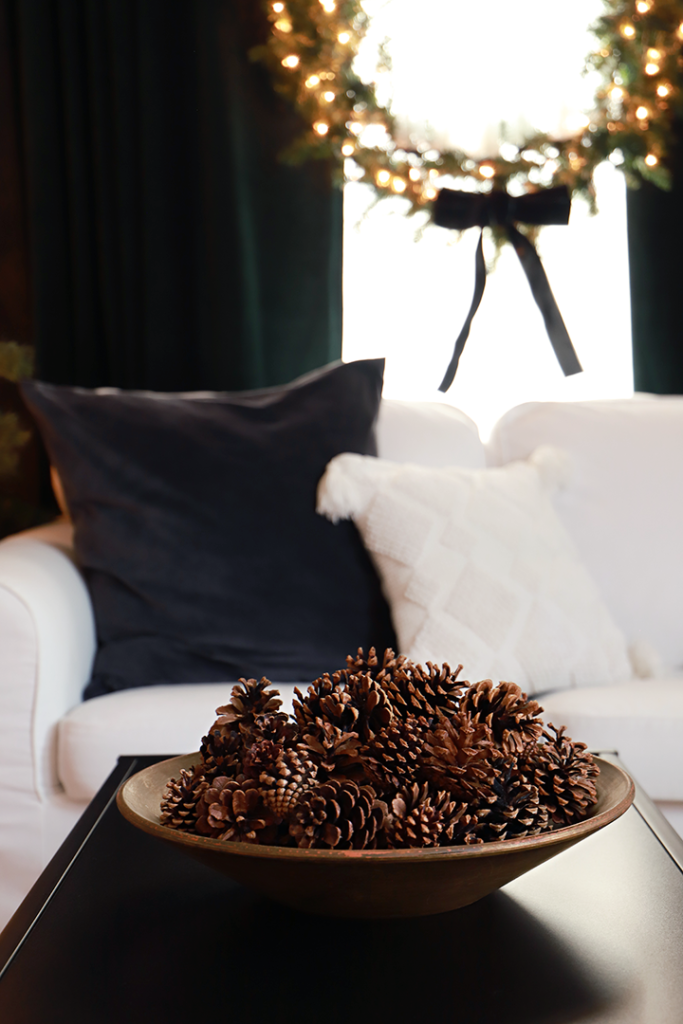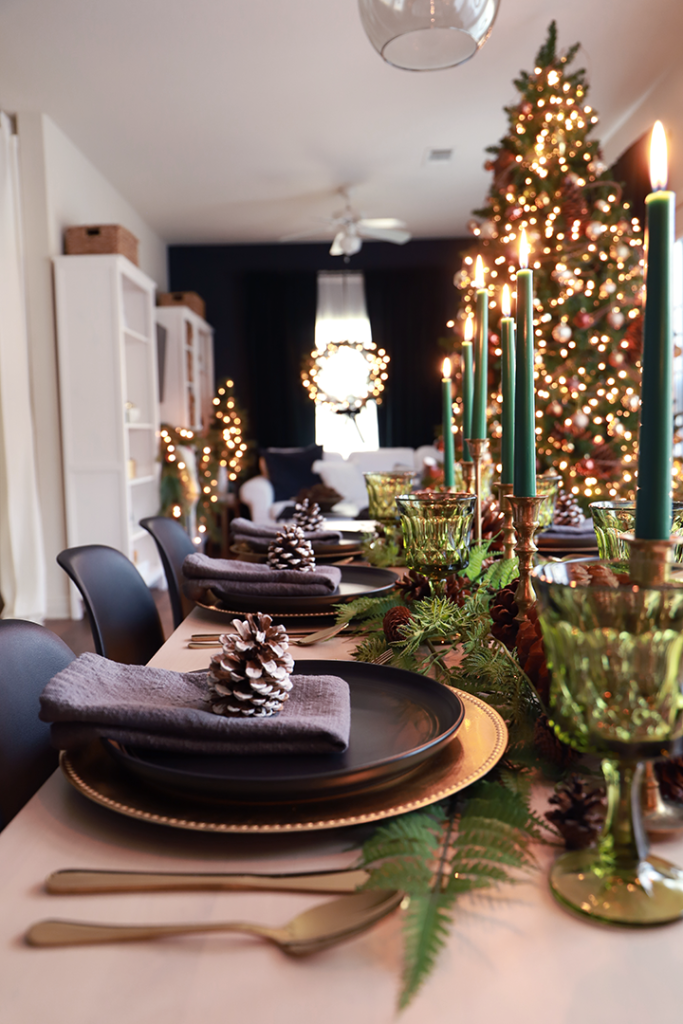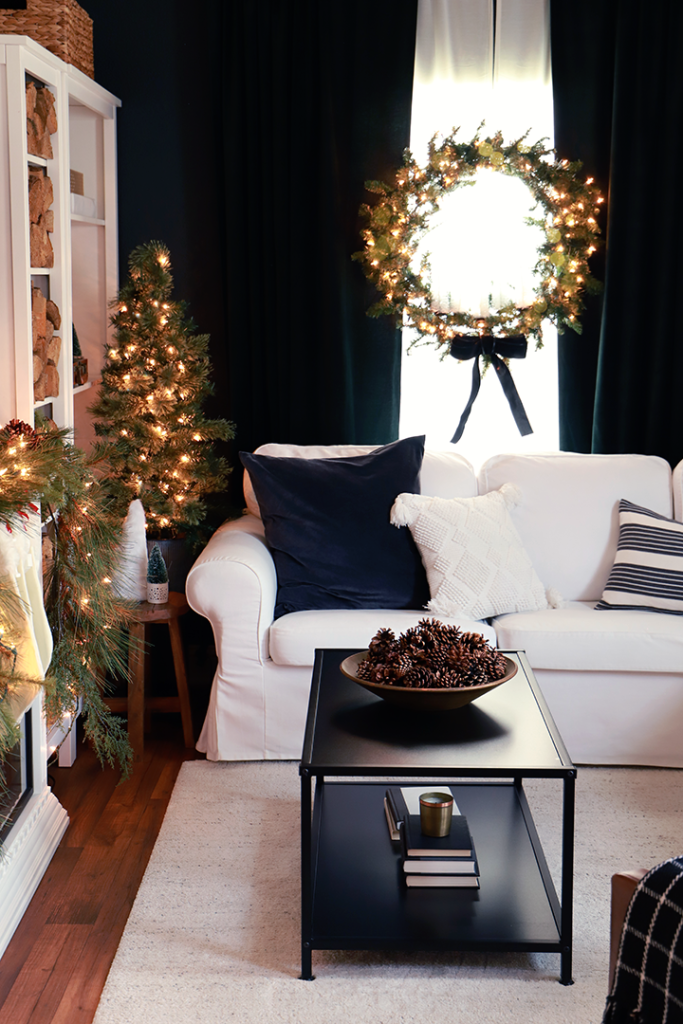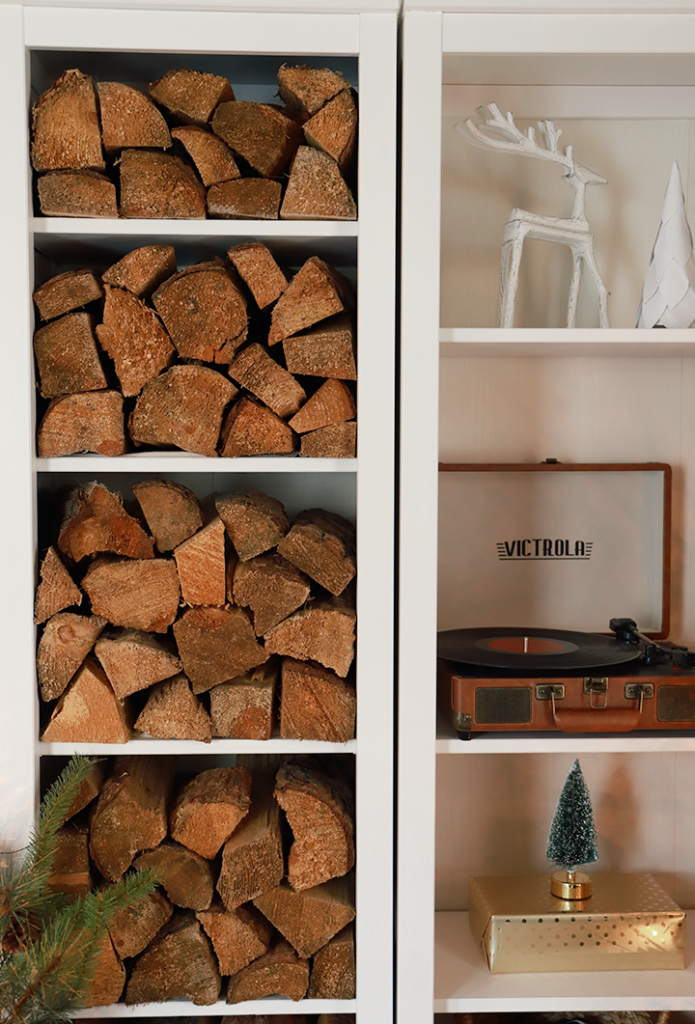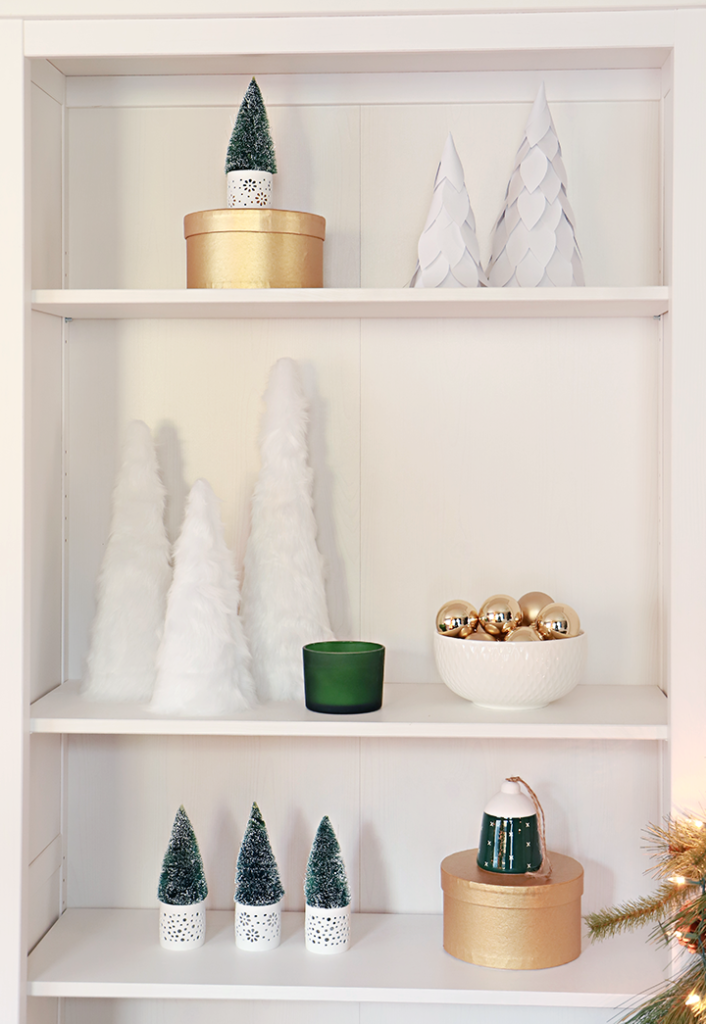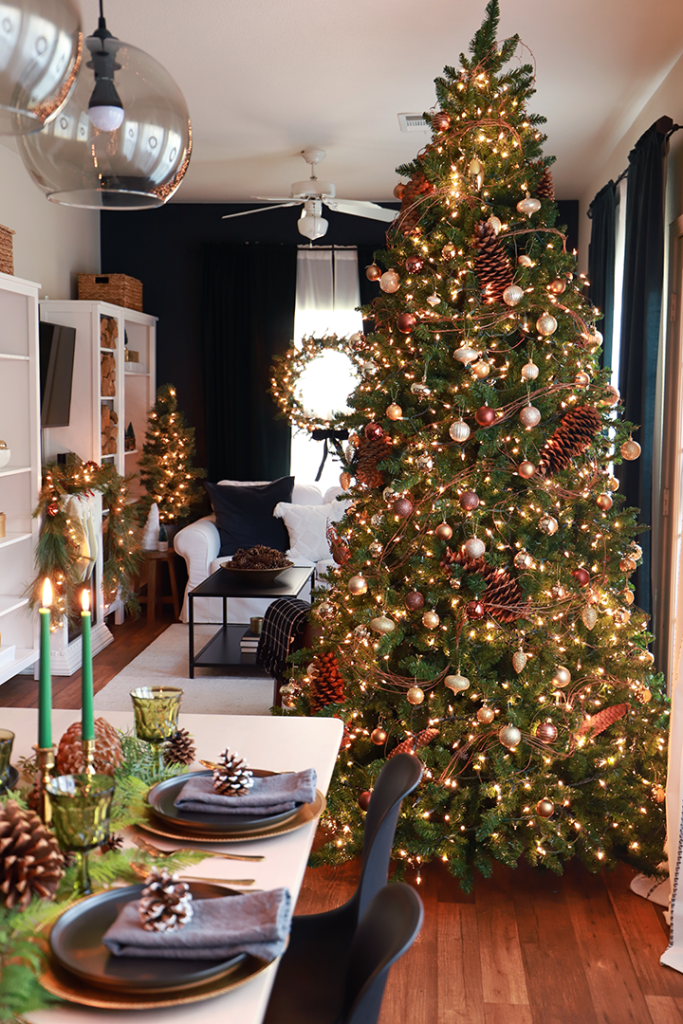 Our dining room hutch is filled with presents. The kids love the idea of placing all the presents in the hutch. It's such a fun way for us to display them since we don't have any room to place them under the tree. Last year we kept tripping over them, our living room is small and it made more sense to place the presents somewhere else and our hutch worked out perfectly.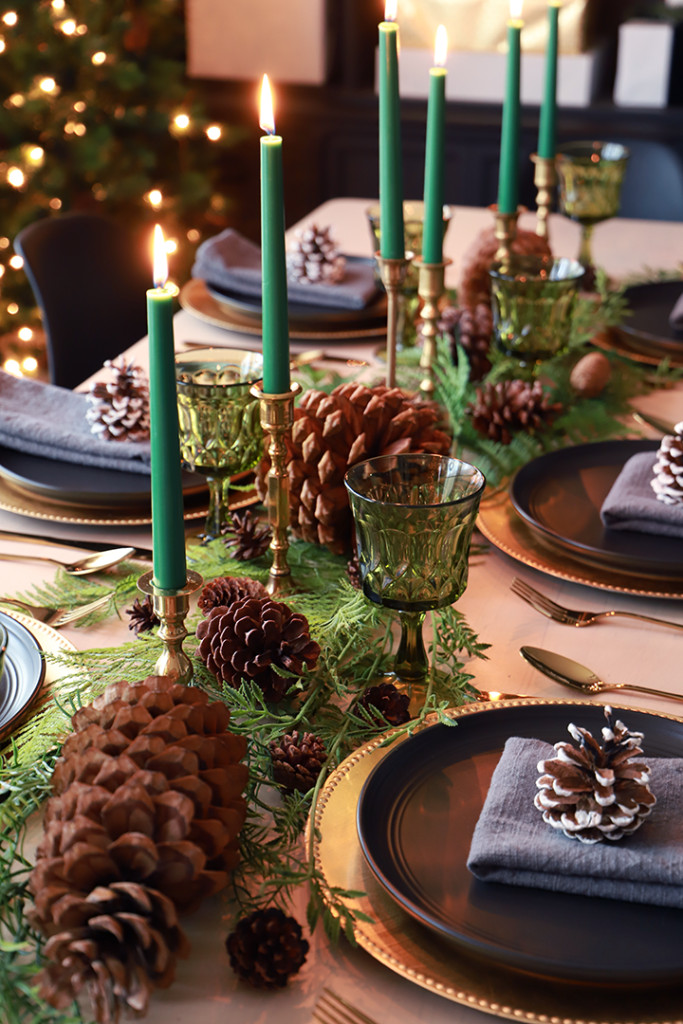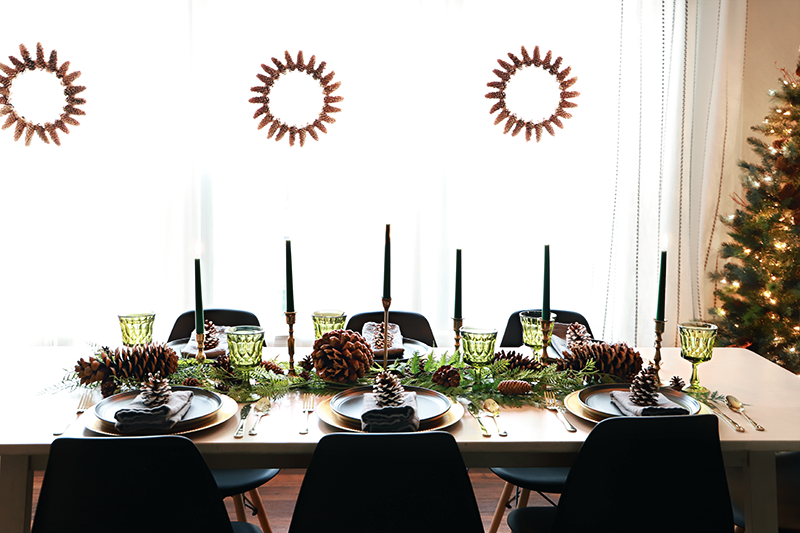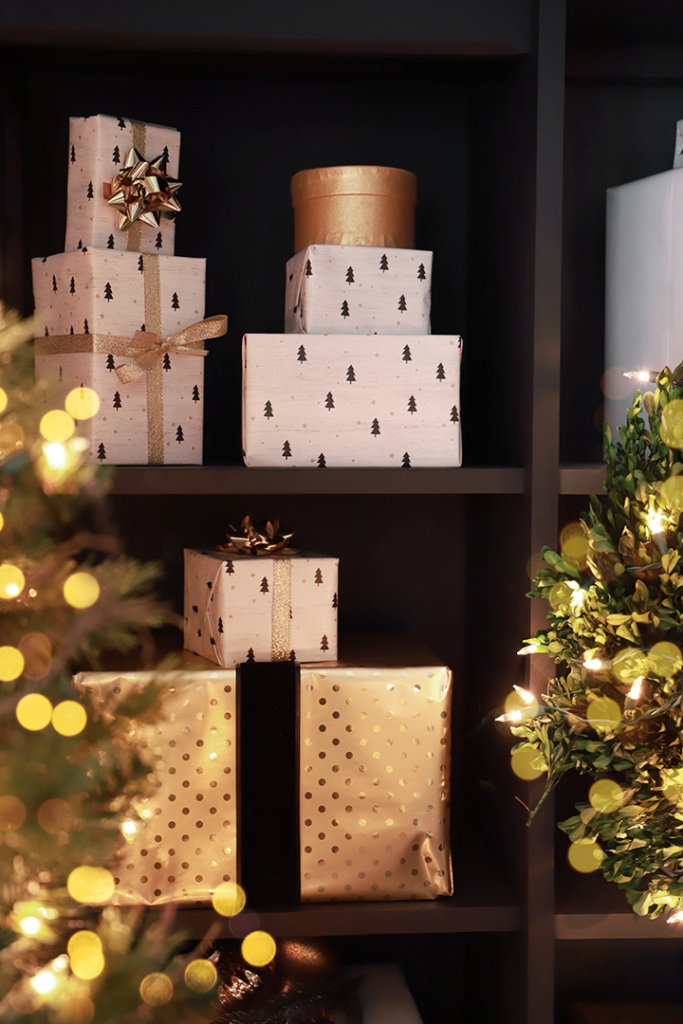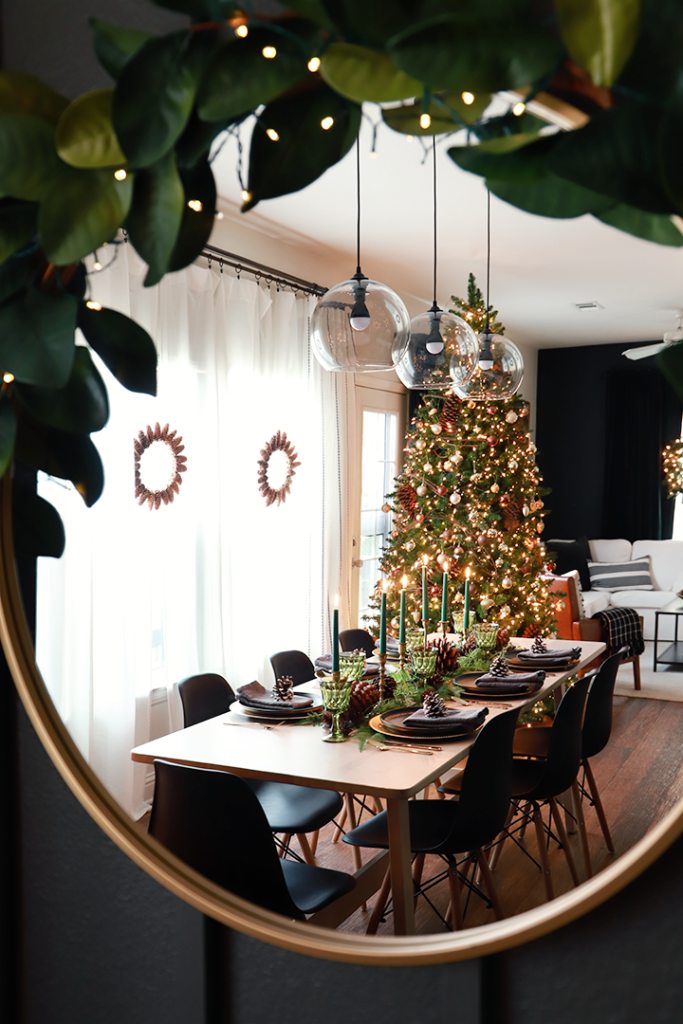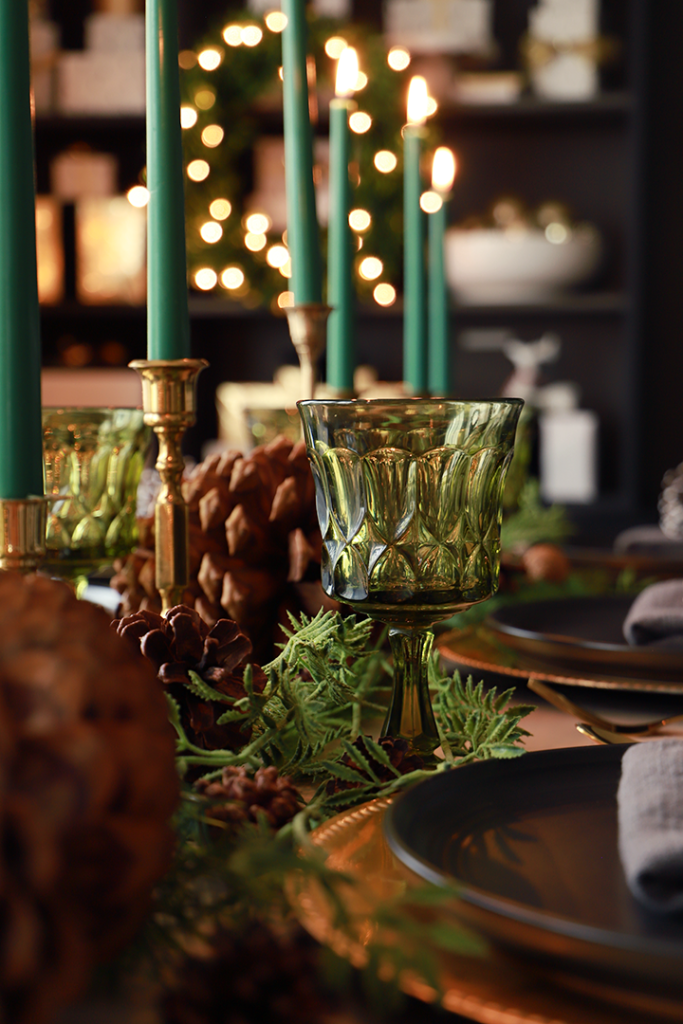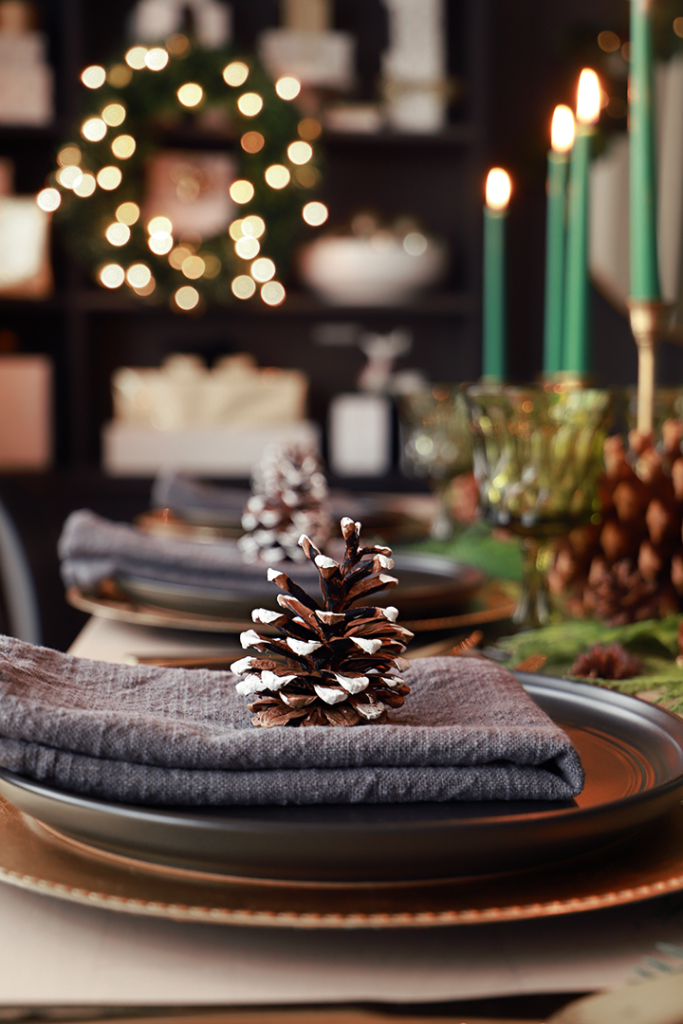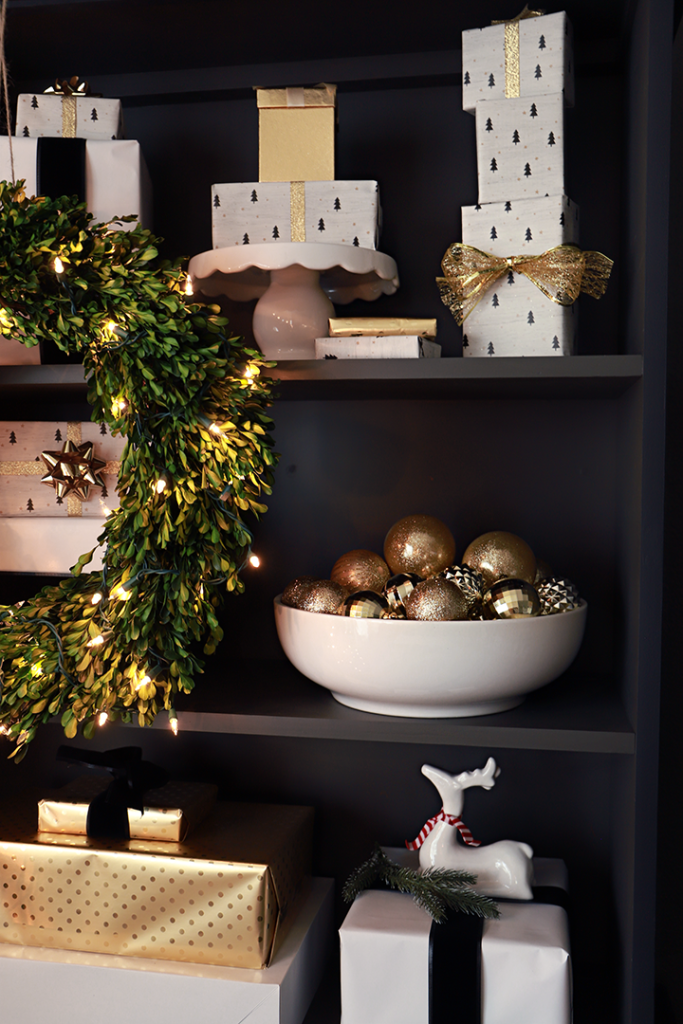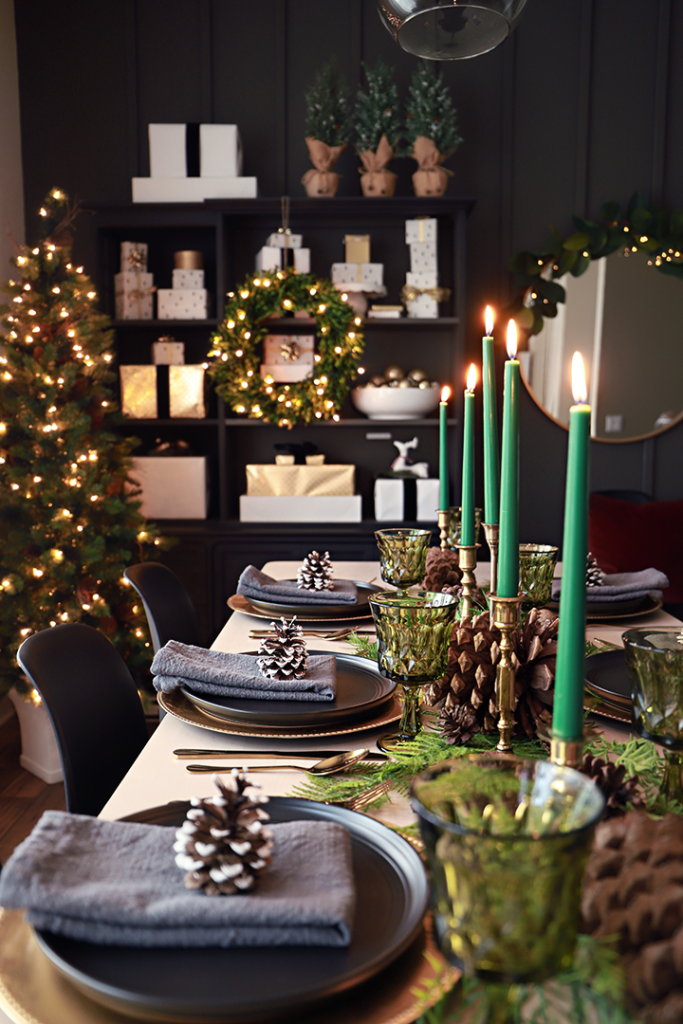 There's no right or wrong way to decorate for the holidays, it's about decorating with what you love.
Wishing everyone a Merry Christmas and a Happy New Year!
xoxo -Norma
Sharing with me today…
The Happy Housie / Rambling Renovators / This is Simplicite / Modern Glam
Life is a Party / Confessions of a Serial DIYer / Clean & Scentsible / Paint Me Pink
Sharing Wednesday…
The Happy Housie / Life is Better at Home / Dans le Lakehouse / Deeply Southern Home
She Gave it a Go / This is our Bliss / Inspiration for Moms