Christmas is just around the corner and today I'll be sharing with you a little tour into our tiny L.A. home rental. The lovely home tours are hosted by the ever so sweet Ashley from Cherished Bliss and Country Living thank you so much being such amazing hosts! This is going to be a very merry cherished christmas week filled with holiday inspirations by some truly talented gals.
If you're visiting from my sweet friend Fox Hollow Cottage, welcome! I absolutely adore Shannon and her beautiful cottage. And thank you for being here! I hope these lovely home tours inspire you to create something beautiful for your home.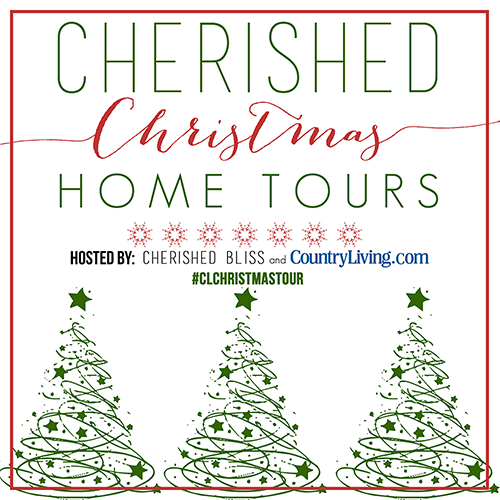 As a military family moving every three years can be bittersweet, sometimes we have to leave things behind and start from scratch. As long as we have each other that's all that matters. As a renter and sometimes living in military housing it's been a big challenge and struggle for me to decorate without painting walls, changing light fixtures, or doing anything remotely permanent.
Sometimes you have to make do with what you have and that's what I've done. I always had a vision of what I wanted our home to look like, but affording it was another story. I wanted to share and show you that even if you are renting or may live in military housing, you can still make it your home and love it. The home you're in may not be your dream home, or permanent by any means but enjoy it, love it, and live in it!
Welcome to our tiny L.A. home all decked out for Christmas!
Last year my sweet mom brought over boxes and boxes of pinecones that she had picked up around her home. At first I was truly excited to see all the different types of pinecones and all the wonderful crafts I could use them for. Unfortunately the boxes of pinecones sat in our garage for a whole year! So I decided that it was time to make something with these pinecones and I chose to make wreaths, 8 of them to be exact. It was not easy but I was so determined to make them. After making them, pinecones took over our dining room area! You can't have to many pinecones.. right?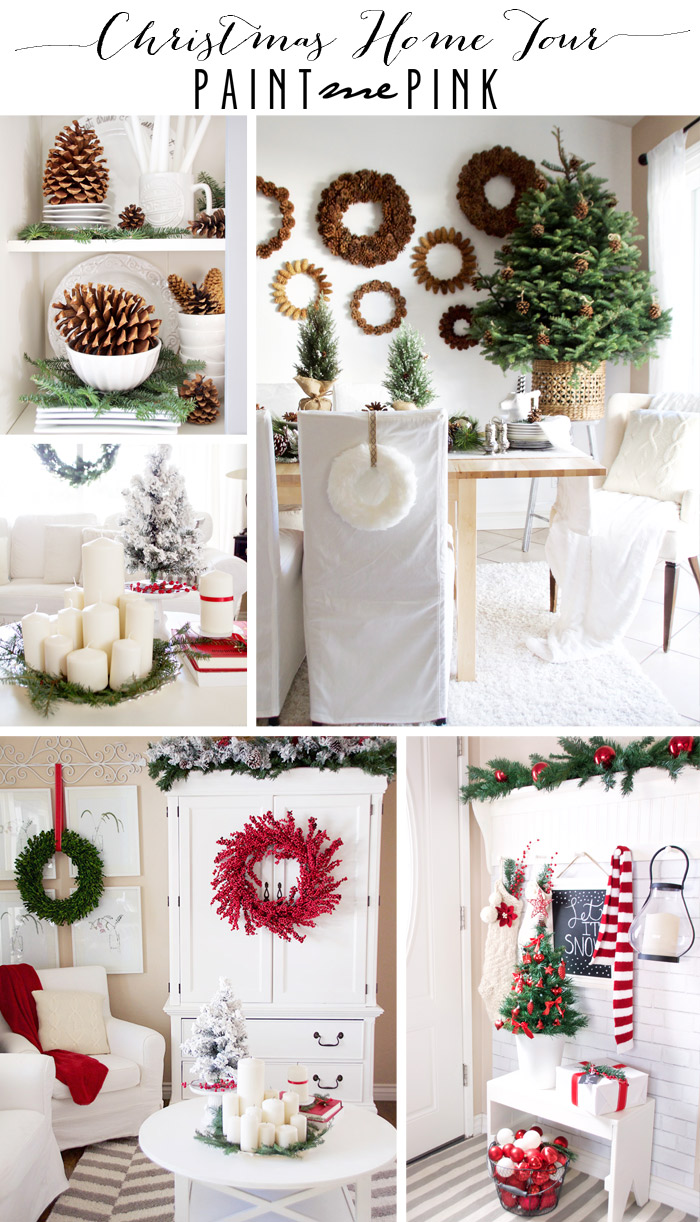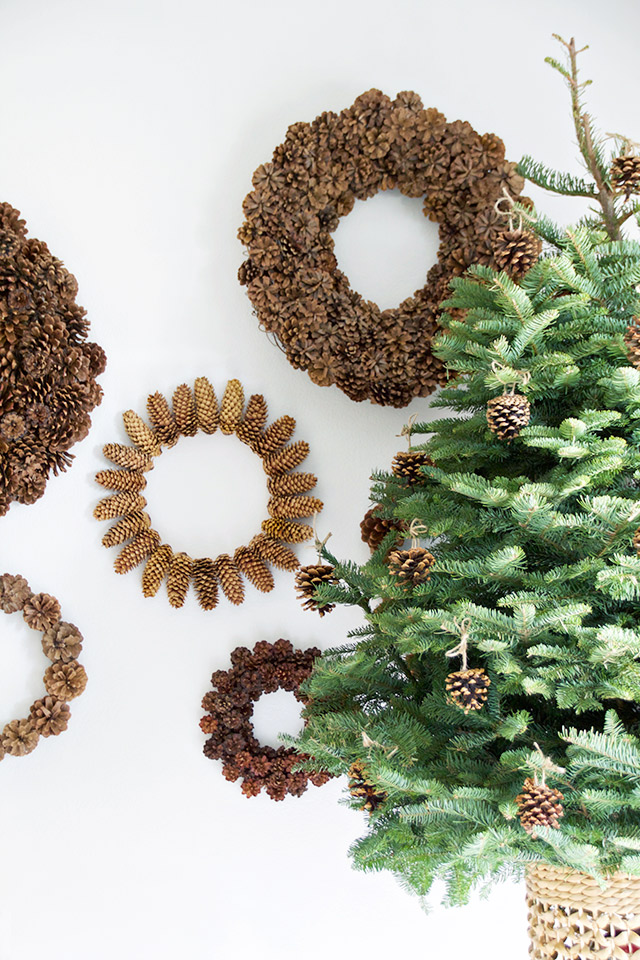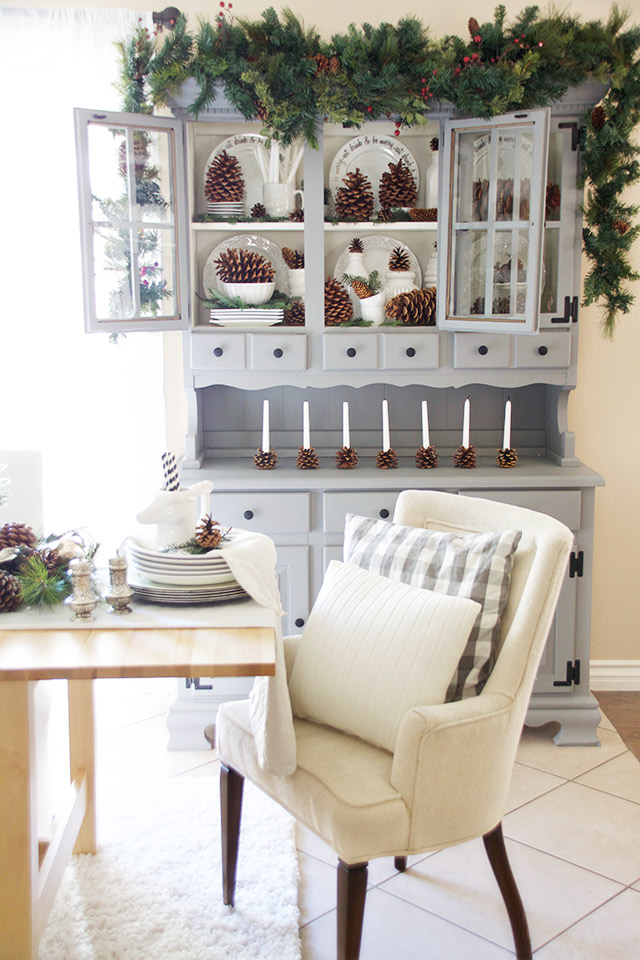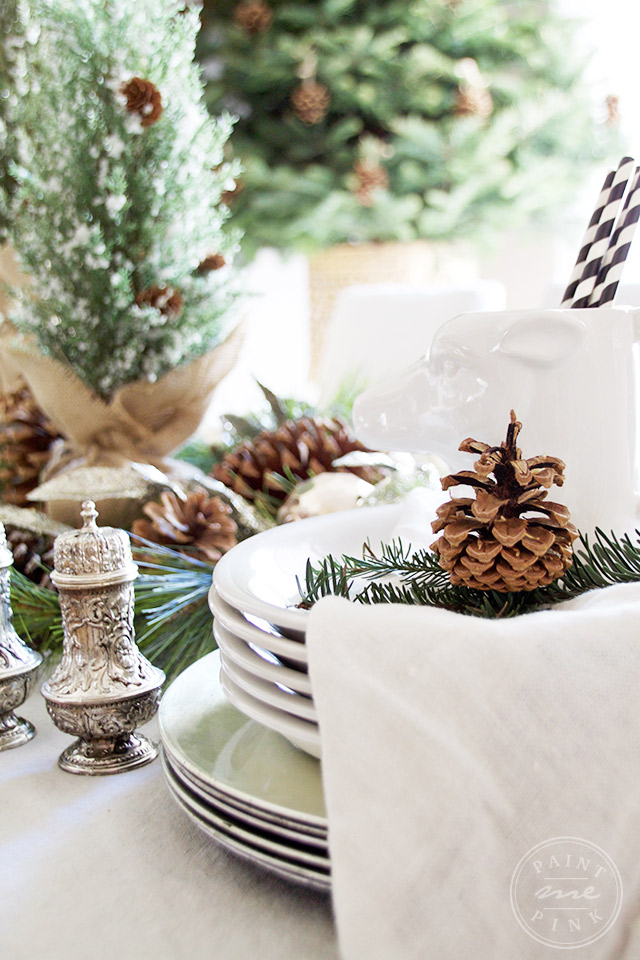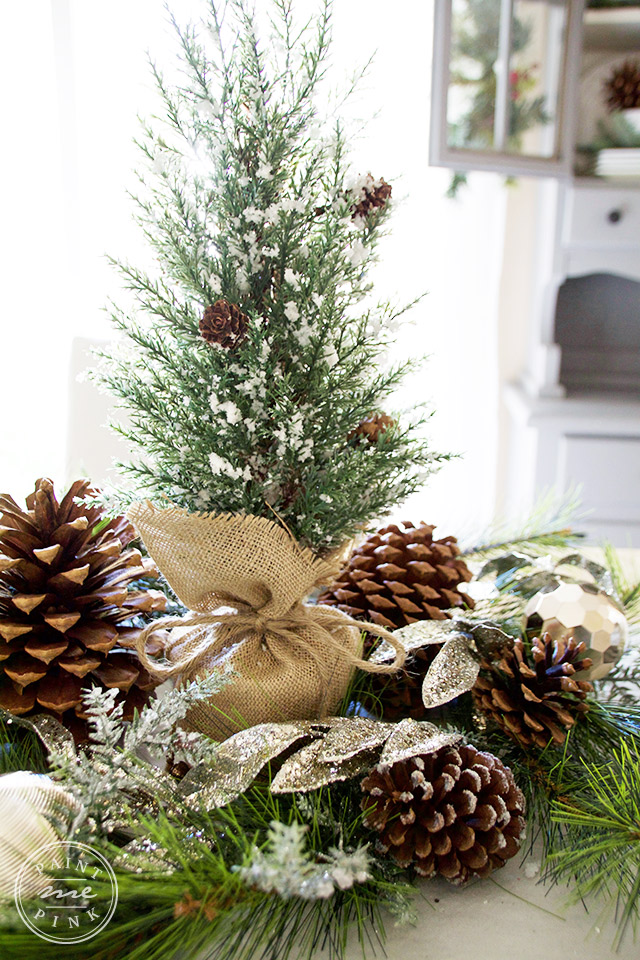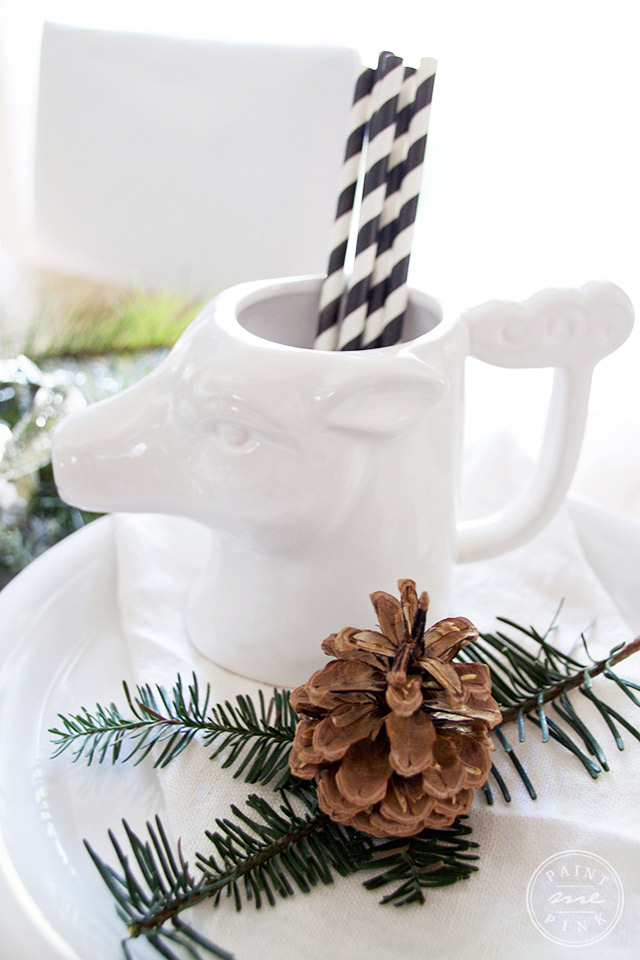 Then I made pinecone ornaments and filled our cabinet with pinecones too. You can never have too many pinecones.. right? 🙂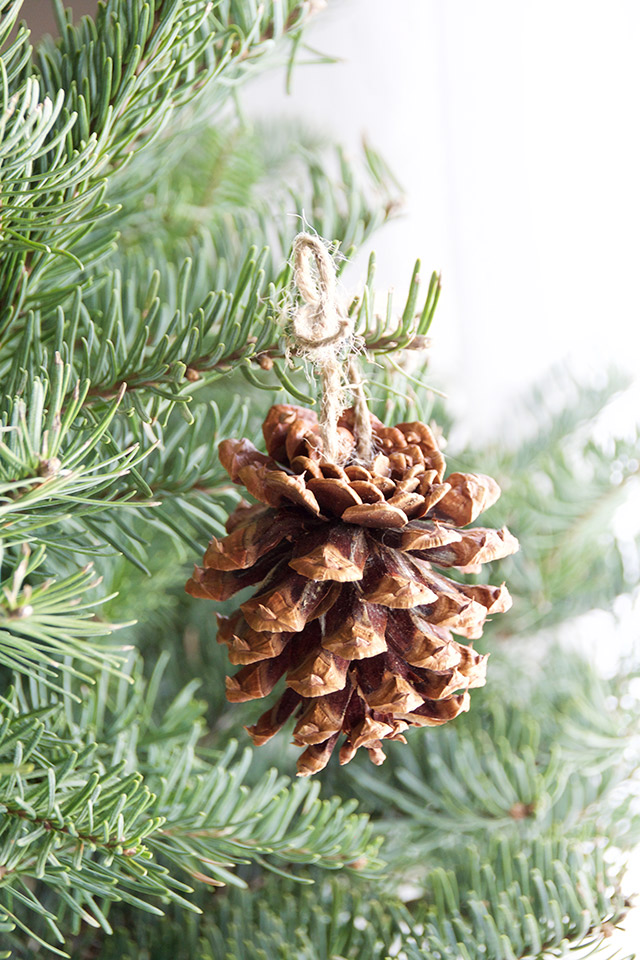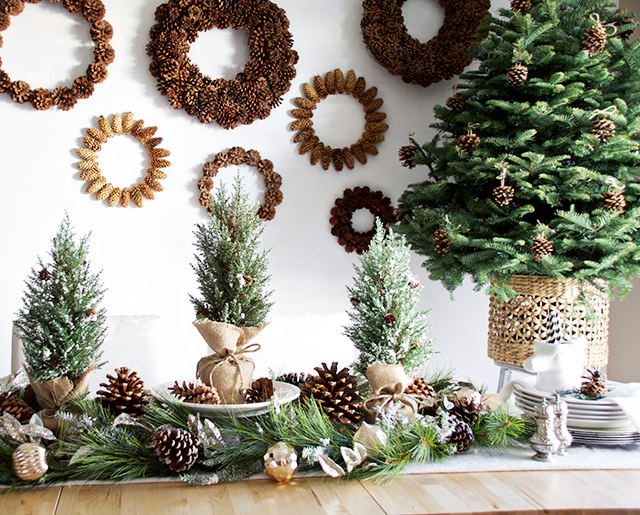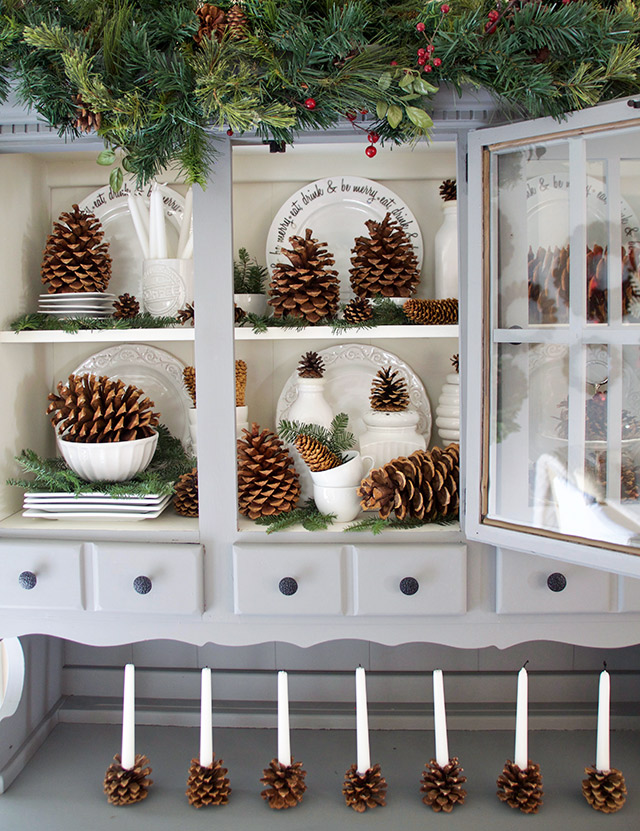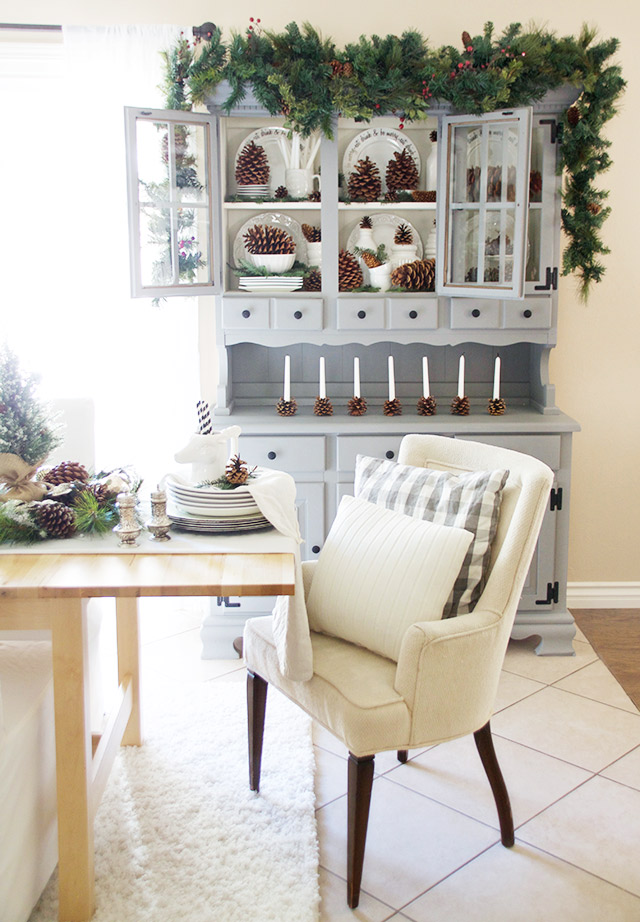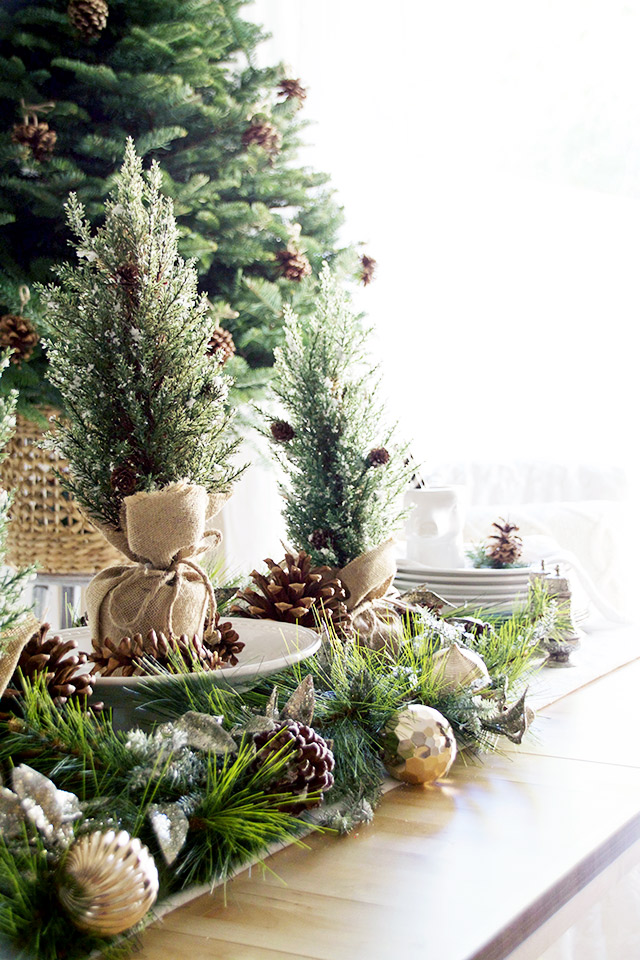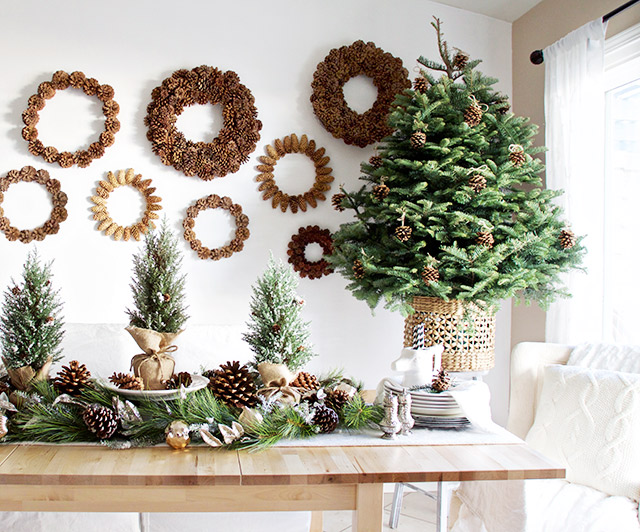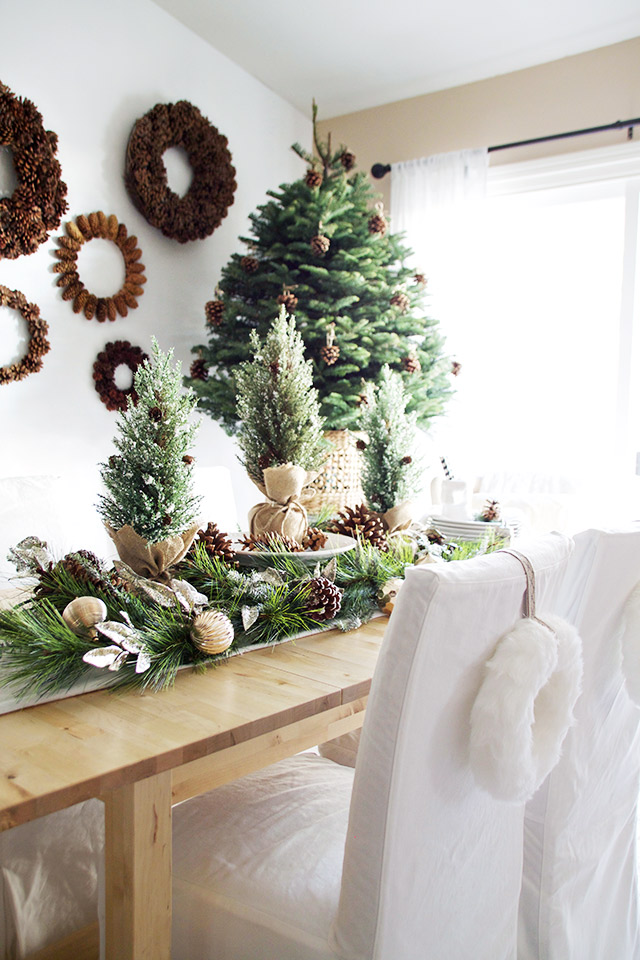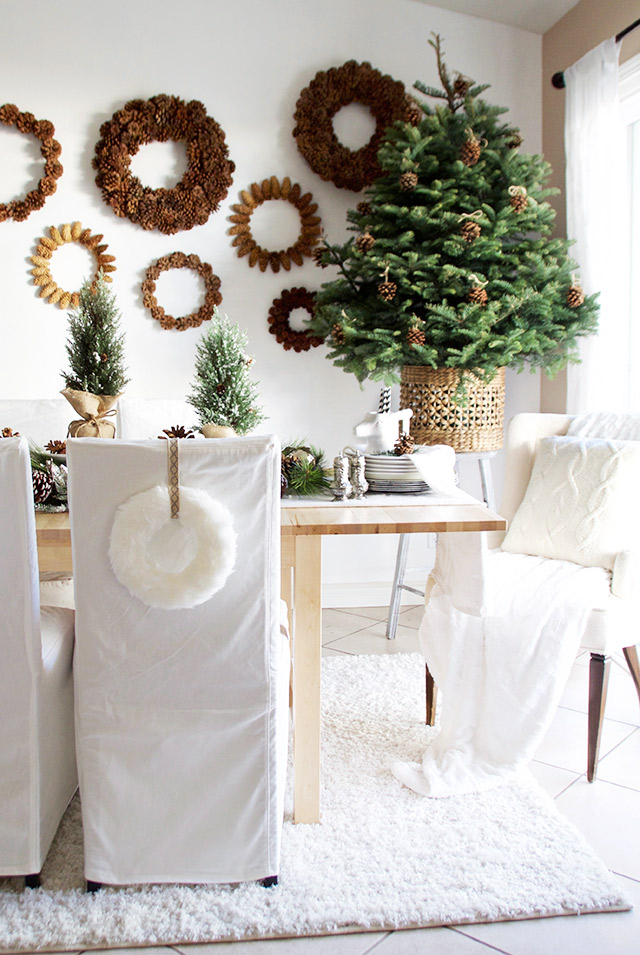 Our dining room is very neutral and rustic, but our living room is bright and merry!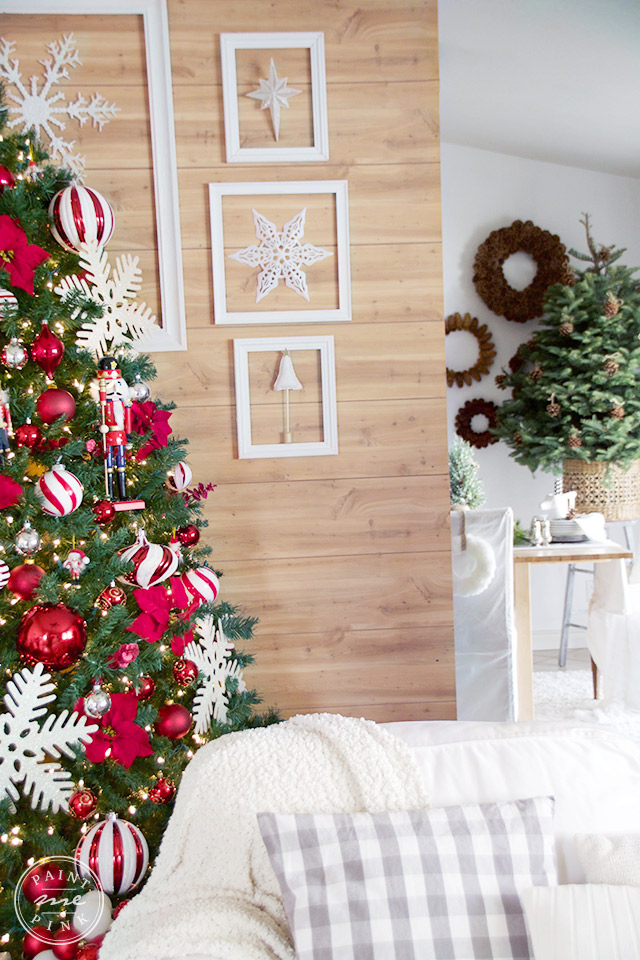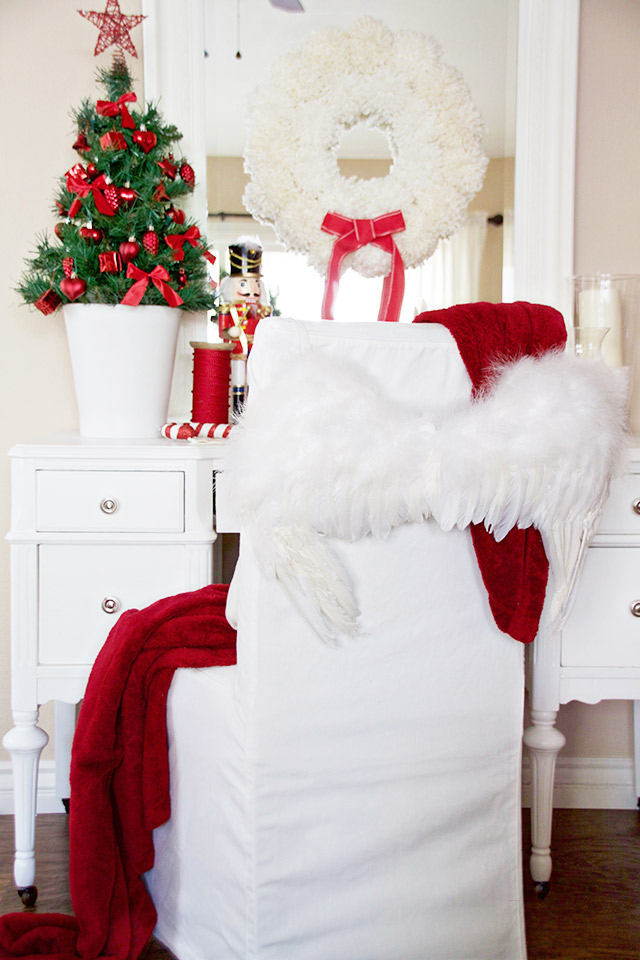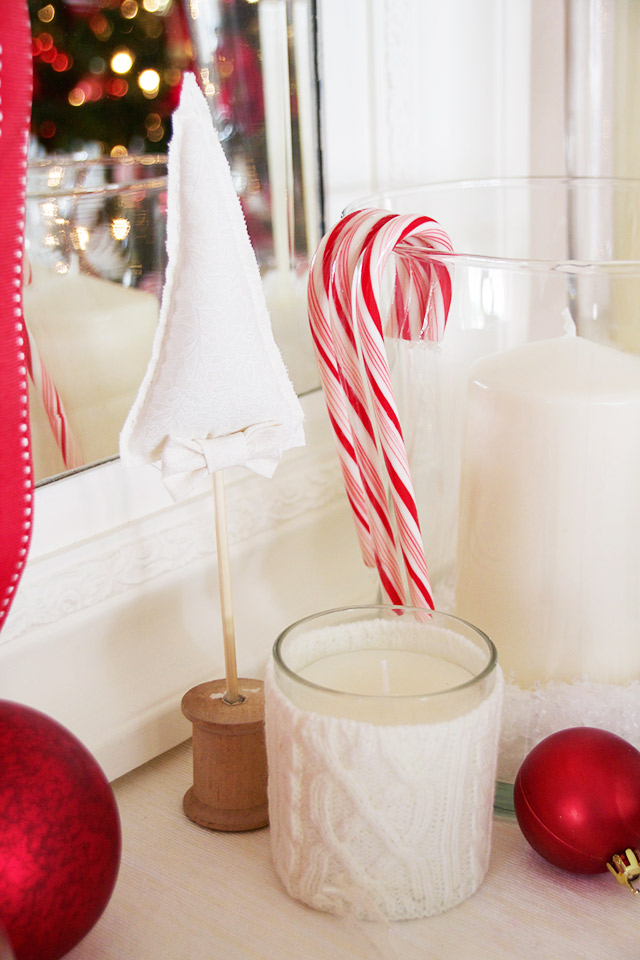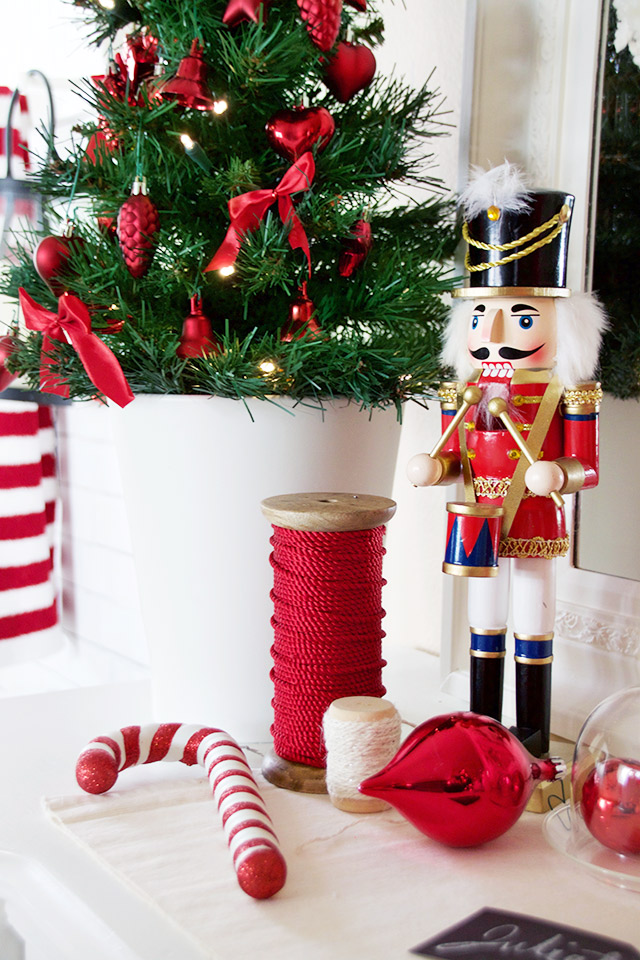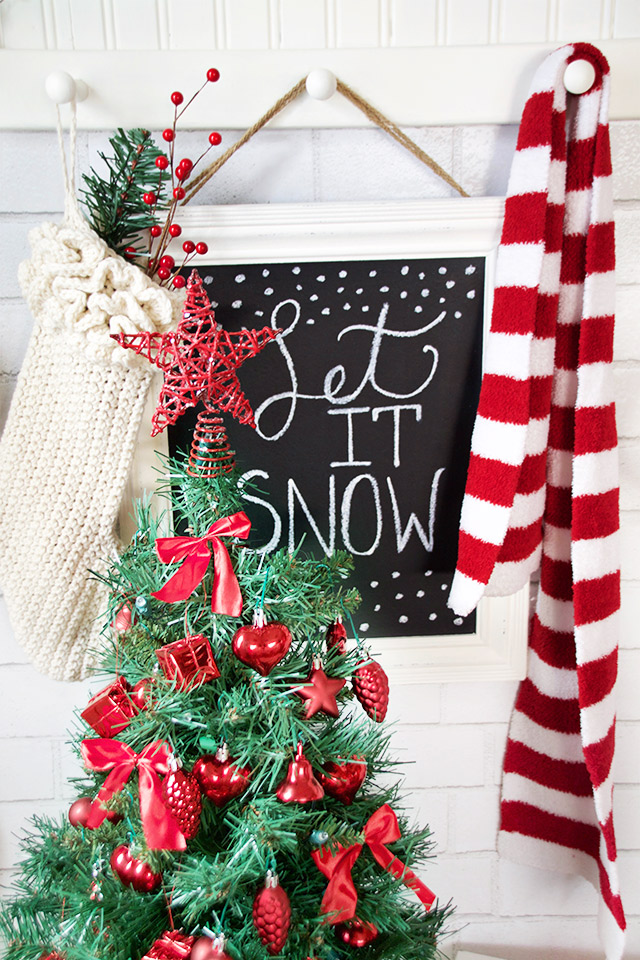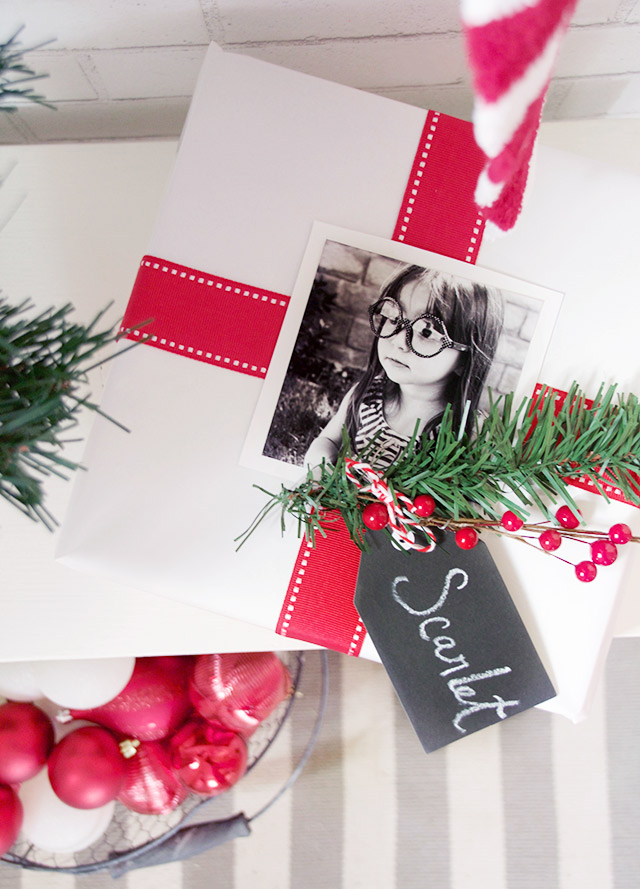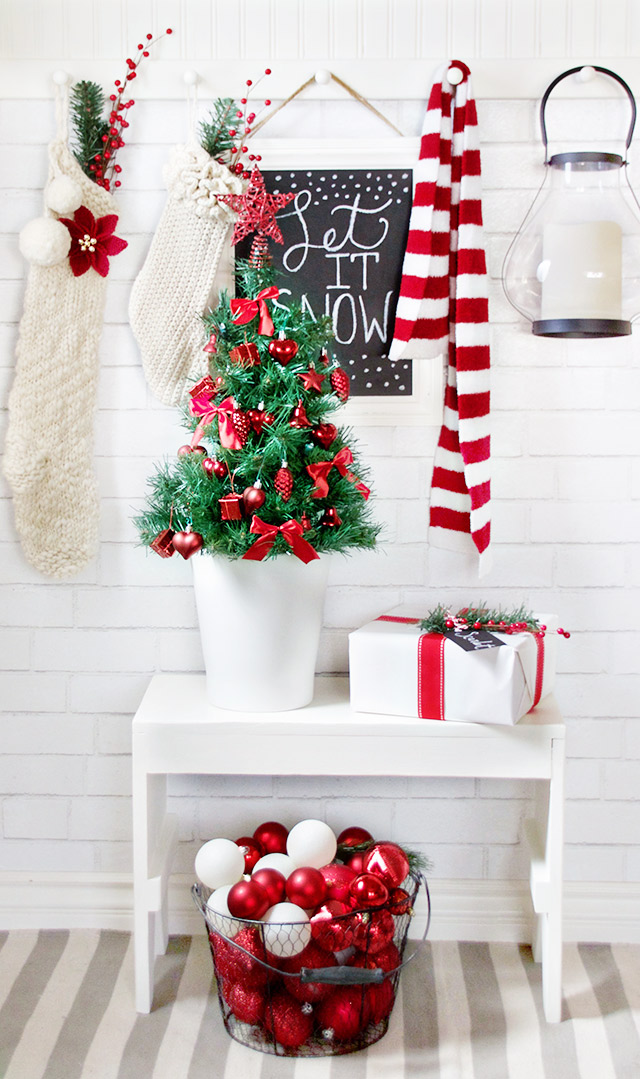 Our home does not have an entryway, but I really wanted to have one. So I created one using a small and narrow shelf and bench, I also added this brick pattern removable wallpaper! It peels off just like a sticker! It's a tiny space which works great in our small home.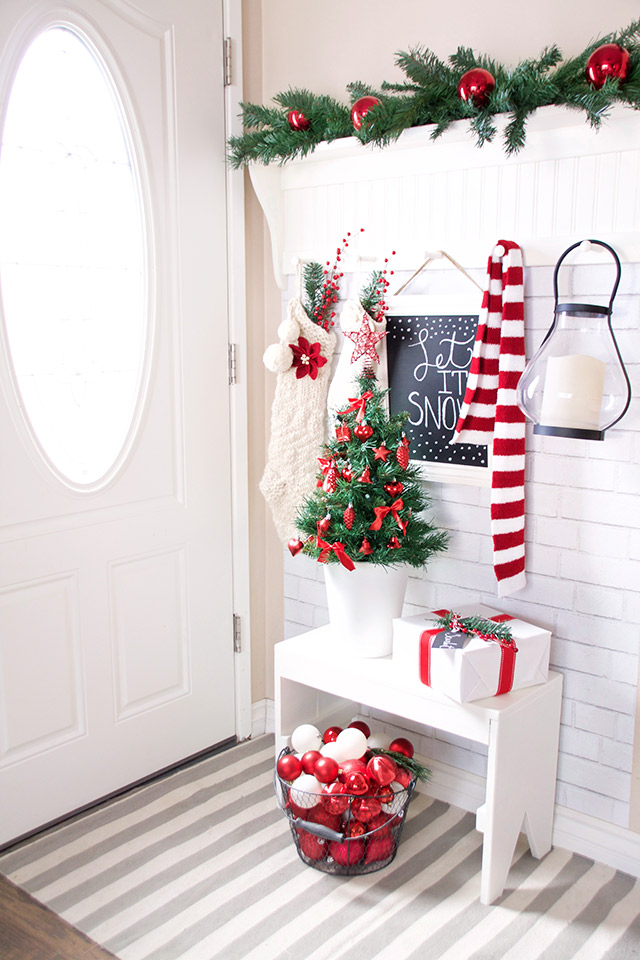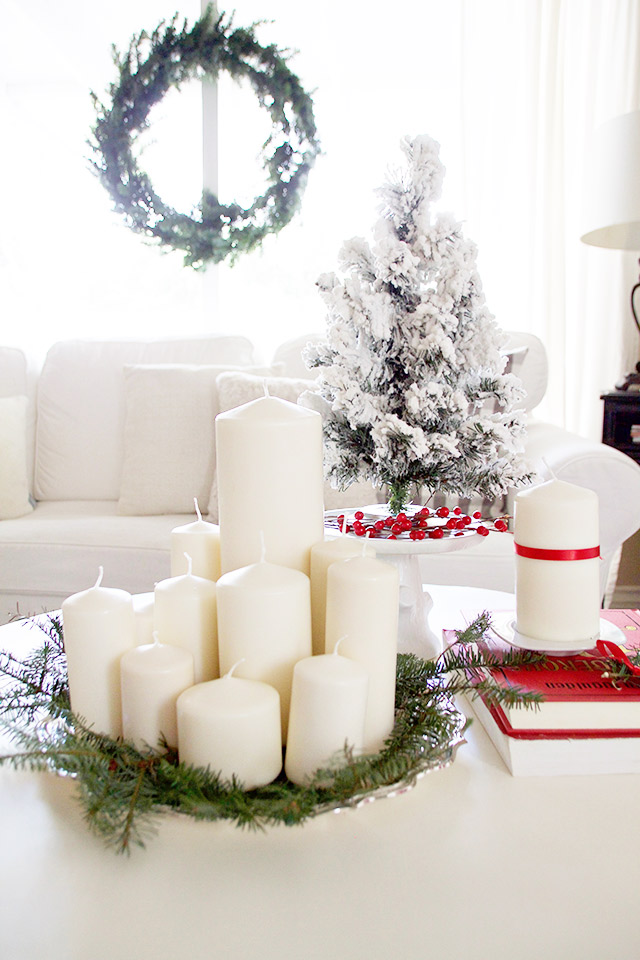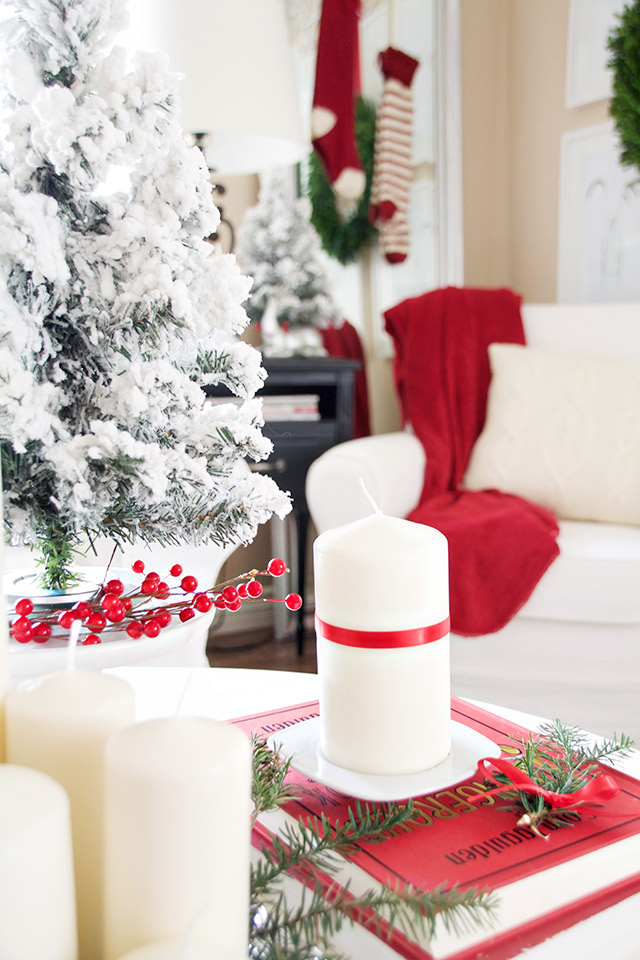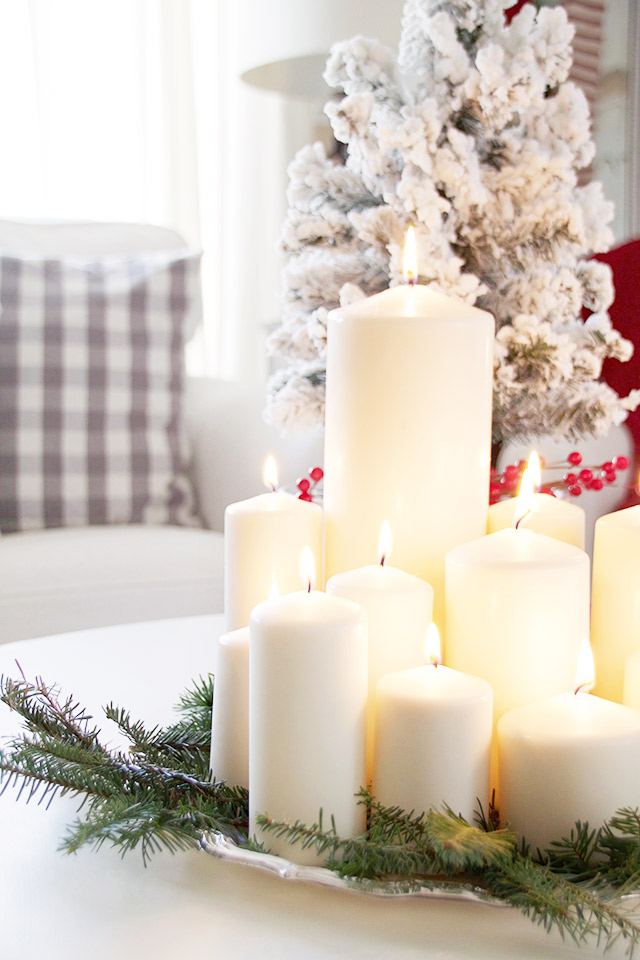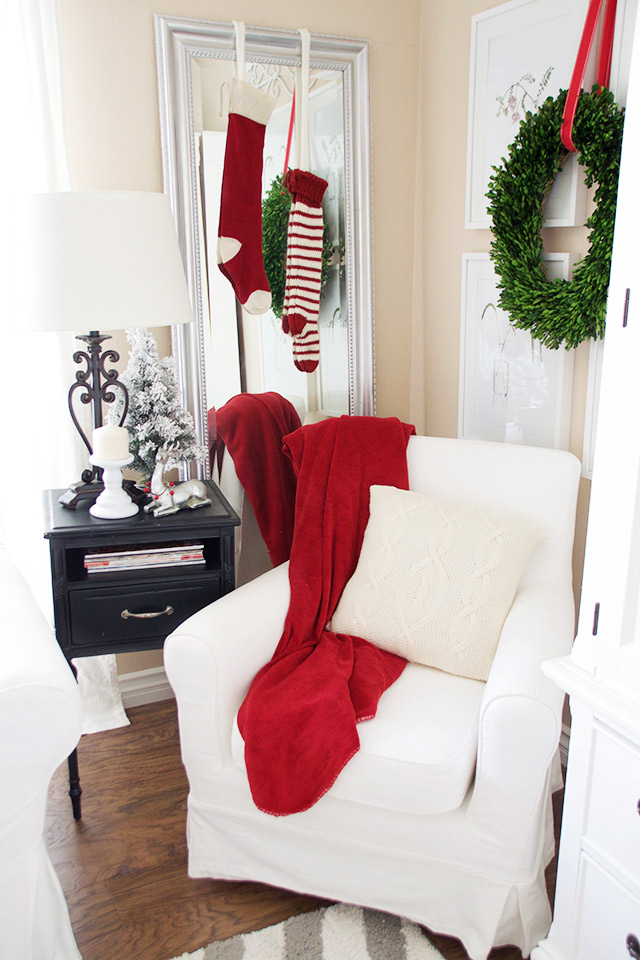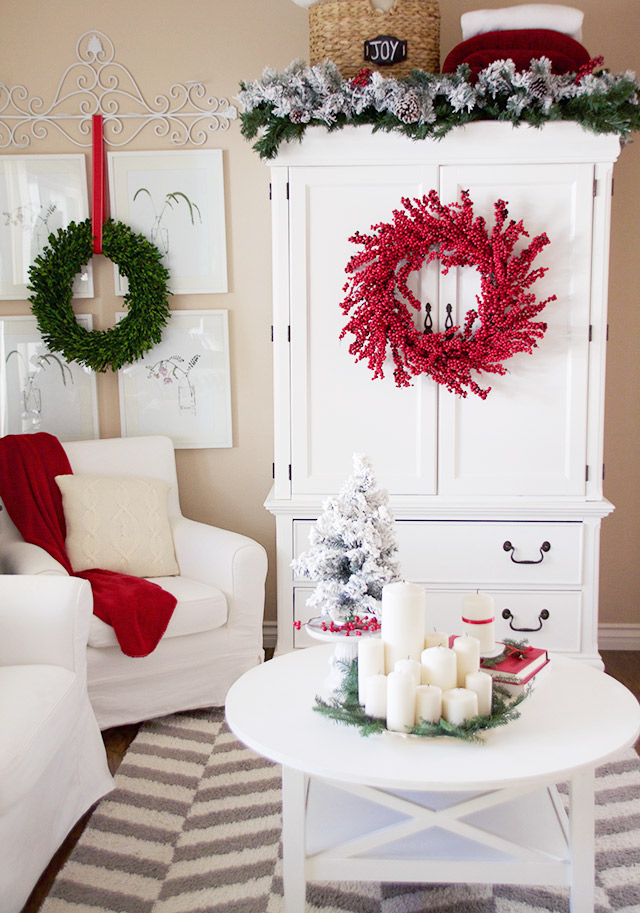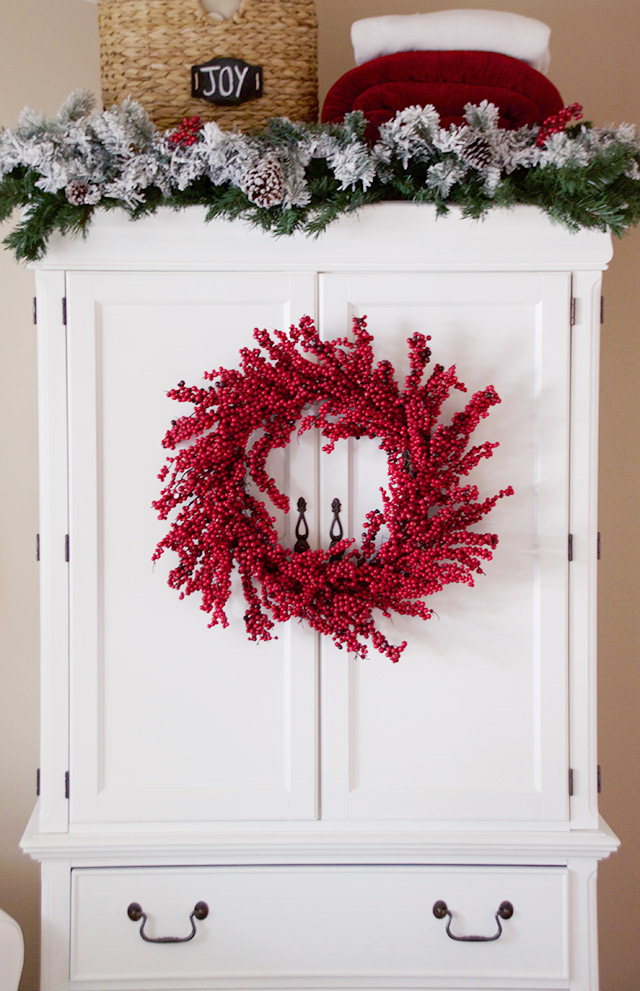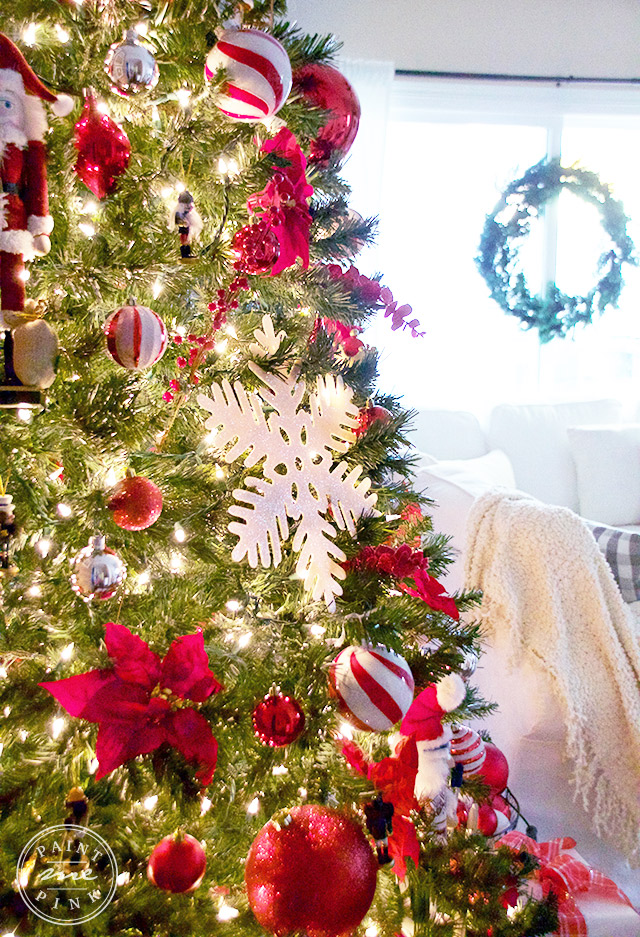 Our home may not be big or fancy, but it's truly full of love! Thank you so much for stopping by, Happy Holidays sweet friends!
The next stop on the Christmas Home Tours is the very talented Sarah from Life on Virginia Street! Her home is absolutely gorgeous and I love her style!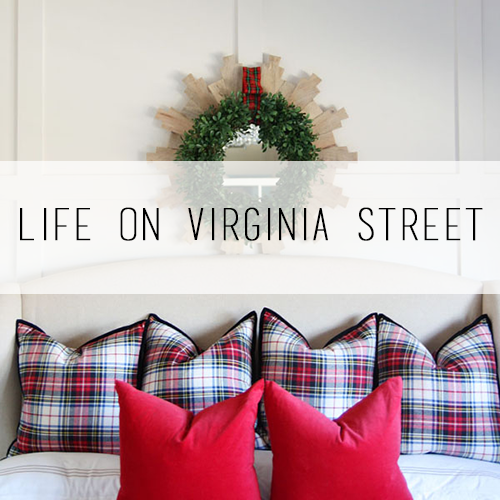 And don't forget to visit all the homes on the tour!