Very Cherry
Summer time is upon us and to me that means fresh fruit bowls and ice cold lemonade. Today I'm sharing with you a little bit of cherry love.
Where we live, we are so close to everything, the beach, the city, and farms. With all the warm weather we are having, I decided to take the kids cherry picking. They truly had fun running through the orchards and picking their own cherries. I have to say, they all did pretty good picking their own plump Rainier cherries, of course they ate some along the way, but who wouldn't.. right?
I couldn't help myself, but to photograph the beautiful colors found in these freshly picked Rainier cherries. So, be warned, this will probably be the first in a series of food-themed photos.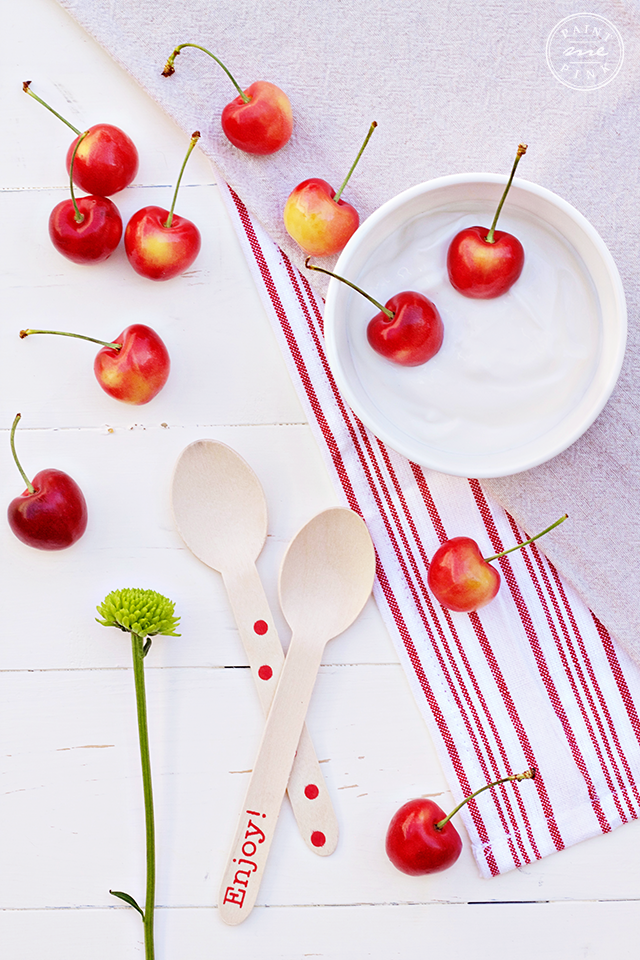 Cherry-picking season is typically from May to June. Aside from cherries, you can also find strawberries, peaches, pears, plums, boysenberries, nectarines, and other fruits, nuts, and also some vegetables and herbs during these months and beyond. And believe me we are looking forward it all of them!
Some farms offer only pre-picked fruits, while others give you an option of picking your own or buying from their pre-picked bounty. We like to get our hands dirty so we always let the kids pick their own. It's so fun and I love that our children get to experience the simple joys of life and to me that is priceless.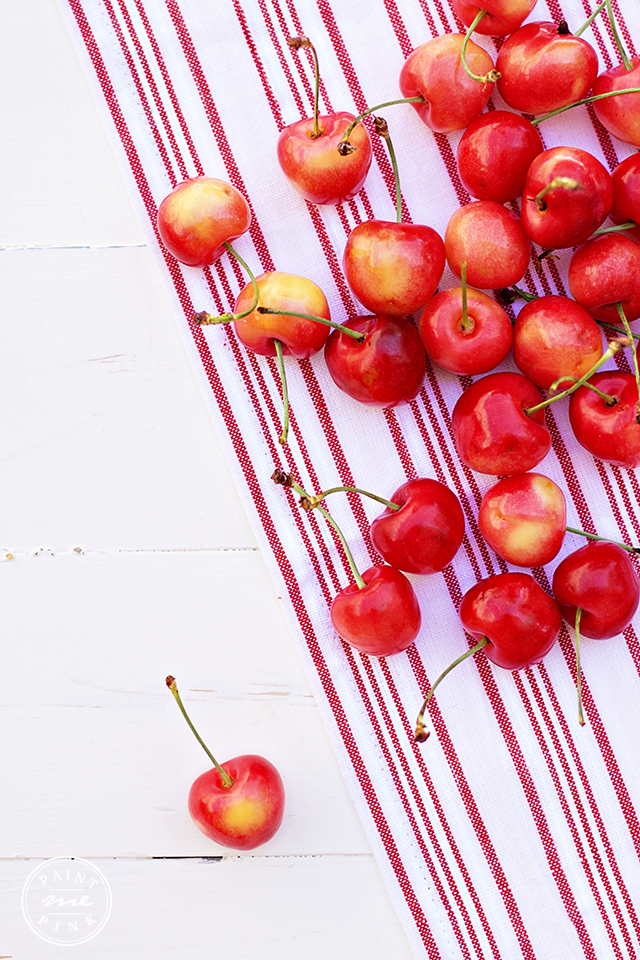 After a day of cherry picking, I started to set up to photograph these delicious cherries because I knew they were going to disappear as soon as we got home. As if our kids didn't eat enough cherries already they kept asking if I was done taking pictures. They really wanted to get their little hands on those cherries.
I wish I had a behind the scene video to show everyone what takes place during my photo shoots. In this one you would see me in the backyard setting up the cherries while Luke rode his tricycle, making countless circles around me and once in a while knocking down a bowl of cherries or running over my notepad. At the far end you would see Juliet watering the grass and flowers and to the right of me you would see Scarlet relaxing in the hammock… the life of a child 🙂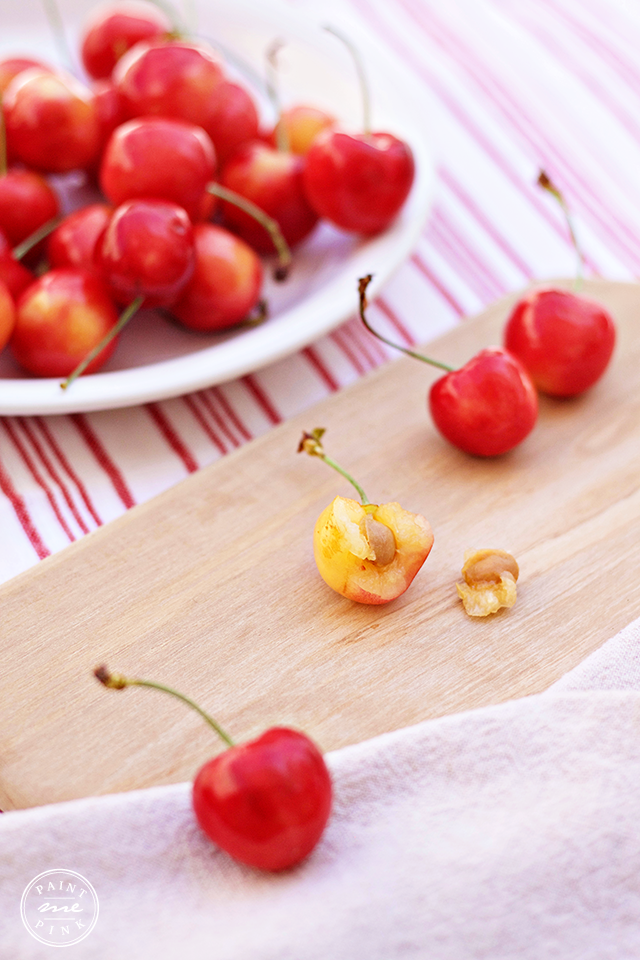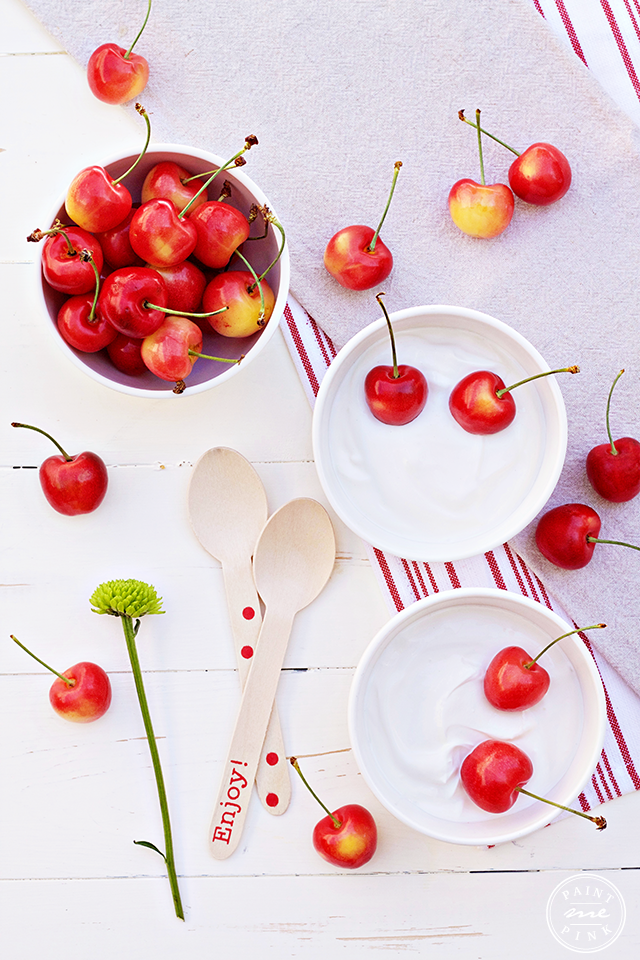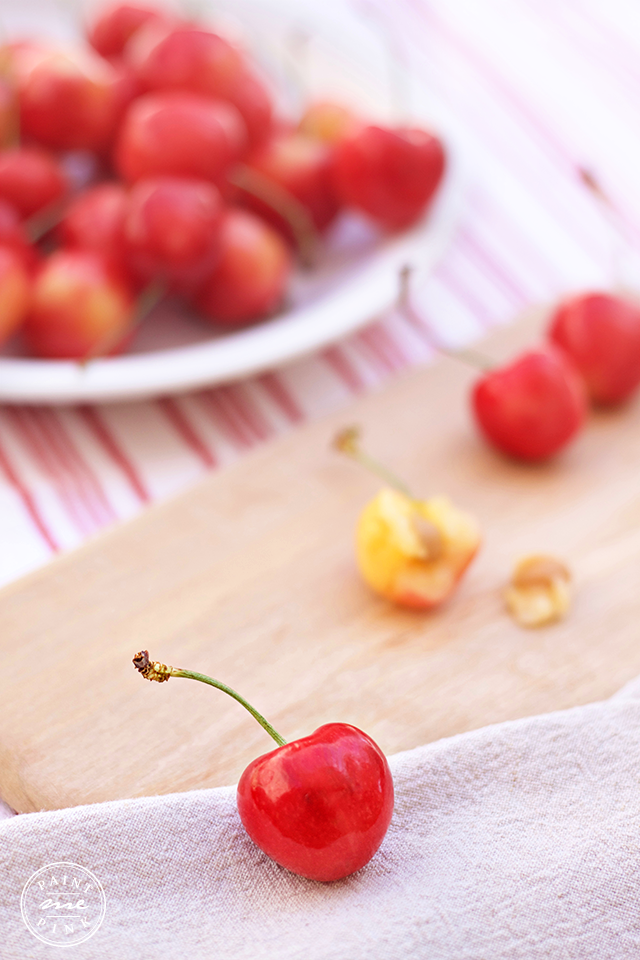 Summer time has just started for us and I hope you enjoy all the beautiful and delicious fruits it offers.
Have a wonderful weekend!
xoxo,
Norma