Slowly but surely our home has been transforming from farmhouse to coastal cottage and I've been dying to make beach inspired crafts. This could be one of my favorite little projects, it's so simple and a wonderful way to make use of the seashells we've collected through out the years.
You've probably seen this idea on pinterest and I couldn't wait to try it! I've been collecting seashells since 2009 when we lived in Guam a beautiful little island in the western Pacific Ocean. I remember when my husband told me that we were moving to Guam, I truly had no idea where in the world this place was, but I was excited! We met some wonderful U.S Navy personnel shortly after arriving and we couldn't wait to explore the island.
I was in for a treat, the beaches were amazing and I quickly fell in love with the little island. We lived in a gorgeous condo about a block away from the beach and did we take advantage of it!
I took my sweet little Juliet to the beach everyday for a whole year, it truly became our daily routine. We used to spend hours at the beach picking up sea shells, building sand castles, and applying sunscreen! And every day we brought home seashells, some of them as tiny as peanuts! Juliet also loved looking for little hermit crabs! You would see them peeking out from their shells and quickly run through the sand. Once in a while I would catch Juliet sneaking little hermit crabs back home in her bucket!
Let's just say we collected a lot of seashells and set free little hermit crabs that snuck in our home.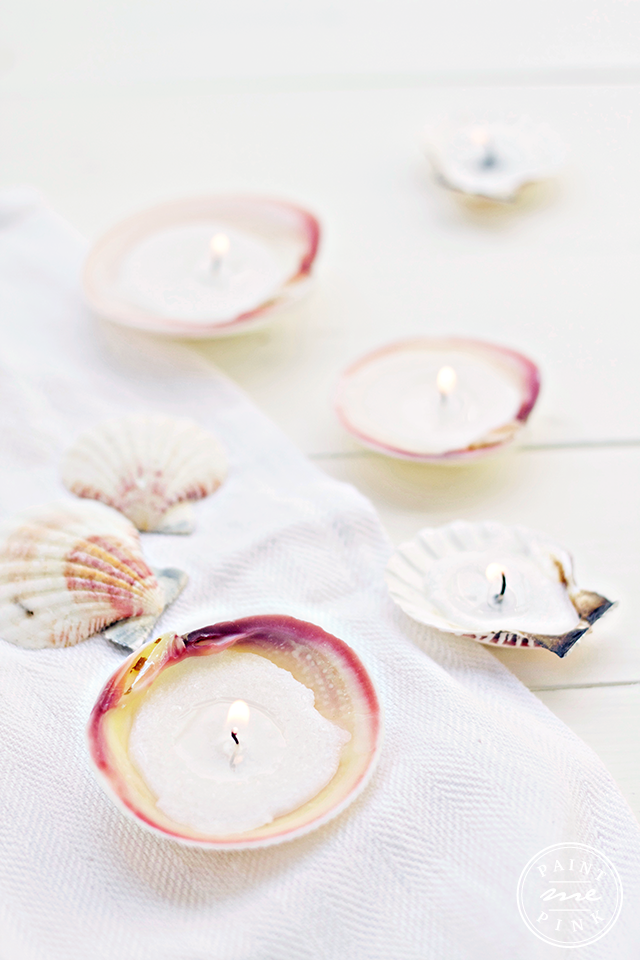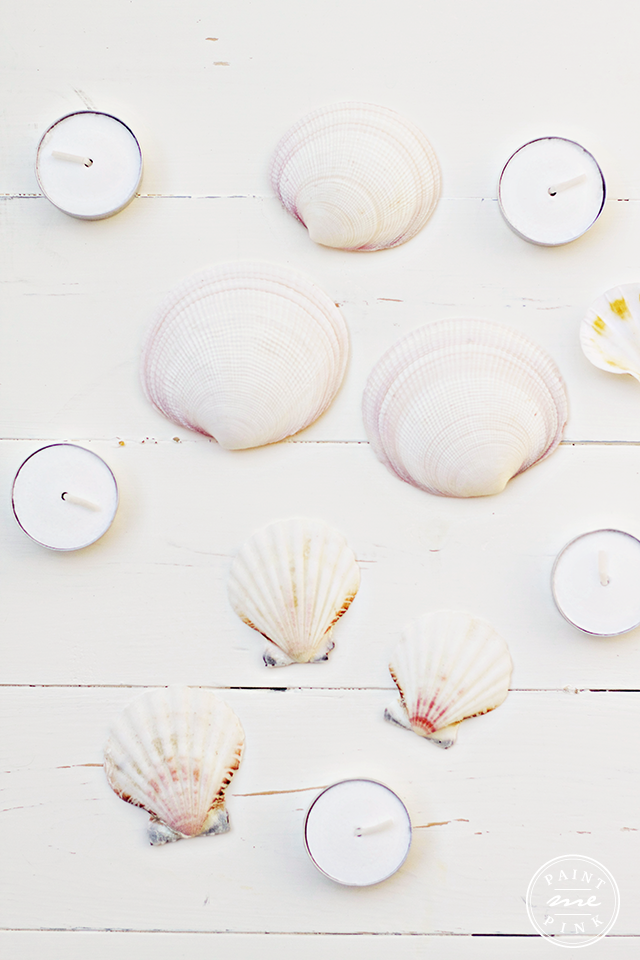 Supplies:
Seashells
Tealight Candles
Glue Gun
Directions:
Step 1: Separate the wick from the tealight candle, the wick should come out easily.
Step 2: Melt wax in a saucepan over a low heat.
Step 3: Use deep shells that sit upright and hot glue the wick into the center of the shells.
Step 4. Once the wax has melted, pour it into the seashells. Let wax cool fully before you move them.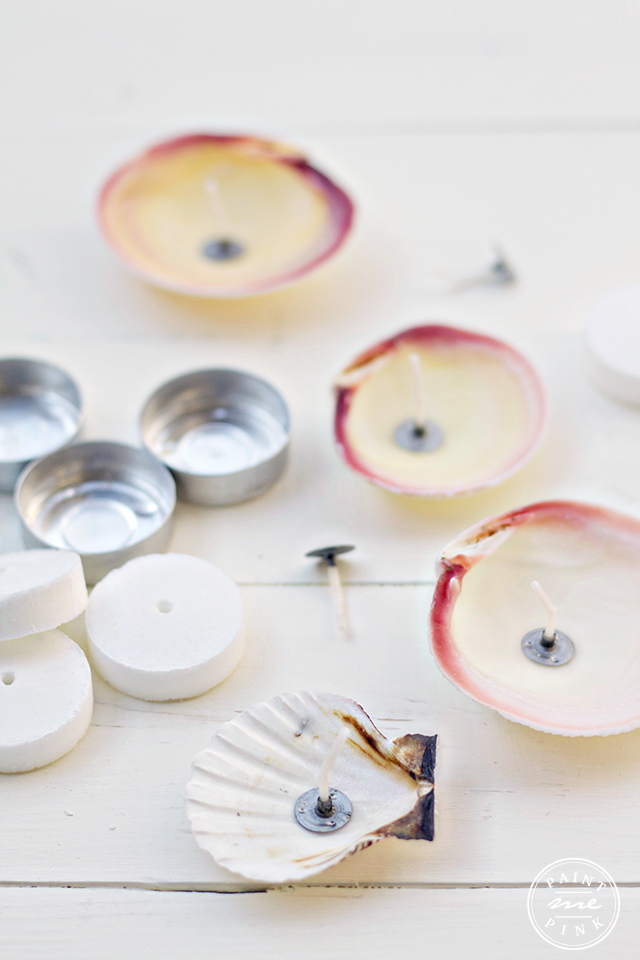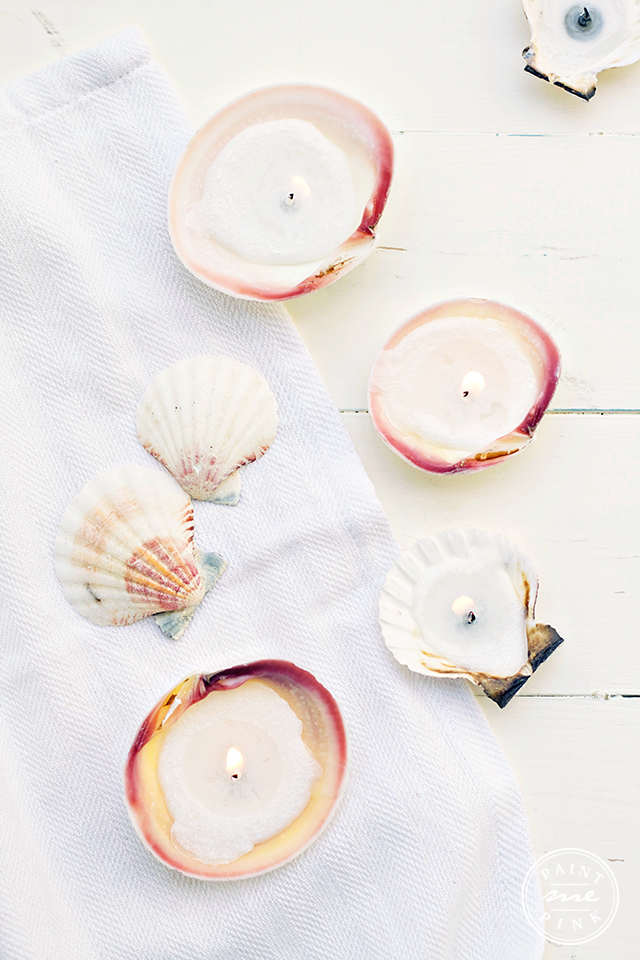 Now, I can simply dim down the lights and watch them glow.
xoxo,
Norma