Mint Lemonade Recipe
I love lemonade! And I hope you try this mint lemonade recipe I have for you. It has a great balance of flavors, it's refreshing and is slightly sweet with a pleasant hint of mint. It's the perfect to go drink.
Today I found myself with a little time on my hands, which doesn't happen to often. My calendar is filled with blog post deadlines so I know exactly what I'm going to write about ahead of time. Today, I opened my refrigerator and the first thing I saw was a bowl full of lemons. In that moment I realized that I have not blogged about my silly obsession for lemons. I could eat them raw, cooked, baked and everything in between. If I had a lemon tree I would be the happiest girl in the world.
I use lemons in many of my recipes, so I decided to share with you this refreshing minty lemonade!
We were lucky enough to have a mint garden in our backyard. Sadly I forget that we have mint growing… and let me tell you it grows like crazy! Every time we go out to the backyard it smell so good because of the mint plants.
Now about the lemonade, I know it's still winter and that lemonade should be made during the spring and summer seasons. But, here in Southern California it's always sunny.. I'm going to rephrase that… here in Southern California it's either Spring or Summer. Sadly we don't have Fall or Winter, it's just too hot for those seasons to exist around here. So for me it's always a good time to make a fresh pitcher of lemonade.
And of course, this blog post gives me a good excuse to photograph some pretty pictures for you.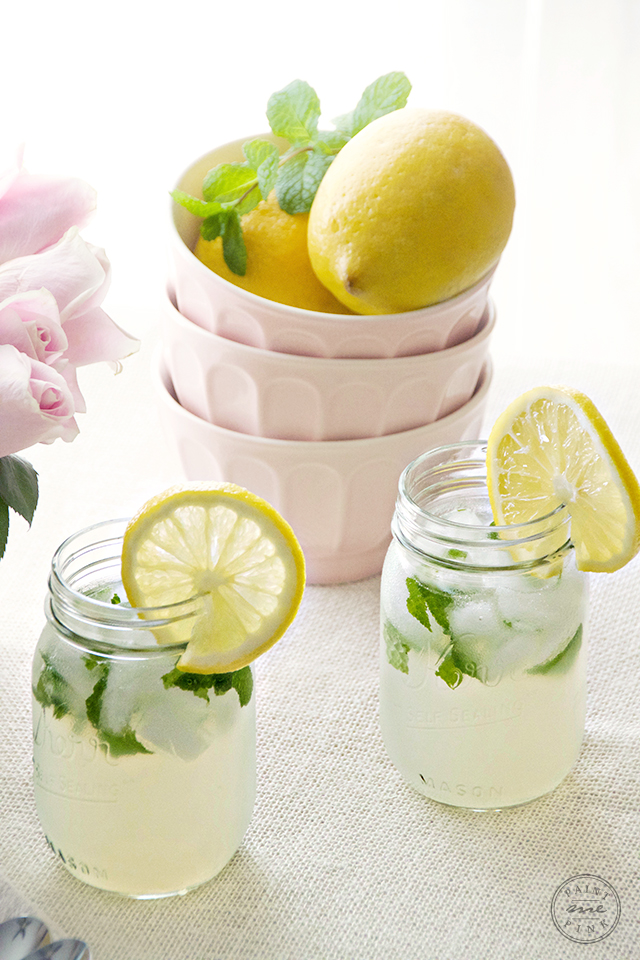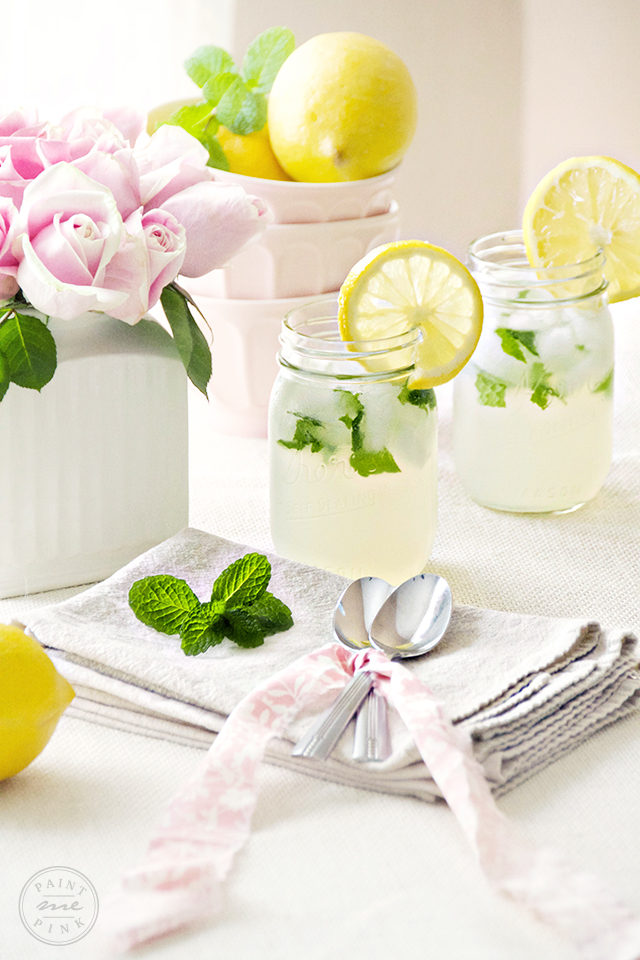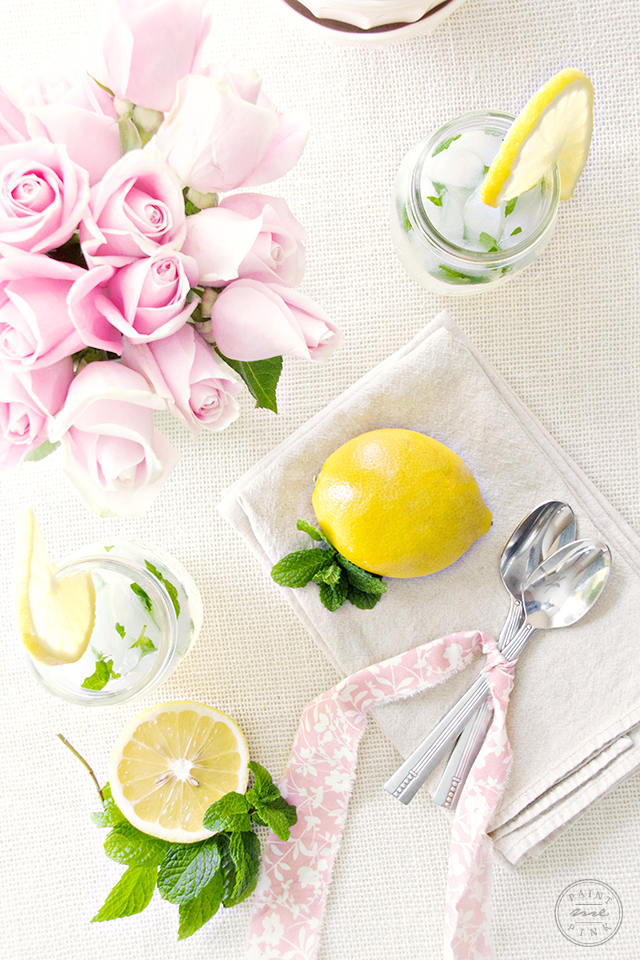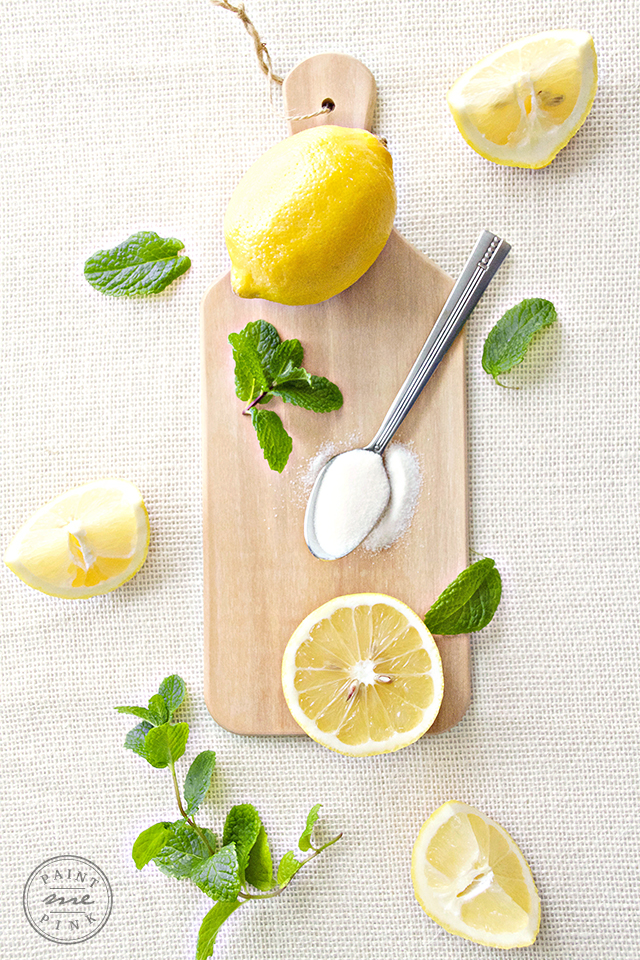 Mint Lemonade Recipe
Ingredients:
½ cup sugar, more if needed
3 cups water
1 cups fresh lemon juice
2 tablespoon fresh mint leaves, chopped
Ice cubes
Fresh mint leaves for garnish
 Steps:
1. Combine 1 cup of water and sugar in a bowl. Stir until the sugar has fully dissolved.
2. Juice lemons then muddle together lemon juice and chopped mint leaves, this is to infuse the juice with mint flavor.
3. Place lemon juice with mint in a pitcher with sugar syrup. Add 2 cups water and stir mixture.
4. Add more sugar to sweeten lemonade if desired.
5. Garnish with whole mint leaves and pour over ice.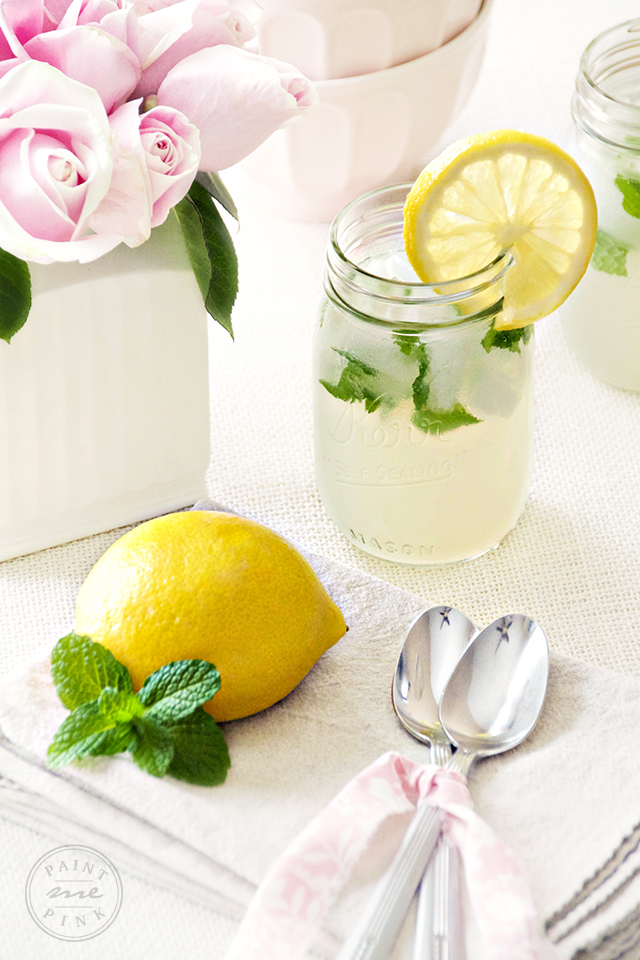 Enjoy and hope you all have a wonderful week.
♥ Norma