A Beach Cottage Living Room Makeover
I'm really excited to finally reveal our living room! We moved to Japan about three months ago and I've been unpacking boxes like you wouldn't believe. At one point our patio was full of empty boxes and packaging paper. Now that I have unpacked, I can start decorating and make this little house a home.
So, what brings us to Japan you say? Well, my husband is in the United States Marine Corps and as a military family we move around a lot, every three years to be exact. Our time in Southern California was amazing and I miss it dearly but, I'm ready to take on Japan and embrace the Japanese culture!
When we first found out that we were going to be moving to Japan I was EXTREMELY excited until I found out about the recent change in household goods weight. The Japanese Government has weight restrictions on incoming military personnel. Before this new change we were allowed to bring up to 12,000 pounds in weight now you are allowed a quarter of your normal weight allowance which is around 3,000 pounds. That is nothing when moving! I was truly freaking out and I new we were well over the max weight. We started selling and throwing things away like crazy. I wanted to keep all the main large furniture pieces and I'm so glad I did because I can't imagine starting from scratch, been there.. done that.. and it's not fun.
It's tough when you live in base housing and it's even tougher overseas. You are not allowed to paint or make any major changes. Creativity is going to be your best friend!
Our living room and dining space is combined, it's an open concept, the kitchen has a lot of cabinets and there's an extra small space area next to it, which I'm thinking of making it into a office/reading area.
I will show you the dining and kitchen area in a later post, it's a hot mess – beige tiles, steel sink, awkward steel front door and window trims, oh and let's not forget the mind-blowing tiled beige vinyl floors (yes, I am looking at it right now)!
I love a good challenge and I can't wait to finish decorating our new home.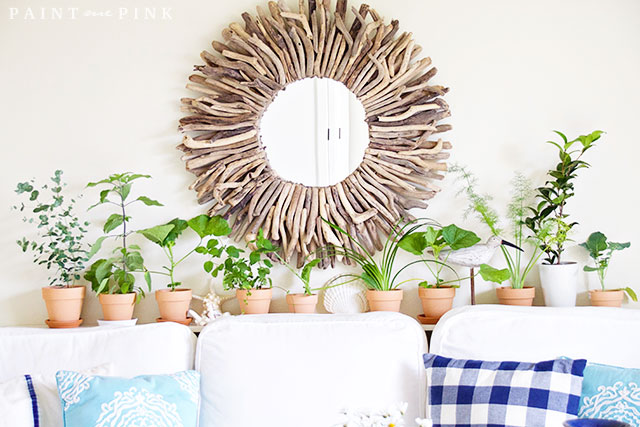 When we first arrived I was so happy to see trees everywhere! There's so much greenery here, I was inspired to bring some of it inside with simple clay pots and plants. I'm definitely going for a laidback beach house look.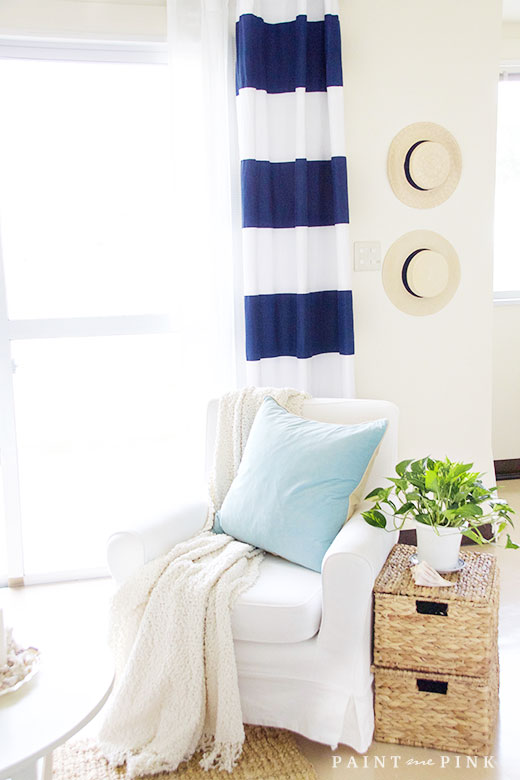 Military housing provides you with loaner furniture, which are basic furniture pieces like; dining table, chairs, sofa, end tables, and beds until your household goods arrive. They are not the prettiest or comfortable, but I was truly grateful to have them.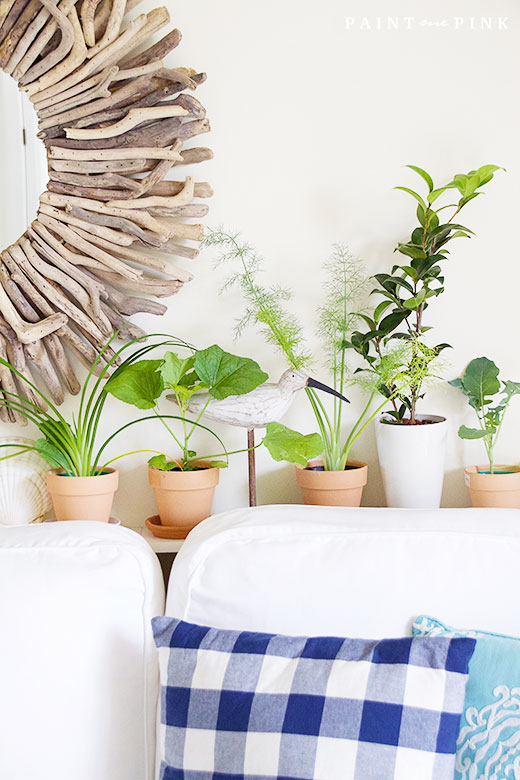 Here's a picture I took of the military loaner furniture.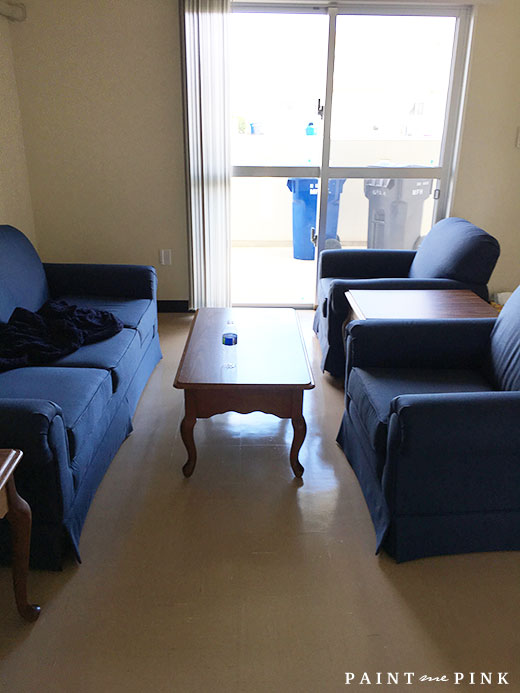 Two weeks later our furniture arrived! Boy was I happy to see my couch -lol-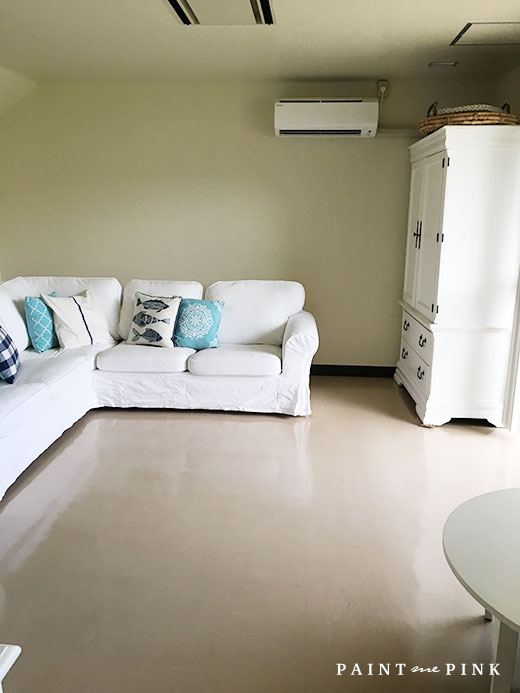 We are so close to the beach and the beautiful deep blue and turquoise water inspired me to bring in more of the royal blues. You'll be seeing more of that color through out the house.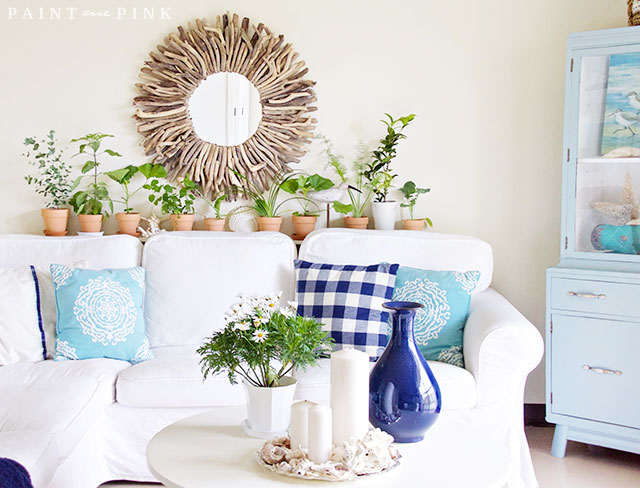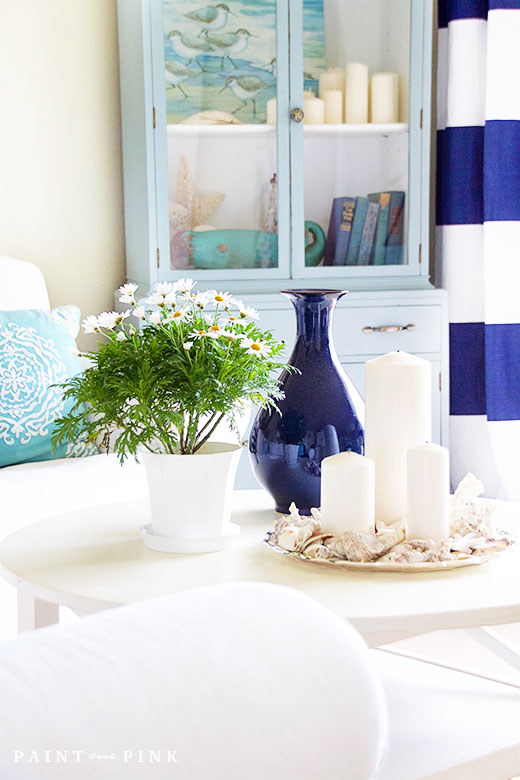 I couldn't be more happy with all the natural light we get and all the windows!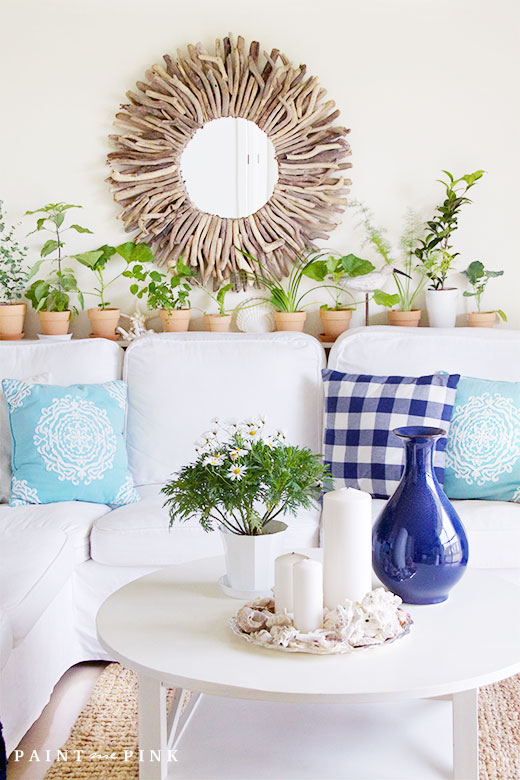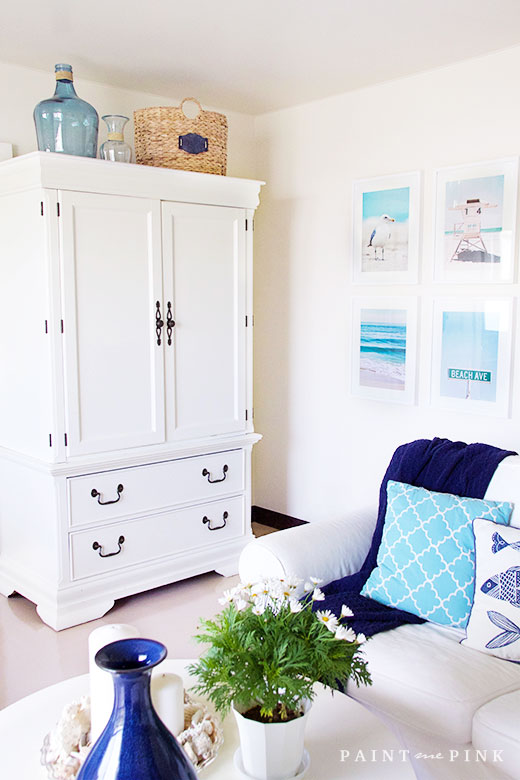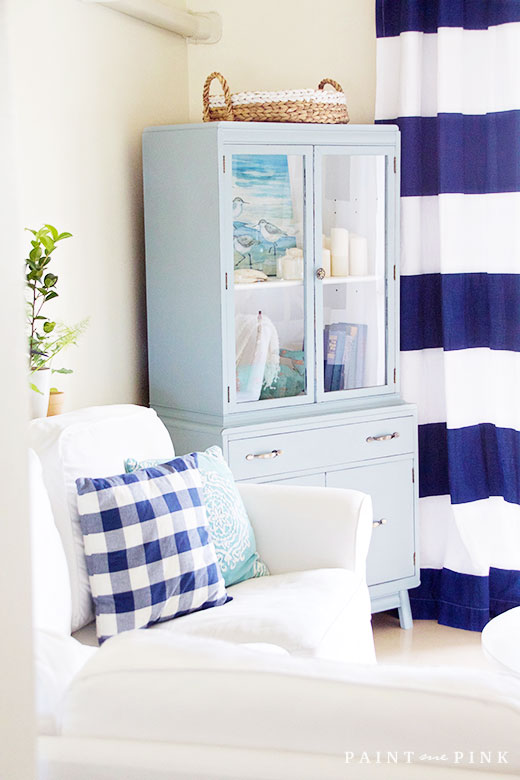 This is what I have done so far. I'm sure it will change, but for now I'm happy with our little beach cottage living room.
xoxo,
-Norma