Welcome to our Beach Cottage! I wanted to share my journey on how our style changed from farmhouse to beach cottage. The past 8 years I've been searching for "my style" as much as I love the vintage farmhouse look I always felt like our home was incomplete and that it was missing something. After many years of contemplating I decided that it was time to let go of the farmhouse style and transform our home into the beach cottage that I longed for. 
This year I'm going to embrace the coastal/beach style that I've always adored. I wish I would have realized it sooner.
I grew up by a beautiful lake and our daily lifestyle consisted of going to the beach and bbq'ing with my sweet mother, sisters and brother. In my teens my sisters and I spent our summers in the beautiful island of Hawaii and again our days were spent boogie boarding and snorkeling. Then I met my husband who brought even more adventure into my life and and we lived a whole year in paradise in a small tropical island called, Guam. Everyday was beach day in Guam, we collected seashells and soaked up the sun for that whole year. Now we live in Southern California where we are surrounded by beautiful sandy beaches and coastal towns.
As you can see the ocean has always been a part of me and yet I didn't embrace it nor incorporated the beach/coastal lifestyle elements into our home. Now that I'm making changes and replacing all of my farmhouse rustic grays to beautiful coastal blues I feel like I'm finally home.
Don't be afraid of change, I think it's important to know what styles you love and embrace them into your home! Knowing your decor style will help you create a home you will feel comfortable in and love!
I still have a long way to get the look I want, but I'm happy with all the new changes so far.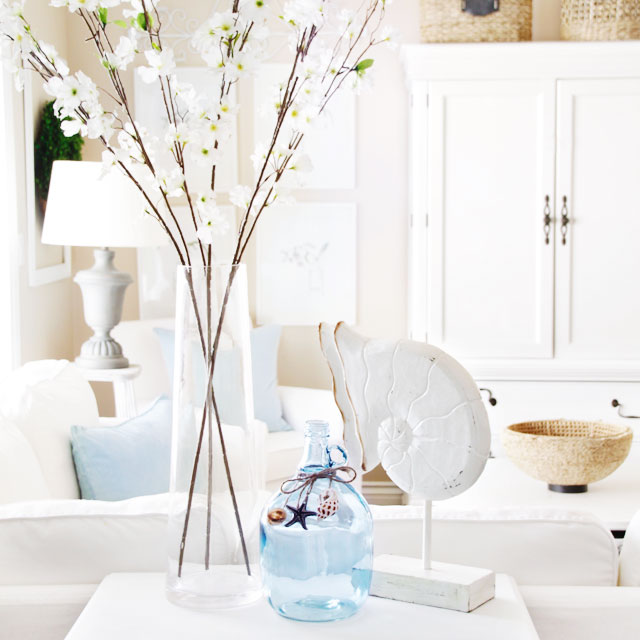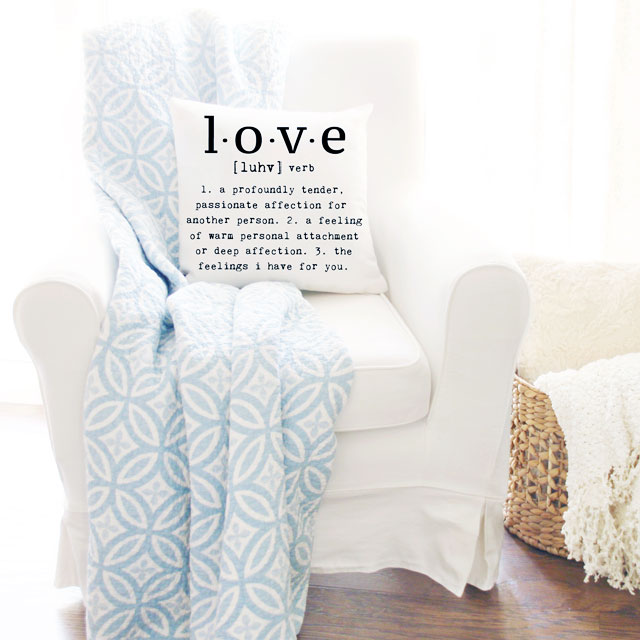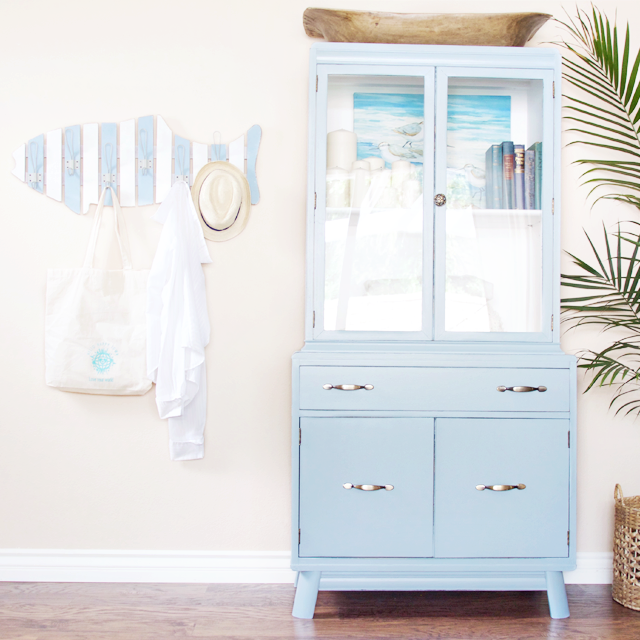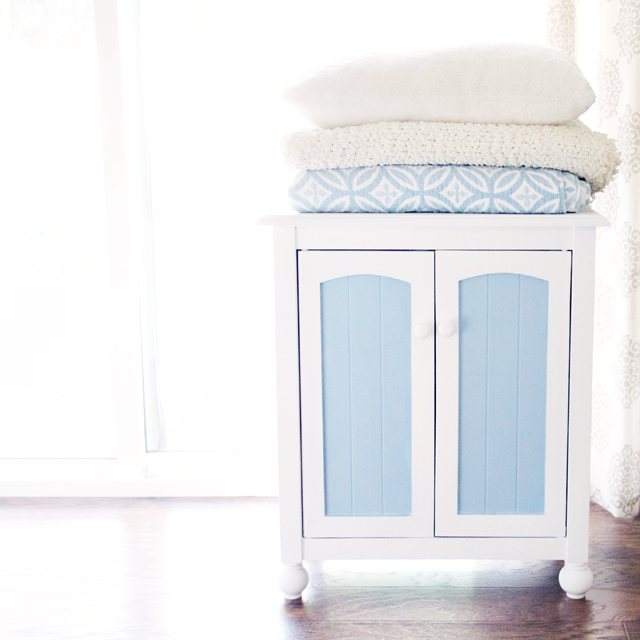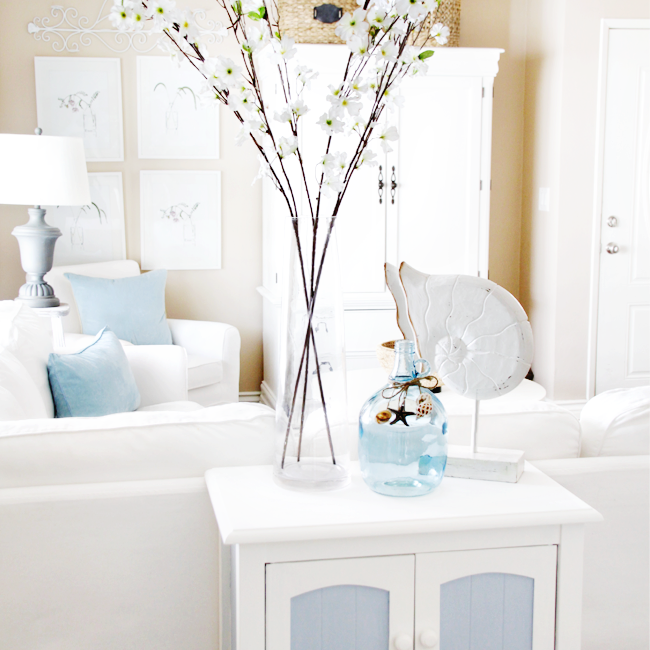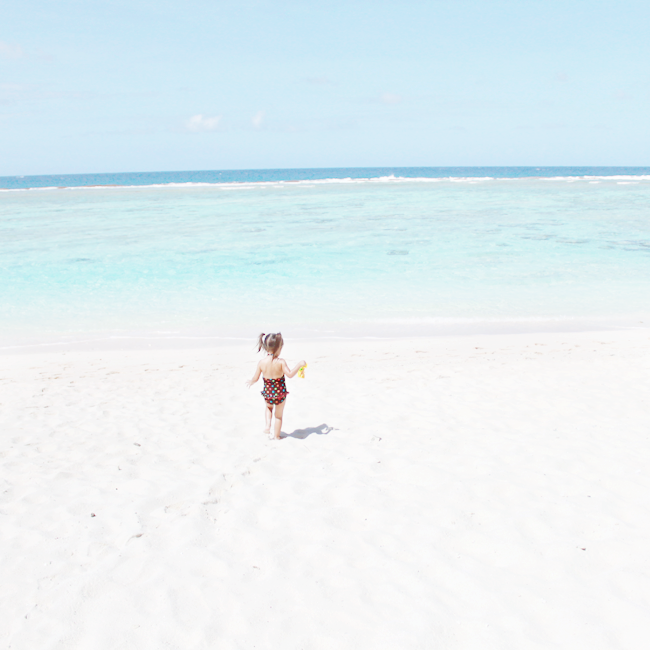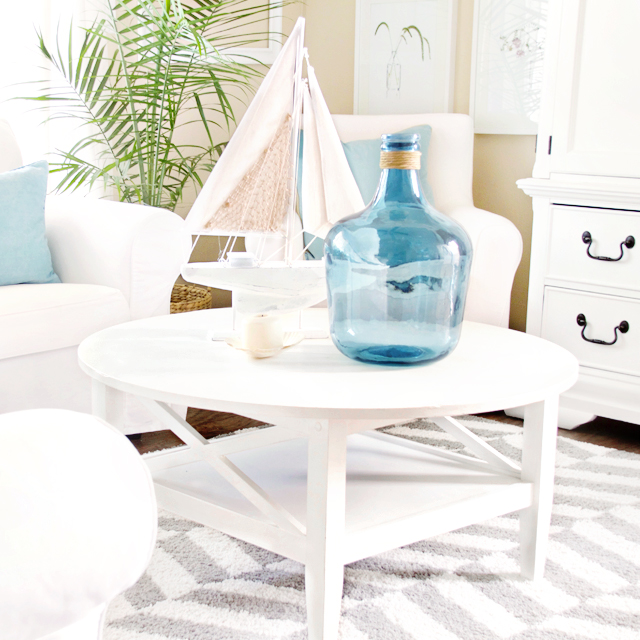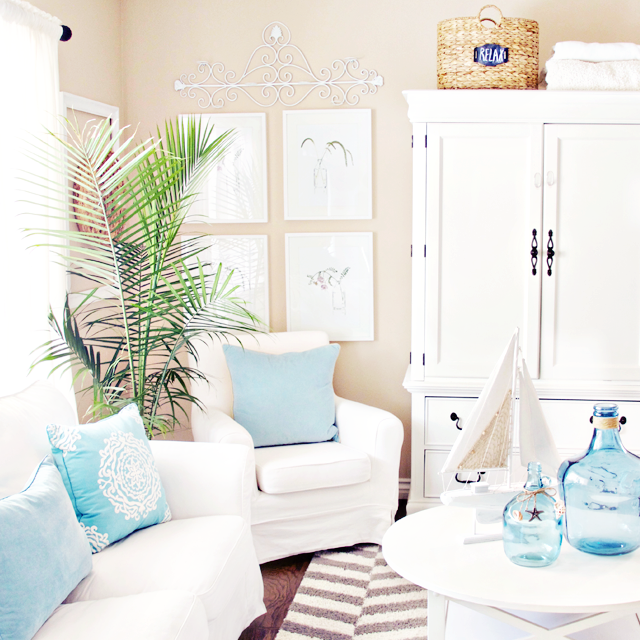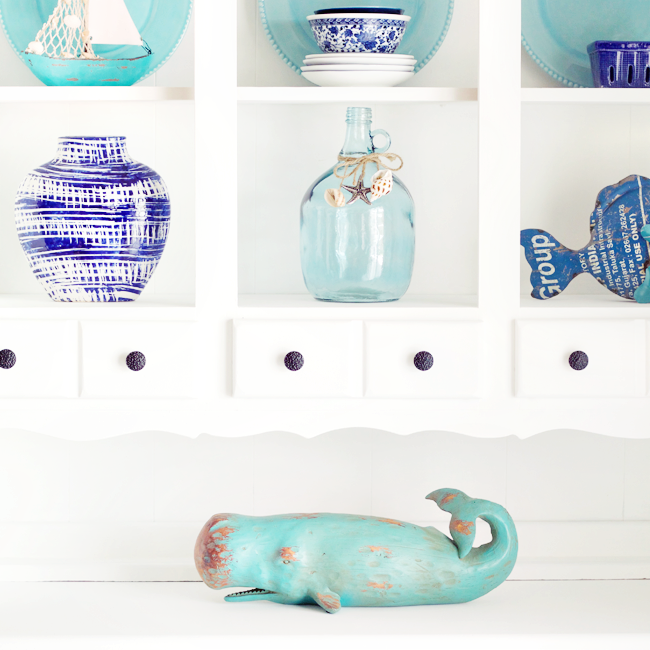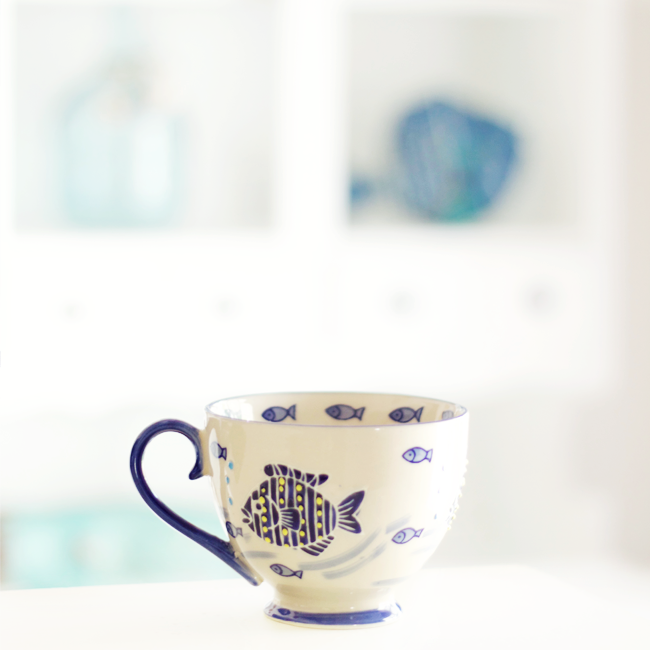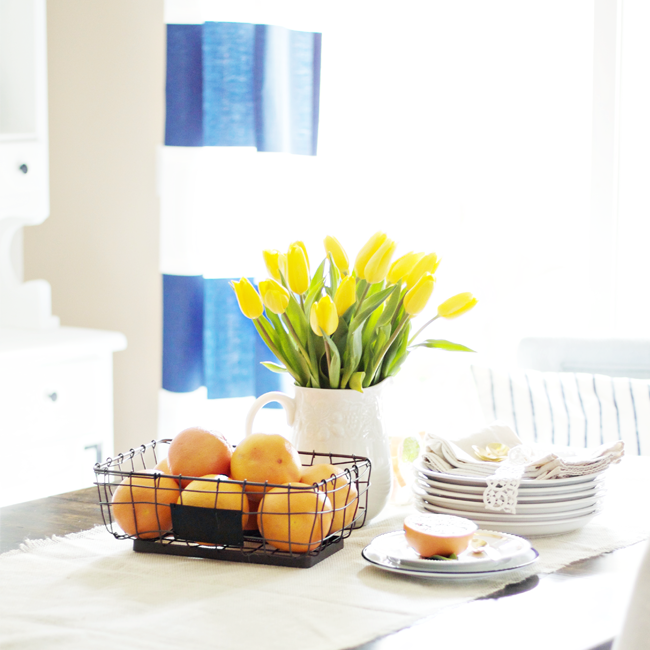 Live with what you love no matter what styles and trends dictate! It's your home and it should be your style! Live in it… and love it!
That brings me to a fun new Instagram hashtag challenge we've created for you!
I am excited to share a fun series that I am doing with some wonderful ladies and we would be so happy for you to join along with us. Each Monday we will share about #FindingMyStyle. That means that we will talk about how we find, define, represent and/or refine our styles. We will use this as an opportunity to show our spaces/decor that makes us happy and feel at home, because isn't that really what decor should be all about?!  In turn we want to share yours too! Starting each Monday – Thursday (6:00 EST) post a photo of how you find your style in your home. Get creative and let us hear about you – we would love to see how you put your signature on your style.  Then each Friday we will pick one person's photo to feature on each of our feeds.
To join us each week, simply:
-Follow all the hosts, tag us and tag a couple friends to join and don't forget to use #FindingMyStyle.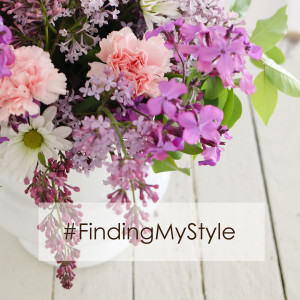 #FindingMyStyle Hosts:
XOXO,
-Norma