Pumpkin spice and everything nice, we have officially welcomed fall into our home! Today is the last day, of a week-long Seasonal Simplicity Fall Home Tours hosted by my sweet friend Krista of The Happy Housie. The week-long home tours are linked below, I hope you get a chance to check them out. If you are stopping by from Joanna Anastasia charming home tour, welcome to my little blog!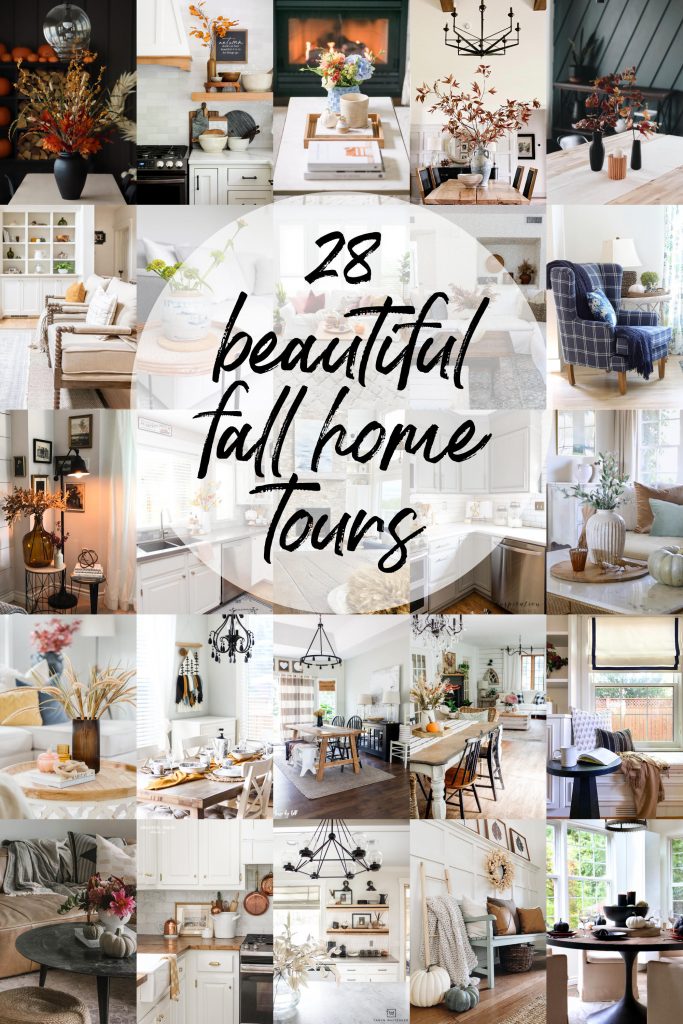 Let's get this Fall home tour started!
As you know, my husband is active duty in the United States Marine Corps. I'm truly grateful to be part of this military community, it's not easy, but we make it work! Now, if you're not familiar with military housing, it is just like any other gated community with its own leasing agency and everything. We have lived in cookie-cutter homes that usually have super cheap and outdated appliances, 70's style light fixtures, ugly flooring, and odd floor plans. Rental agreements vary from area to area and we are not allowed to make any changes, sometimes we can't even paint or nail things to the walls. We are in the mercy of creative thinking, removable backsplash, and command strips! Every military family has had struggles making their on-base house feel like home, I know I have! Since this is our last Autumn, here in Southern California I wanted to do something special, so I did some digging. I found this little vintage tray years ago thinking that I was going to use it in Scarlet's room. It has never been used and it's been tucked away in my closet, until now. I finally decided to bring it out and fill it with some of my favorite autumn trinkets. This little tray was my color palette inspiration.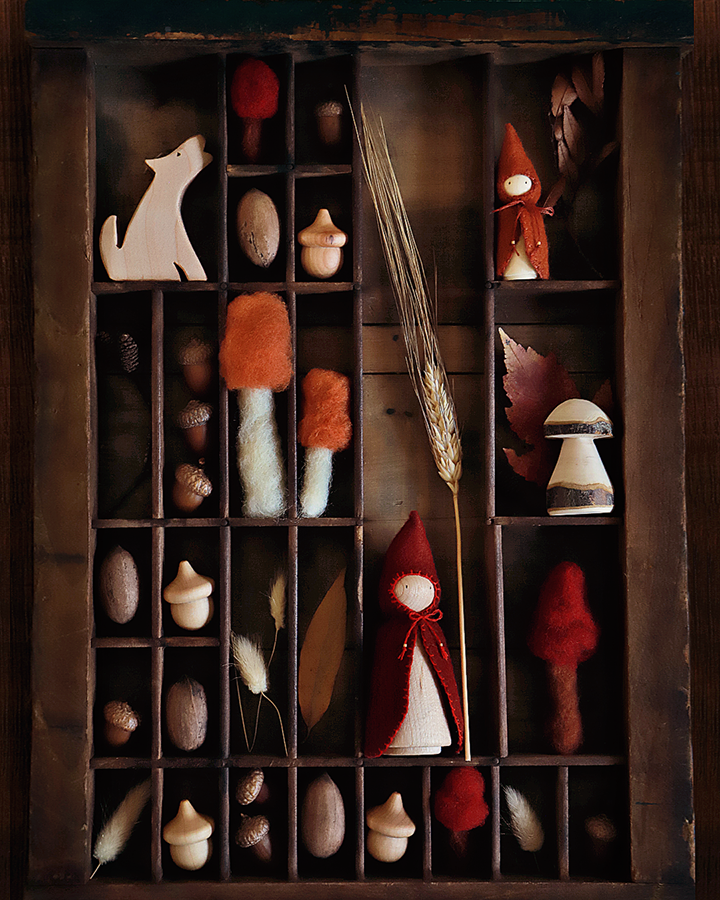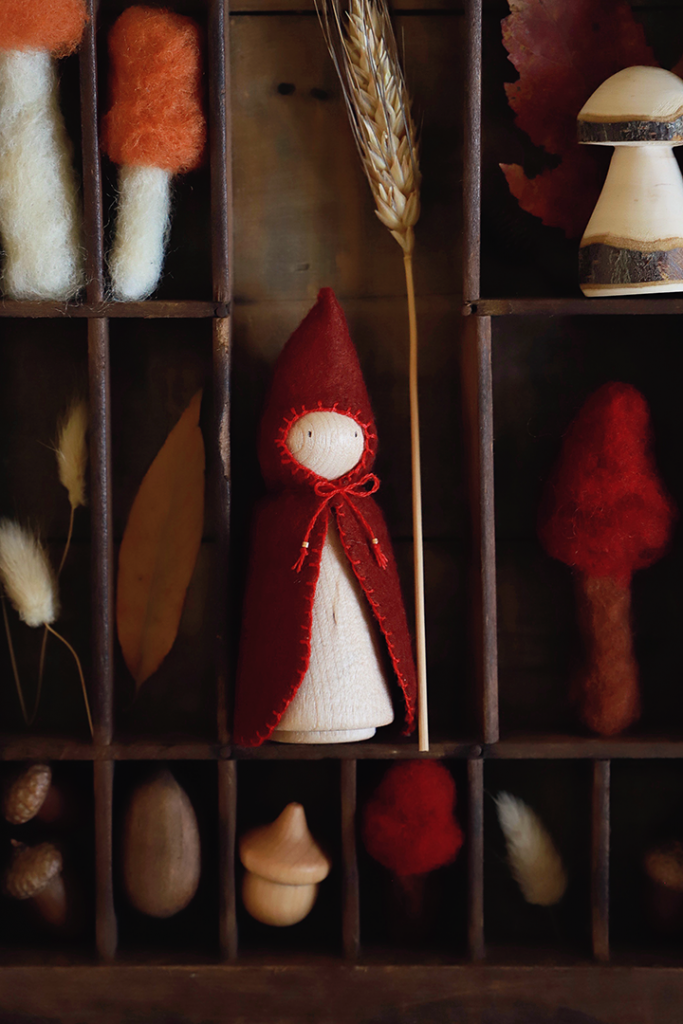 In our dining room I kept the same color palette and theme, I like to stay simple and consistent to make it easy to take in all the little details.
My kids love pumpkins! Especially the traditional orange ones. They were so excited to see them displayed in our dining room cabinet this year. If you also love pumpkins, you can check out my pumpkin hutch HERE.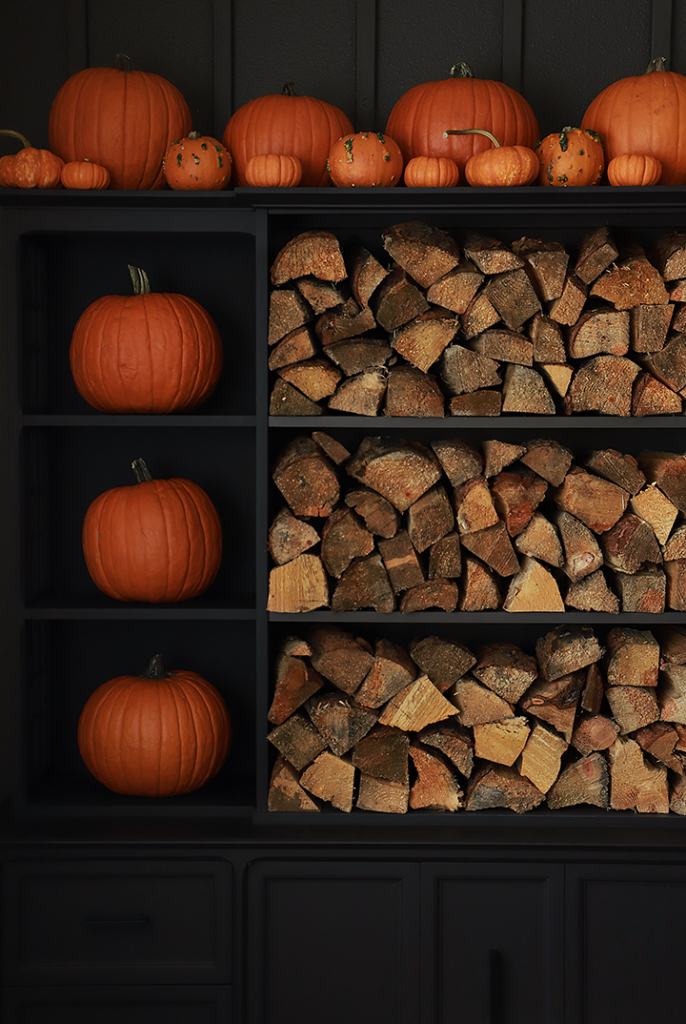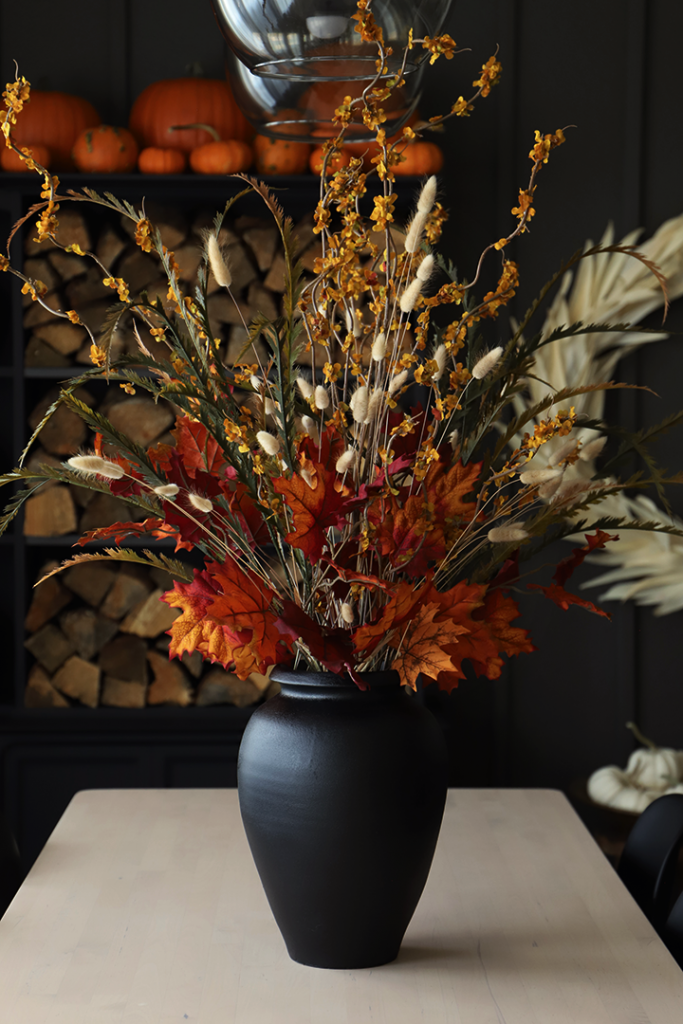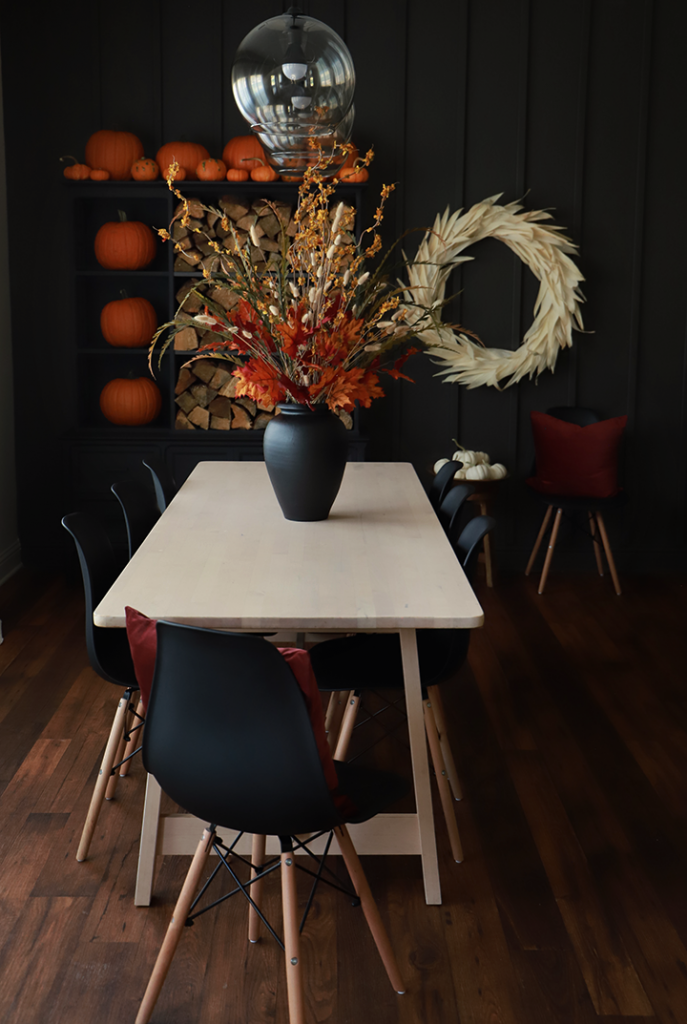 I felt like I needed a wreath to finish up this space, sadly it needed to be big! So, I decided to make my own corn husk wreath. You can't tell in the picture but, this wreath is 35 inches long!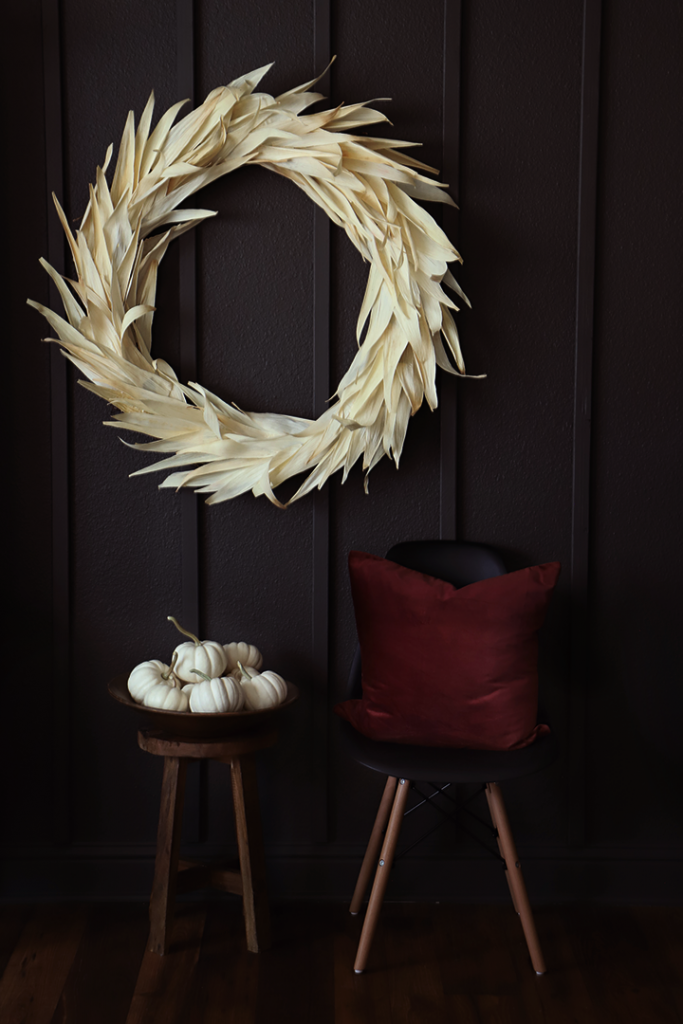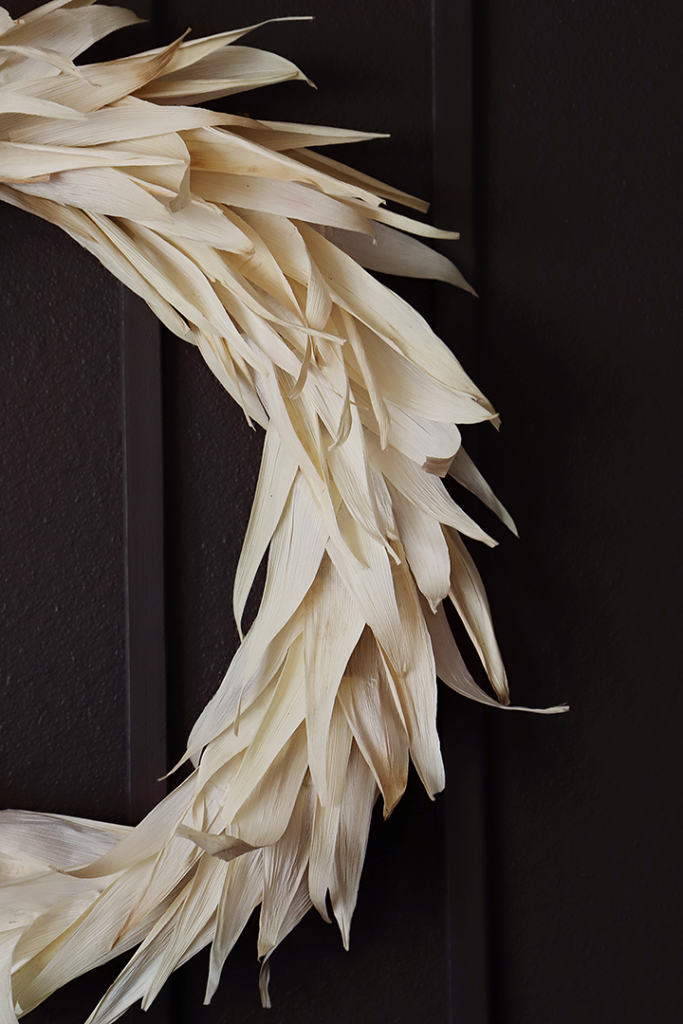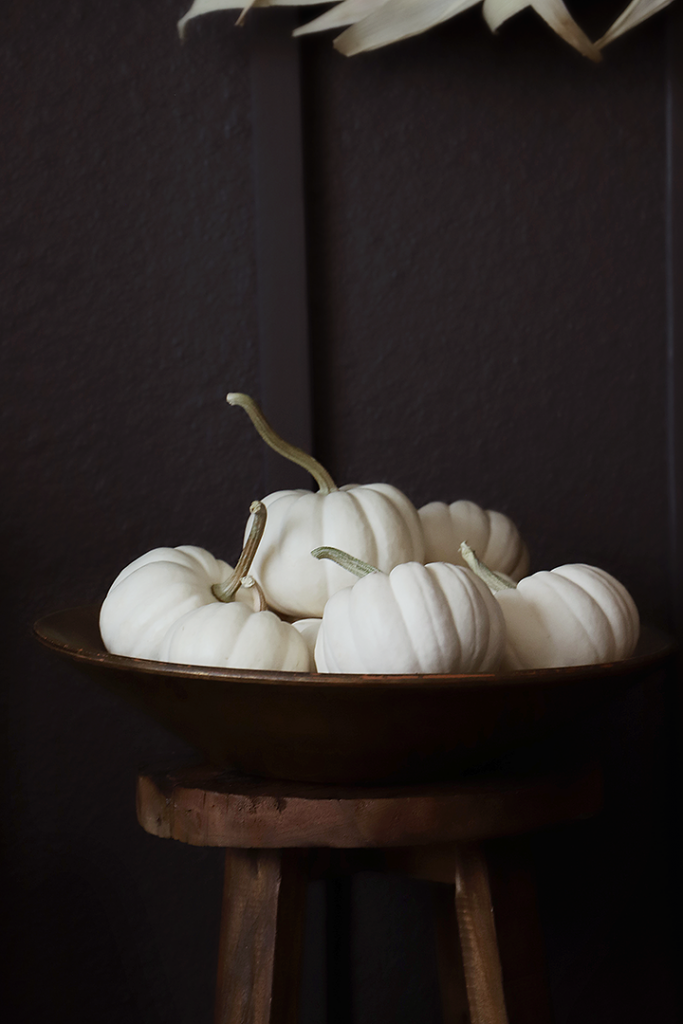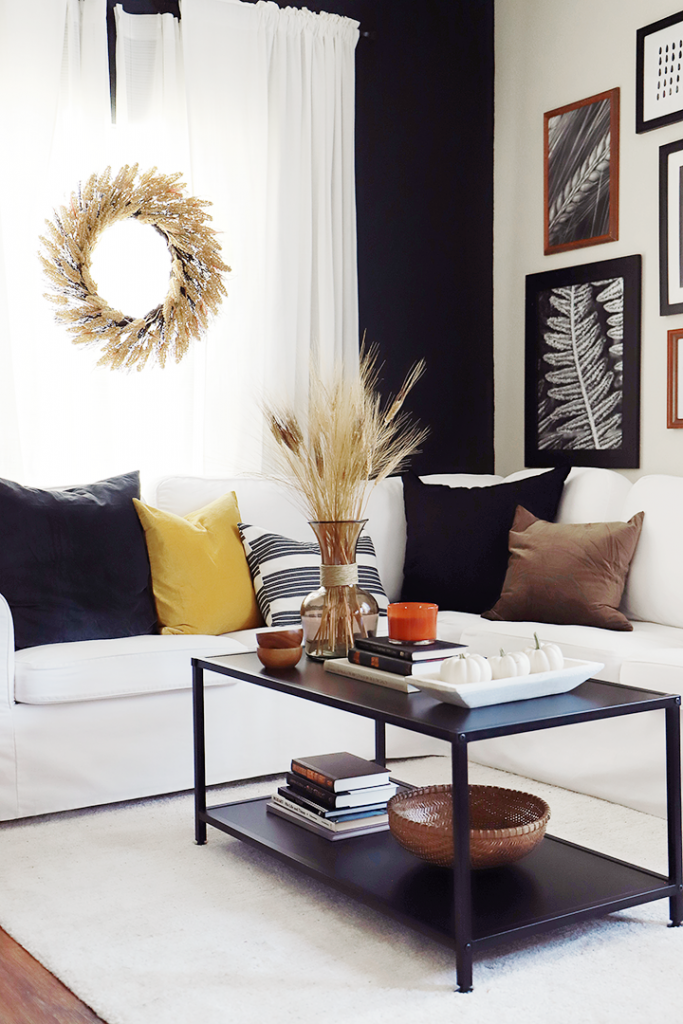 Since our dining room is dark and moody, I wanted to keep our living room bright and light. I added new throw pillows, candles, and pumpkins.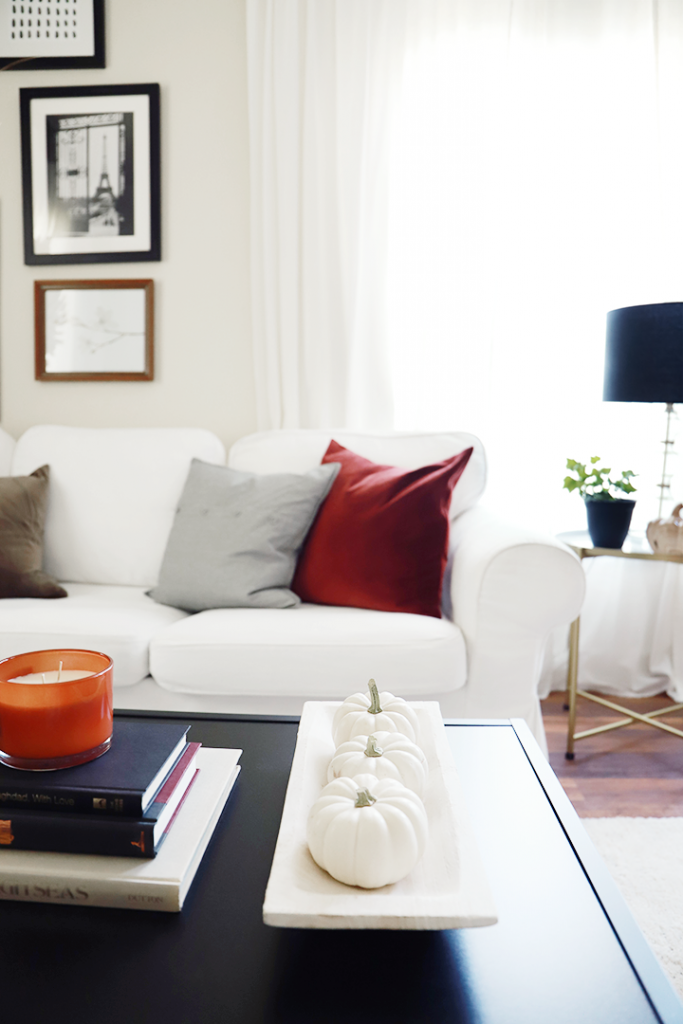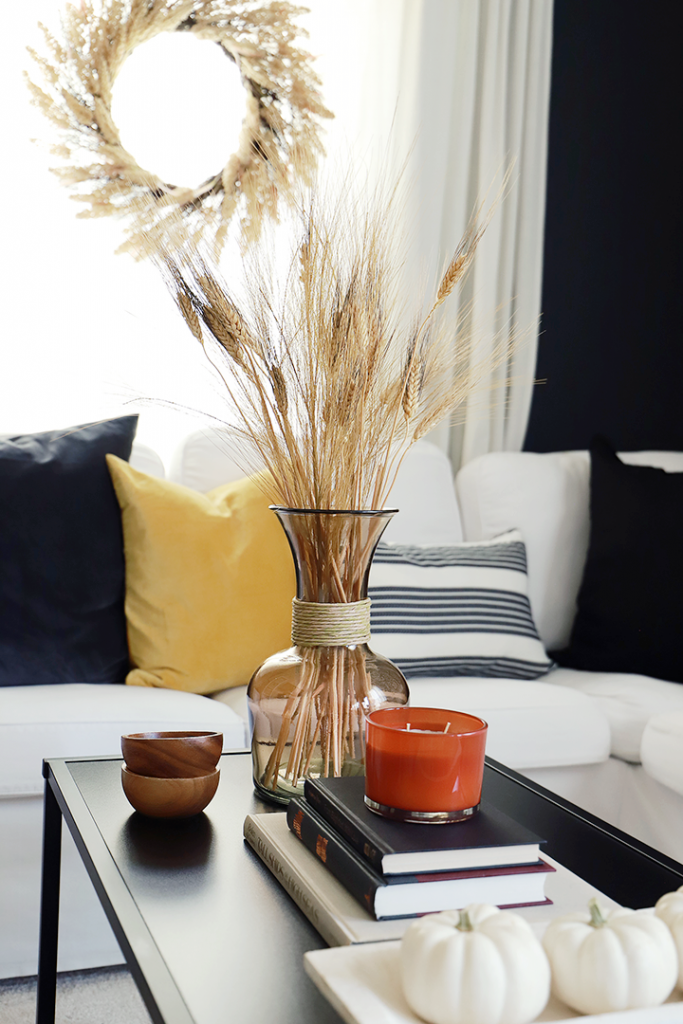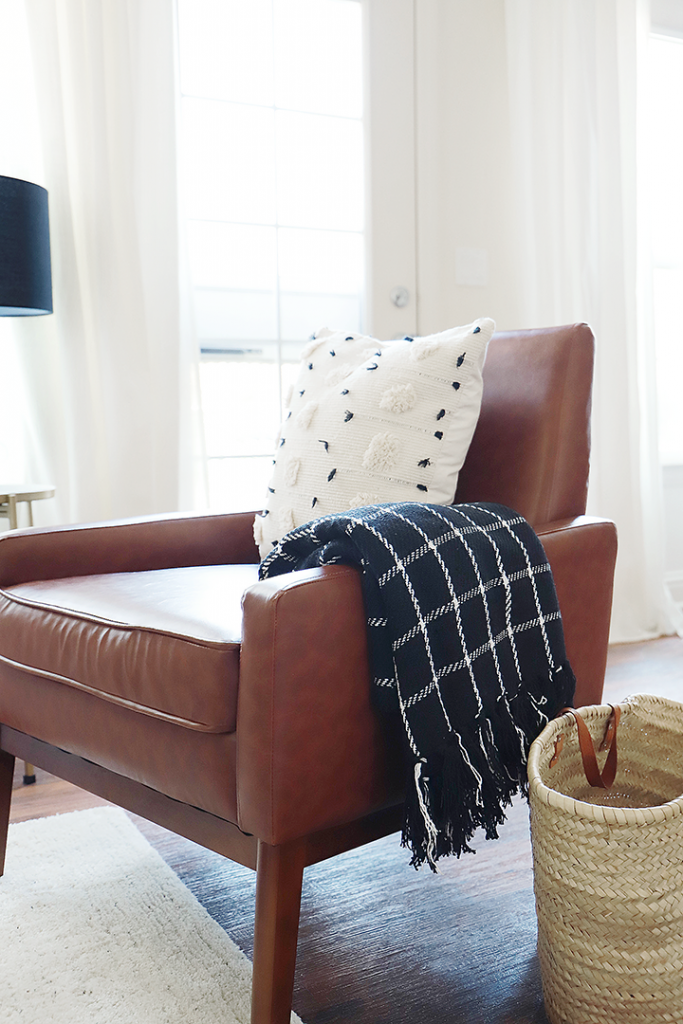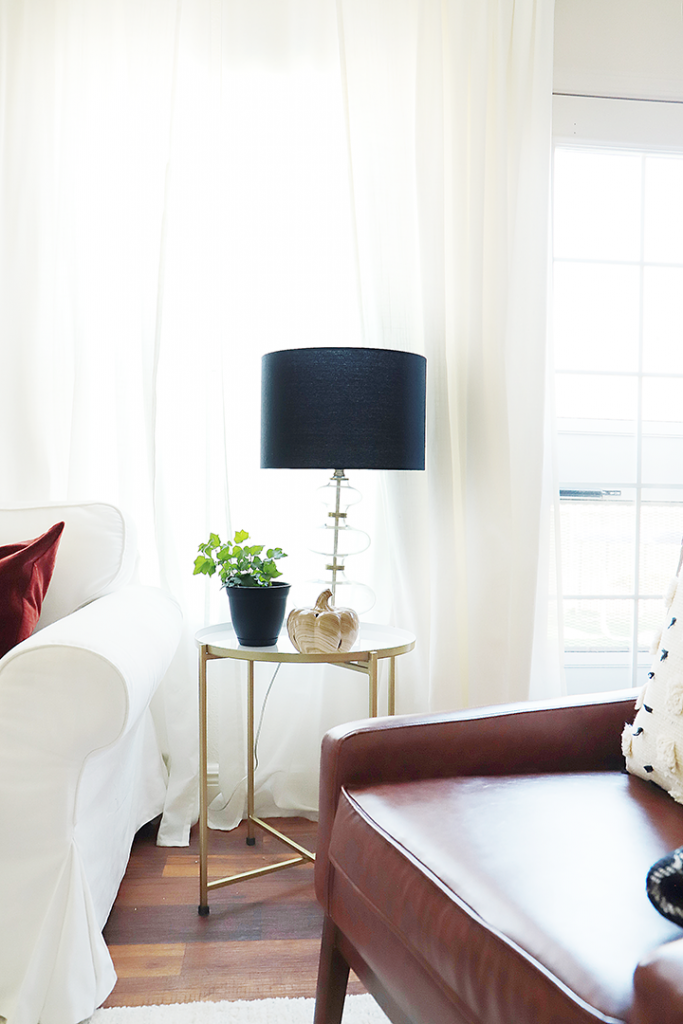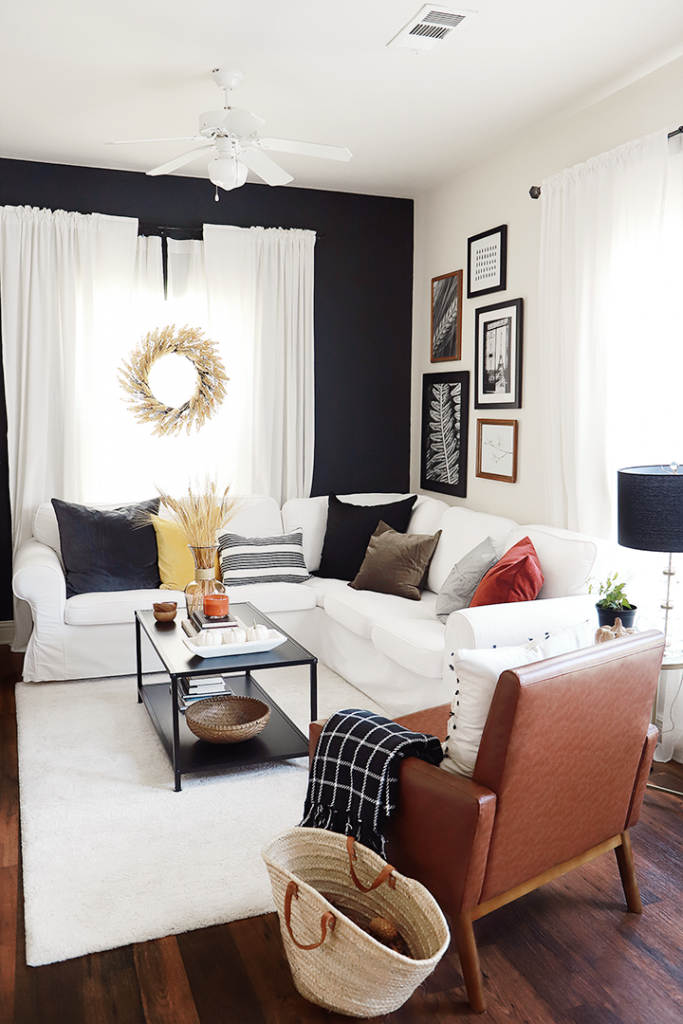 I usually don't share our kitchen in home tours because let's face it… military housing kitchens aren't the most appealing. They are so old and outdated. Today being that I'm in the spirit of all things pumpkin spice, I decided to share with you a little peek of our tiny kitchen. And because this is the only kitchen that we've had white cabinets and counters. I did add removable backsplash and replaced the knobs with the modern gold ones. What a difference it made!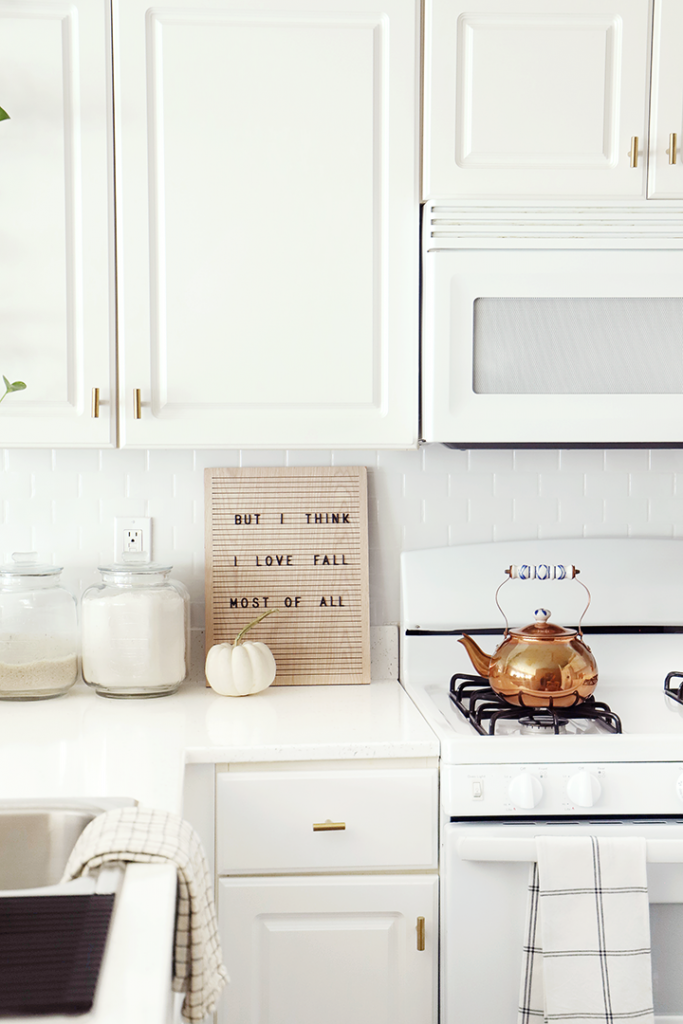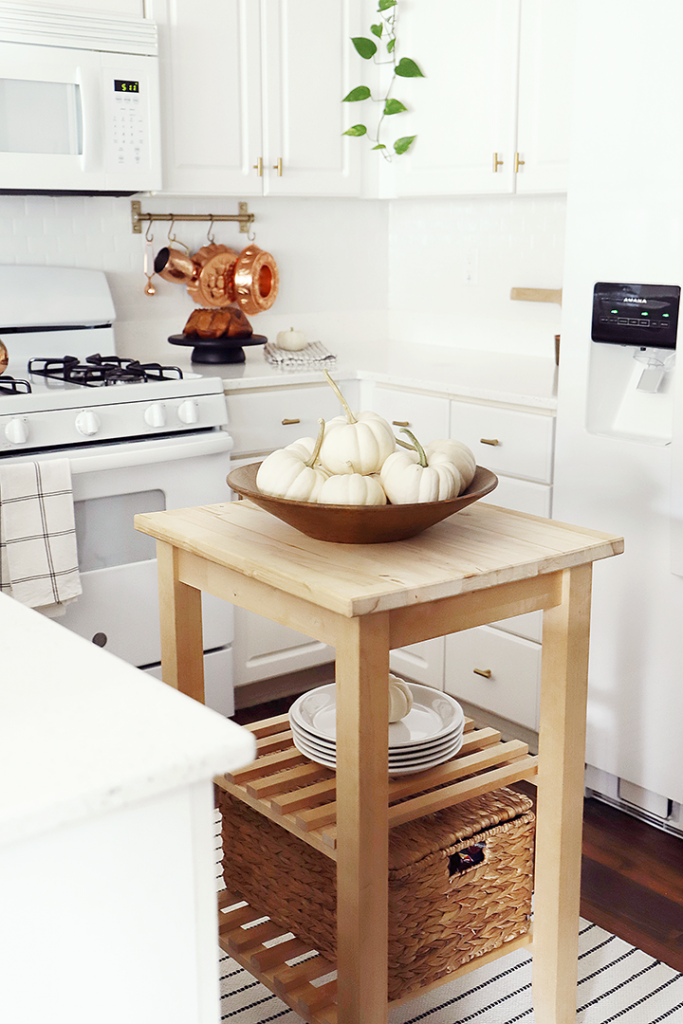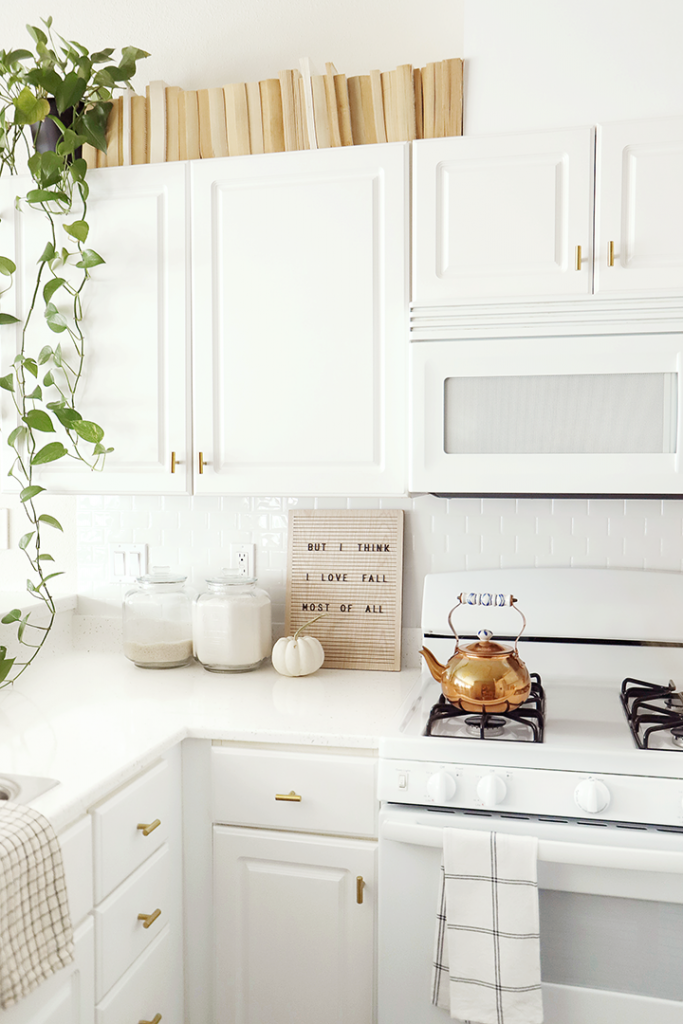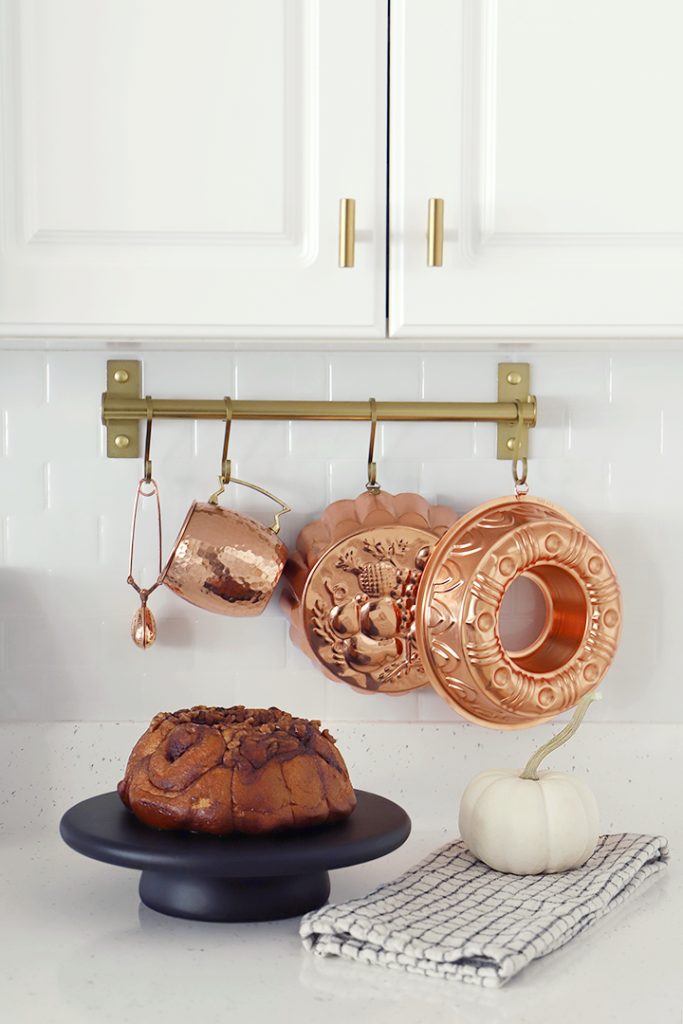 Thank you all so much for joining me today!
Next up on the tour is Life is Better at Home I hope you hop on over to her blog and enjoy all the fall goodness!
-Norma

This week I'm joining some of my talented blogging friends for the Fall Seasonal Simplicity Series. All week long we are sharing our homes decorated for Fall. Be sure to check out all of the beautiful inspiration by visiting today's tours, and pop by again during the week to visit everyone else who is sharing!
Sharing with me today…
Friday
And sharing the rest of this week…
Monday
Tuesday
Wednesday
Thursday