Fall baking has to be my all-time favorite! You have easy ingredients to work with and everything is so hearty, delicious, and your home is left with the sweet aromas of pumpkin spices. Today I'm sharing with you a delicious and not too overpowering soft pumpkin spice cookie with glaze!
I don't know about you but, I'm ready to get my fall baking into full gear. I have a list of cookies and meals I'm going to be making all starting on October first. I feel like October 1st is the official "pumpkin spice everything" month to start baking up a storm.
If you love pumpkin, you will love these pumpkin spice cookies! For one, they are easy to make, two, they are soft and full of flavor, and three the glaze is delicious! These are the perfect cookies to start your fall festivities.

You can also find 12 other incredible recipes at the end of this post created by my talented friends! So make sure you check them out!
Now, doesn't this glaze look so delicious! I decided to make it a bit thicker, but you are more than welcome to add more water and thin it out to create a more runny glaze. Which would be perfect with a warm cookie and a glass of milk.

Soft Pumpkin Spice Cookies with Glaze
Servings: 36    Prep Time: 20 mins  Cook Time: 8 mins  
INGREDIENTS
For the cookie dough:
1/2 cup softened butter
1/2 cup vegetable oil
1/2 cup pumpkin puree (canned pumpkin)
1 cup granulated sugar
1/2 cup powdered sugar
1/2 teaspoon vanilla extract
2 large eggs
4 cups all purpose flour
1/4 teaspoon baking soda
1/4 teaspoon cream of tartar
1/2 teaspoon salt
1 teaspoon cinnamon
1/2 teaspoon nutmeg
pinch of pumpkin pie spice
pinch of cloves
For the glaze:
3 cups powdered sugar
7 tablespoons water
1/2 teaspoon pumpkin spice
METHOD
Preheat oven to 350 degrees. Butter a baking sheet or line baking sheet with parchment paper and set aside. In a large bowl mix butter, oil, pumpkin, sugars, vanilla, and eggs together until incorporated and smooth. Do not over mix.

In a medium bowl stir, flour, baking soda, cream of tartar, salt, cinnamon, nutmeg, pumpkin pie spice, and cloves.

Slowly mix in dry ingredients into the wet until completely incorporated.

Using a 1 1/2 tablespoon cookie scoop; scoop dough onto prepared baking sheet.

To flatten the cookies use a piece of Glad Cling Plastic Food Wrap over the cookies and flatten down to 1/2 inch thick using the bottom of a glass. This will prevent the dough from sticking to the glass. Bake 8-9 minutes.

Once cookies are finished baking, cool 5 minutes on baking sheet before transferring to cooling rack. Spread 1 1/2 teaspoons glaze over each cookie. Let glaze harden 2-3 hours before serving or eat them warm! Enjoy!

I wish you could smell these cookies! It's absolutely divine! The best part is that you can eat them with or without the glaze.

They can stack well for easy transport and look great! What a great gift they make!

I hope you get a chance to try these pumpkin cookies out and check out 12 other delicious recipes below!
-Norma
13 Fabulous Fall Baking Recipes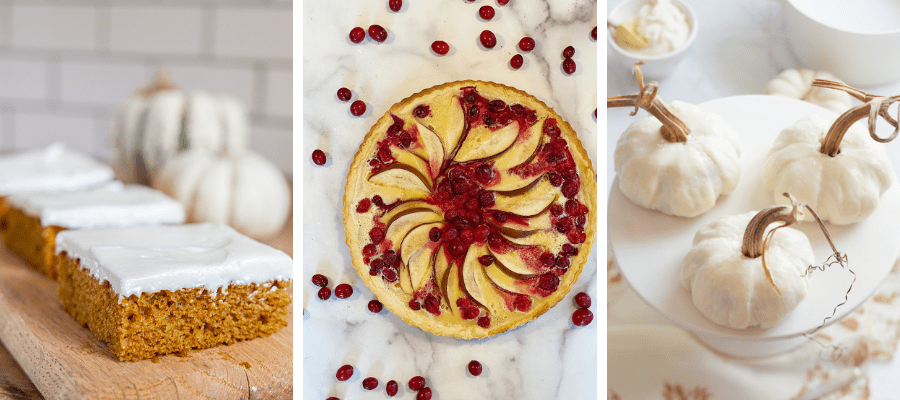 The Most Amazing Pumpkin Sheet Cake – Twelve on Main
Fall Pear and Cranberry Tart – My 100 Year Old Home
Mini Pumpkin Bundt Cakes – Happy Happy Nester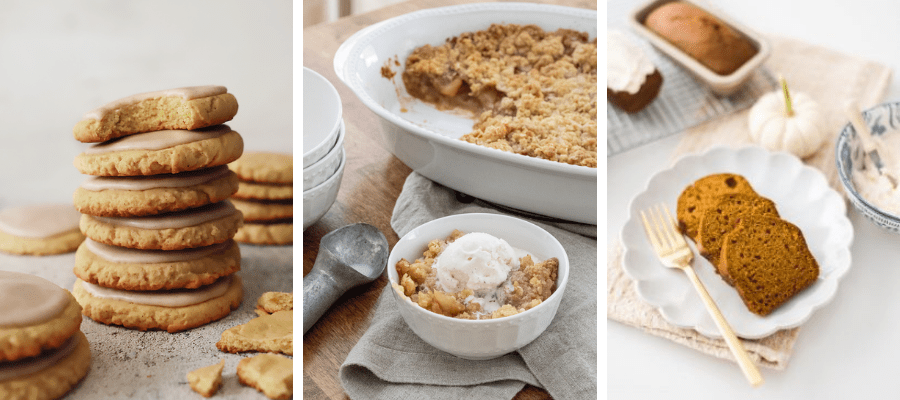 Soft Pumpkin Spice Cookies – Paint Me Pink
Old Fashioned Apple Crumble – Sincerely, Marie
Mini Pumpkin Spice Loaves with Cream Cheese Icing – Life Is Better At Home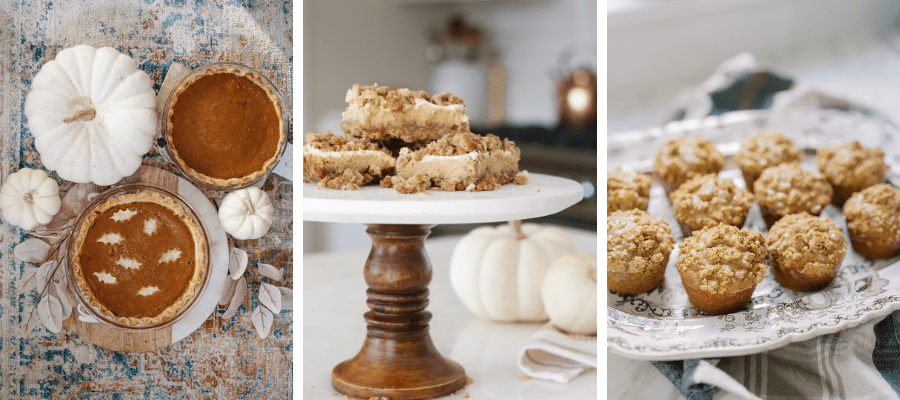 How To Make Pumpkin Pie From Scratch – The DIY Mommy
Pumpkin Cheesecake Crumble Bars – Maison De Cinq
Maple Crumble Muffins with Maple Butter Glaze – Finding Lovely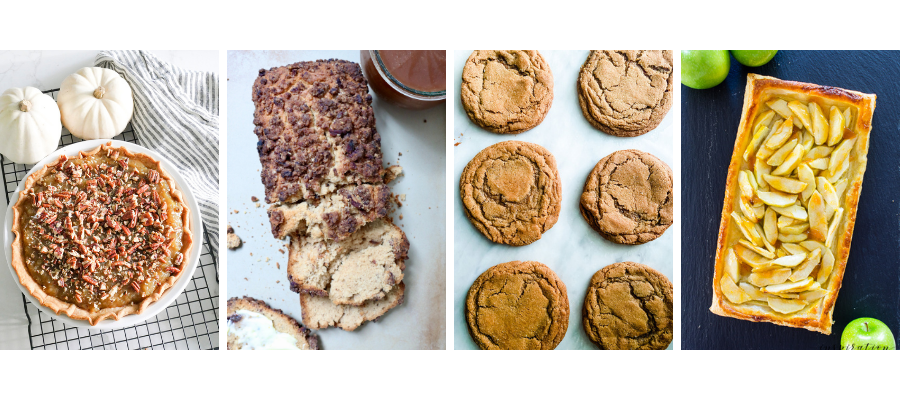 Decadent Coconut Pecan German Chocolate Pie – Grace In My Space
Apple Butter Pecan Loaf – My Sweet Savannah
Chewy Molasses Cookies – Most Lovely Things
Easy Fall Apple Tart – inspiration For Moms