After a week of light rain showers and cloudy days we are back to 90 degree weather here in Southern California. It's been so hot this week and what better time to share this sweet treat with you! When I first met Loretta, my Grandma in Law, I thought she was the sweetest person on this earth and she was the one who introduced me to these delicious mini graham ice cream pies!
These delicious mini graham spiced pumpkin ice cream pies are the perfect little treat for this Fall and they are very easy to make too!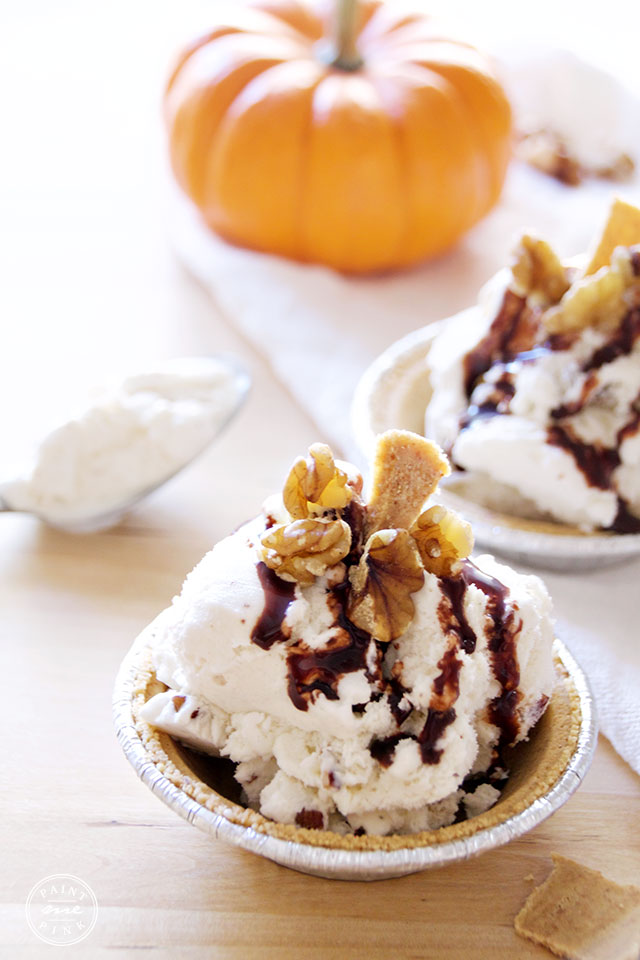 :: Ingredients ::
Spiced Pumpkin Pie Ice Cream (I used Blue Bunny Ice Cream)
Chocolate Syrup
Whipped Cream
Mini Graham Cracker Pie Crusts
:: Easy As One ::
Place desired ice cream inside the mini graham cracker pie crust.
:: Two ::
Add desired toppings such as whipped cream and chocolate syrup.
: Three ::
Eat them! They're delicious!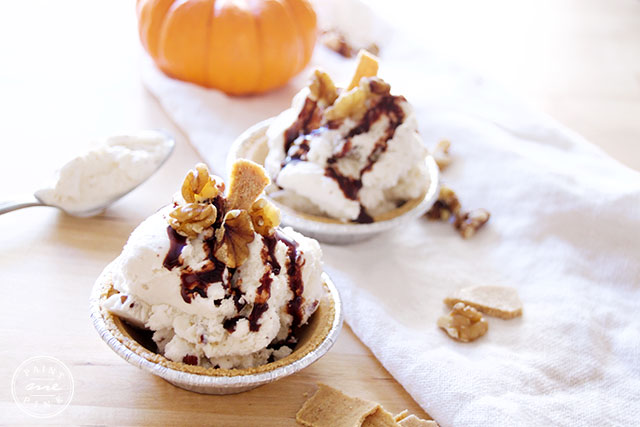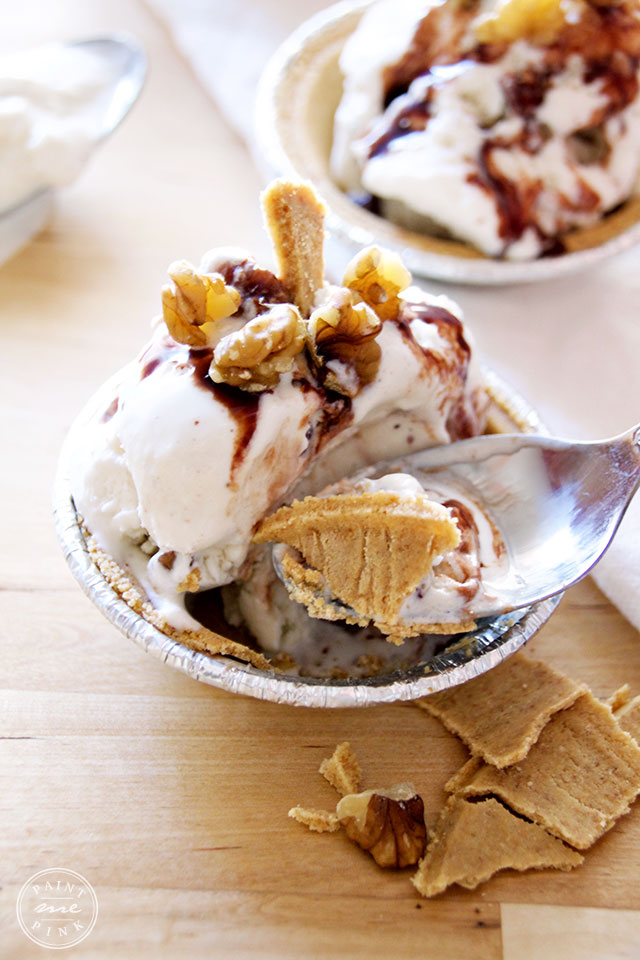 I hope you will try these little spiced pumpkin ice cream pies. They are truly the perfect little treat to make for your kids and loved ones of course.
xoxo,
-Norma