This last week I've been working on this little corner of ours. It's by a window and off to the side of the dining room hutch and table. It's an odd little corner and I wasn't sure what to do with it. My first thought was to hang some large picture frames then I thought to leave it blank or move the basket and hooks over to this area. After a week of contemplating I found these small shelves for sale at one of the local facebook yard sale pages. These shelves were attached together, beat up, and brown when I got them, but I couldn't pass them up for ten dollars. I had my husband take them to the wood shop and cut them to separate them, then I sanded and painted them white.
I love how they look and they are the perfect size for this little corner. I decided to keep them simple, clean with a relaxed coastal vibe. I also wanted to add pops of light blue to tie it in with the living room. Did you get the chance to see our Summer Home Tour?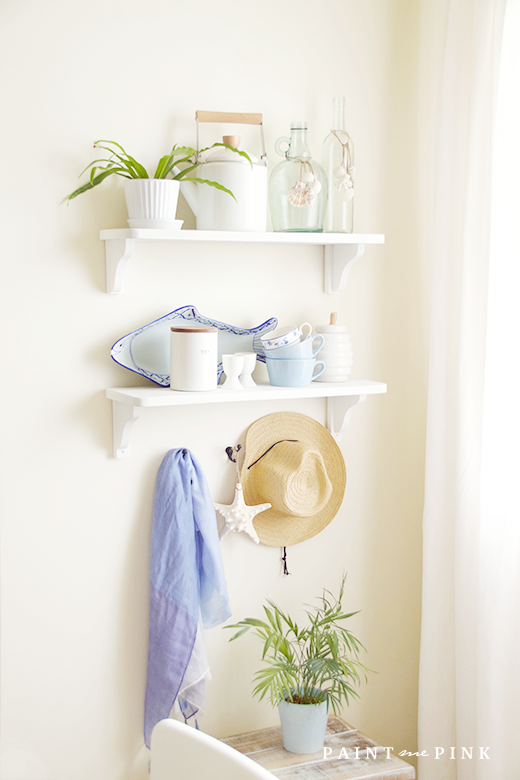 This corner makeover only cost me $30! To me it's important to set a budget when I'm redoing a space, for one I don't like spending hundreds of dollars on furniture or decor. Why? Because being a military family means moving, moving as often as we do, your furniture is bound to get broken, beat up, or lost. So our house is 90% yard sale/thrift store furniture and decor.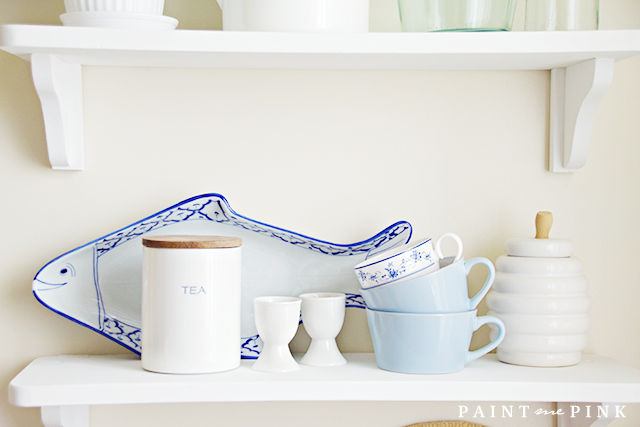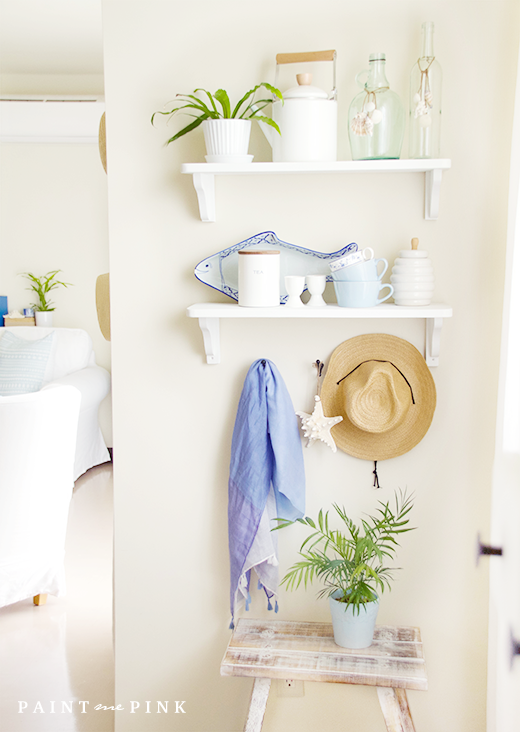 Like I said I love finding fun yard sale treasures but I also enjoy making simple little things. With that said I wanted to share this very easy to make Seashell Bottle decor! Just to dress up any bottles/jars that you have already, plus it's so simple to make!
Here's what you'll need:
Glass Bottle/Jars
Twine
Seashells
Glue Gun
Steps:
1. Cut one 10 inch piece of twine and two 8 inch pieces.
2. Loop the two 8 inch pieces of twine onto the 10 inch piece.
3. Depending on the size of your bottle/jar tie the piece of twine around the neck of the bottle. I tied mine loose to give it more of a relaxed feel to it.
4. Start gluing on the seashells to the twine, you may want to cut the twine into different lengths for this step.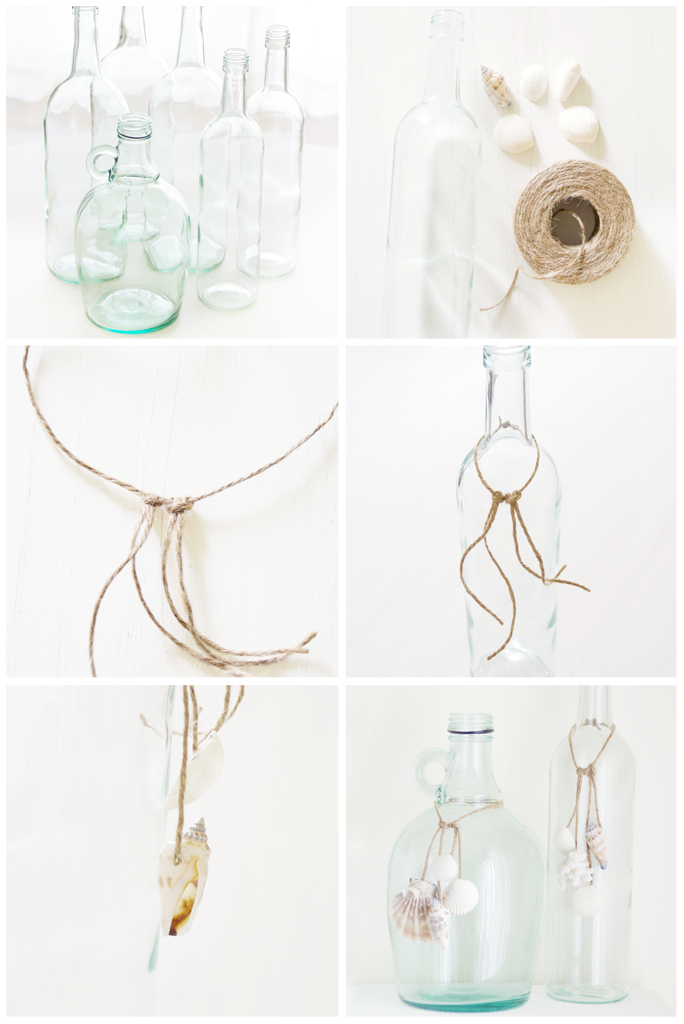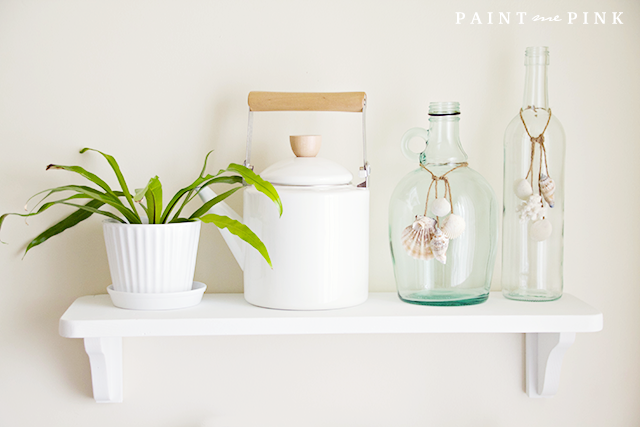 How darling do they look now? It's so simple and easy to make, right?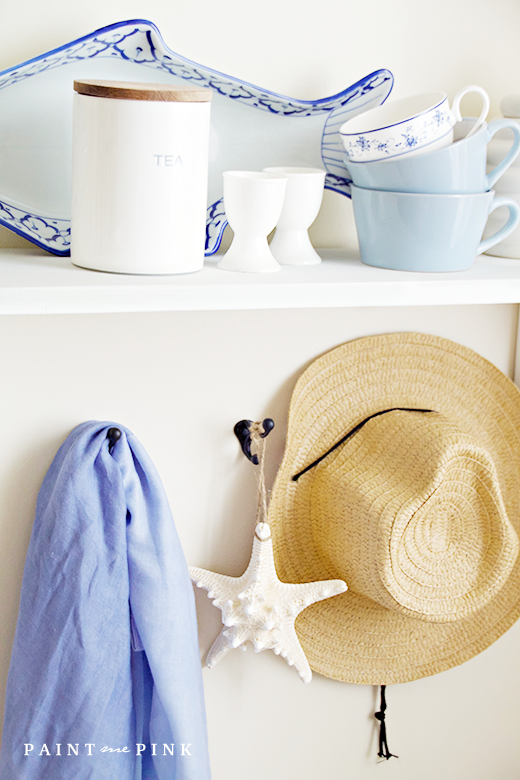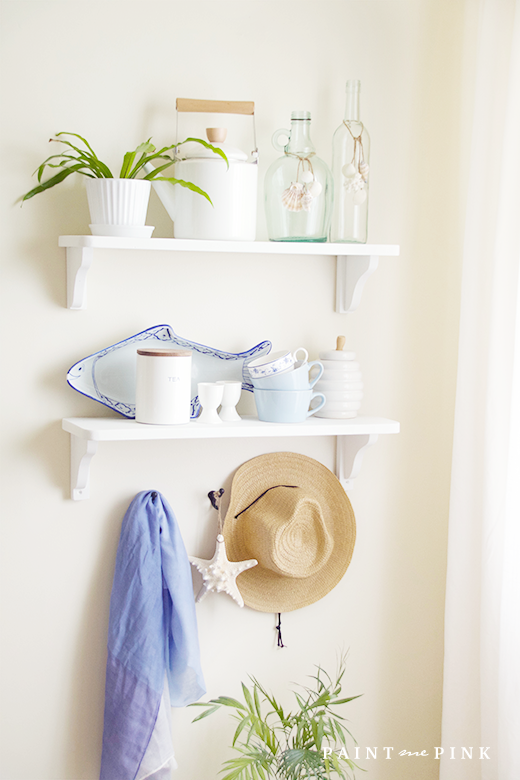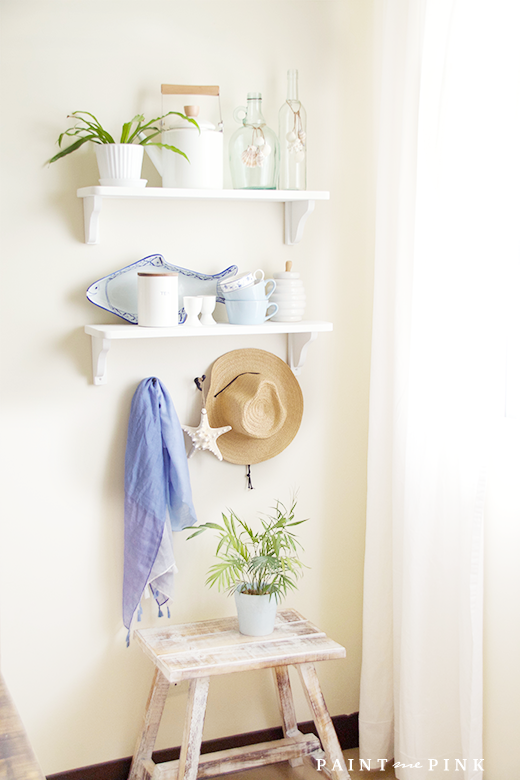 I hope everyone is enjoying their summer! I know we are!
xoxo,
-Norma