Love decorating for fall early? Here are some simple ideas to get you ready for those warm and cozy fall vibes.
Our time in San Diego, CA, is ending; this will be our last year celebrating the holidays here in our little Camp Pendleton military base home. We've made so many great memories and had some amazing adventures.
I've had such a fun time decorating and making base housing a true home for us.
Where will our military journey take us next?
We may have an idea, but I will share it on Instagram when it's set in stone. Since this is our last fall here in sunny San Diego, I want to make it extra special because next year, around this time, we will be in the middle of moving.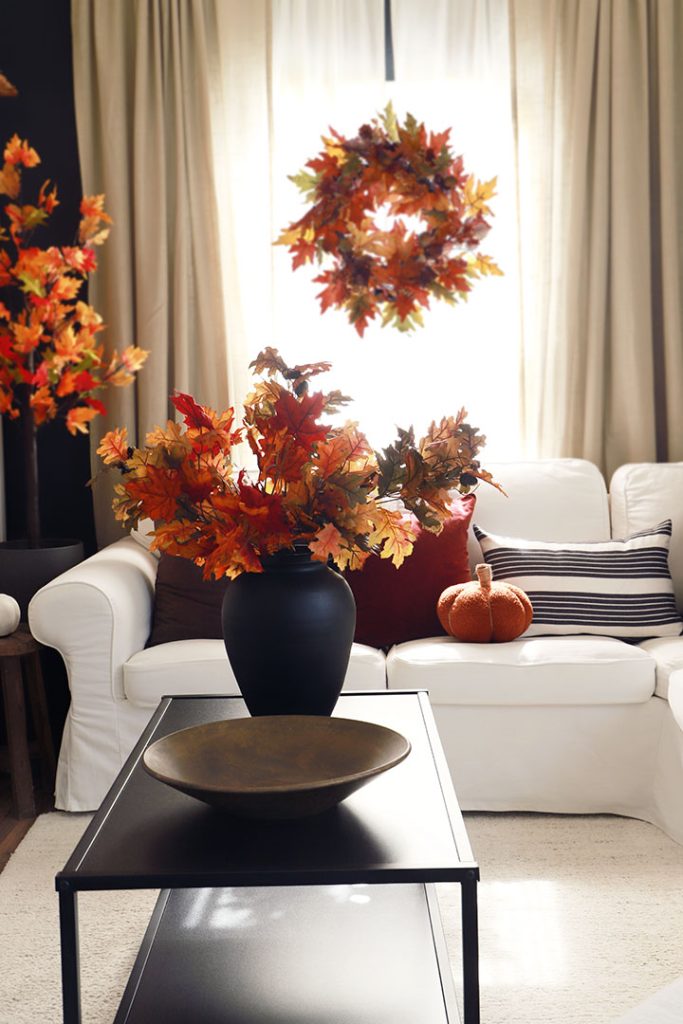 If you are coming from Kim's lovely blog, Shiplap and Shells, welcome; I'm so happy you are here! I love how Kim transitions her home from summer to fall!
I also wanted to thank my sweet friend Pasha from Pasha is Home for hosting this lovely Early Fall Inspiration blog hop.
For more Fall inspiration, make sure to check out the links at the end of this post!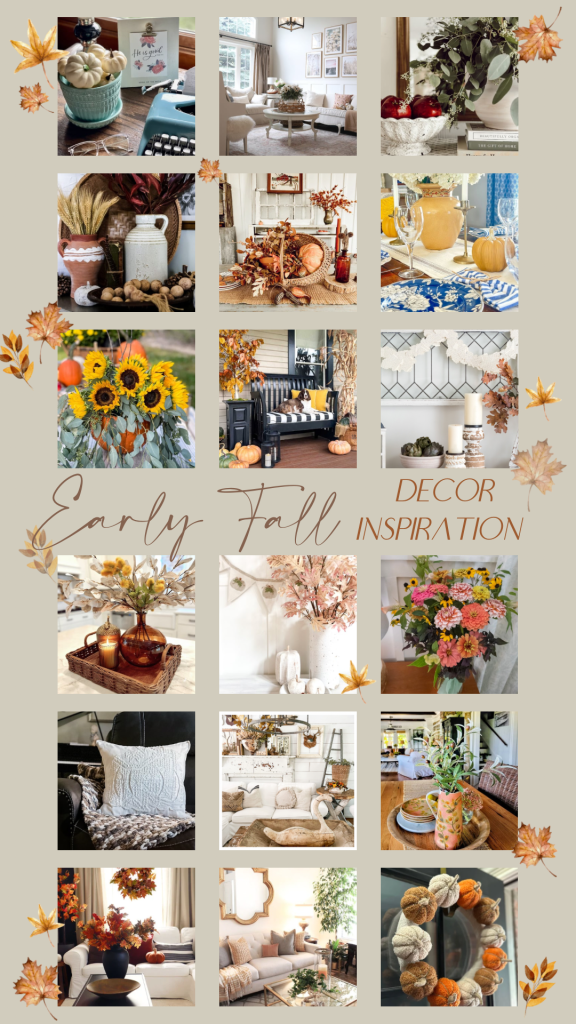 When is it the right time to start decorating for fall?
I believe that you can start decorating when you want. If you want to pull out your fall decor at the end of July, do so! If you want to wait until October, that's perfectly fine too. Do what makes you happy. There is no wrong or right way to decorate for the seasons.
Since I couldn't wait, I decided to start decorating for fall early this year. I usually start transitioning my summer home decor to fall during the last week of August, but I want to enjoy this season a bit longer this year and dove in early with decorating. It wasn't even mid-August when I started decorating. And you know what? I love it! It may be 80 degrees outside, but the inside of our home is all about the cozy fall vibes. Since it's still early in the season, I will add more fall decor in the coming weeks. Here's what I have so far; it's simple, and I love our home color palette this year.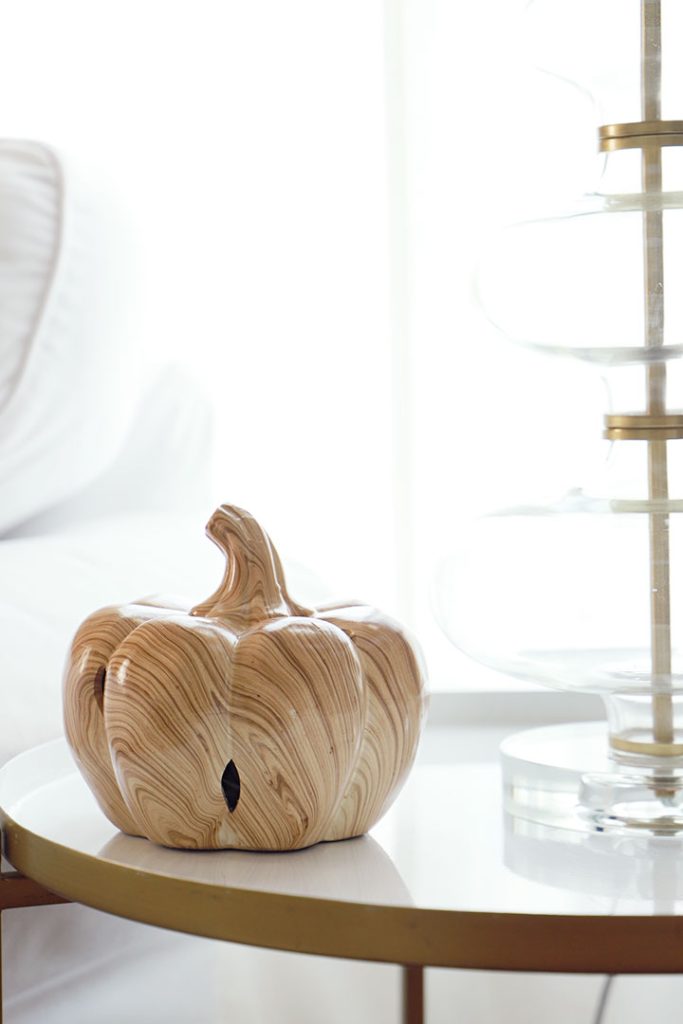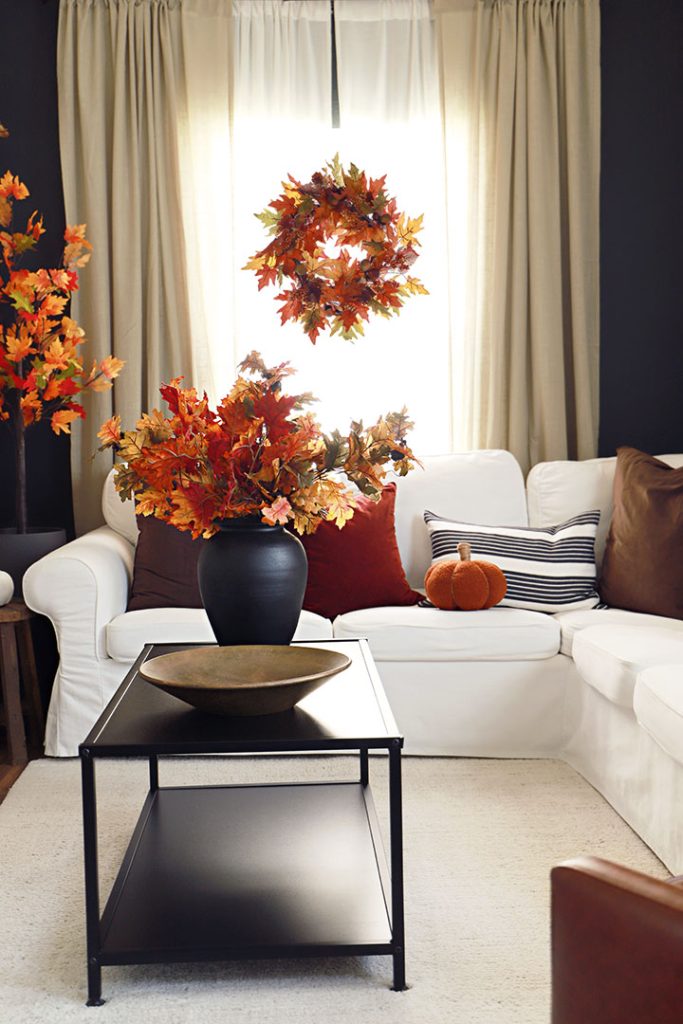 This year I decided to decorate with traditional autumn colors. Oranges, reds, yellows, browns—these colors spoke to me this year. I aim to add more autumn foliage, twinkle lights, and pumpkins.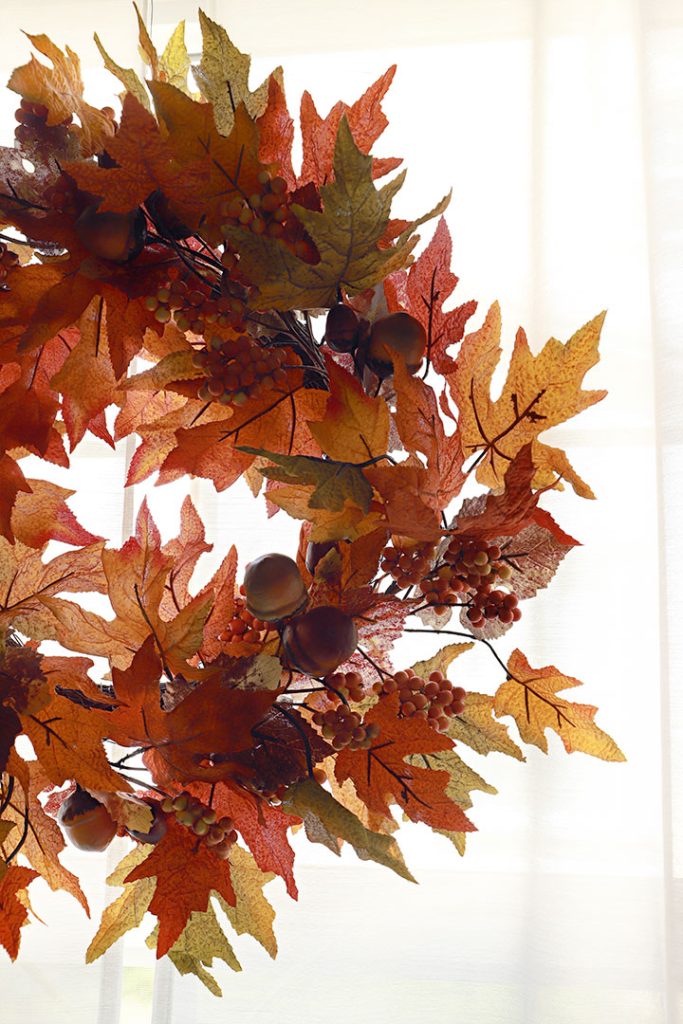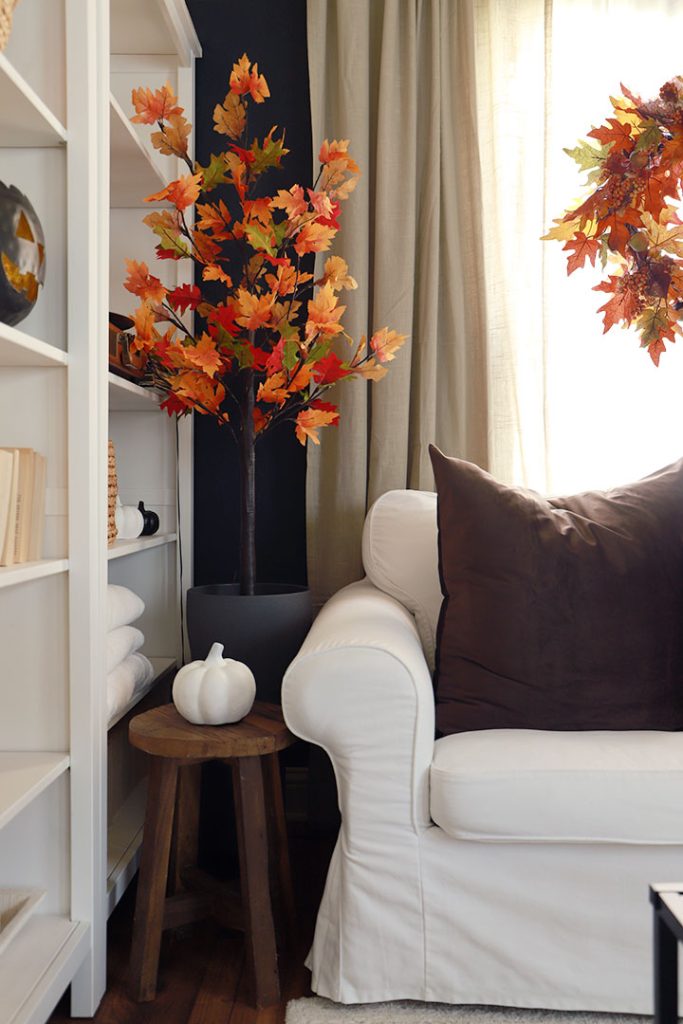 I bought a new wreath and an artificial fall tree. I've wanted an autumn tree for years but never bought one. This year I went for it, and I'm in love. I can't believe I've waited this long to buy one!
If you don't have an artificial fall tree, I recommend getting one.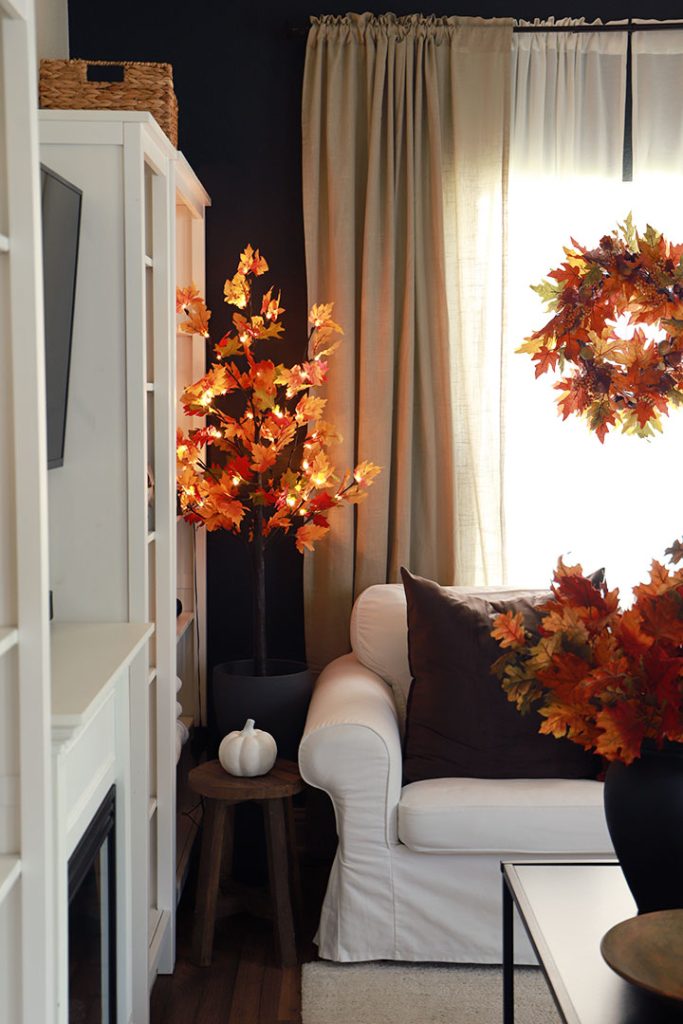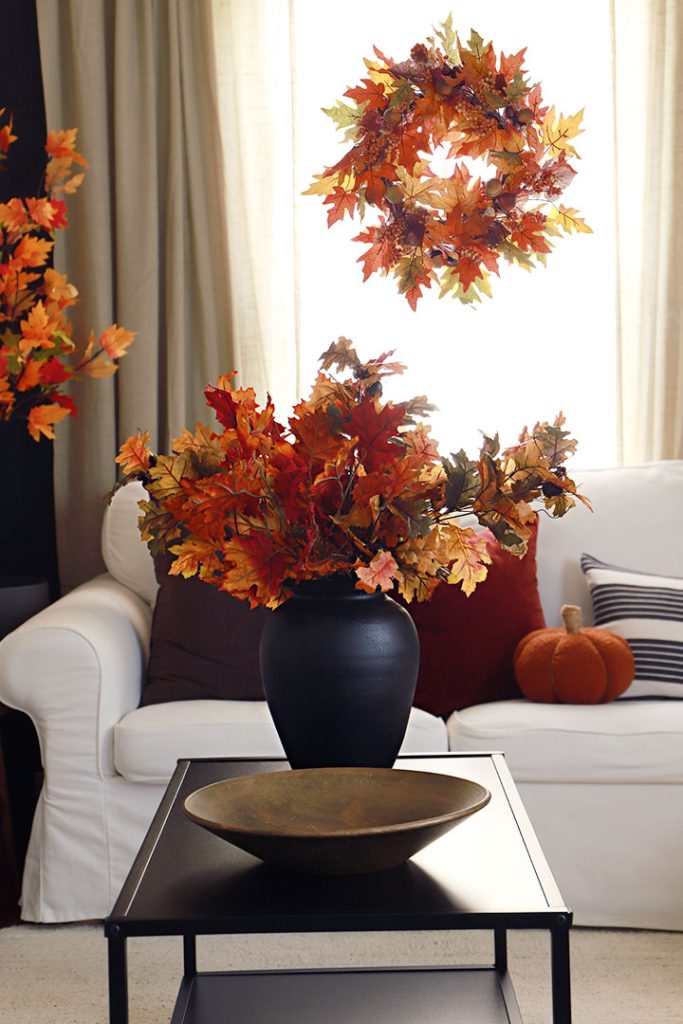 I displayed a few ceramic white pumpkins throughout the house. I mainly focused on the faux foliage. I may not have a lot of fall decor out yet, but it's a start, and I love how it looks so far.
I can't believe our time in this home is slowly coming to an end. I will forever cherish the memories we've made here.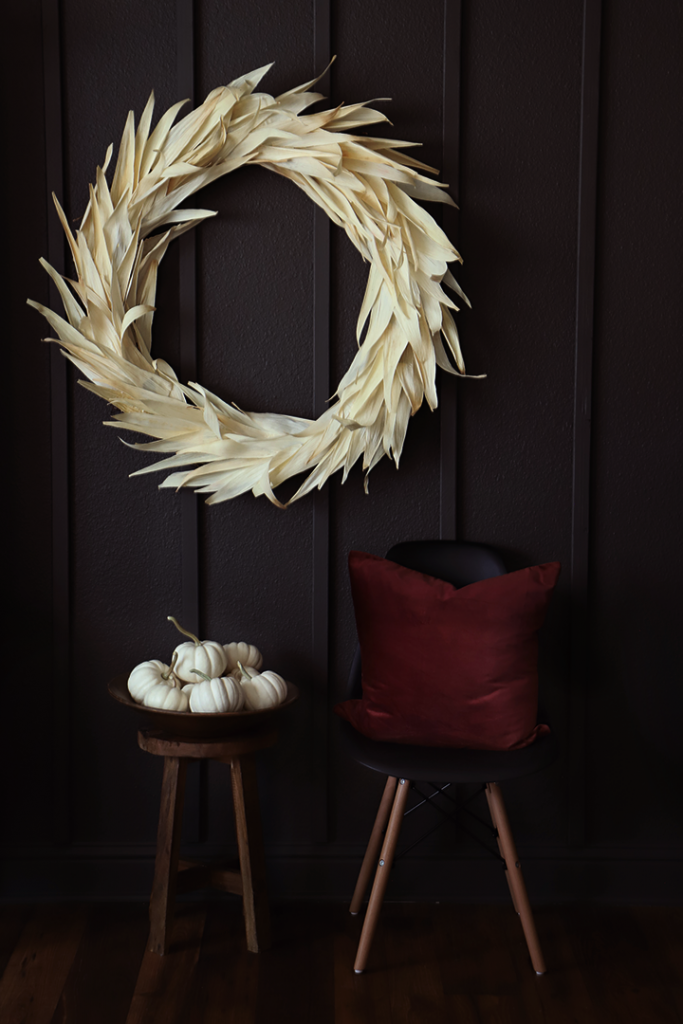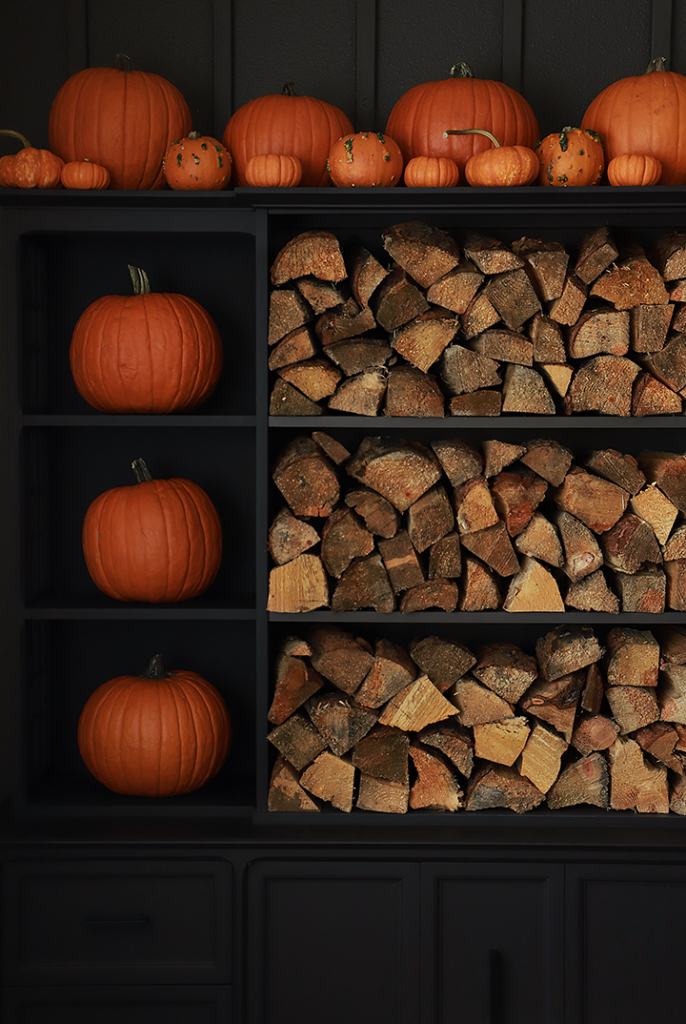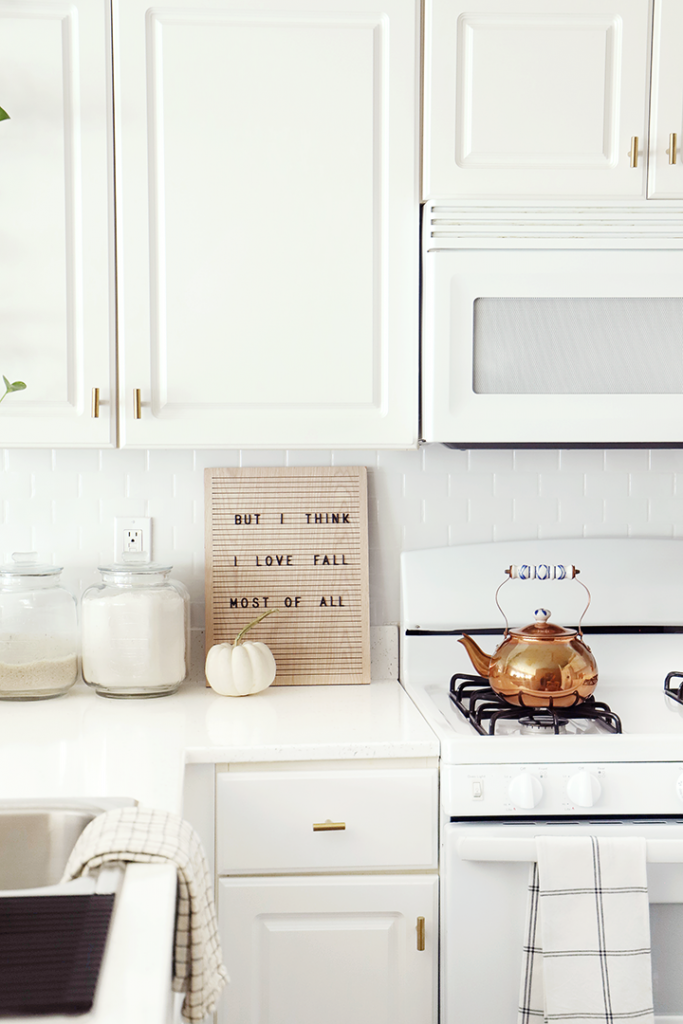 For more early fall inspiration head on over to my sweet friend, Marty's blog, A Stroll Thru Life! Her simple touches of fall are truly beautiful!
I hope you get the chance to check out all the lovely fall inspirations below!
xoxo, -Norma
Early Fall Inspiration From Fellow Bloggers
Easy First Touches of Fall Decor // White Arrows Home
Neutral and Natural Fall Home Tour // Willow Bloom Home Blog
Simple and Charming Minimalist Fall Decor Ideas // Eleanor Rose Home
Fall Decorating on a Budget: Easy Ideas for a Cozy Home // Cottage on Bunker Hill
25 Creative Fall Decoration Table Ideas for Your Home // The Ponds Farmhouse
How to Create a Festive Fall Table Setting // Cottage in the Mitten
6 Easy and Affordable Fall Centerpieces That You Can Make Yourself // White Lilac Farmhouse
How to Make a Stunning DIY Faux Fall Tree That Looks Real // WM Design House
How To Make A Fall Book Page Leaf Garland // Midwest Life and Style
5 Ways To Cozy Up Your Kitchen This Fall // She Gave It A Go
Favorite Faux Fall Stems for Your Home this Year // Pasha is Home
Easy Fall Flower Arrangement // Sand Dollar Lane
Easy Fall Pumpkin Pillow Cover DIY Using A Vintage Chenille Bedspread // Southern Crush at Home
Simple Ideas for Decorating Fall Living Room Centerpieces // Robyn's French Nest
19 Easy Ways to Transition Your Home Decor From Summer To Fall // Shiplap and Shells
Early Fall Decorating // Paint Me Pink Blog
Transition Summer To Fall With Simple Changes // A Stroll Through Life
Easy Fall Wreath For Your Front Door // Amy Sadler