Last year I made handmade ornaments for our Christmas tree. And each ornament was inspired and dedicated to the loved ones we've lost over the years. These sweet little bird houses were dedicated to Great Grandpa Mario who loved making and painting birdhouses. His birdhouses had amazing detail work and beautiful sceneries painted on them.
I wanted to dedicate these snowy birdhouses to him. They are simple but they look beautiful on the Christmas tree. This is a simple craft that you and your little ones will enjoy making together.
My sweet little Juliet and Scarlet helped out so you will see their tiny little hands and fingers in some of the photographs.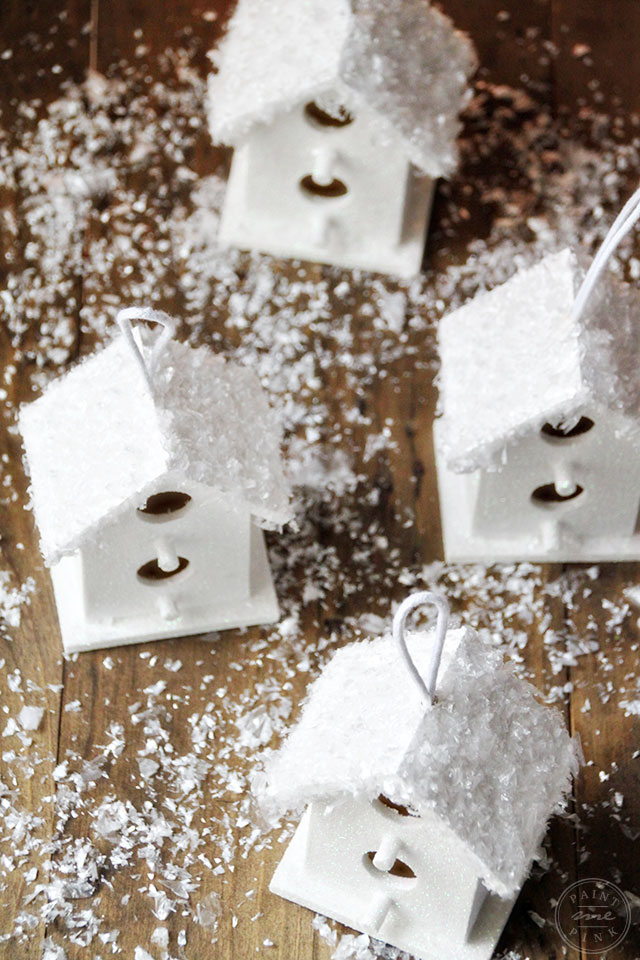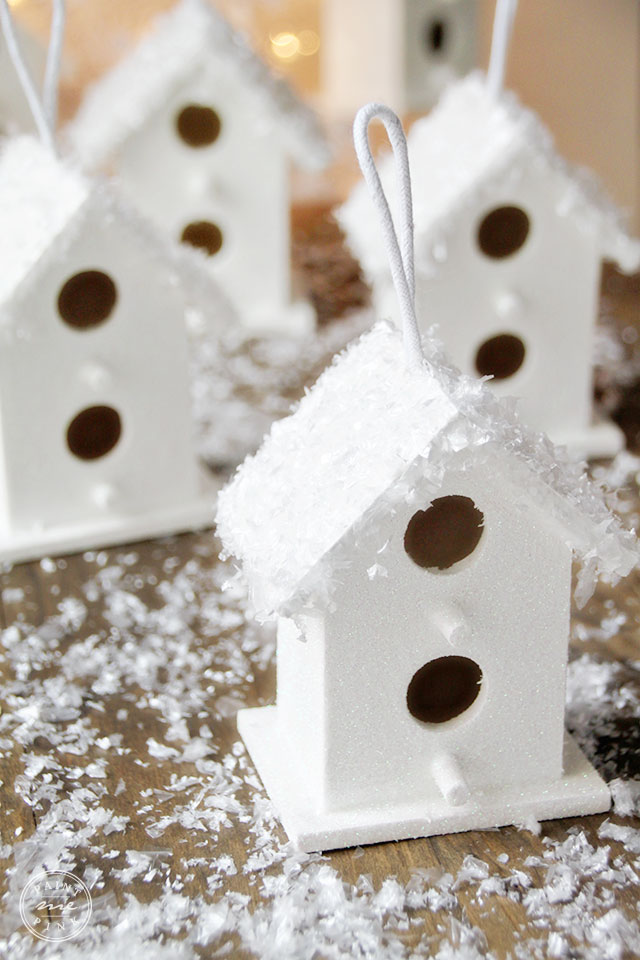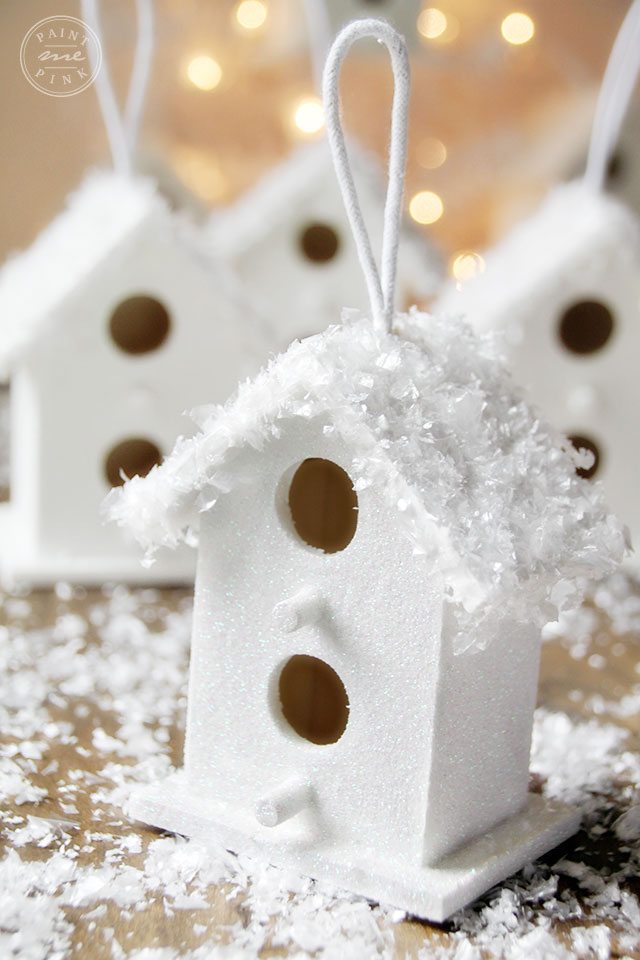 Materials Needed:
Wood Birdhouse (you can purchase these in any craft store)
Mod Podge
Fake Frosty Snow
White Acrylic Paint
Small Foam Brush
Paint Brush
White Glitter (I used Recollections Extra Fine Glitter in the color Glitz)
Steps:
1. Paint the birdhouses white or color of your choice.
2. Let paint dry then apply Mod Podge to desire areas on birdhouse, using foam brush and sprinkle glitter over it. Work in small sections.
3. After adding glitter to your desire areas, apply Mod Podge on the roof and sprinkle the fake snow over it. You may want to tap down on the snow to make sure it's sticking to the Mod Podge.
4. Allow your birdhouses to dry completely before hanging them on your Christmas tree.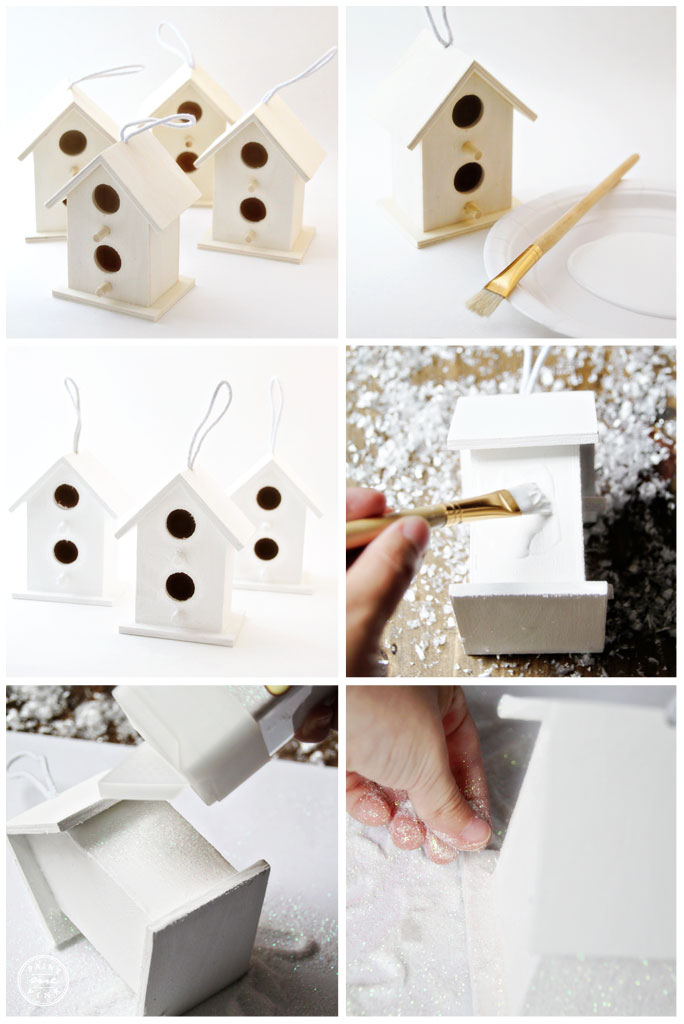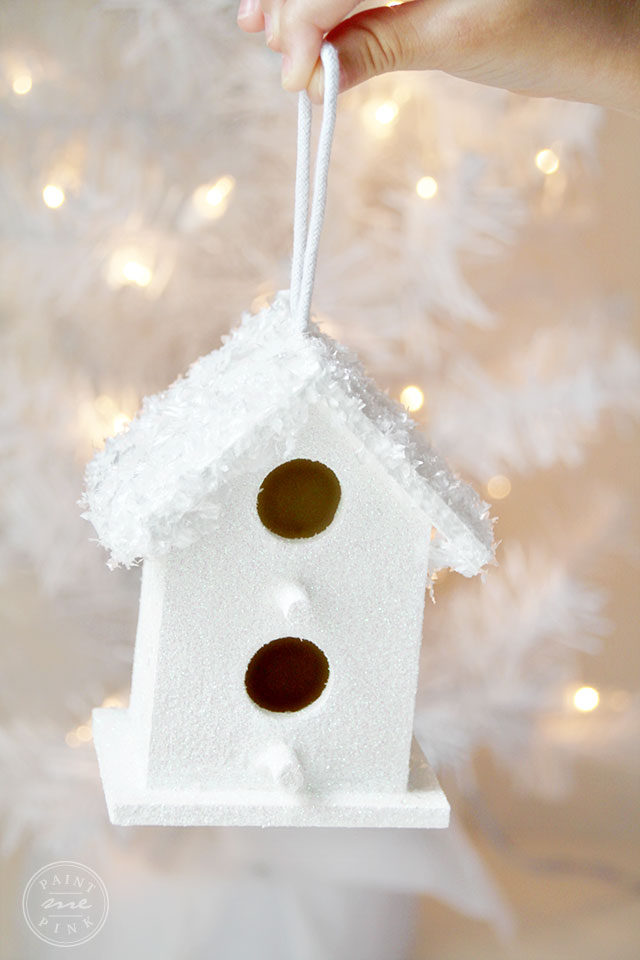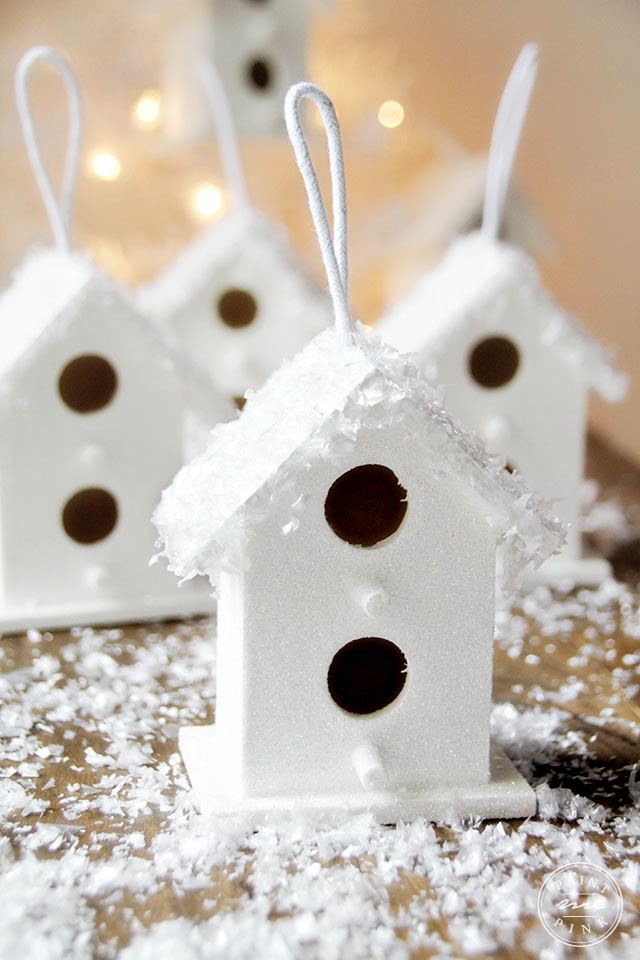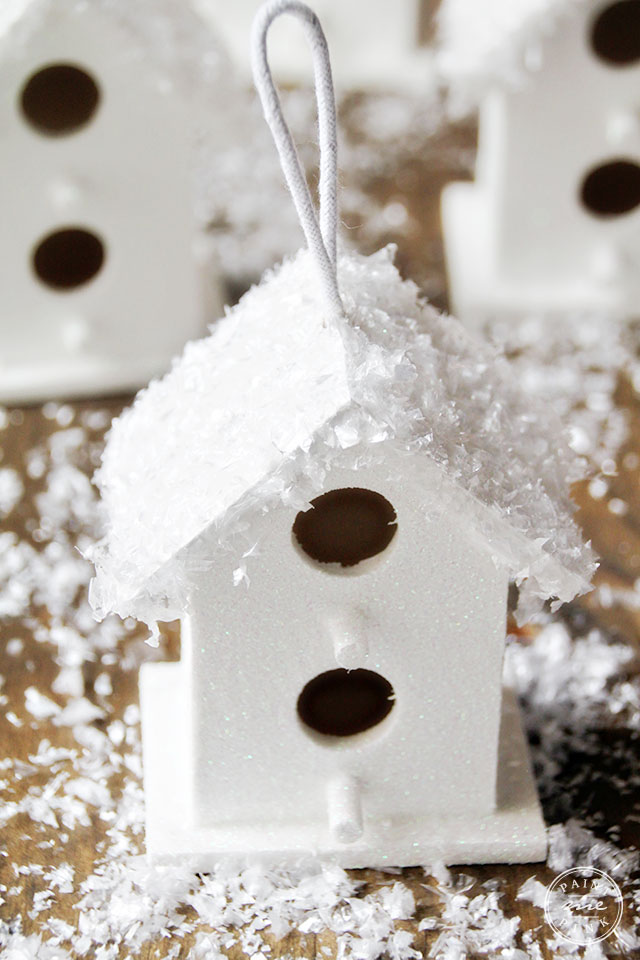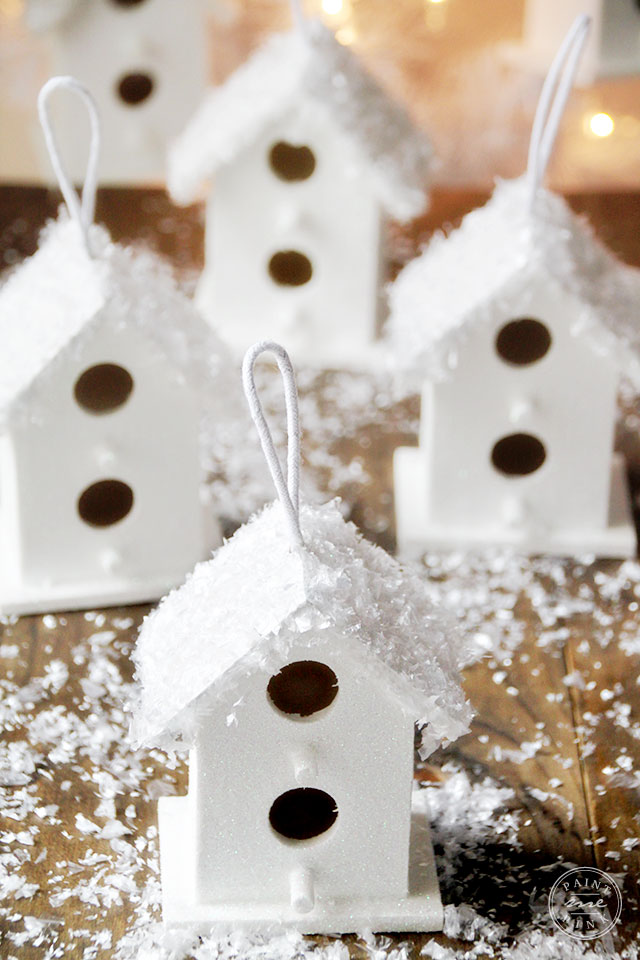 That's it! Super simple and beautiful.
– Happy Holidays –
~Norma