It's the beginning of a new year and finally our Christmas decor is all packed away. I love the Holidays, but I also love it when they're over. Believe it or not, I really look forward to cleaning my home during the last days of December. 
To tell you the truth, I'm one of those people that actually enjoys cleaning and I can't fully relax until everything is in it's place or else I feel stressed out. Once our Christmas decor was packed up and stored away our home felt so empty and lifeless!
That gave me motivation to start the new year with an airy, yet still cozy, and clutter free living room. For us, the living room is one of our most used rooms in our home. It's where the kids run around and jump on the couch (believe me it's true!), where we play board games, come together as a family, and binge watch Netflix. When we first moved here we knew that we were going to sacrificing a bit of space… A LOT of space actually. To me the space felt cozy, but to my husband it felt rather small. Either way we needed a home and I knew we were going to make it work for 3 years.
This living room is so much smaller than our last one and when we moved in we decided to start from scratch and create the living room we always wanted. We loved each of the pieces in our previous home individually, however it never truly felt like it all came together for us. To save money we decided to paint the big furniture pieces white then we sold whatever we had left. That gave us a clean slate.
We knew white was going to be a risky color to work with because with three young kids, spills and dirty hands are bound to happen. So we made sure that everything we bought had removable covers, was easy to wash and easy to clean. So far the kids have been real good with all the white around the house, I feel like they have adapted to it lol.
I know it's still winter, but here in Southern California winter really doesn't exist. So here's my version of a cozy clutter free winter living room.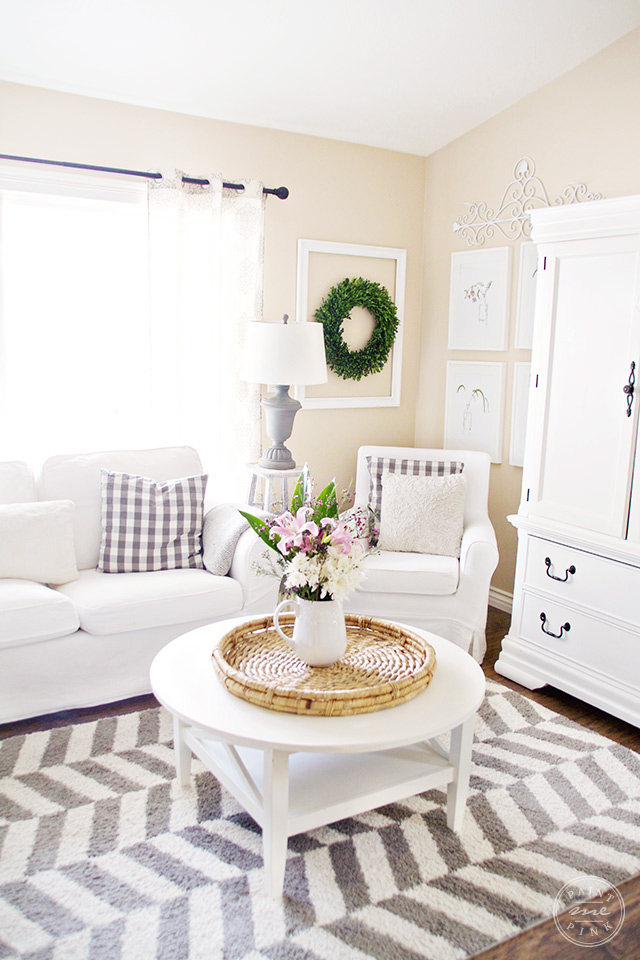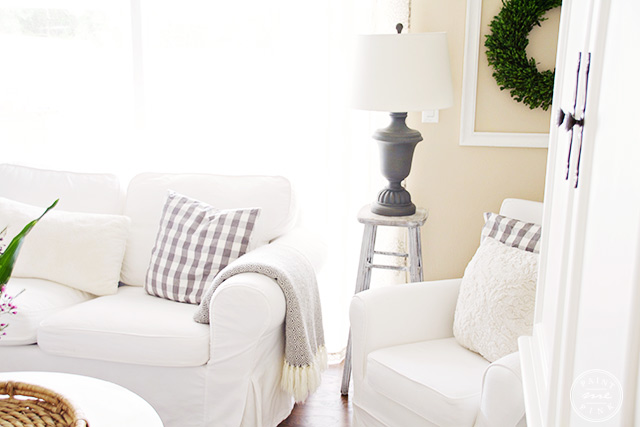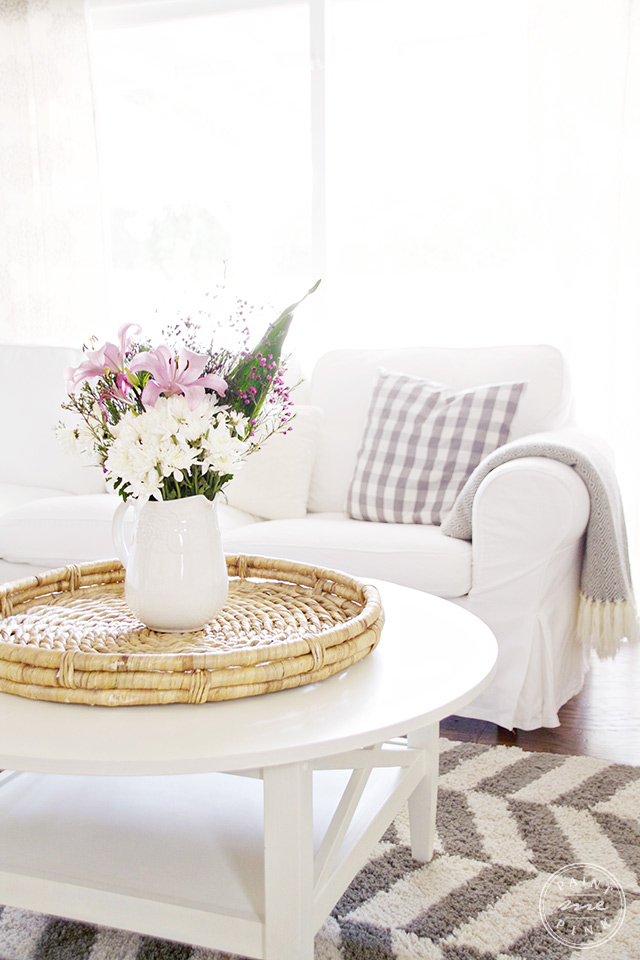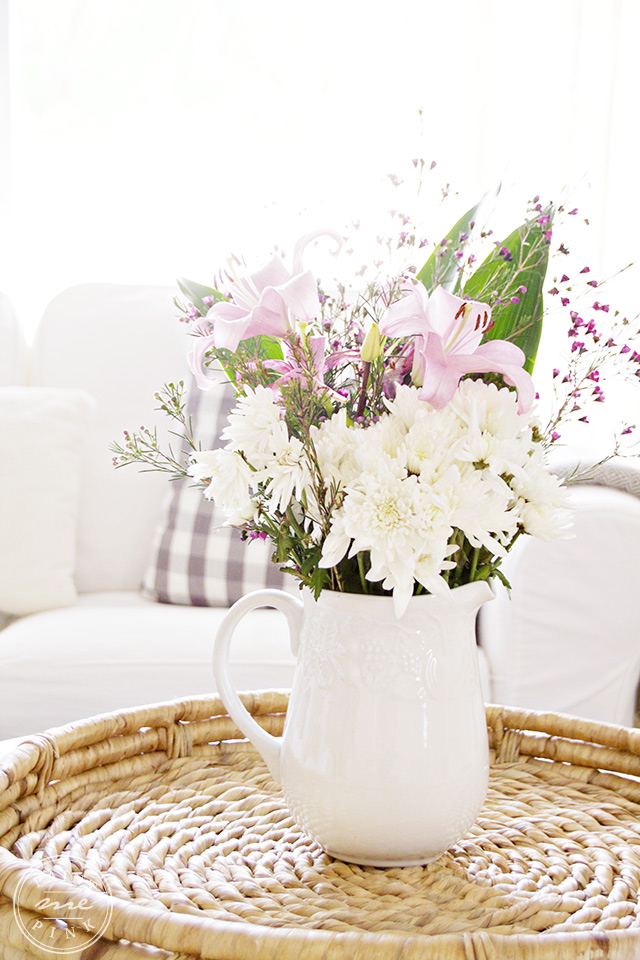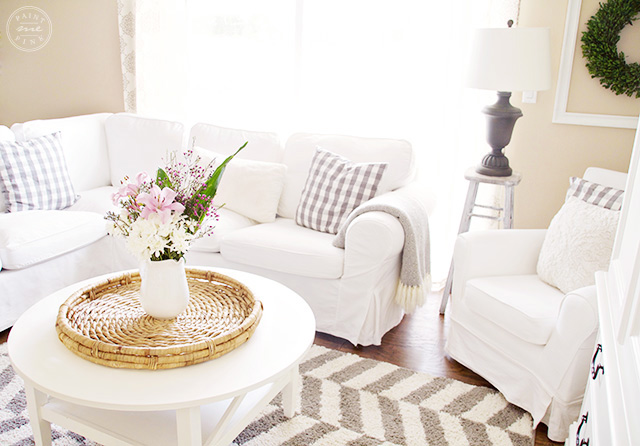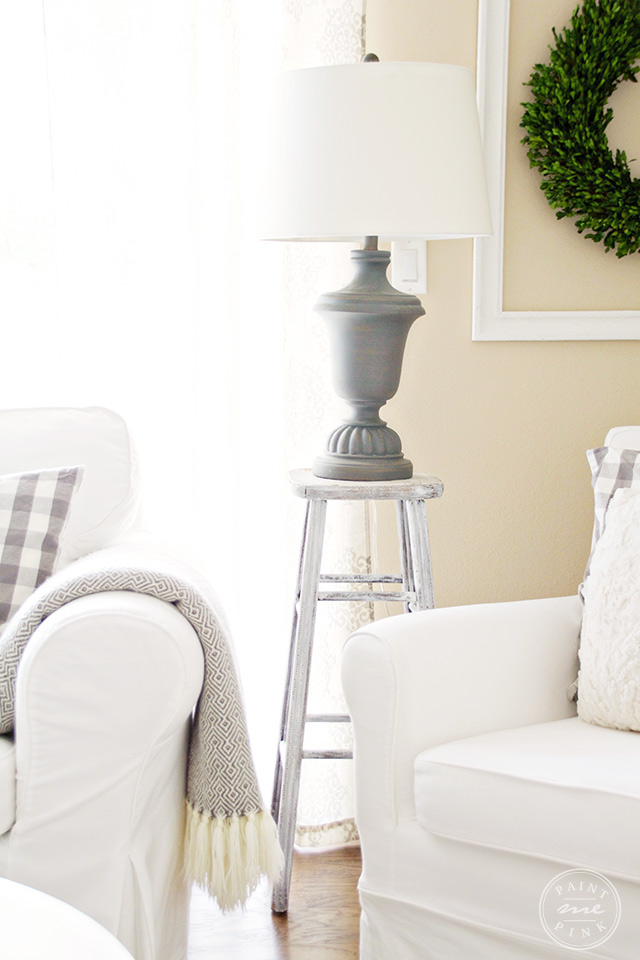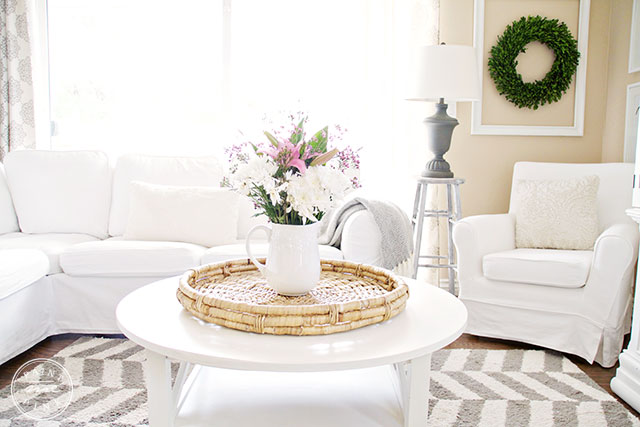 XOXO,
Norma