Today I'm sharing with you a simple print that means a lot in our household. My husband is an active duty Marine, and I couldn't be more proud of him. From the first time, he stepped onto the infamous yellow footprints at age 18 to now at age 34 he's still keeping up with the younger generation of Marines, this journey of his will never be forgotten.
You would think that our home would be decorated in all Marine Corps things, but it's not. We display a few things and if you were to walk into our home, you would never know we are a military family. Even though we don't display his medals, flags, or uniforms throughout the house, I always try to incorporate something of his.
I wanted to create a print that I could display throughout our remaining time in Japan. So, why not create something that's inspirational to us and many other military families.
Semper Fidelis is Latin for "always faithful," and has captured the spirit of Marines, past, present, and future, since the 1880s.
Being faithful is an important element of a person's life, in my opinion. And "Semper Fidelis" is more than just a military mantra; it exemplifies every honorable aspect of being human. Having faith means that there is always happiness to be found and it that there's a glimmer of good in this chaotic world.
Faith creates life by giving meaning to it and I think there's something really wonderful about that.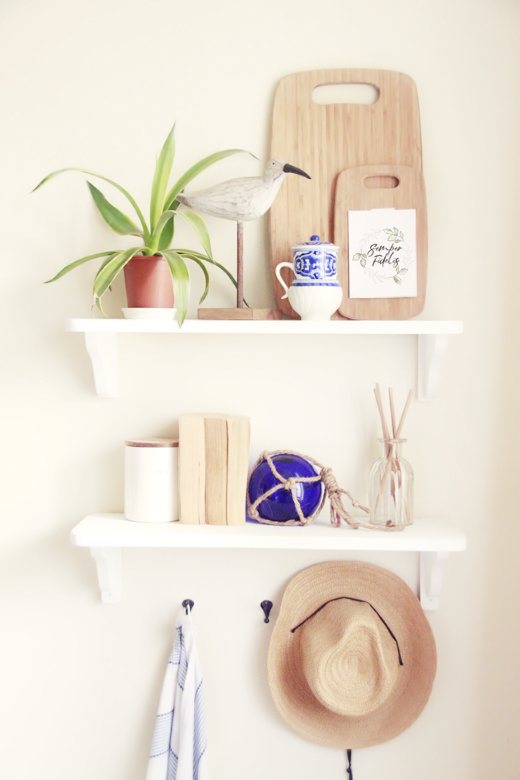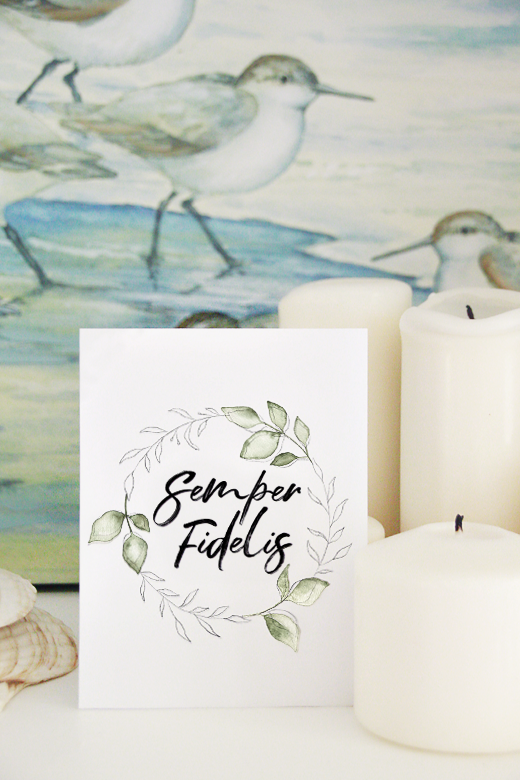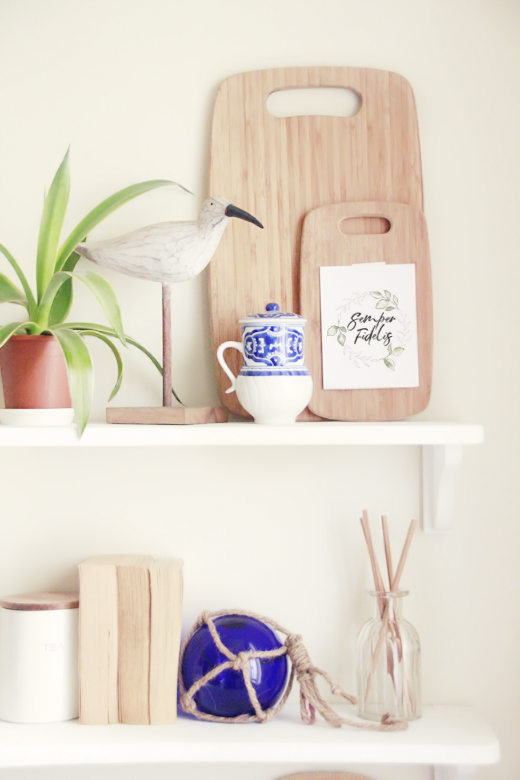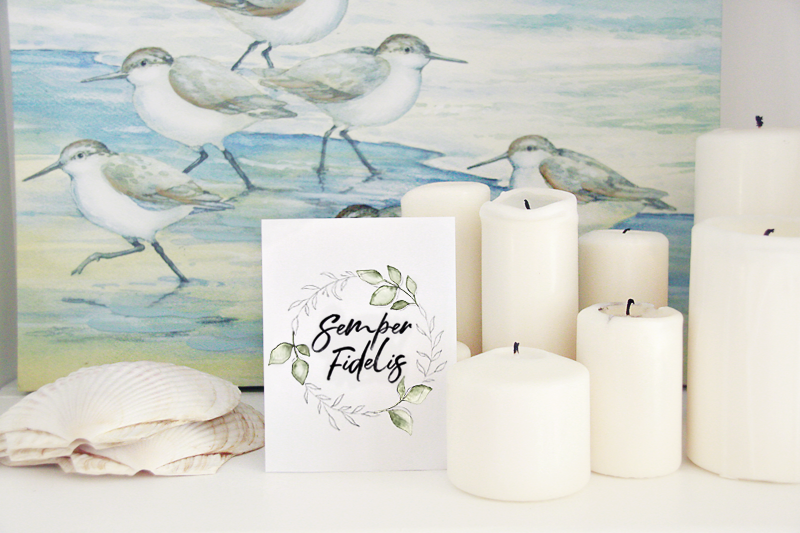 I would love to see how you display your lovely print. You can tag me on Instagram @paintmepinkblog.
Download Semper Fidelis Print – HERE.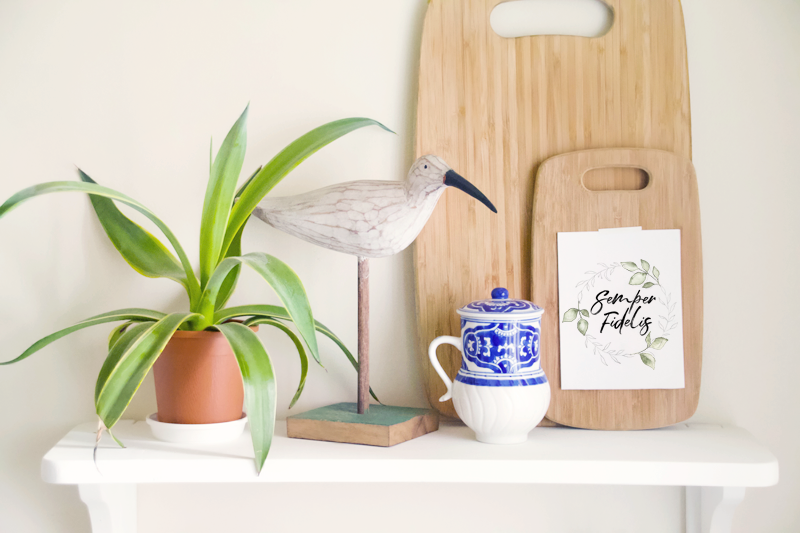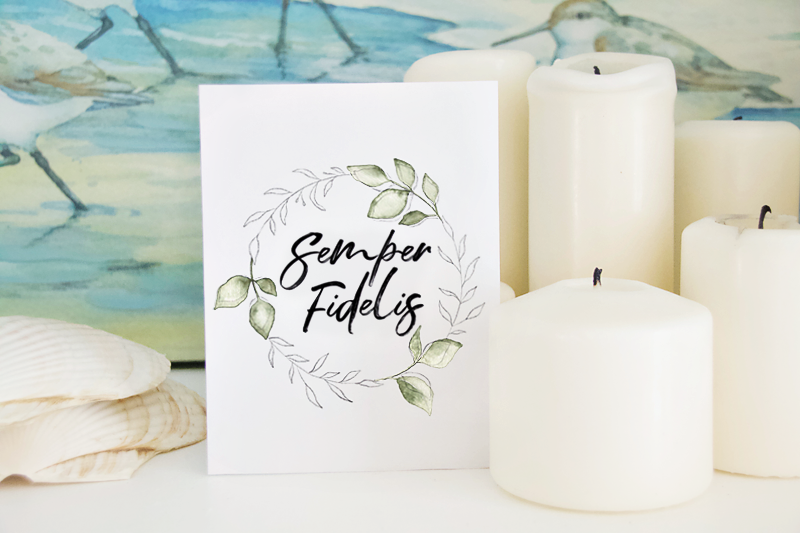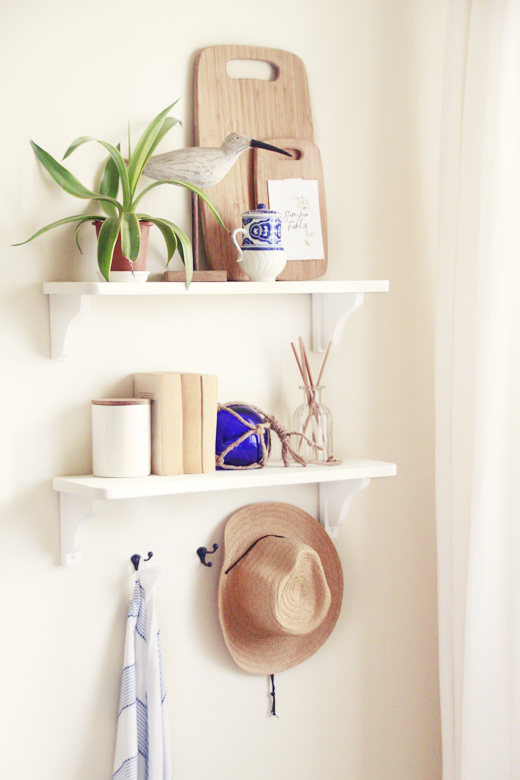 Even though I don't share much on our military lifestyle, I have so much respect for all the men and women who serve in our military.
xoxo -Norma
 Also, make sure you check out all the wonderful FREE printables below!! A huge thanks to Kristen of Ella Claire for hosting this free printable hop! And did you know that her grandfather was a Marine!
Ingredient Substitutions List by Ella Claire | Homemade Lemon Curd Labels by Happy Happy Nester | I'll Wash You Dry by Zevy Joy | Plants on a Shelf Watercolor by Craftberry Bush
Nature Board Vintage Printables by Town and Country Living | Kitchen Measurements by anderson + grant | DIY Linen Spray and Printable Labels by Clean and Scentsible | Colorful Abstract Art by Jennifer Rizzo
Definition of Home by Home Made Lovely | Pineapple Print by Making Home Base | Home Sweet Home by Lolly Jane | Balanced Coffee by Taryn Whiteaker
Home is Where you Park it by Tidbits | Watercolor Lemon Series by The Happy Housie | Watercolor Plant Printable by Nest of Posies | The Garden Journal by On Sutton Place
Semper Fidelis by Paint Me Pink | Hand Painted Feathers by Twelve on Main | They Broke Bread in their Homes by Live Laugh Rowe | Laundry Co. by My Someday in May
Potted Herb Watercolor Prints by Nina Hendrick