Potato Chip Rock, San Diego
Last Friday, we had a sunset hike planned to Potato Chip Rock. As you all know I'm a planner and I do all the research before heading to any destination we go to. Simply because I want to be prepared; what to bring, how hard it's going to be, how long it's going to be to get there, shoes, tripod, food, etc! I do this especially if we are taking the kids with us. I wasn't going to blog about this hike but after what we went through… I want to give you a heads up and I would love for you to get even more out of this hike.
First things first, there are different trails you can take to get to Potatoe Chip Rock.
Trail 1 Poway Wilderness Picnic Area Trail: 14644 Lake Poway Rd, Poway, CA 92064 (8 miles)
Trail 2 Mt Woodson Trail: 16310 CA-67, Ramona, CA 92065 (5 miles)
Trail 3 Fry-Kogel Trail: Fry-Kogel Trail Poway, CA 92064 (7 miles)
Today, I'm sharing our experience hiking the Mt Woodson Trail to Potato Chip Rock, which is 2.5 miles each way. There are so many great hiking trails here in San Diego and most of the popular hikes are easy to access, they are well maintained, and offer great views of the city. Mount Woodson however, rewards you with a photo opportunity at the top in the form of a potato chip-shaped rock. Potato Chip Rock is one of the most photographed landmarks in San Diego County. As the planner that I am, I decided that five miles would be better for the kids instead of the eight-mile scenic trail that starts from Lake Poway.
First, you will have to park along SR-67 there will be some signs to guide you to the starting point of the trail. From the information I got online it was mentioned that the Mt Woodson trail was a long uphill trail, which again, I was okay with. I thought to myself "we are all pretty fit to take on the trail", but as we started the hike, and I kid you not we were only 200 meters into it when this trail turned straight UP! and we started hurting right away. This trail had no flat spots, it was literally uphill the whole way. This 2.5 trail is paved and STEEP STEEP STEEP all 2.5 miles!! I seriously thought it was some kind of cruel joke lol Non of the sites I visit really explained how difficult this trail was going to be. We were definitely not prepared for this cruel 2.5 steep uphill exercise lol
Since we hiked up during the evening, there were a few shaded spots, but I can guarantee you will have the sun blasting down on you during the whole hike. Definitely wear hats and sunglasses. I cannot express enough how difficult this hike is. You are going up in elevation, if you are not accustomed to high elevations you will be out of breath and our daughter had a nose bleed from the high altitude. We had no toilet paper or baby wipes so I had to take off my leggings and use them for the nose bleed (good thing I was hiking in a dress lol). There are NO bathrooms on this hike! Prepare yourself for that! Remember this is a 5-mile hike which will take you about 3+ hours or longer depending on how many times you stop along the way for breaks.
This trail is very scenic and well-marked, there are some points where you want to take a break and marvel over the gigantic boulders and flowers. Halfway through the hike, Derrick had to carry Scarlet a few times because she was hurting, I honestly don't know how the kids and I made it to the top. I could tell my Husband had serious doubts that our kids were going to make it but I guess we just picked the right day because they seemed to be having fun, however, I would say this is NOT kid-friendly. I would definitely take that into consideration. Who knows maybe the Lake Poway trail is much easier but again we wouldn't know, maybe when we recover from the five-mile trail, we'll tackle on the eight-mile lol
After all your hard work and finally arriving at the top, you will find a gathered crowd at Potato Chip Rock. Waiting for your turn is like waiting in line in front of a tourist trap. Getting to the rock is very tricky and you will definitely need help! You may need a boost getting up on the first boulder then you have to hop or if your tall you can lower yourself down from the first boulder to the one in the picture. It sounds easy enough right but it's not. My husband had to help me up just to get on top of the first boulder and then help me the rest of the way. It's not easy when you have a line of people waiting for their turn and you are trying to create a magical picture for yourself lol. Once you are on top of Potato Chip Rock there's a drop off 45 feet! So please be careful and don't get to close to the edge.
If you are going to catch the sunset as we did, make sure you bring a flashlight! We didn't even think of bringing flashlights (so unprepared). After that sunsets it will be pitch black! It got dark so fast that it was extremely hard to see where you were going. Going 2.5 miles down a STEEP mountain is hard as well! Your feet are stomping down on the pavement and your toes are constantly rubbing against the tip of your shoes. Not fun and painful.
At the end of this hike, we were all tired, hungry, and exhausted. Will we do this hike again, probably not, I am glad that we at least had the chance to see the famous Potato Chip Rock. My husband says we should do it once a week, but he's a crazy.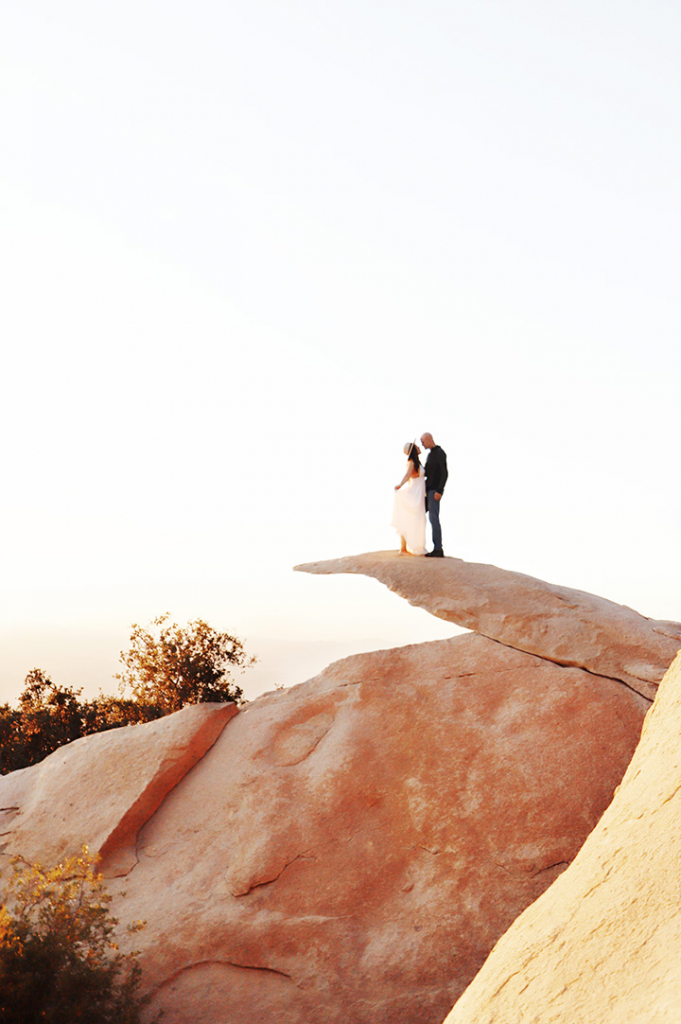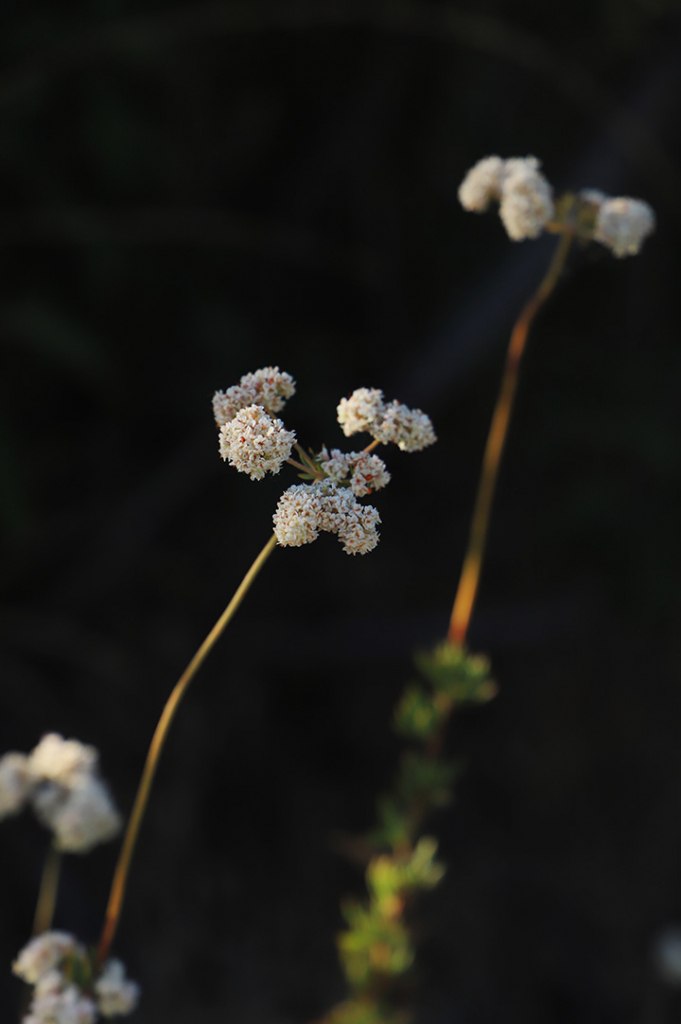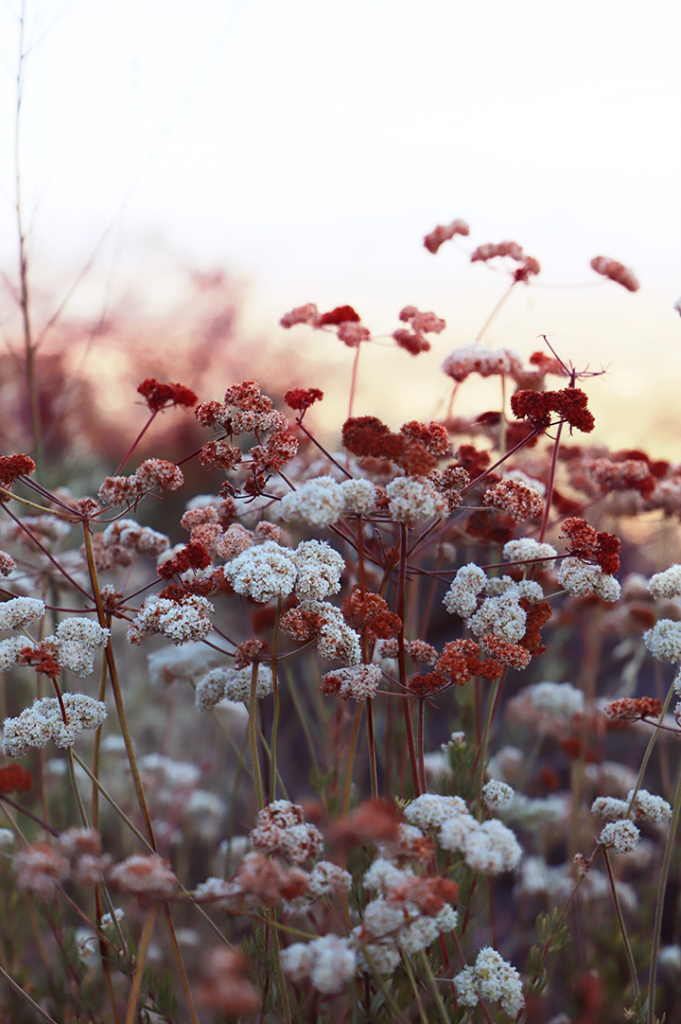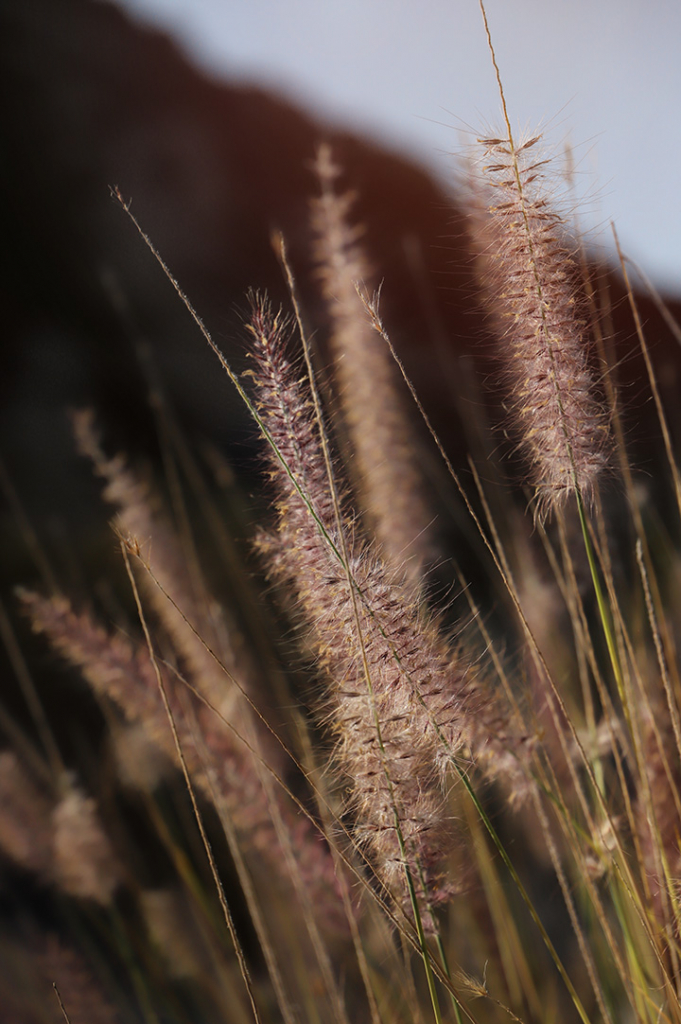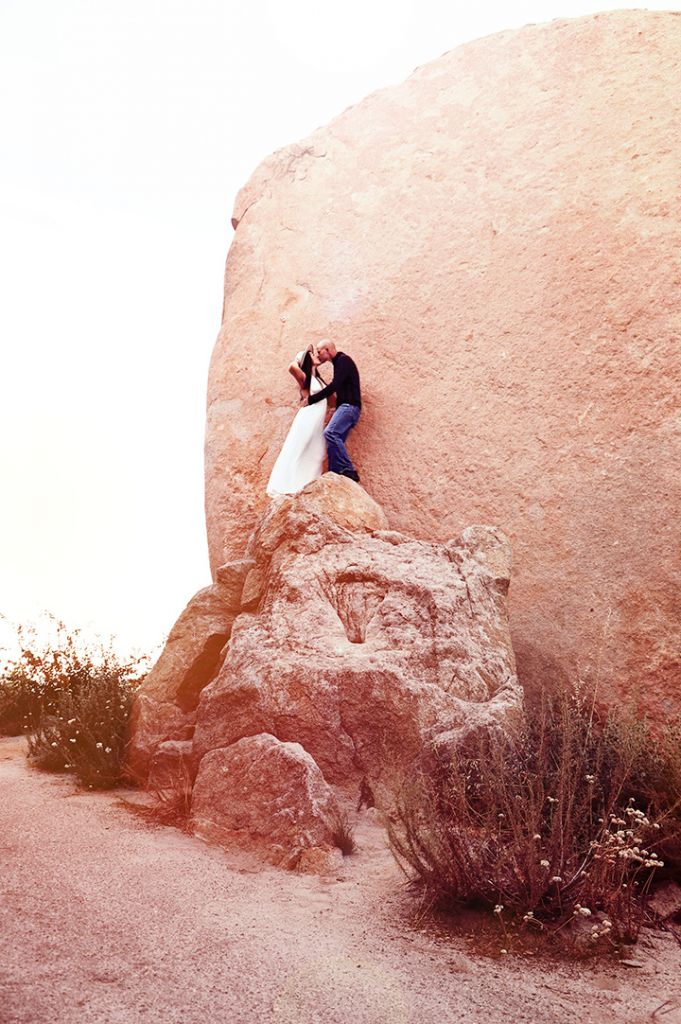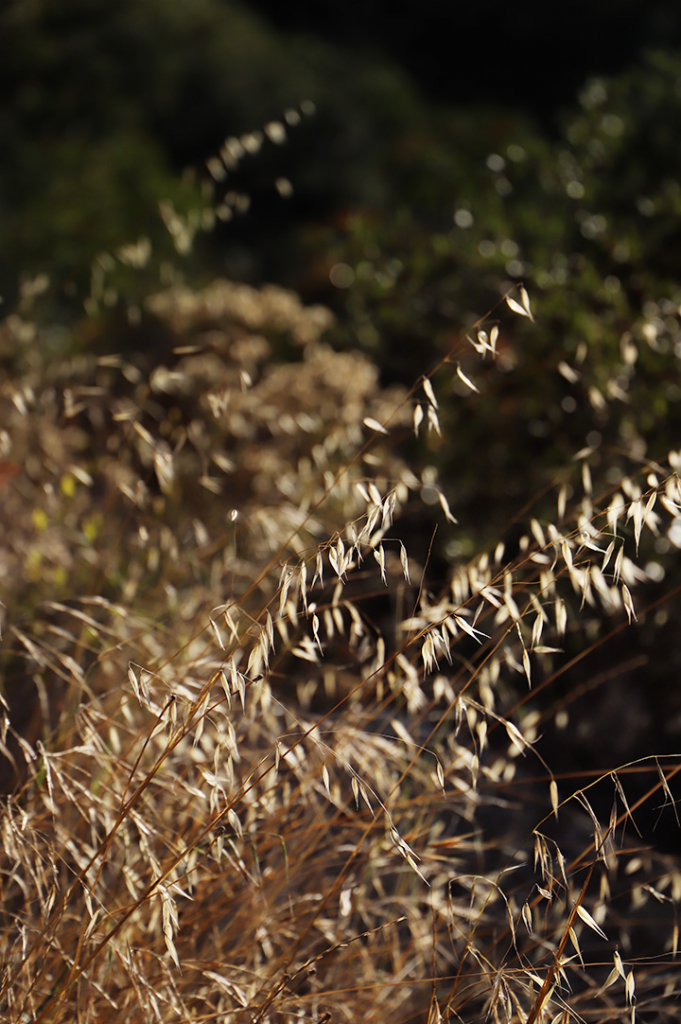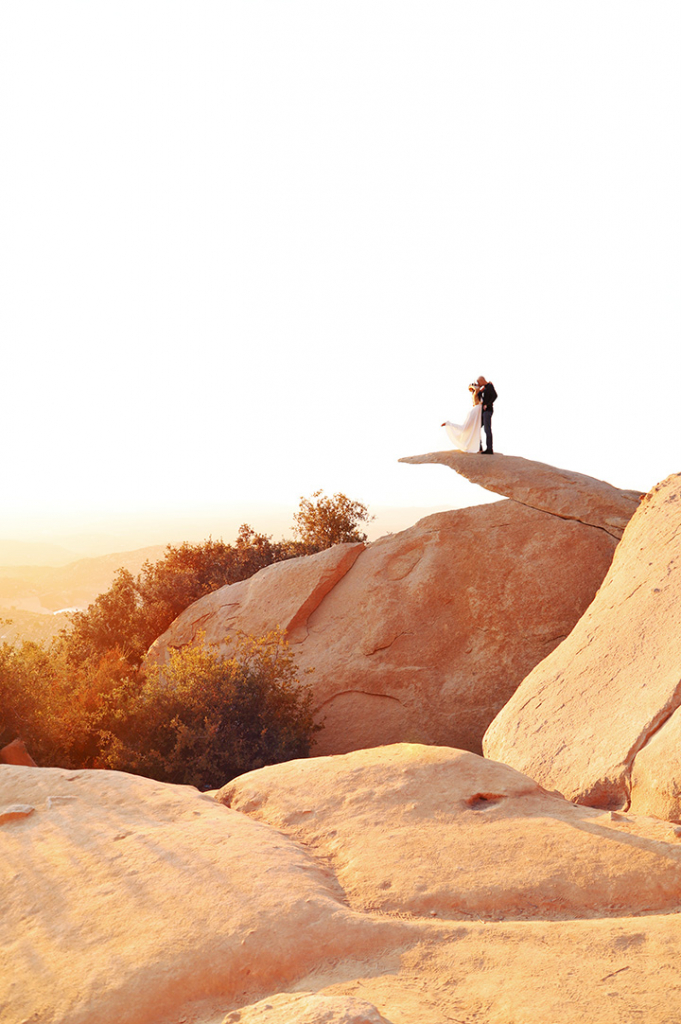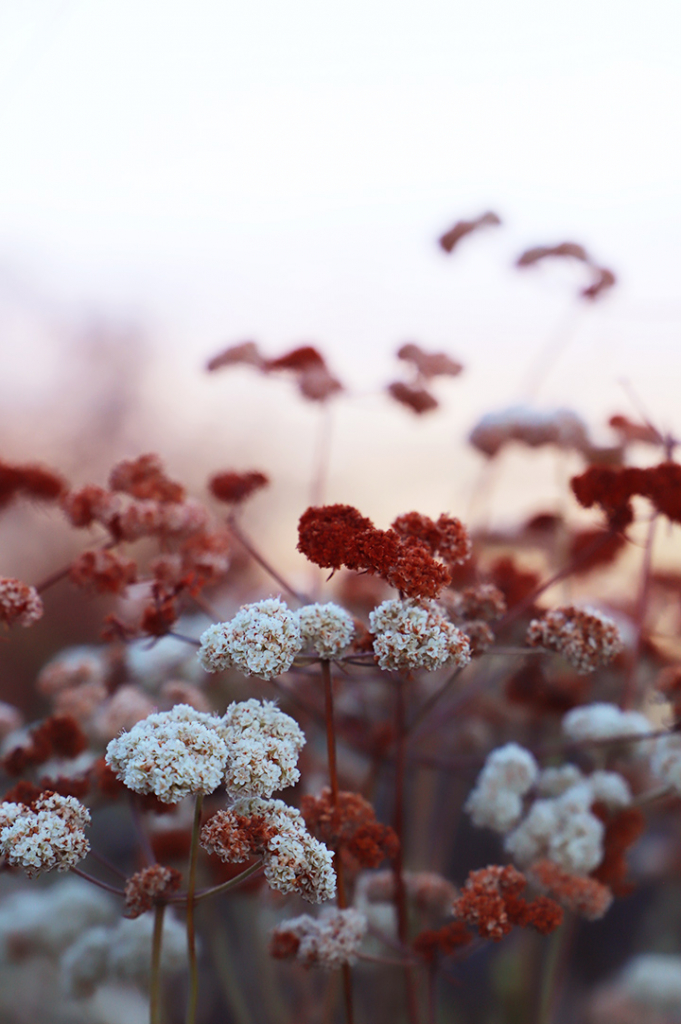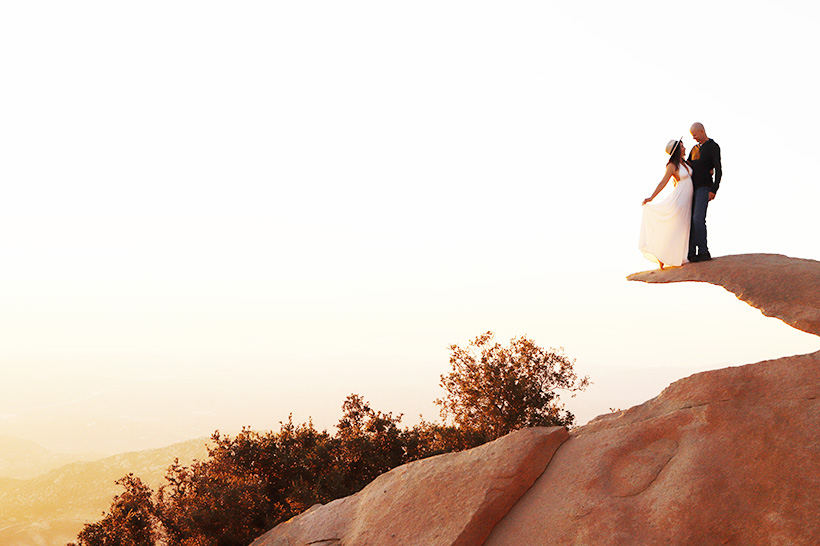 "We came, We saw, We conquered"