Hi friends, today I'm sharing with you Luke's colorful beach bedroom. I had a vision for this room and let me tell you, it did not have bright colors whatsoever! I wanted his room to have traditional coastal colors and for it to be calm and peaceful like the rest of the house. I soon realized, that wasn't going to work. Luke is full of energy, joy, always has a smile on his face, and has such a big personality… he's a little ray of sunshine for sure. Plus, he's only five and loves cars lol So why not have a little fun in this room.. right?
Before I get started, I wanted to share a before picture of his room (this is right when we first moved in). You can see that his room is extremely small, but his room gets the most natural light! So it always feels bright and airy.
I wanted to keep the "beach vibes" throughout the whole house and in Lukes room I kept it fun and bright with a few beach elements.
So lets begin!
I do want to remind everyone that this is military housing and in this base we are not allowed to paint walls and use large nails, so decorating can be tough, but with a little creativity the skies the limit!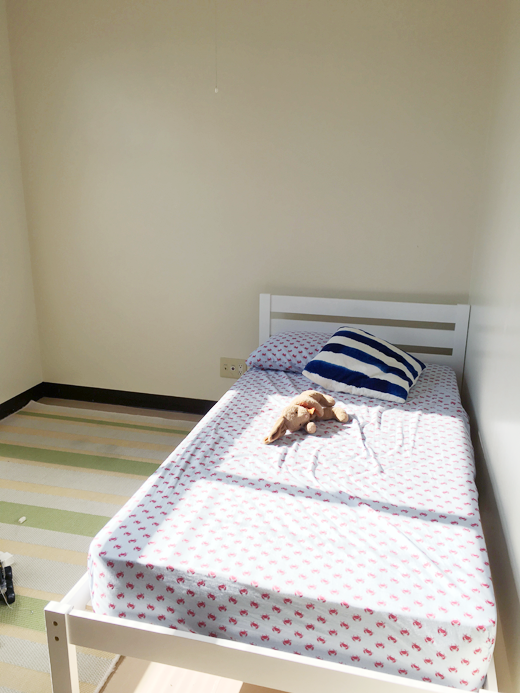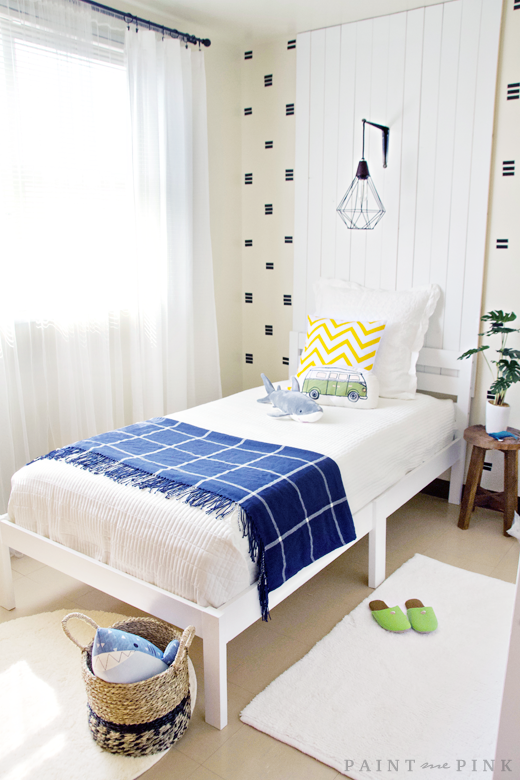 Let's start with the walls! We do not have white walls, they are more of a pale ivory which I like because it makes the white furniture pop. I had a hard time finding black Washi tape so I used black electrical tape to make the pattern on the wall, I truly love how it turned out! The best part about it is, when we move again, I can peel it right off and not worry about damaging the wall.
I had my husband cut some 2″ x 4″ to make a large headboard to frame the bed and make it pop more. I painted them white and used command strips to attach them to the wall. Command strips have become my best friend around here.
I bought new pillows and stuffed animals, I then used the toys he already had to fill in the bookcase.
If you are looking for more Boy's Bedroom inspiration, you are going to love my friend Brittany's son's bedroom makeover! Her forest theme wallpaper is absolutely stunning! Head on over to Vintage Society Co. and find out how she styled his room and learn tips & tricks on how to recreate the look!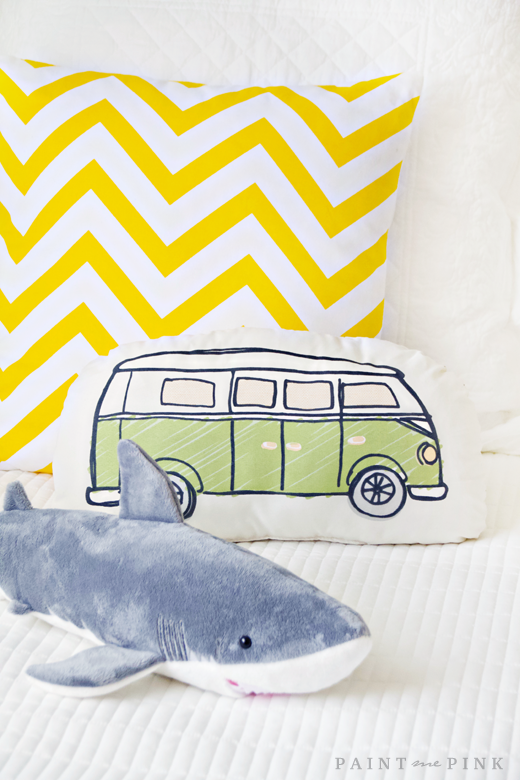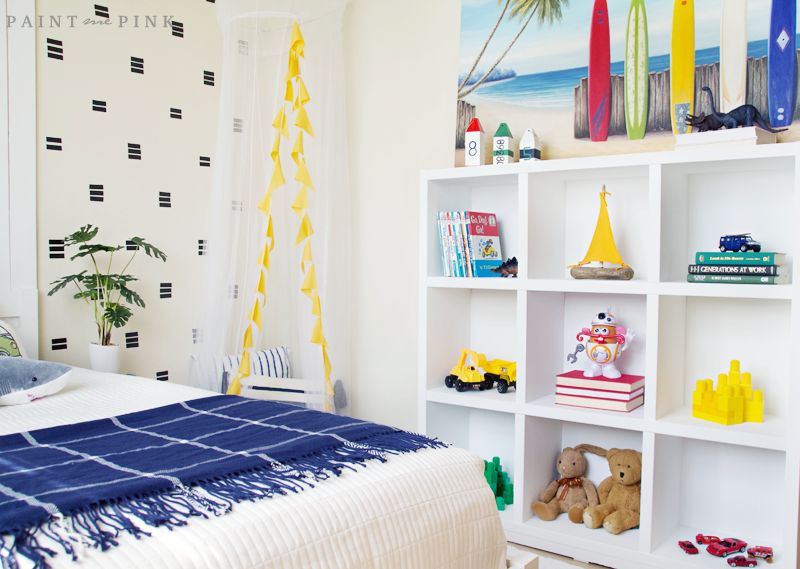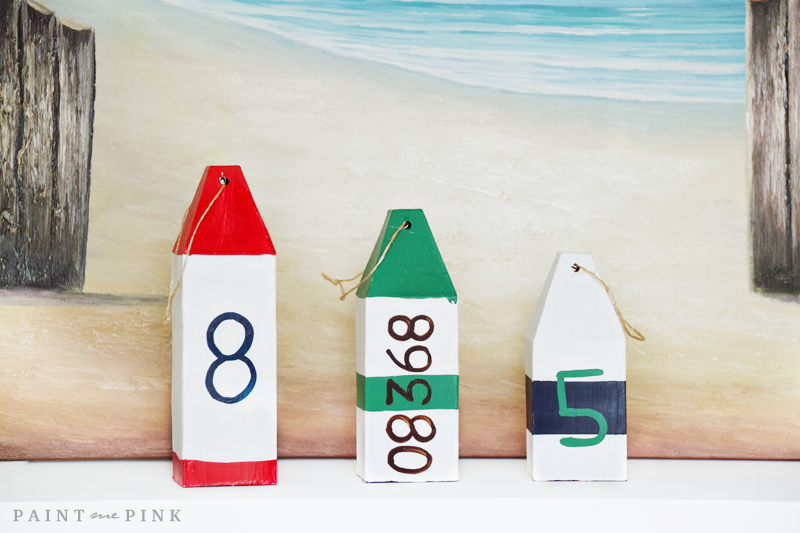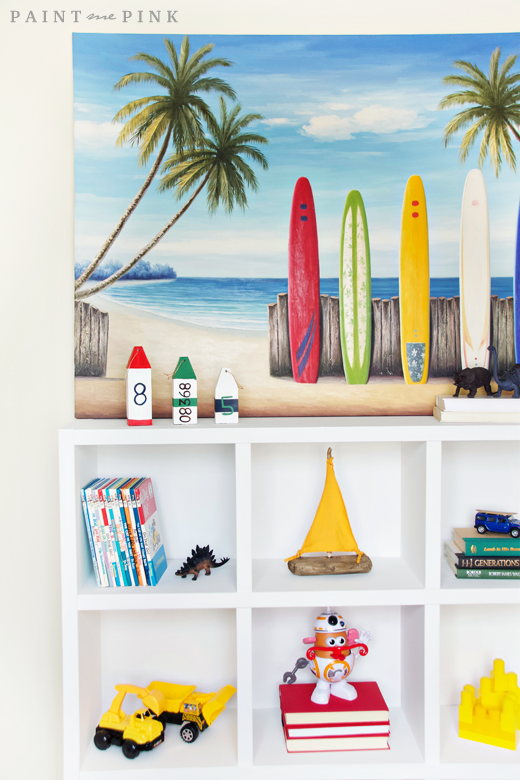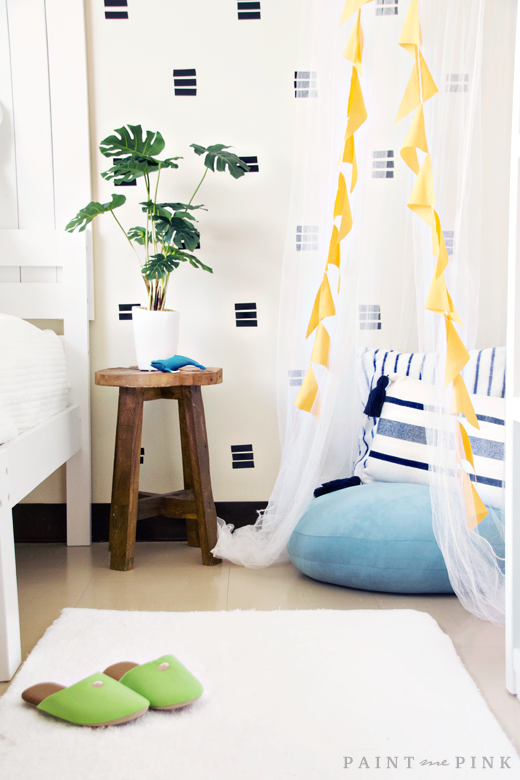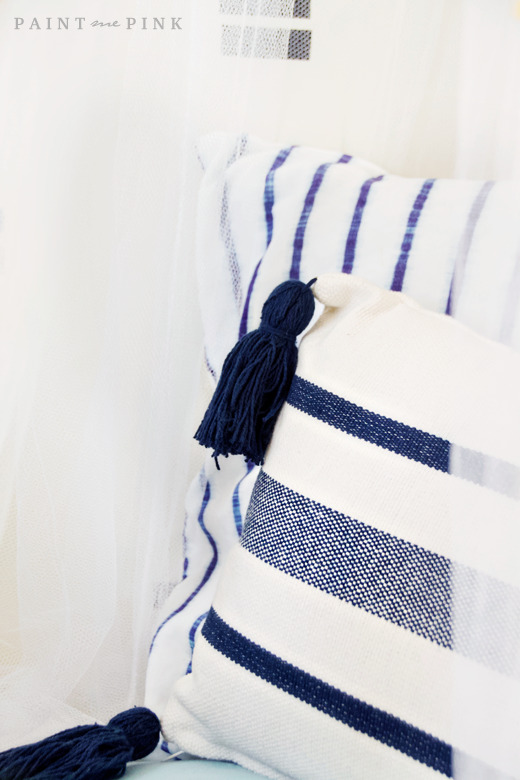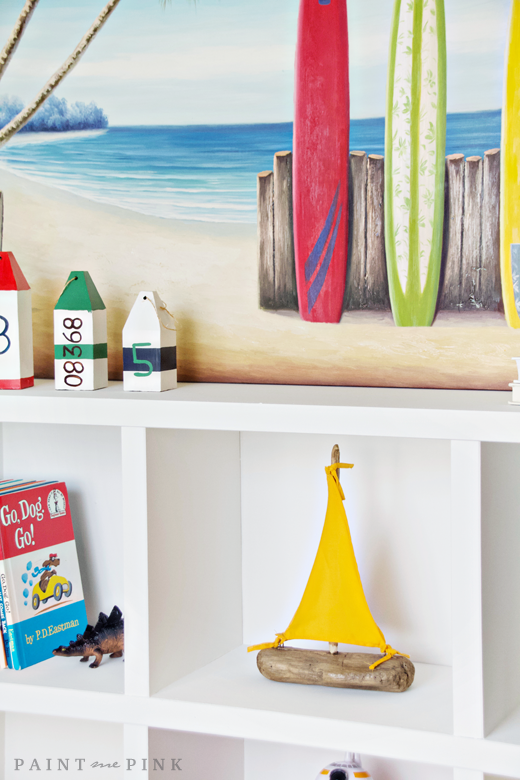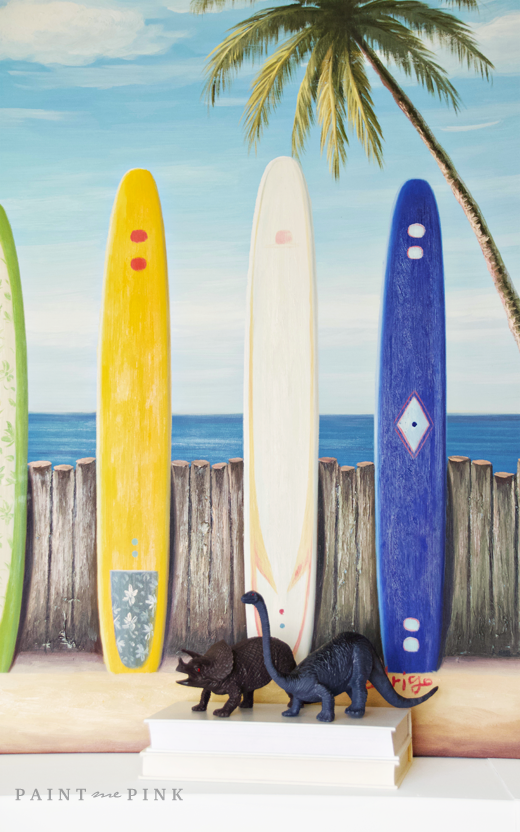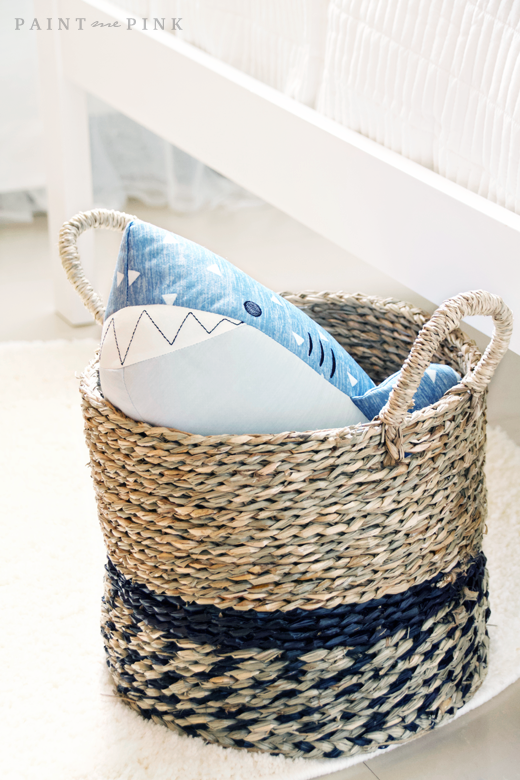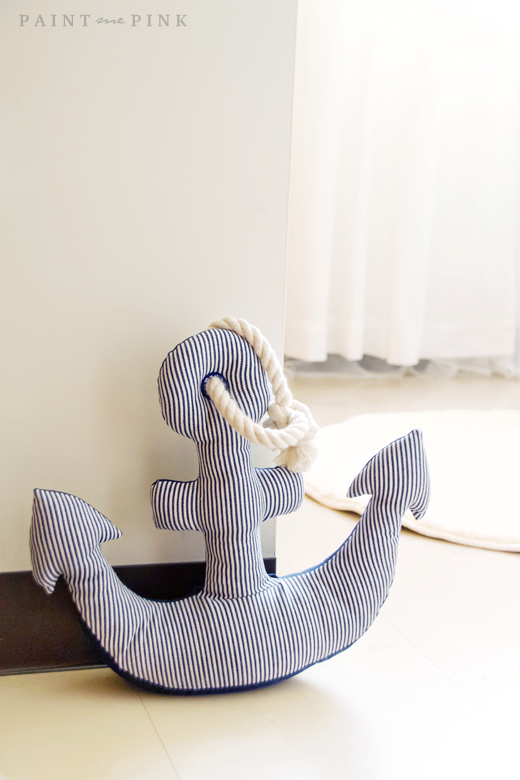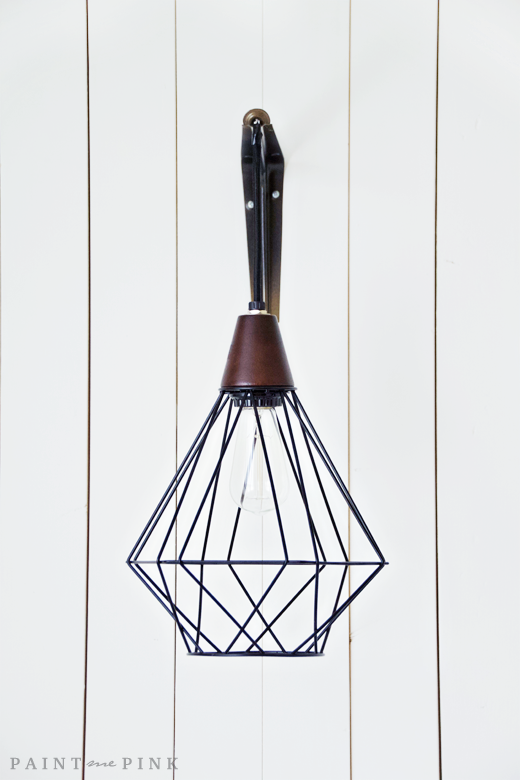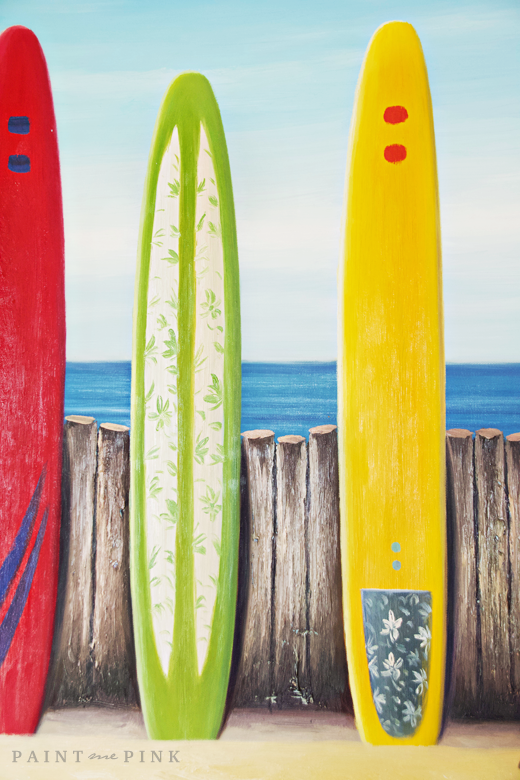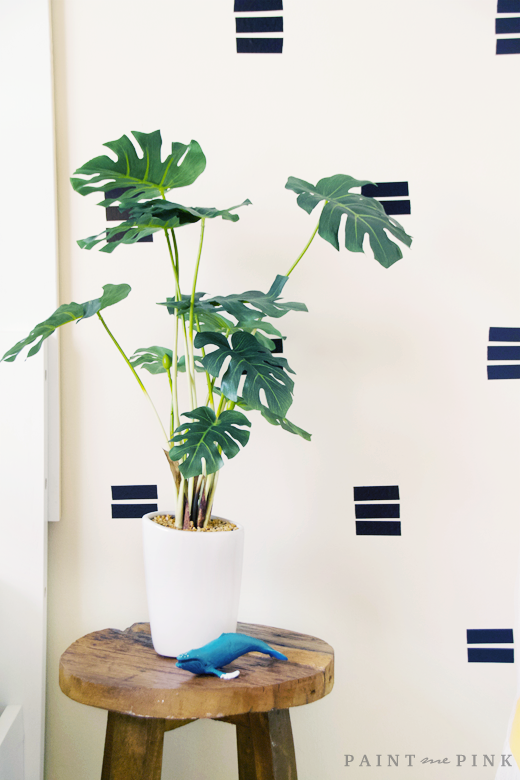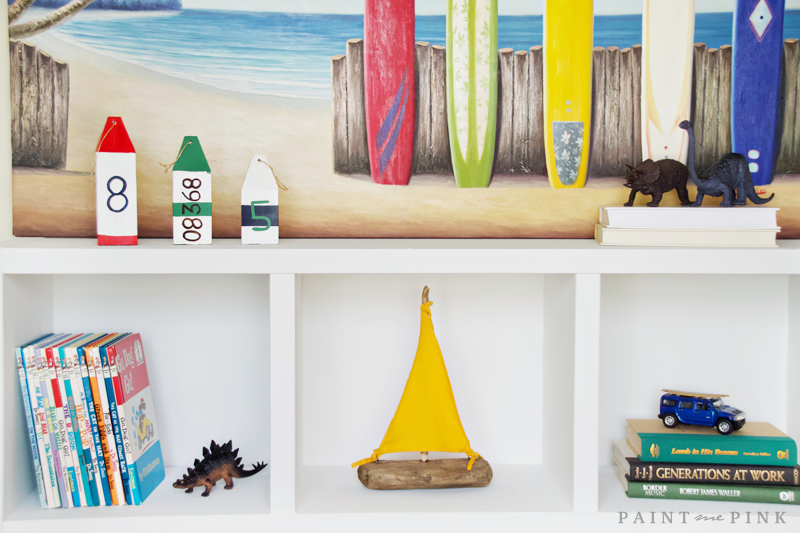 I love adding texture to a space and Lukes room has tons of it! Metal bouys, sheer canopy, bright fabric banner, soft plush toys, wood side table, books, baskets, and soft rugs. Everything is soft, cozy, and little boy approved hehe.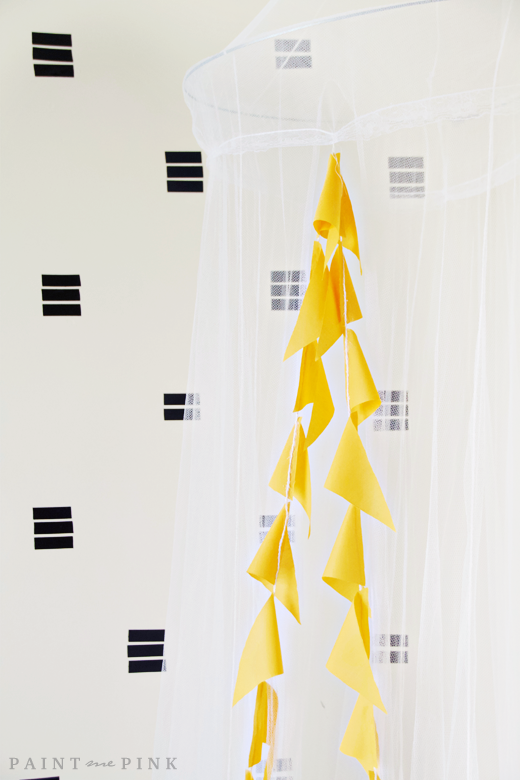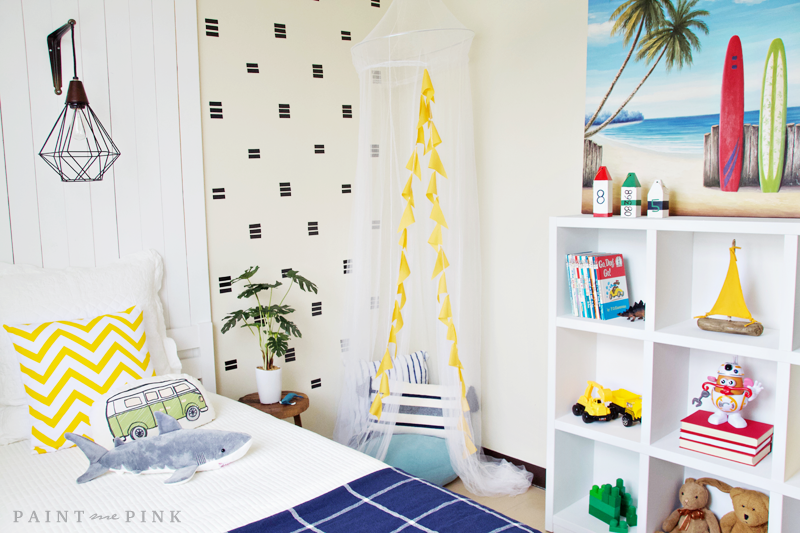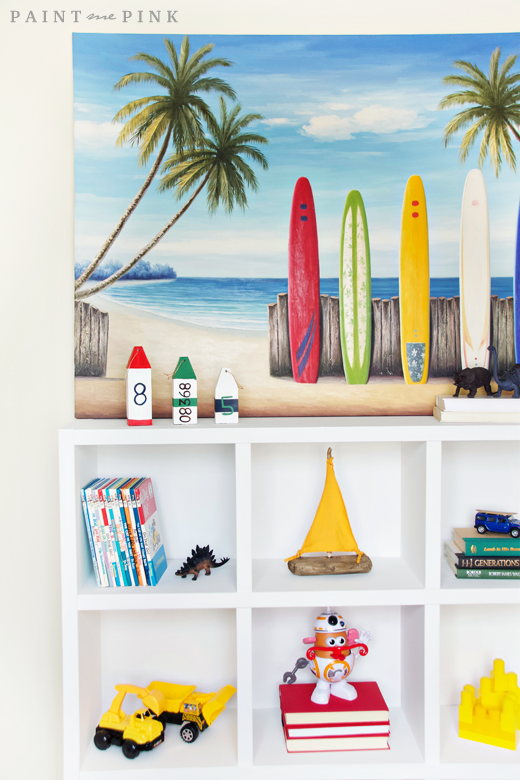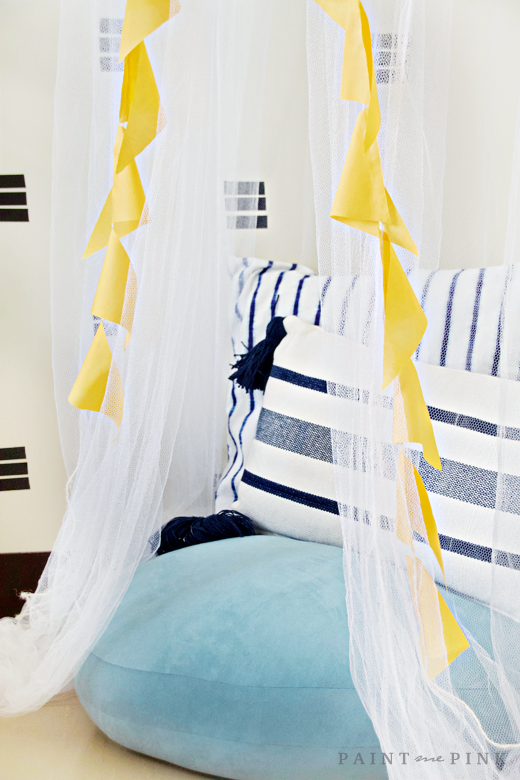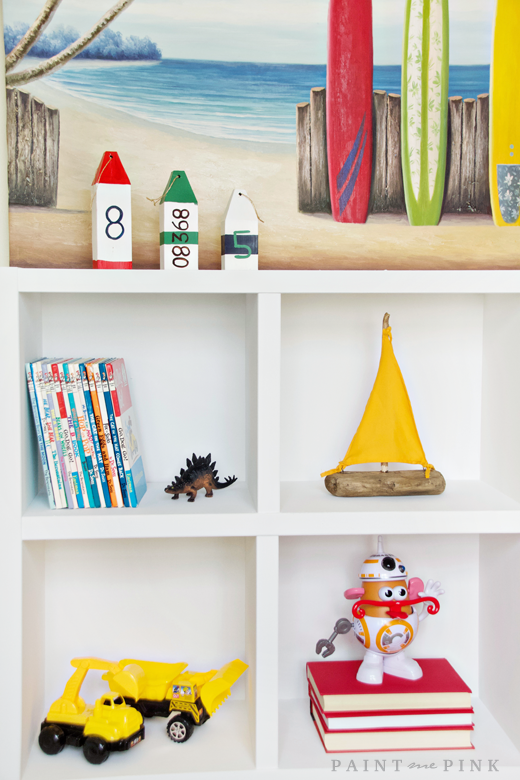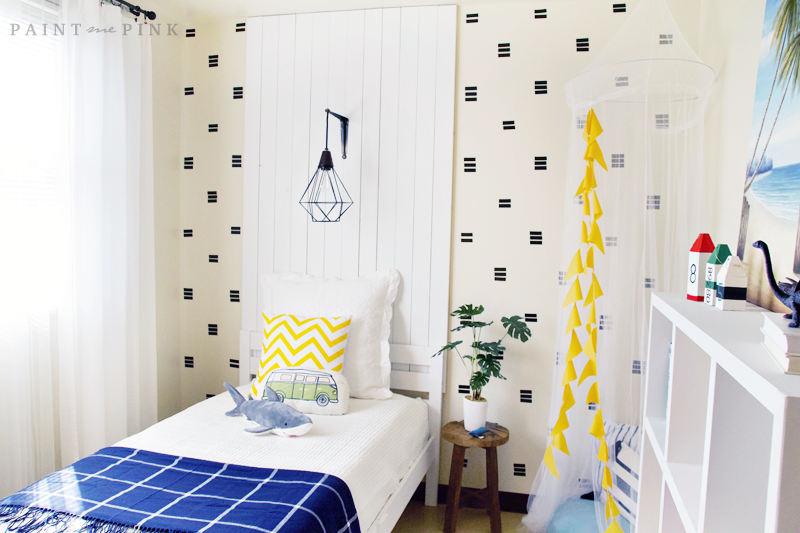 Thanks for stopping by and I hope you enjoyed Luke's bedroom reveal!
xoxo -Norma