There are many ways to create a beautiful tablescape without spending a lot of money. As I've mentioned before, here in Okinawa, Japan we are very limited in seasonal decor. It's already mid-September, and there are no pumpkins to be found anywhere! So, I've been stressing out like you wouldn't believe, I had to think deep about how I was going to create a Fall setting throughout my home. For my tablescape, I decided to use what I had already and re-use it in a way that looks like I had just bought it from the store.
Another thing that I struggled with was how to incorporate my coastal look into my Fall decor without being to literal. I started by gathering all the glass bottles I had, candles, linens, and dishes. I even pulled out the fabric pumpkins I made last year. Gathering what I had already made me realize that I didn't need to buy new things, sometimes we feel like we need the latest and greatest to be satisfied or on trend. Not this girl! I can work with what I have without buying new home decor and you can too!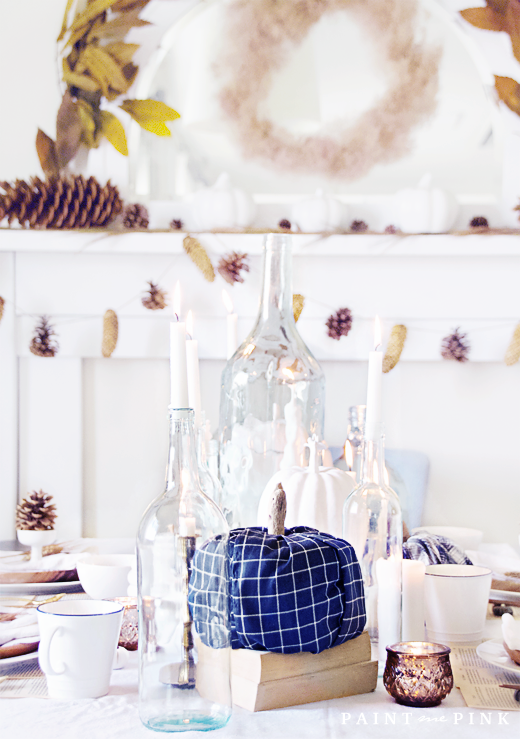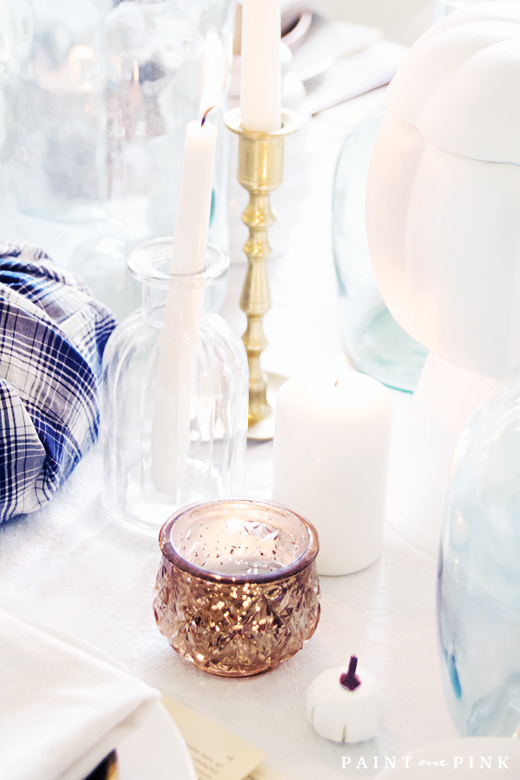 Last year I bought a few bronze mercury tea light holders from Daiso!! 100 yen… yes, please! I felt like they would complement the whites and blues very well. The bronze color pops against all the white and makes the table feel more cozy and rustic.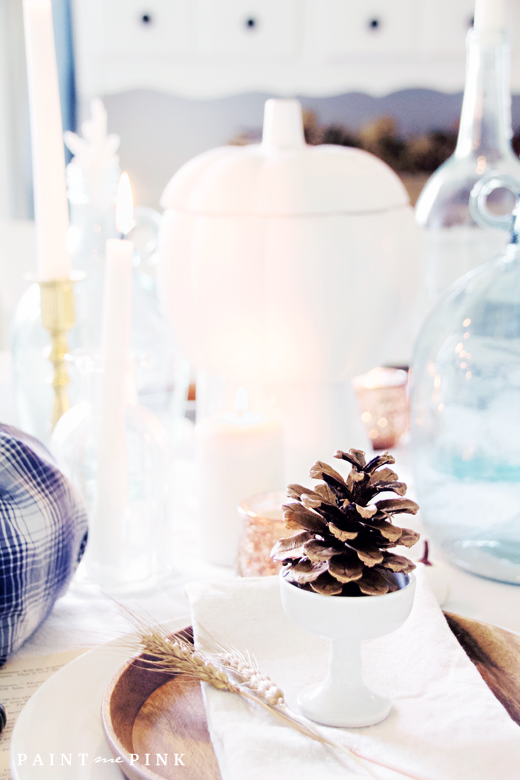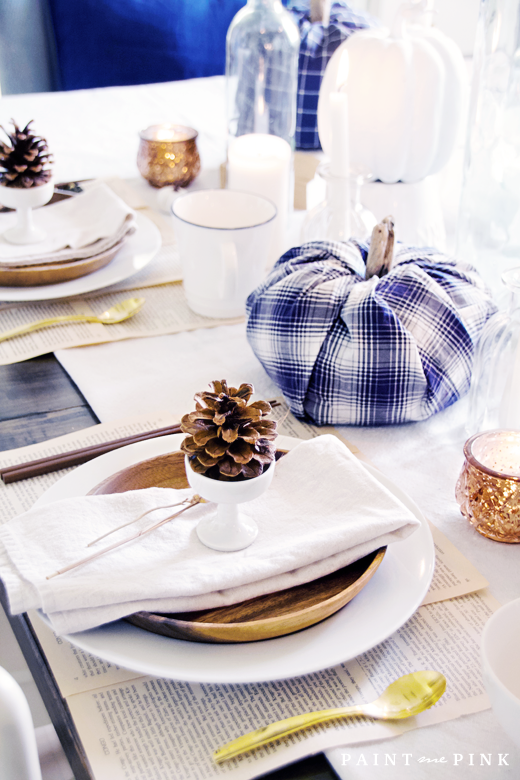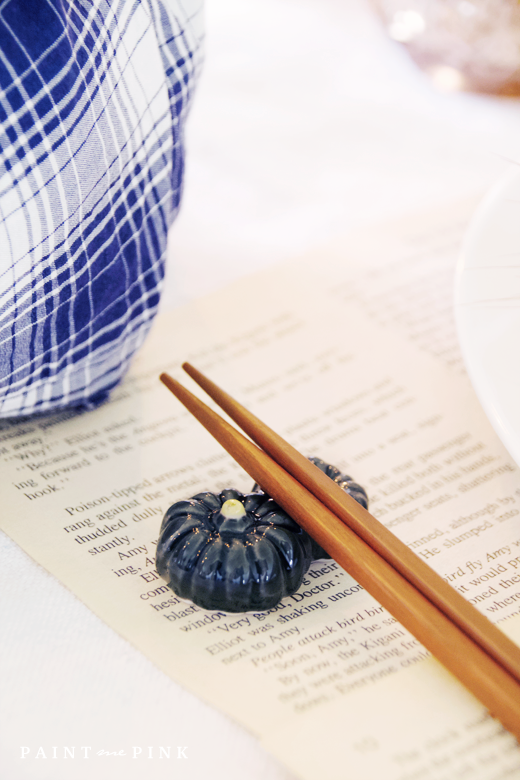 I didn't get to use these daring pumpkin chopstick rests last year so guess what? I'm definitely using them this year. You may not know this, but I have quite the collection of Japanese chopstick rests and food picks! What can I say, I fell in love with all the pretty little details the Japanese come up with.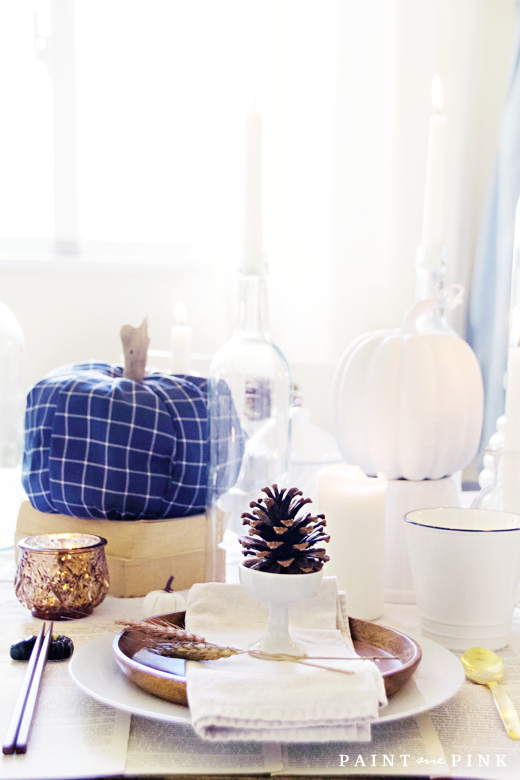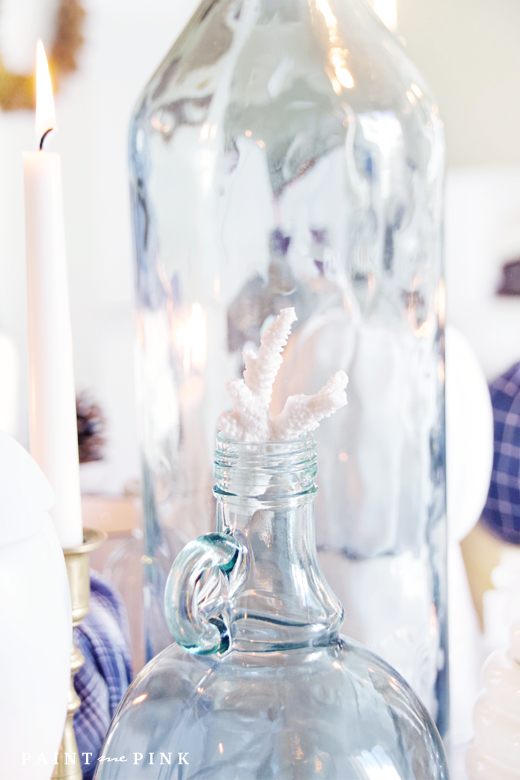 And here it is a slight touch of coastal without all the seashells and sand. As much as I love my coastal decor, I really don't like making it literal especially during the holidays. Adding a few pieces of coral through the table was a simple way to add a coastal touch.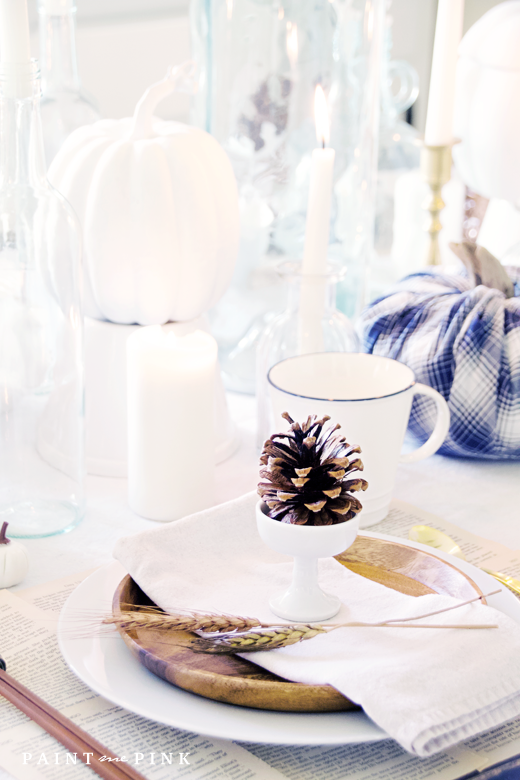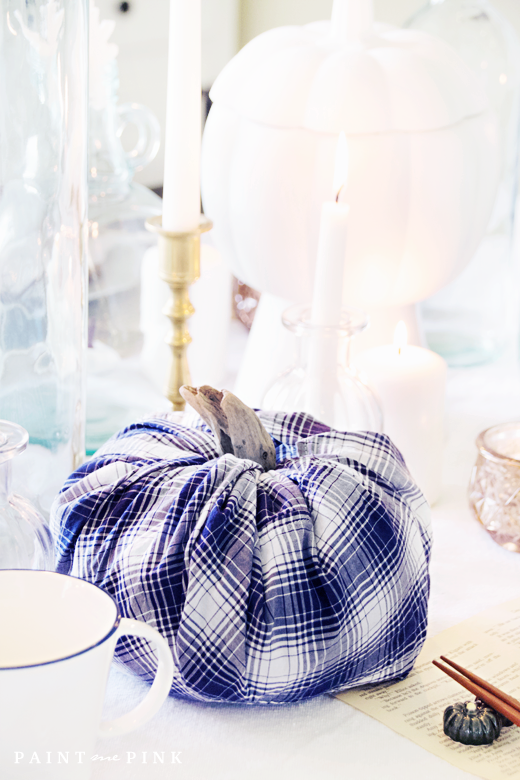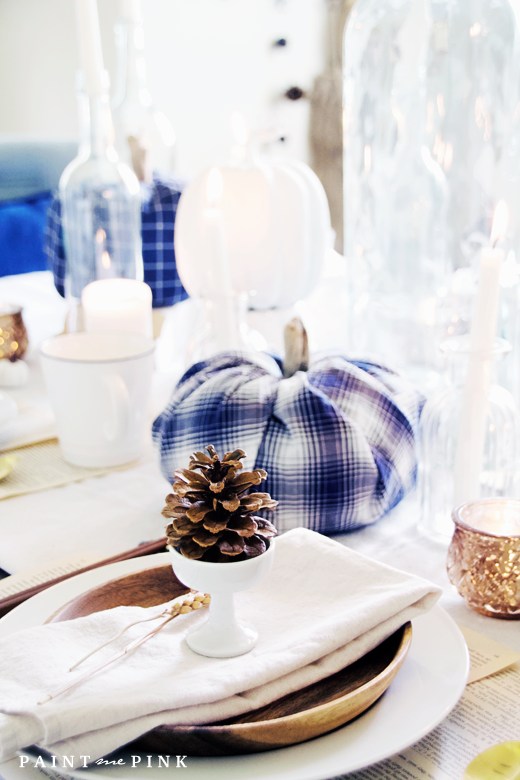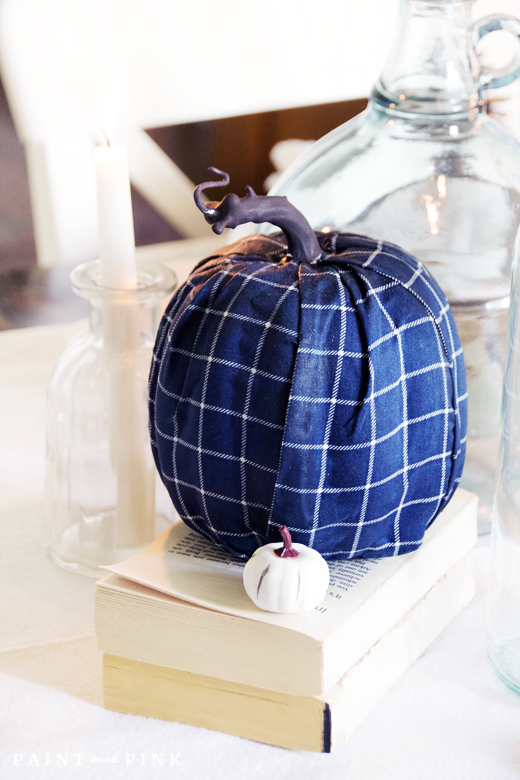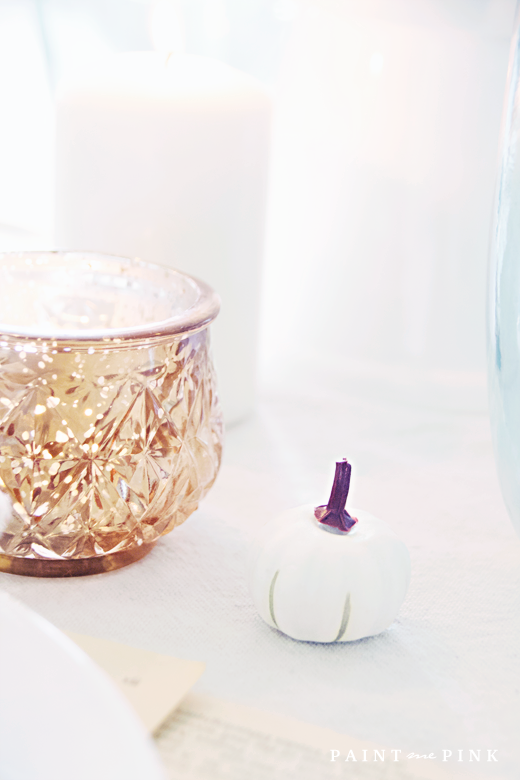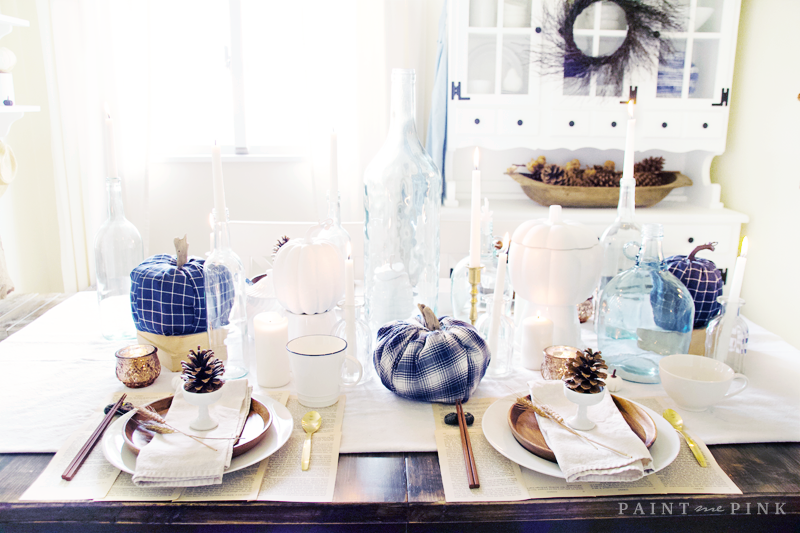 If you are looking for more beautiful ways to style for a table for Fall then check out ALL the beautiful Fall Tablescapes below!!
xoxo -Norma
A Burst of Beautiful | The Learner Observer | Home Made Lovely | The DIY Mommy
Finding Silver Pennies | Town and Country Living | Satori Design for Living | My Sweet Savannah
City Farmhouse | Rooms FOR Rent | She Holds Dearly | Anderson + Grant
Inspired by Charm | Summer Adams | Paint Me Pink | The Wicker House